It doesn't take a master's degree to know that the best college towns appeal to more than just students. Sure, a quality education is a great outcome but there's more to life than what you find in a college textbook or lecture hall. College town residents benefit from the economic stability that universities provide and the creative energy that students bring. Living in a college town, even if you're not pursuing a degree, will certainly keep you entertained.

The ranking of Top 10 College Towns all provide supportive places for students to thrive both academically and socially. In each city on the list, the college or university plays a central role culturally and economically. When choosing where to go to college, students should look at the academic reputation and the financial considerations but they should also consider where the school is located. When leaving home for the first time, students are really choosing a place to live as well as a place to go to school.
How did Livability pick the Top 10 College Towns? By starting with the data, the editors analysed data from the Census, Esri and other sources to find cities with a high concentration of schools, and a highly-educated population. By looking at cities that have a high population of 25 to 29-year-olds as an indicator of the towns' ability to retain graduates who decided it's a cool enough place to stay after graduation. By looking for towns that are diverse and places where education is a dominant employer. Some bonus points were given to towns with Division I athletics because like it or not, strong sports programs help define college towns.

Not all college towns are alike, that's part of the allure. The resulting list of the Top 10 College Towns provides a wide range of locations for students, whether looking for a big state school, or a smaller private university. See which towns made the 2015 list.
10. Bowling Green, Kentucky
A spate of construction projects on and around the campus of Western Kentucky University helped the city of Bowling Green, KY engineer one of the nation's most successful downtown redevelopment efforts. Once underused and blighted buildings are now home to restaurants, offices, apartments and art galleries that lure a steady stream of visitors. Community leaders are seeing the payoff of creating a development district that's formally called the WKU Gateway to Downtown Bowling Green. The district is expected to bring county and city governments more than $200 million in revenue by 2037. The relationship between university officials and city leaders illustrates why Bowling Green is one of the Top 10 Best College Towns in the country.
As WKU got a new health and science center, dormitory, alumni center and four new fraternity houses the city of Bowling Green added a minor league ballpark, concert venue, shopping centers, a Hyatt Place hotel and office buildings. More than 30 projects have been completed or are under construction in the Gateway district, which has become the city's entertainment hotspot. Independent restaurants in Bowling Green, bars and shops draw students and full-time residents into downtown. Favorite hangouts for the college crowd include Hilligans Bar & Grill, 440 Main and Tea Bayou, a New Orleans cafe and tea bar.
Among the many performing arts venues in Bowling Green is the 1,800-seat Southern Kentucky Performing Arts Center, better known here as SKyPAC. This large venue opened in 2012 and hosts a variety of performances from orchestra nights and musical acts to one-man shows. Tidball's, located near the downtown square, packs in an assortment of up-and-coming bands with the occasional national act thrown in the mix. While the National Corvette Museum tops the list of "must see" attractions in Bowling Green the L & N Historic Railpark and Kentucky Museum delight visitors. A collection of caves, lakes and parks surround Bowling Green and provide amazing outdoor adventures.
[button style='yellow' icon='iconic-comment-inv']Fun Fact:[/button]The tradition of waving a red towel at sporting events started with WKU basketball coach E.A. Diddle, who clutched a red towel on the sideline, chewed on it, threw it and often waved it at fans and to signal players.
9. Lincoln, Nebraska
Low costs of living, well educated residents, a thriving economy and expanding arts scene make Lincoln, NE one of the Top 10 Best College Towns in the country. In poll after poll both long-time residents and students at the University of Nebraska continually report that living in Lincoln makes them happy. We wonder if the runza has something to do with it.
What's a runza? It's a sandwich many Midwesterners grew up with. Originating from Russia, a runza is essentially a fresh-baked bread pocket stuffed with seasoned ground beef, cabbage and onions and whatever else you want crammed in there like cheese, bacon or mushrooms. And while this meaty treat may be Lincoln's most popular sandwich it doesn't't define the city's food scene. Restaurants in Lincoln continue to amass loyal followings, especially those embracing the farm-to-table movement. Diners will find plenty of options from burgers at Honest Abe's to the Vietnamese cuisine at places like Pho Factory and Vung Tau.
Nebraska's flatness combined with a collection of sidewalks, paths and bike lanes makes it an easy city to walk and bike in. Many college students opt to go without a car or avail of car leasing with no deposit and have no trouble venturing off campus to visit Lincoln's entertainment districts like Haymarket, which features trendy restaurants, shops and performance venues, or O Street which holds a solid lineup of pubs and clubs. Pinnacle Bank Arena, located a short walk from campus, not only hosts UN's basketball teams but also a variety of musical acts and performances ranging from popular recording artists to wrestling matches and rib fests. If you're looking for more intimate settings to catch local acts try Duffy's Tavern, the Bourbon Theatre or Duggan's Pub.
An assortment of parks in Lincoln gives residents plenty of space to spread out, take walks, play games and just enjoy the sunshine. One of the most popular parks is Wilderness Park, a 1,472-acre setting of woodland and prairie. It's a popular spot for cross country skiing during winter months.
The economy in Lincoln continues to grow as companies discover the city's educated workforce, central location and business friendly environment hard to pass up. The new Nebraska Innovation Campus promises to bring in more business for Lincoln. Combine all of Lincoln's assets and it's easy to see why it made out list of the Top 100 Best Places to Live.
[button style='yellow' icon='iconic-comment-inv']Fun Fact:[/button]
The UNL Dairy Store has been making small batches of premium homemade cheese and ice cream for more than 95 years.
8. Columbia, South Carolina
While it's a capital city and home to Fort Jackson, the Army's largest training post, Columbia, SC can best be described as a college town. The city's past, present and future are deeply tied to a collection of colleges and universities, including the state's flagship school, the University of South Carolina. Long-time residents here experience a vibrant social scene, evolving arts atmosphere and stable economy thanks in large part to a steady stream of college students, many of whom decide to stay after graduation. In other words, life in Columbia is more fun and interesting thanks to the college set. As is the case with other cities on the Top 10 Best College Towns, Columbia residents are more educated, diverse and socially engaged than most places.
Off campus, students find many things to do in Columbia such as cultural attractions, great restaurants and places to explore. Riverfront Park draws runners, cyclists and walkers who exercise while taking in views of the Congaree river under a canopy of trees. Young professionals, students and families often visit the Five Points area, a diverse shopping and commercial district with a village feel. Many of the best restaurants in Columbia, like Southern Belly BBQ, Di Prato's and Mr. Friendly's New Southern Cafe are located near campus and provide tempting menus that keep residents coming back for more. Venues like the Nickelodeon Theatre, Trustus, Music Farm and Township Auditorium provide great places to watch local bands, independent movies and performance art. The Riverbanks Zoo & Garden, Columbia Museum of Art, and the McKissick Museum make great outings.

Adventure Carolina helps residents enjoy the outdoor scene in Columbia by providing opportunities to canoe, kayak and tube the Congaree, Broad and Saluda rivers. Congaree National Park, which is located about 30 minutes south of Columbia, contains some of the tallest trees in the east coast and the largest intact tract of old-growth bottomland hardwood forest in the country. Finlay Park, an oasis in the heart of downtown Columbia, features a man-made lake, waterfalls, playing fields and playgrounds. The Park also hosts some concerts and festivals.
[button style='yellow' icon='iconic-comment-inv']Fun Fact:[/button]
A former confederate printing plant in downtown Columbia is now a Publix grocery store which retained the exterior of the old building.
7. Gainesville, Florida
Perhaps best known for being home of the University of Florida and its Gator Nation, the city of Gainesville, FL offers residents and students much more than a collection of sports teams and rowdy bars. Nationally known museums of art and natural history, historic architecture, pristine parks and a decadent array of restaurants help make Gainesville one of the Top 10 Best College Towns 2015. With an enrollment of nearly 50,000 students annually, the university's presence in Gainesville is hard to miss.
Thousands of UF students participate in community service projects through the Center for Leadership and Service. The university hosts a series of breakfasts each year to bring together campus and community leaders to discuss timely issues and possible partnerships. Many colleges at the university offer community outreach programs that introduce local high school students to various subjects and careers. The university's strong connection to the city is what helped it land a spot on our previous list of Top 10 Best College Towns 2013.
Living in Gainesville puts you close to world-class fishing and snorkeling sites as well as places to canoe, kayak and scuba dive. City and regional parks like Paynes Prairie Preserve State Park or Morningside Nature Center provide opportunities to hike and explore unique natural areas. Students and residents often gather in Gainesville's downtown, the symbolic heart of the city which features many local shops, restaurants and cultural institutions such as the Hippodrome State Theater and the Bo Diddley Community Plaza. Several breweries such as First Magnitude, Tall Paul's and Swamp Head deliver local craft beer to those old enough to enjoy. A strong art scene in Gainesville keeps students and residents inspired and entertained.
[button style='yellow' icon='iconic-comment-inv']Fun Fact:[/button]
The University of Florida has a Bat House and Barn which is home to more than 250,000 bats that venture out each night and come back by day break.
6. Cambridge, Massachusetts
Few cities are as tied to education as Cambridge, MA. From its historic architecture and culture of intellectual stimulation to its vibrant arts scene and luscious nightlife, Cambridge, MA is in many ways a quintessential college town. Cambridge holds the highest percentage (44 percent) of residents with postgraduate degrees out of the cities that made the Top 10 Best College Towns 2015.
Home to world renowned colleges Harvard University and the Massachusetts Institute of Technology along with smaller, yet highly respected schools such as Hult International Business School and Lesley University, the city's economy is driven by institutions of higher learning. Nearly all of the city's top 20 employers have ties to a university and more than 25 percent of all jobs in Cambridge are in the education sector. A number of tech, medical and research companies have offices in Cambridge which helped make it one of the Top 10 Cities for New College Grads.
Both students and residents enjoy the walkability Cambridge offers. Whether it's during the heat of the summer or the freeze of deep winter you will find people taking sidewalks and pathways to and from bookstores, coffeehouses, neighbourhood bars and art galleries. Shopping in Cambridge's unique stores is always an interesting endeavour. Even covered in snow the Federal and Greek Revival mansions and 100-year-old bungalows project a regal appearance. The city's bohemian image comes compliments of the college students who partake in much celebration at local pubs and restaurants as well as impromptu parties at parks and historic squares. Boston's food scene may eclipse Cambridge when it comes to numbers, but restaurants in Cambridge hold their own when it comes to innovative menus and addictive dishes. The Lobster Eggs Benedict at Café Luna, for example, has become a must have for many Cambridge residents. Chef Tony Maws at Craigie on Main, in Cambridge, was recently named Boston's Best Chef by Boston Magazine. Many Cambridge residents can't go long without a taste of the homemade ice creams scooped out at Toscanini's, which offers such flavors as black bottom pie, bourbon Vienna finger cookie and gingersnap molasses.
[button style='yellow' icon='iconic-comment-inv']Fun Fact:[/button]
More than 85 percent of the students at Harvard come from out of state.

5. Denton, Texas
Word: dentoning
Definition: Exploring the shops, restaurants, music venues, and cultural attractions in Denton, TX.
Denton officials are always looking for ways to make their city stand out, like creating new verbs. Uniqueness, diversity and independence are embraced in Denton, a college town that is home to both the University of North Texas and Texas Woman's University. The city's organic, grassroots vibe mixes well with the youthful energy that nearly 50,000 college students bring and the innovations business owners continually bring forward, making Denton one of the Top 10 Best College Towns.
Denton's eclectic music scene holds its own against even much larger cities, with auditory experiences ranging from street corner serenades by jazz groups and singer-songwriters to hip music venues and clubs like Dan's Silverleaf, Rubber Gloves Rehearsal Studio and Hailey's. Coffee houses and small pubs often fill with college students looking for a study break and young professionals looking to relax at the end of a busy day. Oak St. Drafthouse is one of the most popular hangouts in Denton, especially when the weather is nice and the patio is open.
The most popular restaurants in Denton serve southern comfort foods like burgers, barbecue and breakfast foods. Rooster's Roadhouse scores well with diners looking for hearty meals and a great place to people watch. LSA Burger Co. gets plenty of action, especially when they have live music and drink specials. (LSA stands for Lone Star Attitude.)
Surrounding Denton are a collection of horse farms containing one of the highest concentrations of horses in the country. Residents and students often venture into the North Texas Horse Country to catch views of Thoroughbreds, Arabians, Quarter Horses and Warmbloods. A pair of nearby lakes provide opportunities to swim, fish and boat while city parks offer places to picnic, walk, play sports and enjoy the sunshine. Residents are able to use the outdoor pool at TWU for a small fee, while the city also provides a natatorium and outdoor pool.
[button style='yellow' icon='iconic-comment-inv']Fun Fact:[/button]
A military airport tug purchased on eBay is used to carry the 1,600-pound bell that used at UNT football games and other events.
4. Berkeley, California
Whether you're weighing progressive attitudes and activism or rigorous academic standards and epic party scenes, Berkeley, CA ranks near the top of all categories. Home of the University of California – Berkeley, this city has become a cultural measuring stick when it comes to food, fashions and forward thinking. Most Berkeley residents have ties to the university, whether it's through work, alumni or fandom. Life in Berkeley revolves around the college, which more than 37,500 people attend.
What makes Berkeley one of the Top 10 Best College Towns is the high number of residents with post-graduate degrees here, the percentage of people between 25 and 29, the city's social diversity, relatively affordable housing and a large number of residents with jobs in the education sector (nearly 26%). The 307-foot Campanile, an iconic structure in Berkeley, can be seen from miles away and it's chimes often help residents know what time it is.
Students and residents find many things to do in Berkeley. When it's time to have some fun, Berkeley's downtown area fills up with music lovers, foodies and beer drinkers. Among the many bars in Berkeley is Triple Rock, considered one of the first brew pubs in the country. It's where many college students are introduced to the more sophisticated beers. But Berkeley also has a high concentration of hip coffee shops offering fair-trade blends and often bands on weekend nights. Few venues offer the intimate experience that you will find at the Williams Randolph Hearst Greek Theater, a focal point of the university's performance art scene.


What makes Berkeley great for college students also makes it great for residents. At the top of the pros column is the fantastic weather. Rarely is there a day that wouldn't't be described as "perfect" in most cities. Thank goodness there's lots of hiking options and parks. The city holds one of the best collections of restaurants in the nation, making it a Top 10 Foodie City, and its proximity to Silicon Valley helps young professional connect with some of the most innovative companies on the planet.
[button style='yellow' icon='iconic-comment-inv']Fun Fact:[/button]
The UC campus has designated parking spaces for Nobel Prize winners, aka Nobel Laureates. There are 72 Nobel laureates with ties to UC-Berkeley.
3. Columbia, Missouri
A strong entrepreneurial scene coupled with an artistic vibe and a politically progressive undercurrent makes living in Columbia, MO highly appealing to both college students and recent graduates. Columbia's high percentage of college grads, strong economy, affordable housing and deep ties to education make it one of the Top 10 Best College Towns in the country. Older, long-time residents find that Columbia's college set adds many benefits to the city, from providing a steady stream of customers to local shops and restaurants to exciting sports events and musical performances. The more than 37,300 students who attend the three colleges that surround downtown Columbia give the town a youthful energy that keeps things interesting.
Many graduates of the University of Missouri say they'd stay in the city if for nothing else than to continue eating at Shakespeare's Pizza, a hip joint in downtown which also offers tasty drinks. Lakota Coffee, breakfast at Cafe Berlin and Sparky's Homemade Ice Cream also keep students coming back for more. Columbia's restaurants match the city's mix of Midwestern hospitality and innovative interpretations of classic comforts. Students at Stephens College, the second oldest women's college in the country, frequently explore the blocks between Walnut and Locust Street, which hold a variety or restaurants, shops and entertainment venues. Many residents enjoy the wide variety of music in Columbia, which often includes street performers.

While the 21-and-up crowd can enjoy plenty of tap rooms and bars, Columbia offers an assortment of entertainment options from watching independent movies at Ragtag Cinema to catching great acts at The Blue Note. Both college students and children enjoy playing arcade classics at Gunther's Games or strolling through art galleries and gardens. Summer Street Fairs in downtown Columbia help bring the community together and showcase the many talents of local artists and performers.
Columbia is surrounded by natural areas with hiking and biking trails, lakes for swimming and fishing and camp sites to enjoy an evening under the stars. The city features an expanding network of sidewalks, bike lanes and pathways that make getting around easy. Residents take advantage of the many athletic fields and recreation centers to stay in shape and play sports.
[button style='yellow' icon='iconic-comment-inv']Fun Fact:[/button]
It's considered good luck to rub the nose of a statue of former Missouri Governor David Francis on the UM campus. The nose has been replaced three times.
2. Durham, North Carolina
Links between Duke University and the city of Durham, NC continue to strengthen. The city offers college students and faculty an array of entertainment options while the college has helped the city transform its economy from one rooted in agriculture to a science and technology sector. The city's diversity, highly educated residents, affordable housing costs and large portion of young adults make it one of the Top 10 Best College Towns.
A city-wide transportation system helps students and Durham residents connect to major attractions like the new Durham Performing Arts Center, which hosts Broadway shows, concerts and comedians. Also off campus are venues like the Carolina Theatre, American Tobacco Amphitheatre and bars like The Blue Note Grill and Motorco Music Hall which offer live musical performances throughout the year. Residents often venture on campus to cheer on Duke's athletic teams which include the men's and women's basketball teams, both perennial powerhouses. Duke also offers a variety of performing arts and cultural celebrations that attract people to campus. It's clear that there are many things to do in Durham.
Durham's art scene rivals those found in larger cities with a collection of galleries and workspaces filling old warehouses and factory buildings. More than 20 art galleries and studios such as the Bull City Arts Collaborative, Dogstar Tattoo Company, Pleiades Gallery and the Museum of Durham History open their doors to the general public on the third Friday of each month. A new batch of restaurants in Durham focusing on locally sourced menus and flavor fusions that combine comfort food with more gourmet styles have started getting the attention of food critics. Dame's Chicken & Waffles, Guglhupf Bakery & Patisserie and Toast give college students and residents much to crave.
Durham is also home to North Carolina Central University, the first public liberal arts institution for African Americans in the country. Located about a mile south of Downtown Durham, the college requires all students to volunteer in the community. Last year students gave more than 200,000 hours of service valued at nearly $3 million.
[button style='yellow' icon='iconic-comment-inv']Fun Fact:[/button]
The name Blue Devils came from a group of Alpine soldiers in World War I who were known for their great mountaineering abilities and blue clothing.
1. Manhattan, Kansas
Dubbed "the Little Apple," thanks to its shared name with one of New York City's boroughs and a high concentration of cultural amenities, Manhattan, KS delivers a crisp slice of life to college students and residents. Home to Kansas State University, which has a student population of more than 24,000, Manhattan's dynamic downtown, affordable housing choices and education-based economy make it one of the Top 10 Best College Towns in the country. Manhattan's size makes it the perfect place to find great entertainment options, jobs and new friends while retaining a small town feel.
The university's impact on the economy, culture and overall morale of Manhattan is evident throughout the year. Thousands of fans descend on Manhattan during football and basketball season. With a collection of bars, shops and restaurants, Aggieville, Manhattan's entertainment district, draws college students and many young professionals who want to grab a drink, listen to live music and drop some dough. Restaurants in Manhattan range from international to laid-back and provide diners with many options. Many of the bars in Aggieville participate in what has become one of the city's biggest events, Fake Patty's Day, which is held a week or so before St. Patrick's Day.
The campus and the city are surrounded by natural attractions and outdoor recreation which include trails, 28 public parks, and Tuttle Creek State Park, a favorite spot for camping, fishing and swimming. The Manhattan Linear Trail runs for more than 15 miles inside the city. Walkers and joggers can enter the trail at several trailhead locations throughout the city and take routes that offer various degrees of difficulty. Sunset Zoo Loop, for example, is a more challenging trail that winds past the zoo's chimp house and pops up at the water tower. The Sunset Zoological Park features everything from cute chinchillas to spiky hedgehogs, as well as grizzlies, wallabies, flamingos and many more animals, over 150 species that run the gamut from familiar too exotic.
In addition to KSU, Manhattan is also home to Manhattan Christian College, Manhattan Area Technical College and the American Institute of Baking.
Fun Fact: The Kicker Country Stampede turns Tuttle Creek State Park into a concert venue each summer, bringing in stars like Blake Shelton, Florida Georgia Line and Sara Evans.
This feature originally appeared in Livability.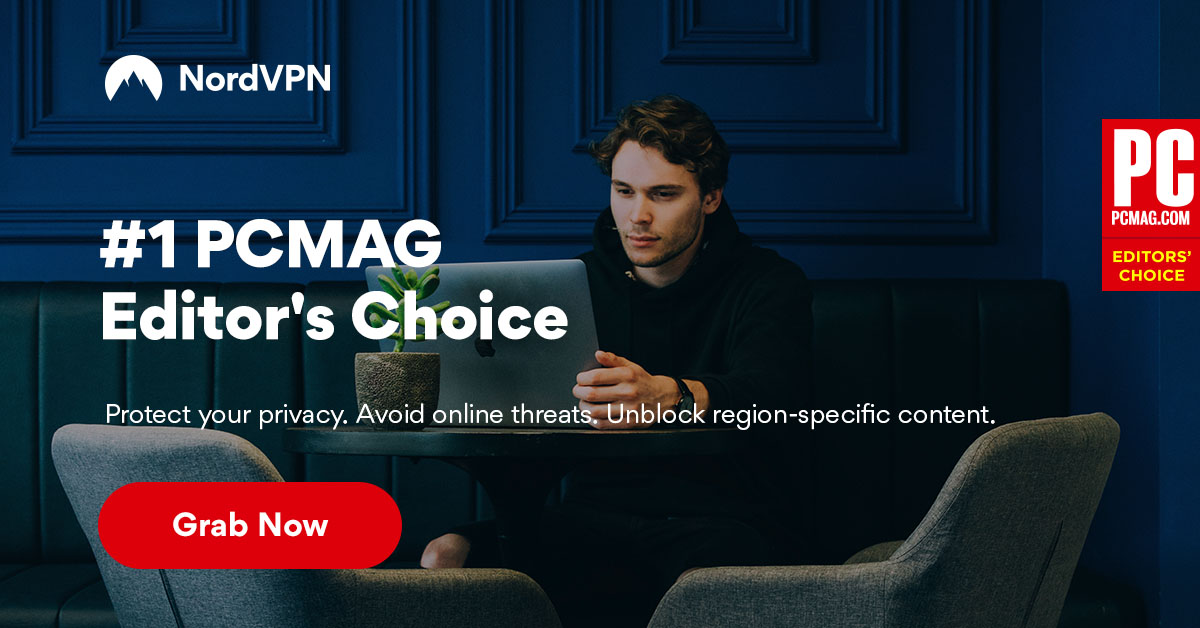 ---
For enquiries, product placements, sponsorships, and collaborations, connect with us at

[email protected]

. We'd love to hear from you!
---
Our humans need coffee too! Your support is highly appreciated, thank you!