The Holiday Season is fast approaching. We know that everyone is preparing to get unique, memorable presents and gifts. Treasure hunting at Flea Markets might be the best place for you to find the best buys.
Because life is too short to spend it in places which are not worth it, we asked Nicolas & Ashley of fleamarketinsiders.com to give us their lowdown of the top destinations, vintage stores & flea markets worldwide!
Here is the list of their favourite venues.
1. Treasure Island Flea Market


East Bay
The Treasure island Flea market has been going on for less than three year (since 2011, to be accurate), but it has been picking up a nice momentum since its opening. The 400+ local vendors on Treasure island are a mix of antiques dealers and reasonably priced artisans who make their own arts & crafts, indie design, clothing, candles, accessories, candy, etc. Vintage and antiques-wise, the Treasure island Flea market has a pretty decent selection of offerings ranging from vintage comics to antique vases, collectibles, furniture, re-purposed items and other rare finds, generally reasonably priced if you are looking to buy. It is not a huge market, but worth the short trip and definitely less overwhelming than the Rose Bowl Flea Market in Pasadena, CA.
However what makes the Treasure island Flea market truly unique, is its breathtaking view over the city skylines of Berkeley and San Francisco. You can ask anyone who has been there already, and they will tell you that this place has one of the most spectacular views of San Francisco. So if you're looking to take some nice pictures of San Francisco, Treasure Island is worth the trip by itself. As an added bonus you can see some of the last surviving buildings and sculptures from the 1930 World's Fair.
Last but not least, The Treasure island Flea market hosts the largest monthly food event in Northern California, with 25+ food trucks and stands in different variety for your dining pleasure, as well as outdoor bars; food trucks have a broad range of offerings from Asian to burgers and the venue has a large grassy area where you can spread out a blanket. Depending on the season there is sometimes live music as well. After that, before heading back to the city, go explore and visit the multiple Wineries on site, then take in a close view of the New Bay Bridge.
[button style='yellow' icon='iconic-clock']WHEN:[/button]
Every last weekend of the month, 10am to 4pm
[button style='yellow' icon='iconic-plus-circle'] COST:[/button]
$3 admission, kids 12 and under free.
[button style='yellow' icon='iconic-right']HOW TO GET THERE:[/button]
The easiest and most convenient way to access The Treasure island Flea market, is by public transportation. You can take the MUNI #108 bus from the Financial District in San Francisco, and it will get you to the flea market in 7 minutes.
To sum it up, the Treasure Island Flea Market is a place where you might enjoy spending a day, thrifting, eating, soaking up some sun and enjoying the food and people there.
2. Newark International Antiques & Collectors Fair


NEWARK AND NOTTINGHAMSHIRE SHOWGROUND, UK
The huge and longstanding Newark International Antiques and Collectors flea market enjoys the distinction of being included in the book 1,000 Places to See Before You Die, and is considered the ultimate of treasure hunting grounds (the largest event of its kind in Europe). Held every other month at the Newark and Nottinghamshire Showground on an enormous 84 acre site, up to 2,500 stands attract thousands of dealers from across Europe, North America and Asia who, along with domestic buyers and collectors, make regular pilgrimages here for some serious purchasing.
The atmosphere is lively and busy; there is a buzz here, a feeling of energy. This is a compact and crowded flea market, with vendors in a number of buildings around the showground site as well as in marquees, or exposed to the elements outside. Fortunately, is also a well-organised event, with facilities and services aimed at making your visit a smooth and enjoyable one. The great appeal lies in the huge amount of choice for every conceivable collecting taste, from traditional to offbeat. In addition to fine decorative antiques and collectibles – china, glassware, silver, paintings, jewellery – the flea market features rustic items and unique signature pieces – gardenware, metal advertising signs, wicker chairs, industrial lighting, distressed metal cabinets, stained glass windows — sought after by home decor professionals and enthusiasts. The quality is usually high and vendors tend to be knowledgeable about what they're selling.
[button style='yellow' icon='iconic-clock']WHEN:[/button]
Thursday to Friday, up to six times a year.
[button style='yellow' icon='iconic-plus-circle'] COST:[/button]
Entry £20 Thursday, £5 Friday
Source: Sandy Price (The Guardian) / iacf.co.uk

3. BROOKLYN FLEA MARKET


176 LAFAYETTE AVE, NEW YORK, NY 11238, ÉTATS-UNIS
As the borough continues to rival and perhaps surpass Manhattan as a real estate hotbed and cultural epicenter, Brooklynites need a quality flea market of their own. After opening in 2008, the Brooklyn Flea has become the preeminent spot to score vintage furniture, décor, clothing and handmade goods. Last winter, the show expanded to include two weekly events: one is outdoors in the Fort Greene section of Brooklyn, the other is inside a former Brooklyn bank built in the 1920s. The historic landmark, known as One Hanson, has limestone and marble interiors, intricate mosaics and is a marvel in itself.
"It has these beautiful, vast aisles you can get lost in. You might even forget where you are," says Brooklyn Flea's co-founder and organizer, Eric Demby. If you don't walk away with the perfect art deco vanity, you will leave with a full stomach. Food is a major focal point of the Brooklyn Flea, and you'll find one of the best smattering of tacos, cupcakes, lobster rolls, cannoli and Asian-inspired hot dogs in the country.
FORT GREENE FLEA:
[button style='yellow' icon='iconic-clock']WHEN:[/button]Every Saturday from 10 a.m.- 5 p.m.
BROOKLYN BRIDGE FLEA:
[button style='yellow' icon='iconic-clock']WHEN:[/button]Every Sunday from 11 a.m. -6 p.m.
[button style='yellow' icon='iconic-plus-circle'] COST:[/button]
Free admission.
4. Lincoln Road Antique & Collectible Market


LINCOLN ROAD MALL, MIAMI BEACH, FLORIDA 33139
One of the more underrated flea markets in the US, locals-in-the-know have been flocking to Lincoln Road every other Sunday for the fair's pretty frocks from all eras and used (though still gorgeous) furs at reasonable prices.
The Lincoln Road Market is one of the premier venues for Stylish Vintage items in South Florida. Located on Historic Lincoln Road in the heart of the Art Deco district you can find anything from vintage Pucci fashions , Jewelry from the 19th and 20th century, Designer mid century furniture and Objects de Art of all periods. All located amidst some of the finest shops and restaurants on Miami Beach.
[button style='yellow' icon='iconic-plus-circle']COST:[/button]
Free admission.

5. Puces de Vanves Flea Market


AV. MARC SANGNIER, PARIS
Vanves flea market: One of the most surprising flea markets in Paris
Whether you're a passionate collector or merely a lover of whimsical trinkets and flea markets, a wander through one of Paris' flea markets will always seduce and enthral. The Paris flea markets originated in the 18th-century when chiffoniers or rag-and-bone men resold goods and clothing found in aristocrats' rubbish bins, setting up just outside the gates of Paris to avoid fees and taxes incurred within city walls. Consequently, the main flea markets sit on the rim of the city close to the Boulevard Peripherique (ring road).
Most visitors to the city make a beeline for the Puces de St-Ouen (Clignancourt) flea markets, the largest flea market in the capital. Yet the intricate labyrinth of 2500 stalls and 17 kilometres of alleyways (indoor flea markets) spread over 6 hectares can be overwhelming, not to mention the task of navigating the 70,000 bargain hunters that visit this flea markets every week. That explains why St-Ouen often makes it to the top of the flea market listings and flea market directories.
A more relaxing alternative is to head straight to Vanves, the smallest and friendliest of the flea markets in Paris. Tucked in an out-of-the-way corner of the city, this weekend marché aux puces (french for flea market) —which dates from the 1920s—is easily accessible by metro and still largely the haunt of locals. Prices are reasonable, the atmosphere intimate and the manageable size of this flea market (there are around 200 traders at this flea market) makes for a stimulating morning outing, leaving the rest of the day free.
Another advantage for travelers is that most wares sold at the Vanves flea market are small and decorative, fitting deftly into a suitcase. You're more likely to find a fanciful figurine or delicate eau de cologne bottle than an 18th-century armoire and heavy Napoleon bust. A trove of the unexpected, Vanves is not a flea market for fine antiques but rather general collectables, eccentric one-off pieces and curiosities.
The flea market stretches over two avenues. After alighting le métro at Porte de Vanves in the depths of the 14th arrondissement, you first come to Avenue Marc Sangnier, shaded by a canopy of leafy trees. Plan to arrive at the flea market around 9am, while the morning is still fresh, when the jovial stallholders are standing around dipping croissants in their coffee and flinging jokes across the alley of the flea market.
Stroll past groups of vendors playing cards to discover dinner plates with historical French scenes, vintage clothing, vintage furniture, glass cabinets filled with buttons and brooches, vintage style dresses and bijoux de fantaisie from the 1950s. Rummage through suitcases jam-packed with old French comic books and vintage postcards. Further on, sets of antique serviettes, crisply pressed, are stacked next to ornate fish knives and carving sets. Paintings (of varying quality) are propped against chairs. At the Vanves flea market, there is something for every taste. A couple are cooing over a press-agency photo of Marlon Brando. A coin enthusiast peers through a magnifying glass at an old French franc. Fans of Charles Trenet (the legendary French chanson star) fossick through a box of his vinyls while a Jacques Tati buff snaps up an original film poster of "Monsieur Hulot's Holiday."
Most vendors at the Vanves flea market take cash only, so if you intend to splurge on a pair of florid candlesticks, antique bottles or an ornate picture frame, be wary of pickpockets and be prepared to bargain (dealers at the flea market generally drop their prices by 10-15 percent). Despite advertising that some stall run until 7:30pm, many stallholders pack up for a late lunch and don't return. Other stands of the flea market are replaced in the afternoon by new rather than second-hand goods.
Stop to order a piping hot a crepe drizzled with lemon and sugar at the crossroad of Ave Marc Saugnier and Ave Georges Lafenestre, where a man belts out tunes on his piano accordion and chestnuts roast in a tin drum.
Continuing down Ave Georges Lafenstre there are more interesting buys. Lamps, hatpins and boxes of glass chandelier drops in a rainbow of jewel colours are scattered about. Trestles are cluttered with dusty antique books and piles of Le Petit Echo de la Mode French fashion magazines from the '20s and '30s. Racks of vintage clothing, sets of '50s kitchen canisters, Ricard ashtrays and old maps of Paris vie for attention.
On Sunday morning, after picking up a treasure or two at the flea market, drop in at the lively neighbourhood produce market a block away on Boulevard Brune. Here you'll encounter runny farmhouse cheeses, rustic fruit tarts and fresh regional produce, all of which will give you an appetite for lunch. And after you've savoured your plat du jour and glass of vin blanc on some sunny outdoor terrace, an afternoon in Paris still stretches before you.
What can you expect to find at the Vanves Flea Market?
The Vanves flea market is more like an English car boot sale than the expensive markets near the Porte de Clignancourt flea market, although most traders are professionals. There's a good range of bric-a-brac, some paper items, antiques & collectibles and books (although the nearby Georges Brassens book market is the place to go for books), and a limited amount of clothing. You can also find old postcard and photographs, paintings, vintage scarves, antique bottles, old keys, plates, silverware, jewelry, glassware, books, frames, tins, clothes from hundreds of years ago, furniture…
VANVES FLEA MARKET:
[button style='yellow' icon='iconic-pin']WHERE:[/button]
Ave Marc Sangnier & Ave Georges Lafenstre, 14th Paris
[button style='yellow' icon='iconic-clock'] WHEN:[/button]
Open Saturday & Sunday 7am to 1pm
MARCHE BRUNE:
[button style='yellow' icon='iconic-pin']WHERE:[/button]
Between Impasse Vandal & Boulevard Brune, 14th
[button style='yellow' icon='iconic-clock'] WHEN:[/button]
Thursday & Sunday 7am -2.30pm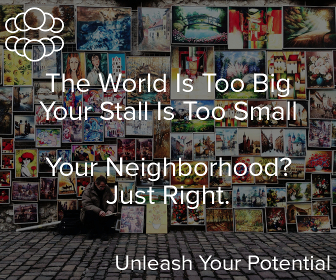 6. Paris Clignancourt Flea Market (St-Ouen)


140 RUE DES ROSIERS 93400 SAINT-OUEN, FRANCE
Originally the site of rag-and-bone men – otherwise known as "pecheurs de lune" (moon fishermen), due to their habits of stealing other people's rubbish by night and then selling it on their stalls – who lived outside the city's borders, Saint-Ouen flea market has a long history of market trading. In the late 19th century, these traders joined together to form what is now Paris's largest and most famous flea market, attracting between 120,000 to 180,000 visitors every weekend.
Saint-Ouen flea market hosts no fewer than twelve different flea markets (among which many indoor flea markets), with around a couple of thousand stalls in total. It covers seven hectares and is the largest antique market in the world. That means it's pretty much impossible to come away without at least a few goodies. Head to Marché Vernaison flea market on Rue des Rosiers for narrow alleyways full of collectables and antiques like kitchenware, books and table lamps, or if you're feeling flush, Marché Dauphin flea market on the same street for some upmarket jewellery and ornate antique furniture. Porte de Clignancourt flea market is on metro line 4.
7. Braderie de Lille Flea Market


LILLE, FRANCE
Just an hour outside of Paris by TGV, the town of Lille is home to one of the most anticipated events in France: the annual two-day Braderie de Lille flea market. As the largest flea market in all of Europe, this vibrant event dates back to medieval times and now attracts almost two million visitors each September. The "Braderie" (French for "sell at a low price") flea market offers over 10,000 exhibitors hawking their wares with everything from knick-knacks to treasures.
Saturday kicks off the Braderie de Lille flea market, and as with any yard sale, the first day offers the best selection. Note that "window shopping" is allowed on Saturday morning, but the sale does not officially begin until 2:00 p.m. Although the streets will get crowded and may even come to a standstill at times, it pays to do your research to know what you want to purchase ahead of time.
There are tons of original pieces on sale at this flea market, but there are also many items that are seemingly mass-produced just for the Braderie de Lille flea market. With over 62 miles of vendors, the Braderie de Lille flea market is divided up into sections: the smaller boulevards, the friendlier non-professional vendors (where you'll find smaller antiques, records, and books), and the larger streets where there's a huge selection of new ethnic items for sale, including fabulous artwork and paintings. Antiques are displayed along Jean-Baptiste Lebas Boulevard, while décor furniture can be found at la Facade de l'Esplanade and Deule Canal. There's also a large gathering between the streets of La Porte de Roubaix and L'Opera where professional vendors specialize in antiques from the U.K.
[button style='yellow' icon='iconic-clock']WHEN:[/button]
Braderie de Lille Opening Days 2015: Saturday 5th September – Sunday 6th September
[button style='yellow' icon='iconic-clock'] WHEN:[/button]
Braderie de Lille Opening Days 2016: Saturday 3rd September – Sunday 4th September
8. ANNEX ANTIQUE FAIR & FLEA MARKET


29 WEST 25TH STREET, NEW YORK, ÉTAT…
The Annex Antique Flea can offer you something more than just another Sunday spent shopping. This open-air flea market which harbors between 100 and 150 venders depending on the weather and calendar, is based in the neighbourhood of Chelsea, one street away from the Chelsea Antique Garage which is a must do flea market if you're visiting New York City.
If you are a layman looking to kill some time at the market, chances are that you'll go home with something at the end of the day. For one thing, most decorative items sold at the Annex Antique Flea market are not mass-produced, unoriginal copies that you see at the souvenir shops. Besides, vintage pieces often come with histories and it adds a human touch to it.
If, on the other hand, you're an expert bargain hunter seriously looking for some real deal, you won't be disappointed. Speaking of bargain, remember that the rule at a "flea" is to never pay the original price. Always haggle it down to at least 70-80% of what the vendor asks for. You will end up with some valuable purchases. The market's asphalt gestalt lends itself to deep bargaining for low prices; bring cash and a practiced walk-away move.
Most of the vendors at the Annex Antique Flea market are ultra-friendly fellows, some of whom drive in from another town before the crack of dawn. The vendors at the Annex Antique Flea market are mostly stalwarts who have developed a faithful following in the neighbourhood over the years, with still-avid followings from Chelsea's glory years. Among these are Eve Bryan, known for her eccentric headgear and an artful fashion inventory once headlined by a rabbit-fur coat patterned with peace signs, which was eventually bought by Andy Warhol. Hodgepodge of stuff is on offer, accessories, antiques, vintage clothes, old cameras, beads and jewellery, decoration, furniture, paintings, and so on.
9. SUNBURY ANTIQUES MARKET


KEMPTON PARK RACECOURSE STAINES ROAD EAST, SUNBURY
Held at Kempton Park Racecourse, Sunbury Antiques Market is one of the real gems among English venues. A sprawling, substantial flea market, it is easily accessible by train from London, offers free parking, and charges no entrance fee. However, the greatest thing is its astonishing variety of wares, fine and rustic, antique and vintage. Sunbury Antiques Market at Kempton Park attracts well over 700 stallholders (Vendors come from the continent as well as other parts of the UK to sell here) with 350 stalls throughout indoor halls and over 350 stalls in the outside drive in area. There is always a vast range of antique goods on offer including furniture, gold and silverware, jewellery, ceramics, kitchenallia, vintage and vintage fashion, garden ephemera, clocks, paintings, cameras books and much, much more. The customers include a wide international clientele: antiques and vintage dealers mix with collectors, interior decorators, prop buyers and young people looking for something distinctive and unusual to decorate their flat.
In addition to the huge range of collectables, this is a good place to pick up unusual furniture, "shabby chic", and industrial and architectural salvage. Business starts early in the morning and winds up not long after noon at this very busy flea market.
[button style='yellow' icon='iconic-clock']WHEN:[/button]
OPENING DAYS 2015:
November

Tuesday 10th

/ Tuesday 24th

December

Tuesday 8th
Source: Sandy Price (The Guardian)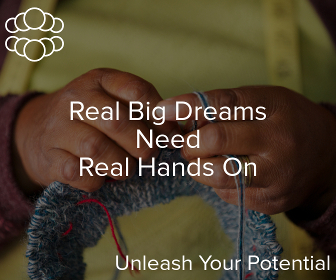 10. BALON FLEA MARKET


PIAZZA DELLA REPUBBLICA, PORTA PALAZZO, TORINO
On a typical Saturday in the city of Turin, 100,000 visitors descend on Porta Palazzo, Europe's largest open-air market. For over 150 years, this sprawling market has offered a cornucopia of footwear, clothes, house wares, toys and food from across Italy and around the world. With over one thousand merchants and 700 street vendors, Porta Palazzo is a commercial hub whose opportunities have always attracted newcomers to the city.
Unique to Porta Palazzo is the Balon flea market and its mix of registered, formal and informal vendors. Since 1935 irregular migrants have had the right to 'exchange' goods on the market by a special city statute. In the heart of the Balon, a hot air balloon rises 150 meters high every day, giving its passengers a breathtaking view over the city of the Savoy. The attraction was inaugurated in 2012, as a tribute to one of the possible etymologies of the market's name, according to which 'balon' refers to an air balloon that took off from this neighborhood in the 18th century.
Although there is no historical evidence of that episode, the balloon has now become a symbol of this open-air emporium, the largest in Europe, which has been bustling with activity since the second half of the 19th century. To this day, every Saturday morning the Balon attracts a crowd of browsers, collectors, and tourists who walk around the most diverse objects. The surrounding streets are packed with antique dealers' shops, which display the best they have to offer every second Sunday of the month for the Gran Balon, making a visit to this noisy and inspiring market even more interesting.
Source: citiesofmigration.ca / italianways.com

11. ROSE BOWL FLEA MARKET


1001 ROSE BOWL DR PASADENA, CA 91103
The Rose Bowl Flea Market is a true legend among flea market lovers in California: more than 20,000 flea market enthusiasts gather each month at the Rose Bowl Stadium in Pasadena (located right on the east side of LA) to stroll between 2,500 stalls filled with anything and everything their heart could ever desire or dare to dream of, all in one place: shoes, clothes, furniture, jewelry, sunglasses, crafts, keepsakes, art, fabric, bikes, costumes, music, and every imaginable type of merchandise.
"Over 2,500 vendors and 20,000 buyers every Month"
There's little you won't find at the Rose Bowl Flea Market, whether it's new, antique, or just old. You'll find items to furnish your home, landscape your garden, cook dinner, start an art collection, and update your wardrobe (check our list below of the kind of merchandise you can find at the Rose Bowl Flea Market). The Rose Bowl Flea Market is really full of surprises, you never know what you'll find! Basically, if you don't mind spending the money and want a fun time walking around or you have something in mind you want to buy, it's a great place to go and check out. But if you don't want to waste money, there's lots of places to go besides here for your shopping.
Kind of merchandise you can find at the Rose Bowl Flea Market:
Vintage clothing
Vintage Furniture
Books
Antiques and collectibles
Arts and crafts
Food items
Ceramics and glassware
Vintage photography, prints and paintings
Vintage and modern jewelry
Retro Kitsch
INSIDER TIPS:
Arriving early (before 9:00 am when regular admission starts) will allow you to scope the vendors without the crazy number of people creating bottle necks throughout the grounds. Also, keep in mind that many vendors might still be unpacking their stuff by the time you get there.
There are finds but no real bargains and I found the vendors not looking to get rid of stuff so much; but with so many people, they are in the drivers seat. This is not your upscale antique show, although there is plenty of quality amongst the drek.
The best deals and unique items are in the deep parts of the market. Vintage/Collectibles area is towards the left after you get through the main gate. This market has a respectable amount of vintage dealers. Quite a bit of furniture from MCM to repurposed industrial. Prices vary wildly as with all markets.
Pace yourself, take breaks, and "strategize": focus on what you're really looking for. It's really easy to get overwhelmed and start walking around in a daze like a zombie. Use the color-coded map to navigate your way through the Rose Bowl Flea Market. For instance, if you are into antiques and vintage clothing, you should go to the Orange area straight upon arrival.
Wear layers….it starts off really cold in the morning, because it's sort of down in a canyon. Once the sun is shining it starts heating up pretty fast. And do not forget to bring your own bottled water, as most concessions around the flea market ain't cheap…
Remember to bring hand sanitizer, your hands will get dirty from all the rummaging through old things. Also don't forget to bring a hat and to use some sunscreen, as the Californian sun burns too. Last but not least, wear a comfortable pair of snickers.
If you find something you like, refrain your excitement, show your pocker face, and start to haggle a bit, as many dealers are willing to do so. But the best time to negotiate for a price when merchants are packing to leave (around 4:00 pm), as some might be reluctant to load their truck with unsold items (the bigger the item, the more willing they may be to haggle)
Bring a big pile of cash, with lots of small bills. Some ATM machines are available around the flea market, but you won't be the only one looking for cash there! Also, there is a $5 fee for using cash machines. Your call.
PROS:
2,500 vendors
A very fun place to be. Many vendors with many interesting items.
The number & the variety of vendors inside make the $8.00 admission per person worth it.
Free parking… if you're lucky enough
The vintage/antique section has many old and vintage clothing/weird things
Great place for cheap clothes and nice furniture.
CONS:
15,000 to 20,000 bargain hunters
Hot, hard to pick up items that you buy; so come prepared
A lot of items are DIY projects already fixed up by the vendors and sold with a Hefty price tags.
Be prepared to bargain; The more organized the stall, the more overpriced items you'll find.
There are plenty of vintage shops already everywhere in LA. So why bother?
Everything (even food) is just a little overpriced.
The ATM charges a $5 fee for use.
ADMISSION:
Regular admission: $8 from 9am to 3pm
Express admission: $10 from 8am to 9am
Early admission: $15 from 7am to 8am
Preview VIP admission: $20 from 5am to 7am
Children under 12 admitted free with an adult

***

Beware that there's no admission after 3pm

***
[button style='yellow' icon='iconic-clock'] WHEN:[/button]
The Rose Bowl Flea Market takes place on the second Sunday of each month, rain or shine (9am to 4:30 pm for shopping)
[button style='yellow' icon='iconic-pin']WHERE:[/button]
1001 Rose Bowl DrIVE, Pasadena, CA 91103
12. EL RASTRO FLEA MARKET


PLAZA DE CASCORRO, MADRID
El Rastro de Madrid or simply "el Rastro" is the most popular open air flea market in Madrid (Spain). It is held every Sunday and public holiday during the year and is located along Plaza de Cascorro and Ribera de Curtidores, between Calle Embajadores and the Ronda de Toledo (just south of La Latina metro station).
A great variety of products (new and used) can be found at el Rastro flea market. A number of antique shops in the local area are also open on Sunday. According to municipal rules, el Rastro flea market takes place every Sunday and public holiday of the year, from 9 am to 3 pm, in the barrio de Embajadores ('Ambassador's neighborhood) in the Central District of Madrid. The Madrid town council regulates the markets. A maximum of 3500 stalls cover the area from the Plaza de Cascorro, with its statue dedicated to Eloy Gonzalo, who was a Spanish soldier who fought in the Cuban War of Independence in which he distinguished himself and is regarded as a hero, in the north, along the main thoroughfare of Ribera de Curtidores and adjoining streets to Calle Embajadores in the east and the Ronda de Toledo and Plaza del Campillo del Mundo Nuevo in the south. Located around the Ribera de Curtidores, this flea market encompasses a large, almost triangular block marked by Calle de Toledo, Calle Embajadores and Ronda de Toledo, and spreads into various streets in the area, such as San Cayetano, Fray Ceferino González, Carlos Arniches, Mira el Río or Plaza de General Vara del Rey and Plaza de Campillo del Mundo Nuevo.
From Cascorro flea market it is possible to take home anything imaginable: From first and second hand clothes, jewellery, old flamenco records, even older photos of Madrid, faux designer purses, grungy T-shirts, household goods and electronics or any typical souvenir of Madrid, to old coins and antiques on display in some of the small squares and galleries. But also with items you would never expect to see on sale: For every 10 pieces of junk, there's a real gem (a lost masterpiece, an Underwood typewriter, the internal mechanism of an old door lock, or a part for a radio that stopped being made almost before this wonderful contraption arrived in Spain) waiting to be found.
[button style='yellow' icon='iconic-clock'] WHEN:[/button]
Every Sunday from 9am to 3pm
[button style='yellow' icon='iconic-pin']WHERE:[/button]
Barrio de Embajadores, Central District of Madrid

13. PORTOBELLO ROAD FLEA MARKET


PORTOBELLO ROAD, LONDON
The famous Portobello Road antiques and flea market in Notting Hill takes place every Saturday although there are also stalls from Monday to Friday. Running from Chepstow Villas to just under the Westway, it is a colourful, dynamic stretch of London that oozes trendiness and fun. On Saturday, it's huge, with over 2,000 stalls, selling everything from books to bric-a-brac and lace to Limoges – everything from fresh fruit, fashion and exotic cooking ingredients are on sale. Thousands of people mill around browsing second-hand clothing stalls of this flea market or choosing outlandish material. For those who have the patience to search, there are some fantastic bargains. This flea market is really is the place to shop-and-eat and then shop some more while soaking up the bo-ho atmosphere. It is best to go in the morning, by the afternoon you will find yourself getting a little flustered winding your way through the crowds.
And since you are in London, you may also want to pay a visit to the Petticoat Lane Flea Market(World-famous Sunday market with clothes for men, women and children), Camden Passage Flea Market (A selection of market stalls intermingled among antique shops and restaurants), Brick Lane Flea Market (A chaotic, bustling market with second-hand furniture, unusual clothes and curry houses), Greenwich Flea Market (A number of markets offering a variety of hand crafted goods, antiques and food stalls), Berwick Street Flea Market (Fruit, vegetables, fabrics, clothes and household items), or Camden Flea Markets (Several markets wrapped into one canalside shopping experience).
14. AREZZO'S ANTIQUES MARKET


AREZZO, ITALY
The ancient Tuscan city of Arezzo, with its Roman ruins, medieval walls, Renaissance architecture and incomparable Piero della Francesca murals, has always been a magnet for art lovers. But on the first Sunday of every month, and the Saturday before, when its Piazza Grande is filled with a motley collection of old furniture, musty paintings and stained silverware, tarnished candlesticks and kitchen cabinets, chipped china and violins, Roman coins and a harmonium, old-fashioned telephones and grandfather clocks, it is a lodestone for connoisseurs and bargain hunters.

A one of a kind flea market
The monthly Antiques Market/flea market with its 500 exhibitors and about 100 little shops open all year round, is, since 1968, an added incentive to visit this art-laden city. The flea market takes advantage of the extraordinary scenery of Piazza San Francesco, Piazza Grande and the Logge del Vasari, but the stalls spread over the side alleys and squares across the historic center, transforming the character of the city for the two days of the Antique Market/flea market. For forty years the appointment on the first Sunday of each month and the Saturday before is a must for fans and curious: it has been estimated that each edition is visited by an average of 20,000 people, including, of course, many tourists.
The Antiques Market/flea market in Arezzo has been the first to have a lasting and regular success and it was in past years the scene of real hunting to the best pieces, even the day before the opening of the market, when the best pieces were still packaged on tracks. Exhibitors come from all over Italy and offer their items with a very broad overview of cultural traditions and regional costumes. Besides the outdoor stalls there are antique shops which are an old tradition in Arezzo.
The variety of items found in some shops reflects the same diversity that is found in the stalls: antique furniture, paintings, different fancy items not only for age but also for quality, mixed with no order leaving to the visitor the pleasure of discovery. But some other are the preferred destination for researchers and collectors, with selected pieces and great specialization: old books, scientific instruments, classical archaeology, antique archaeology, antiques & collectibles, antique bottles, liberty windows, art deco objects, jewellery, watches, silverware , 19th and 20th Century paintings, as well as furniture and old time objects. Lately, in coincidence with each flea market, some initiatives like antique exhibitions and meetings have taken place, with qualified exhibitors proposing some selected pieces within prestigious galleries. The offer is very diverse to meet the needs of the most demanding collectors and art lovers. But also non connoisseurs will have the chance to enjoy the visit to the Antiques Market/flea market in Arezzo: they will find a great choice and also those who, with patience, will give explanations and assurances.
In recent years there was a major growth in the sector of restoration as well. This has helped, along with that of art historians which was already very active, the formation of an environment suitable for new initiatives: better preservation and enhancement of artistic heritage publicly owned that has ended up stimulating the Antiques Market/flea market itself. Numerous furniture restorers, thanks to their great tradition and experience, will be able to solve even the most difficult and complex problem. The fame and respect, sometimes almost myth surrounding the most famous Antiques Market/flea market in Italy provide a constant presence of vendors in any season and any time, without influence in the prices. The event, ideated and strongly wanted by the Aretino Ivan Bruschi, is the most popular and visited by Italian and foreign tourists, thanks to the scenery of an artistic and architectural landscape of enormous value.
[button style='yellow' icon='iconic-clock'] WHEN:[/button]
First Sunday of every month and the Saturday before
[button style='yellow' icon='iconic-pin']WHERE:[/button]
The historical town centre of Arezzo: Piazza San Francesco, Piazza grande, Corso Italia and the surrounding alleys.
[button style='yellow' icon='iconic-right']HOW TO GET THERE BY TRAIN:[/button]
Most trains going from Florence to Rome will stop at Arezzo. The market is just 10 minutes away from the station.
[button style='yellow' icon='iconic-right'] HOW TO GET THERE BY CAR: [/button]
Once arrived in town follow signs for "Petri" car park. The escalator leads in front of the duomo in the highest part of the town centre, where the flea market is.
15. MUNICH'S GIANT FLEA MARKET


THERESIENHÖHE 16, 80339 MUNICH, ALLEMAGNE
Once a year on the opening weekend of the Munich "Frühjahrsfest" (the first Saturday of the Spring Festival of Munich, in April) there is a very large flea market on the Theresienwiese, the grounds where the famous Oktoberfest takes place some months later.
Two years ago we wrote about Munich's giant flea market, which was held for the 46th time! This truly gigantic flea market, which brings together every year around 3,000 exhibitors and above a million visitors from all over Europe, for a one festive day of flea market sales in the Theresienwiese, constitutes an amazing opportunity for flea market and thrifting lovers, to find great second-hand goods at a very low price (if you follow at least some of the recommendations we shared in our post "The Art Of Flea Market Haggling"): clothe, design furniture, flea market merchandise, militaria, home appliances, electronic, antiques, etc. are at the reach of any budget!
Have a look at our 2010 review of the flea market if you want to have a more in depth overview of this event. We also shared some pictures for the very pleasure of your eyes. More about Munich's Giant Flea Market 2012 edition and 2010 edition.
[button style='yellow' icon='iconic-clock']WHEN:[/button]
Saturday 19th April – Sunday 20th April, 2014 , 2014
This feature originally appeared in Flemapket.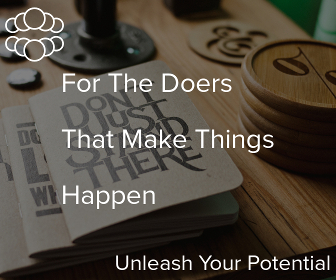 ---
For enquiries, product placements, sponsorships, and collaborations, connect with us at

[email protected]

. We'd love to hear from you!
---
Our humans need coffee too! Your support is highly appreciated, thank you!