This network of concrete passageways has an eerie past.
Downtown Los Angeles is synonymous with a kind of vintage seediness, having backdropped so many classic noir films and novels. Even now, as artisanal grocers and bike-churned ice-creameries brighten its Beaux Art and Art Deco towers, there's plenty of enigma left. You just have to look underground, where a multi-mile network of pedestrian tunnels will raise the hair on your skin.
Hidden beneath government administrative buildings near Bunker Hill, some of these concrete footpaths have been around since the early 20th century. Their origins aren't clear, but stories of their many legendary uses abound.
There's the tale of West Coast mobster Mickey Cohen, whisked through the tunnels from his cell in the Hall of Justice to be tried for tax evasion at a federal courthouse in 1951. (The convicted "Onion Field" killers Jimmie Lee Smith and Gregory Powell traveled a similar route in the 1960s.) There was the time the county had to transport $1 billion in cash payments from the Hall of Records to the Hall of Administration—in utter secrecy. As Charles Manson sat through his trial at L.A. Superior Court, his most vigilant supporters supposedly plotted to free him via the underground network.
You too can enter the tunnels if you dare, though they are technically closed to the public. One entrance is hidden in plain sight: Just below grade, in a corner of the recently revamped Grand Park (pink lawn chairs and native grasses, hello), you can find an aging elevator with a huge address printed across the top: 222 N. Hill Street. Press "2" to go down, and let the rickety doors shut out the last daylight you'll see for a while. Step out into a landing hallway lined with massive pallets of shrink-wrapped banker's boxes—old files put to rest. Hang a right, ride an escalator up a level, and straight ahead are the tunnels: cold, windowless, and labyrinthine.
Air vents wheezing above you, you can tip-toe through the pathways—at least the ones that aren't fenced off. Some are surreally long, with huge circular ducts in the walls. Others are a series of turns studded with security mirrors and "SOUND HORN" signs. When I was there, I passed a lone filing cabinet flat on its back and a empty golf cart stacked with legal boxes, apparently waiting for a driver. Somewhere upstairs a baby was crying. My heart was beating as I retraced my steps, confidently as I could, back to the escalator, down to the elevator, and up to Grand Park. (Supposedly the tunnels can also spit you out in the Hall of Administration, but I didn't chance getting truly lost.) After 20 minutes in the tunnels, I was happy to meet the sun again.
There are other opportunities to explore the literal underbelly of L.A. Decrepit subway tunnels and old speakeasy basements are still accessible. And urban "spelunking" is hardly limited to the West Coast. But Bunker Hill's creep-tastic bureaucratic passageways are well worth a (secret) visit.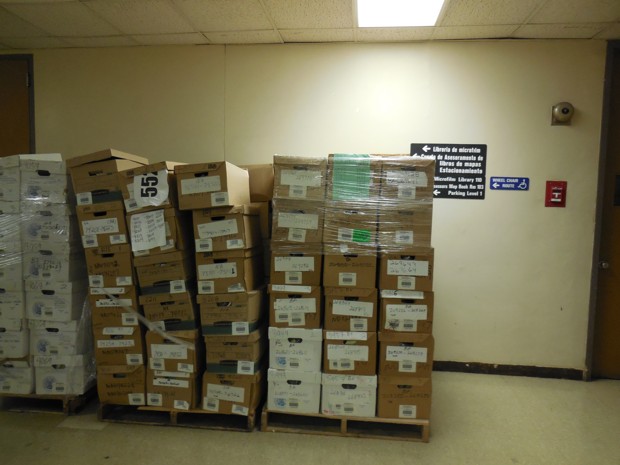 This feature is written by Laura Bliss and originally appeared in CityLab.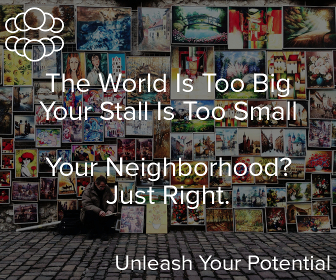 ---
For enquiries, product placements, sponsorships, and collaborations, connect with us at

[email protected]

. We'd love to hear from you!
---
Our humans need coffee too! Your support is highly appreciated, thank you!