Following a hearty Thanksgiving feast, armies of turkey-stuffed consumers will descend on America's stores to conquer one mission: save bigtime. It's one of our nation's most sacred holiday traditions. This year, the National Retail Federation expects total retail sales for the holiday season to reach $630.5 billion, an increase of 3.7 percent from nearly $608 billion in 2014.
To help consumers maximize their savings this coming Black Friday, WalletHub surveyed 8,000 deals from 30 of the biggest U.S. retailers' 2015 Black Friday ad scans and identified the retailers offering the largest advertised discounts for each product category such as "Jewelry" and "Appliances." You can find the results, our detailed methodology and additional shopping wisdom from experts below.
Main Findings
Detailed Findings
Average Percent Discount by Major Category for Main Retailers

Ask the Experts
The savviest Black Friday shoppers can tell the good deals from the bad. And they're likely to save the most on their purchases as a result. For additional insight, we asked several experts to share some of their shopping smarts with budget-conscious consumers. Click on the experts' profiles to read their responses to the following key questions:
How can consumers distinguish between real Black Friday deals and marketing traps?
How can consumers protect themselves from overspending on Black Friday?
Which day do you believe people get the best deals: Black Friday, Cyber Monday or another day? Why?
What are some tips for maximizing bargains on Black Friday?
What types of products are better to buy on Black Friday versus Cyber Monday?
Methodology
In order to identify the retailers with the most and least money-saving bargains this coming Black Friday, WalletHub surveyed 8,000 deals from 30 of the biggest U.S. retailers' 2015 Black Friday ad scans and calculated the average discount that each retailer plans to offer. The average discount was weighted based on the pre-discounted price of the item in order to give more credit to the retailers that are discounting higher-ticket items. The sample excludes deals that did not have calculable percentage markdowns.
Afterward, we organized the deals into 11 product categories such as "Apparel & Accessories," "Consumer Electronics" and "Video Games." When calculating the category averages, we took into account only the retailers that had at least five discounted items in that particular category.
For this report, we examined the following 30 retailers:
Please note that the following retailers did not respond to our requests for data despite our promise to not disclose the names of their specific discounted items:
Amazon did not provide all the requested info for all their Black Friday deals. As a result some deals could not be included in the calculations.
Source: Data used to create these rankings were obtained from BlackFriday.com.
This feature originally appeared in Wallethub.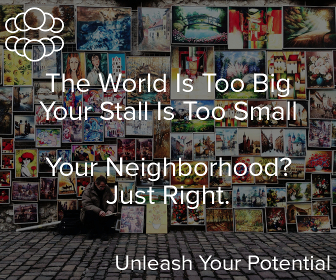 ---
For enquiries, product placements, sponsorships, and collaborations, connect with us at

[email protected]

. We'd love to hear from you!
---
Our humans need coffee too! Your support is highly appreciated, thank you!