Twenty-one American Cities now Participating in the Nation's Most Comprehensive Initiative to Help City Halls Use Data and Evidence to Improve Residents' Lives.
Bloomberg Philanthropies announced that mayors from thirteen American cities have been selected to join What Works Cities and have publicly committed to enhance their use of data and evidence to improve services, inform local decision making and engage residents.
Anchorage, Alaska

Bellevue, Washington

Cambridge, Massachusetts

Denton, Texas

Denver, Colorado

Independence, Missouri

Las Vegas, Nevada

Lexington, Kentucky

Saint Paul, Minnesota

San Francisco, California

San Jose, California

Tacoma, Washington;

Waco, Tex

as
These 13 cities will receive support from world-class experts to address local issues including economic development, job creation, public safety, and affordable housing.
What Work Cities is one of the largest-ever philanthropic efforts to enhance the use of data and evidence in the public sector. Launched in April 2015, the $42 million initiative is already providing support to City Halls in eight cities and will admit a total of 100 cities on a rolling basis through 2017. Cities that have yet to apply have another opportunity: the next What Works Cities will be selected based on applications received by February 1st, 2016. To learn more and apply, cities should visit www.whatworkscities.org.
With the addition of the new cities to the program, What Works Cities is now working in 21 cities in 15 states. Seven of the 21 cities state they are "just starting out" using data and evidence. The selected What Works Cities represent over 8 million Americans, with annual budgets exceeding a combined $31 billion. Ten of the 21 mayors are in their first term in office, and four of the 21 mayors are women. The cities' major industries include education, technology, oil refining, finance, manufacturing, health care, and tourism.
"Cities around the country are looking to use data more effectively, and the new What Works cities range from Alaska to the East Coast. They understand that data is a tool that every city can use to improve public services, and our What Works Cities initiative will help them do just that."
– MICHAEL R. BLOOMBERG – 
What Works Cities collaborates with participating municipalities to review their current use of data and evidence, understands where they are utilizing best practices, and identifies areas for growth. Through its expert partners, What Works Cities will help these mayors through customized approaches that will expand their use of data and evidence in the following ways: 
Anchorage, Bellevue, Cambridge, Denton, Denver, Independence, Las Vegas, Lexington, Saint Paul, San Jose, Tacoma, and Waco will establish and improve open data practices in order to make the city's data more accessible to city managers and the public, engage residents around government priorities and services, and increase transparency and accountability. By publishing high-quality city data, a city can, among other things, collaborate with businesses to create new technology applications that make it easier for the public to access government services. 
Anchorage, Bellevue, Cambridge, Denton, Denver, Independence, Las Vegas, Lexington, Saint Paul, Tacoma, and Waco will establish and improve performance management programs to set, track, and share progress toward priority goals, strengthen accountability, and achieve better results. For example, cities may create processes to set goals for increasing the availability of affordable housing, tracking their progress toward meeting those goals, and making adjustments as needed to deliver for residents. 
Denver, Lexington, and San Jose will develop the capacity to conduct low-cost real time evaluations of their programs so that managers have better information to make adjustments and improve results. For example, cities might test the most effective ways to engage residents on the design of new public works projects.
Saint Paul and San Francisco will shift contracting practices to focus on structuring and managing contracts to deliver better results, bringing greater accountability to how public funds are spent. For example, a city may reform their contracts with workforce development providers to track how many people actually find jobs, rather than how many people they train for new jobs, and to actively manage the contract to drive better performance during the course of a contract.
Bloomberg Philanthropies named the first eight cities in August 2015:
Chattanooga, Tennessee

Jackson Mississippi

Kansas City, Missouri

Louisville, Kentucky

Mesa, Arizona

New Orleans, Louisiana

Seattle, Washington

Tulsa, Oklahoma
Since then, these cities have made substantial progress by passing open data policies, launching performance management programs, and undertaking new efforts to evaluate programs and manage contracts more effectively.
The consortium of leading organizations that has been assembled by Bloomberg Philanthropies to provide a program of support includes Results for America, the Center for Government Excellence at Johns Hopkins University, the Government Performance Lab at the Harvard Kennedy School, The Sunlight Foundation, and The Behavioral Insights Team.
Bloomberg Philanthropies believes cities are drivers of progress and innovation, and hold the solution to many of the pressing issues we face – from confronting climate change and improving public health to creating jobs in a changing global economy. By helping city governments innovate, engage the public, and adopt proven solutions, the lives of billions of people can be improved. Bloomberg Philanthropies works toward this goal through efforts as diverse as Bloomberg Associates, C40, Cities of Service, CityLab, the Compact of Mayors, Global Road Safety, Innovation Teams, the India Smart Cities Challenge, the Public Art Challenge, What Works Cities, and more.
About Bloomberg Philanthropies
Bloomberg Philanthropies' mission is to ensure better, longer lives for the greatest number of people. The organization focuses on five key areas for creating lasting change: Public Health, Environment, Education, Government Innovation, and the Arts. Bloomberg Philanthropies encompasses all of Michael R. Bloomberg's charitable activities, including his foundation and his personal giving. In 2014, Bloomberg Philanthropies distributed $462 million. For more information, please visit bloomberg.org
This feature originally appeared in Bloomberg Press Release.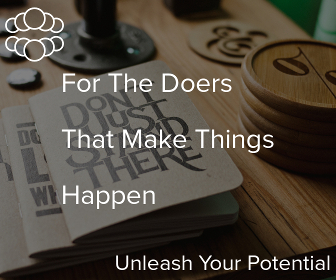 ---
For enquiries, product placements, sponsorships, and collaborations, connect with us at

[email protected]

. We'd love to hear from you!
---
Our humans need coffee too! Your support is highly appreciated, thank you!