By embracing the latest advances in connectivity, farms are reaping big benefits. What's needed more than ever is better rural broadband.
There's a lot of buzz around the Internet of Things, and rightly so. This phenomenon of connectivity has the potential to improve our lives in ways yet unimaginable. And, while connected vehicles and health IT are gaining the lion's share of attention, there is another sector that has already applied many IoT technologies while gaining unprecedented benefits: agriculture.
The use of sensors and drones, for example, has overcome many of farming's traditional challenges. Crop sensors tell farmers precisely what amounts of fertilizers and pesticides are needed. This information is fed directly into application machines that automatically dispense the correct amounts of each. Sensors in the soil also provide data for more efficient irrigation.
Meanwhile, sensors embedded in equipment transmit real-time data, alerting farmers to any needed maintenance before a breakdown occurs. Telematics — the marriage of telecommunications and information systems — allows operators to know where every piece of equipment is and what it's doing. Telematics also allows farm machines to speak to each other, autonomously coordinating activities so that, for example, tractors and combines can work together at harvest time.
Indeed, while we are hearing much talk lately about the coming of autonomous, self-driving automobiles sometime in the next decade, farmers have been using self-driving tractors for several years. Guided by GPS, a farmer can precisely control tractors, reducing the spacing between crops and enabling the planting of more crops per acre.
Up in the sky, drones with optical and multi-spectral sensors allow farmers to gather vast amounts of data and remotely monitor the health of their crops. Using this data, farmers can easily assess crop conditions using the Normalized Difference Vegetation Index (NDVI), which has its roots in the space program and measures variances in vegetation. Drones mounted with thermal sensors can fly over herds of cattle and identify sick livestock by body temperature.
Automation is a big part of the ongoing agricultural industrial revolution. Utilizing GPS and mobile IoT technologies, farmers are able to do everything from plowing and planting fields to applying fertilizers and pesticides to harvesting crops with little human interaction.
Agricultural robots, or "agbots," are beginning to be used in a variety of ways to address many labor-intensive farm jobs. Agbots designed for specific purposes and crops can be used to manage inventories, pick fruit and produce, plant crops and weed fields. In the future, agbots will be networked with thousands of sensors to manage nearly all aspects of farming with almost no human contact.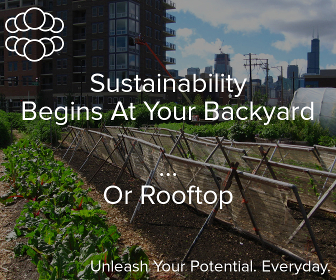 Of course, it's big data that is driving many of these exciting farm innovations. Data derived from drones, soil sensors and farm machines not only gives farmers much more information about their crops but also greater situational awareness about the entire farm enterprise. Data analytics allows farmers to precisely manage fertilizer and pesticide applications; manage water and crop rotation; and control labor, maintenance and energy costs.
But even as agriculture becomes a much more data-driven and automated industry, there are challenges to the continued growth in productivity. Because many of these technological innovations are based on mobility and remotely transmitted data, more and better broadband is needed on American farms.
[infobox title='Nick Yaksich of the Association of Equipment Manufacturers wrote:']
"The core of this wave of innovation is data and the interconnectedness of equipment," "If farmers and ranchers are to be able to take full advantage of this bright future, we must expand the access to broadband in rural America."
The Rural Broadband Working Group is a coalition of agriculture producers working to educate lawmakers and government regulators about the telecommunications needs of today's advanced farm. Much of the coalition's attention is focused on the FCC-administered Universal Service Fund (USF), which disburses billions of dollars in fees collected from telecommunications companies to subsidize telecommunications in unserved and underserved areas.

At a recent Capitol Hill policy forum hosted by the Center for Public Policy Innovation, coalition member Mark Lewellen of John Deere called for the FCC to add "cropland" as a new area of investment by the USF to "allow small rural carriers to provide stand-alone broadband services not tied to traditional telephone services." It would make those carriers eligible for USF funds to build out the "middle mile" typically connecting a town's network to one in a larger metropolitan area.
Technological innovations are changing the way that American farmers feed the world. It's imperative that lawmakers and regulators embrace policies that will support America's farmers by providing access to all of the latest technologies to meet growing global demand for more food, feed and fuel.
This feature originally appeared in Governing.




---
For enquiries, product placements, sponsorships, and collaborations, connect with us at

[email protected]

. We'd love to hear from you!
---
Our humans need coffee too! Your support is highly appreciated, thank you!