Before the city became infamous for its water, residents struggled with access to healthy food. One change made a big difference.
Deserved or not, farmers' markets haven't always had the best reputation for drawing a diverse clientele. Those locally grown carrots and sweet potatoes are often perceived as coming at a price premium. And markets been criticized for targeting affluent neighborhoods, with little consideration of transit accessibility.
But customer bases are shifting. Research shows that farmers' markets that accept food assistance benefits and create bonus incentives can encourage more purchases from low-income customers. And a new study on Flint, Michigan, suggests that to attract customers from across the income and racial spectrum, location is also crucial.
Long before Flint became infamous for its toxic water supply, residents struggled with access to healthy food. The depopulation of the onetime industry center has left 42 percent of the city living in poverty, and at a density too low for conventional food retailers to operate at profit. (Five supermarkets have closed near downtown Flint within the past three years alone). The dietary habits of residents, particularly in inner-urban, low-income neighborhoods of color, have suffered as a result.

For decades, the Flint Farmers' Market operated just outside the downtown periphery. There, according to a 2011 survey conducted by Richard Sadler, the study's author and a Michigan State University public health professor, it served mostly older, female shoppers who drove in from relatively affluent suburbs. Just 10 percent of shoppers came from Flint's most distressed, inner-urban neighborhoods. Less than 1 percent had taken the bus to get there, and 4 percent had walked.
In 2014, the market made a controversial move to a much larger space downtown, right across from the central bus station. That brought Sadler back to conduct another round of customer surveys. Though the market had only moved a mile, the effect was significant: By 2015, about 20 percent of shoppers had come from the city's most distressed communities. And 6 percent had taken the bus, and 15 percent had walked.
Perhaps most promisingly, 20 percent of shoppers reported coming to the market for general groceries in 2015, up 6 percent from 2011. This was particularly true for shoppers who said they had difficulty accessing food.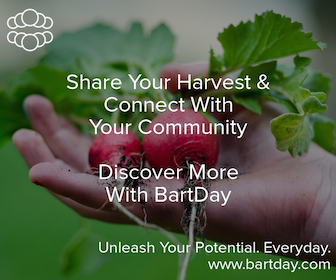 Sadler's study is not without caveats. For one, his survey samples are not identical. They should be interpreted, he writes, as "two snapshots in time." And the relocation of the farmers' market should hardly be viewed as a catch-all solution to improving Flint residents' health. (Indeed, the problem of safe drinking water now trumps all other questions of dietary intake.)
Still, the Flint study offers some direction for other cities. "While many communities remain challenged to bring healthy food to food desert areas," Sadler writes, "this case has demonstrated how paying attention to transportation challenges and clustering of investments by locating at a transportation and cultural hub (i.e. downtown) can yield new customers."
This feature originally appeared in Citylab.




---
For enquiries, product placements, sponsorships, and collaborations, connect with us at

[email protected]

. We'd love to hear from you!
---
Our humans need coffee too! Your support is highly appreciated, thank you!