The South is loaded with some incredibly gorgeous neighborhoods filled with homes that not only tell the story of the area's history, but also show off the area's personality in high style. Exploring these neighborhoods is a budget-friendly activity for visitors since a stroll, bike ride, or drive through these 'hoods is free or fairly inexpensive, if you opt for a guided tour. Here are 10 of the South's most beautiful neighborhoods to live in or explore.
Victorian Historic District
Savannah, Georgia
San Francisco isn't the only US burg with a slew of painted ladies: many opulently colored residential showplaces tower over the streets in this 50-block Downtown-adjacent enclave. As a beacon of post-Civil War architecture, the neighborhood is home to several styles of building, though it's most famous for the Victorian manses that helped put the area on the National Register of Historic Places in 1974. Since this was Savannah's first suburb, which the city then sprouted up around, history buffs should have a great time discovering loads of local-history, like the roots of the city's African-American community and the continued use of original settler James Oglethorpe's grid-patterned streets.
Garden District
New Orleans, Louisiana
When you're ready for a peaceful break from Bourbon St boozing, plan for a walk down this genteel lane famous for its stately 19th-century homes and manicured greenery. It may as well be in a different city from the French Quarter — not just for its much brighter and more colorful Victorian façades, but for the quiet one can indulge in; the noisiest thing you'll encounter is the streetcars that clamber up and down St. Charles Avenue. If you've got at least an hour and want to get knee-deep into the history of this former territory of Lafayette, Louisiana, look into booking a walking tour of the neighborhood.

Montrose
Houston, Texas
A hip blend of funky businesses and architecturally imaginative homes (i.e., a perfect representation of Houston's lack of zoning), this enclave northwest of the city center offers proximity to the hustle-bustle while also feeling like a world away from H-Town. The four-square-mile area has a creative bent, thanks to numerous art galleries and shops, but you could also spend a day flitting from café to coffeehouse, too. In terms of homespotting, expect an eclectic mix, as this corner of the city boasts structures ranging from quaint retro cottages to sprawling modern mansions.
Cannonborough-Elliottborough
Charleston, South Carolina
Brace yourself for some mighty-good eating in this blossoming corner of Downtown Charleston, because some of the city's top eats (Hominy Grill, The Grocery, or The Ordinary — one of the most beautiful restaurants you'll ever find yourself in — come to mind) can be had just around the corner from the distinctive Lowcountry architecture the area is known for. Once you're full, hoof it through the neighborhood for a sip of the distinctive local character: laid-back Cannonborough-Elliottborough stands apart from the rest of Charleston's famed historical district for its mix of gloriously rehabbed mansions and newer multi-family homes and condos. The 1818-built James Sparrow House and the 1858-built Karpeles Manuscript Museum are historic structures totally worth tracking down.

Coconut Grove
Miami, Florida
Once its own separate municipality before being annexed by Miami in 1925, the city's oldest continuously inhabited neighborhood is home to some seriously jaw-dropping manses. Plus, it's got a ton of celebrity cred as the place of residence for many a movie and TV character, from Marley & Me to Dexter. Don't know anyone who lives in an estate among the famed hammock trees? You can explore a Spanish architecture icon by visiting Villa Vizcaya, a 1916-built waterfront home that's now a popular public attraction.
Buckhead
Atlanta, Georgia
As the aspirational dream-home site for every cast-mate on the Real Housewives of Atlanta, Buckhead is ground zero for the city's wealthiest residents. Unlike the historic districts that dot the rest of this list, Buckhead's estates are typically of more recent construction, though no less ritzy than their older counterparts, thanks to lavish adornments like grand interiors and stunning pools. It's no wonder celebs like T.I. and Usher choose to plant roots here.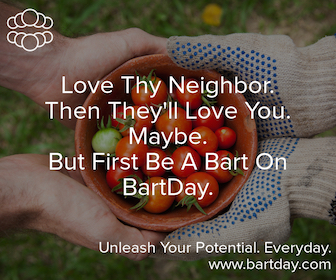 Mountain Brook
Birmingham, Alabama
Mountain Brook has a long history to go with its collection of fairy-tale mansions, including being a separate city for most of its existence. It was first settled in 1863 and after suffering damages twice in the Civil War, the city experienced growth, thanks to its many dairies. Now these 12 square miles are known as some of the most beautiful in Birmingham, due to its elegant (and huge!) residences housing Birmingham's rich and influential set among its tree-lined streets.
Eastover
Charlotte, North Carolina
Eastover, a hub of gorgeous homes with endless curb appeal, was not only a Prohibition-era destination for the city's movers and shakers who developed the affluent neighborhood into one of the region's top spots to live, but a city planning playground for influential urban designer Earle Sumner Draper. Even now, this cluster of Georgian and Tudor revivals remains a central location close to it all: parks, shops, and restaurants are just a stroll away, as is the internationally renowned Mint Museum of Art. Fun fact: this historic neighborhood was the first in Charlotte to sport driveways to accommodate the city's first automobiles.

Ocean Ridge
Palm Beach County, Florida
This stretch of South Florida features a blend of palatial estates with throwback design and bright, airy modern mansions that resemble cool art exhibits, all of which will have your jaw on the ground. With these mini-palaces dominating the enclave, most with a view of the Atlantic, the home values here aren't for the faint of wallet. Take heart: Ocean Ridge has condos that may be a little closer to your price range… if you win a meager lottery jackpot.
Glenview
Glenview, Kentucky
When Louisville's wealthiest titans of industry began looking to build lavish summer homes in the late 1800s, they set their sights on the hills overlooking the Ohio River. And how's this for wealth? They even banded together to build a rail line to Louisville to ease their commute back into the big city for work. After shaking off an attempt by Louisville in 1983 to annex it, Glenview has maintained its singular charm (and its status as Kentucky's second-highest per capita income) and seen many of its old estates land onto the National Register of Historic Places. Here you'll find massive manors with killer views and the pedigree of talented architects evident in every corner.
This feature originally appeared in Thrillist.




---
For enquiries, product placements, sponsorships, and collaborations, connect with us at

[email protected]

. We'd love to hear from you!
---
Our humans need coffee too! Your support is highly appreciated, thank you!