All summer long, the Jazz in the Sculpture Garden series is music to picnickers' ears. As an extension of the National Gallery of Art, this elegant oasis adjacent to the National Mall garden houses 17 three-dimensional works of art from such notables as Louise Bourgeois, Alexander Calder, and Roy Lichtenstein. (Pictured here is "Graft" by Roxy Paine.) A giant circular fountain keeps the crowds cool in summer (in winter it becomes an ice rink), while verdant plantings of heliotrope and hydrangea create an ideal backdrop for artful outdoor meals. For impromptu picnics, stop by the on-site Pavilion Café for provisions.
The classic cable-knit fisherman's sweater may have put the Aran Islands on the sartorial map, but this group of three islands at the mouth of Galway Bay has long been on the picnicker's map. Pick up some smoked salmon and brown bread—and perhaps some whiskey—before embarking on a scenic ferry ride to the karst limestone landscapes and rough green terrain of Inishmore island. Explore some of Ireland's oldest archaeological remains and landmark monasteries and then head to the Iron Age fort of Dun Aengus to savor a summertime picnic while gazing over the Atlantic Ocean.

How many picnics can you fit into a day? Beat the sunrise and head to the summit of Maui's Haleakala volcano—to a 10,023-foot peak called Pu'u 'Ula'ula—to enjoy a breakfast picnic as dawn unfolds over a massive depression. Then get ready for the volcanic hike of a lifetime; wear layers to deal with the changing temperatures. Hiking around the currently non-eruptive Haleakala is an arid experience, and temperatures can range from near-freezing to balmy, depending on elevation and weather. The descent from the summit is roughly 27 miles, so pack a picnic lunch and plan to see only a small portion of the trail. Or bike: Speedy downhill tours run along a steep and treacherous roadway from beyond the park boundary lines. If you're hungry for the day's third picnic, bring dinner: Haleakala affords stunningly clear views of the terrain and sky, which makes stargazing at night a revelation.
Fountains, sculptures, two museums (the Galerie Nationale du Jeu de Paume and the Musée de l'Orangerie—which houses famed water lily paintings by Monet) and countless comfortable chairs make this garden on the perimeter of the Musée du Louvre a surprisingly tranquil space for staging your own déjeuner du l'herbe. With the Seine on one side and Rue de Rivoli on the other, the park is a well-placed rest stop. Stop by patisserie Angelina (226 Rue de Rivoli) to pick up a Mont Blanc cake (cream, meringue, and chestnut paste), then relax under a tree for a few blissful minutes or hours. The Eiffel Tower can wait.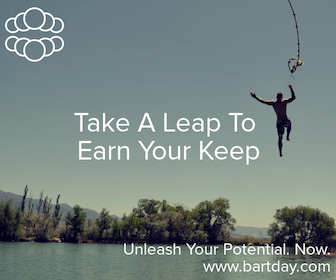 Make a quick green escape from Cape Town for a picnic lunch in this spectacularly rugged and refined space on the slopes of Table Mountain. Pack a bottle of wine from Stellenbosch and some biltong (it's like beef jerky)—a lot easier to carry than crocodile meat or ostrich burgers—and hike the trails through natural forests and fynbos ("fine bush" or shrubland in Afrikaans). More than 7,000 plant species and indigenous plants are cultivated in this expansive botanic garden, with exhibit areas dedicated to medicinal and fragrant plants, as well as the king protea, South Africa's national flower.
So you've collected fine wines in Napa and delicious bites in Berkeley and you've checked Chez Panisse and French Laundry off your list. Now where do you go for a simple outdoor meal? This spectacular nature preserve located on a 70,000-acre peninsula north of San Francisco is rich in wildlife, from raptors to tule elk, and bordered by a coastline favored by elephant seals. Hikers, backpackers, and beachcombers ply the trails, especially the wildflower-wild Chimney Rock hike, while picnickers head to the nearby Point Reyes Lighthouse for prime whale watching in January and March and coastal beauty year-round.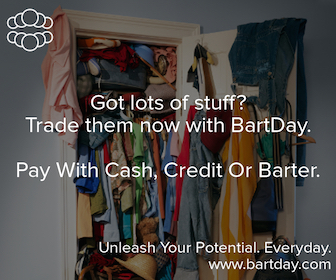 A tropical rain forest in the heart of one of the world's busiest cities? Believe it. This horticultural haven is a compact but grand space that preserves much more than just a lush tropical rain forest. The National Orchid Garden maintains a collection of more than a thousand species and 2,000 hybrids here (including Singapore's pink-hued national flower, a natural hybrid orchid), while three lakes, a botany center, and a ginger garden offer opportunities for eco-education and urban escape. The greenswards of Palm Valley make for pitch-perfect picnics, especially when outdoor concerts are in session.
Olives, pizza bianca, marinated artichokes, salumi, and—of course—a bottle of wine are all it takes to make a picnic break from the ancient ruins and Renaissance highlights of Rome. Oh—and a quiet little park. The Villa Borghese gardens, near the Piazza del Popolo, is a picnic-perfect landscape for escape. The Spanish Steps lead up to this English-style garden, but the romantic feel of the urban park is all-Italian—a fact reinforced by the sculptures by Bernini and paintings by Titian, Raphael, and Caravaggio housed within the Galleria Borghese on the broad expanse of these scenic gardens.

Rain forests hug dramatic cliffs, waterfalls cascade into rivers, and 4,000-foot rocky peaks tower over a deep fjord that has become New Zealand's most famous destination. Yes, it's on the tourist trail, but remote Milford Sound—within the Te Wahipounamu World Heritage site—retains a grandeur that visitors and rain (182 days of it each year) can't begin to dampen. Buses depart from Queenstown for a drive across the Southern Alps, past alpine forests and mirror-like lakes. Pack a picnic and hop aboard a two-hour boat tour of the awe-inspiring sound or kayak around the coastline for a floating lunch party. What to pack? How about traditional Kiwi eats such as Anzac biscuits, colonial goose (roast leg of lamb), and a bottle of Marlborough sauvignon blanc.
At an elevation of nearly 9,000 feet, the view from atop this peak, which towers over the 15th-century ruins of Machu Picchu, is breathtaking in a number of ways. A steep, slippery climb to this rocky summit is a nerve-racking effort—one instantly rewarded with a panoramic perspective of the Urubamba River Valley and the famed city of the Inca. But what to eat? Certainly not a complicated dish of roasted cuy (guinea pig) or a pisco sour. Instead, a celebratory Inca Kola and a pleasantly portable butifarras—a sandwich of Peruvian ham, onions, chili peppers, and lime. Don't linger too long—the hike down is a doozy.
This feature originally appeared in National Geographic.




---
For enquiries, product placements, sponsorships, and collaborations, connect with us at

[email protected]

. We'd love to hear from you!
---
Our humans need coffee too! Your support is highly appreciated, thank you!