We previously looked at the best cities for young millennials in the US. Now lets take a more targeted approach and see the best cities for young entrepreneurs in the US. Young individuals with great ideas, clear motivation and big dreams need a proper environment to nurture and cultivate these traits.
The research was done and compiled by Money Rates which wrote "As much as entrepreneurship centers on the special characteristics of individuals, the broader economic environment also makes a difference in whether startups succeed or fail, or whether people even attempt them in the first place."
Here is the list:
1. Austin/Round Rock, Texas
According to the U.S. Census Bureau, Austin/Round Rock is the third-fastest-growing metropolitan area in the nation. Additionally, it is one of the more well-educated areas of the country, with more than one-third of its population having a bachelor degree.
2. Raleigh, North Carolina
The city is one of the 10 fastest-growing in the U.S., and boasts the highest number for the proportion of the population with at least a bachelor's degree.
3. Midland, Texas
4. Houston/The Woodlands/Sugar Land, Texas
Houston has a high level of young adult affluence, and benefits from Texas' business-friendly tax policies.
5. Crestview/Fort Walton Beach/Destin, Florida (tie)
Because this area, which has one of the highest levels of young adult affluence, is located near a junction with three major highways, it provides great opportunities for business activity. Additionally, Florida has one of the nation's lowest business tax rates.
5. Odessa, Texas (tie)
7. Sioux Falls, South Dakota
South Dakota has the second-lightest business tax burden in the country, and Sioux Falls ranks in the top 10 nationally for young adult affluence.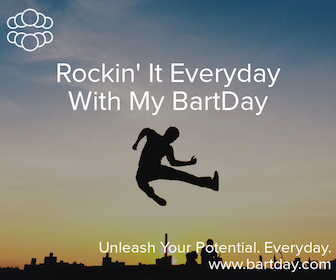 8. The Villages, Florida
Even though this is a retirement community, The Villages has the fastest growth rate of any city in the nation. This presents a lot of opportunity for businesses that cater to senior citizens.
9. Denver/Aurora/Lakewood, Colorado
The Denver area ranks in the top 10 for educational attainment and young adult affluence. Additionally, it has a healthy growth rate.
10. Orlando/Kissimmee/Sanford, Florida
Orlando ranks in the top 10 because of its rapid population growth and favorable business tax climate.
The research was done under four criteria namely:
Population growth: This indicates more consumer demand and that people are attracted to the area.
The percentage of young adults earning competitive wages: This demonstrates that there are economic opportunities for younger people and that the community can sustain new products or services.
The percentage of the population with at least a bachelor's degree: This indicates that the community has a large population of skilled workers and that the consumer market is sophisticated and affluent.
Taxes: Lower state taxes offer businesses a better chance at profitability.
"Our goal is to point out some places that might be especially welcoming to young entrepreneurs," Richard Barrington, a senior financial analyst for MoneyRates.com, said in a statement. "Even if these particular cities don't fit with a person's plans, our hope is to point out some of the characteristics a person should look at in deciding where to start a business."