The United Arab Emirates (UAE) recently announced that it's government has chosen 60 individuals to serve as "chief happiness and positivity officers" and will be charged to travel abroad to study happiness and how to spread it.

Currently ranked 28th out of 156 countries surveyed in the United Nations' 2016 World Happiness Report, the UAE aims to climb the rankings and be at the top five by 2021.
"We seek to create a society where our people's happiness is paramount, by sustaining an environment in which they can truly flourish."
"We seek to create a society where our people's happiness is paramount, by sustaining an environment in which they can truly flourish," said UAE's vice president and Prime Minister, Sheikh Mohammed bin Rashid Al Maktoum, during the announcement of the ministerial appointment of Ohood bint Khalfan Al Roumi, making him the first Arab member of the UN's Global Entrepreneurs Council.

This recent announcement has been met with criticism though, with some political activists describing the appointment of a minister of happiness as "Orwellian" saying  the government should focus instead on improving human rights and rule of law.
According to Meik Wiking, CEO of the Happiness Research Institute in Denmark, government can and should be involved in a role to improve public happiness and well-being.
"The aim of public policy should be to improve the quality of life for people."
"The aim of public policy should be to improve the quality of life for people," Wiking said. "Increasingly around the world, particularly in Asia, we are starting to see more governments wanting to convert recent economic gains into well-being."
Wiking says South Korea, for example, has gone from being one of the world's poorest countries to one of its wealthiest within a generation, but that rapid rise has not been without social impact.
Despite its wealth, the country only ranks 58th in the UN's league table, and in a 2014 survey, its young people were the least satisfied with their lives compared to peers in developed countries, primarily due to academic stress and family expectation.
What The People Think
A few citizens think this new move is just to an attempt by the government to improve it's image and urges that more attention should be focused on more pressing concerns.
Sonia Edwards, a mother of two and marketing manager, who has lived in the UAE for over a decade, says: "I think it's a bit of a PR gimmick to be honest. I think the government wants to be seen to be making things better through this initiative but I don't know how much impact will really have."


Edwards, originally from Mumbai who met and married her British husband in Dubai, adds: "There are a lot of issues here around job insecurity, workplace discrimination, high rents and expensive schools fees, so if those were dealt with, we'd all be happier, but overall, happiness is not just up to the government, it's up to individuals and their own mindsets."
Prime Minister Al Maktoum assured his citizens and insisted that the last thing his government wants to do is 'control people's emotion.'
"The role of government is to create an environment in which people can achieve their dreams and ambitions, not to create an environment that government can control," he says.
"The point is to empower people, not hold power over them. Government, in short, should nurture an environment in which people create and enjoy their own happiness," he adds.
What The Experts Think
Experts on the matter have also pitched in and voiced their opinions.
Justin Thomas, a psychologist and associate professor at Zayed University in Abu Dhabi, agreed there was a bit of gimmickry at play with the appointment of the happiness minister, but he says: "Beyond the sound bites, the UAE government does understand there is more to happiness and that it is deeper and more nuanced than just having a minister.
"They know they can't just tell people to be happy," he says.
Economist Carol Graham, a senior fellow at the Brookings Institution think tank in Washington and the author of The Pursuit of Happiness: An Economy of Well-Being, fully supports governments focusing on well-being as well as Gross National Product (GDP), but says she was a little sceptical of the UAE's approach.
"I am not in favour of having ministries and ministers of happiness," she says. "I think the countries that have them – UAE, Venezuela, Ecuador, which are far from democratic – tell you all you need to know," she noted, adding that political freedom was a globally-recognised component of happiness.
"Happiness is a very confusing term and it is not well-defined," Graham says and she warned: "There can be a bit of bad science when governments start using happiness as a measurement of success.
"Making happiness an objective of policy, rather than an input, without defining it well, leaves a lot that can be manipulated."
How Will It Affect The Country
Thomas believes there is monetary benefit to improving well-being and happiness, because conditions such as depression and stress cost countries billions of dollars a year in lost work days and reduced productivity.
"Happiness is a subjective experience, but you can measure it."
According to the UK's National Health Service, mental ill health is the UK's single largest cause of disability and the economic cost to the country is estimated at between £70 and £100billion a year.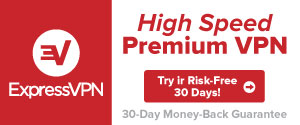 "Forward-thinking governments like the UAE are taking this to heart," Thomas says. "Of course, there are no quick fixes. This is not an engineering problem, we're talking about human beings, but the fact that happiness is on the table is definitely a good thing."
"Happiness is a subjective experience, but you can measure it," says George Mackerron, a lecturer in economics of environment, energy and climate change at Sussex University, who used a specially-designed mobile phone application to gather responses from 65,000 people about their experience with happiness.
"The first hurdle is getting a representative sample," he explains. "And then you have to look at causality; are people happy because they have done something, or are they doing something because they are happy?"
But, the real challenge after you have gathered your results, he says, is translating that data into public policy.
Solomon Mwangi works as a doorman in a smart apartment building in Dubai Marina. The 28-year-old moved to Dubai six months ago from Kenya, where he had been working in mobile phone sales.
He has left his wife and their two-year-old son behind in Nairobi and stays in an accommodation camp on the outskirts of the city, sharing a room with five other men.
"The camp is pretty bad," he sighed. "We have no privacy and we cannot cook our own meals. This job is also pretty boring as I am here 6am to 6pm every day, but I am getting to know the residents and they are very nice."
Mwangi had not heard of the UAE government's happiness campaign, but he says he was happy to be in Dubai, despite the hardships.
"I am here to work and provide for my family, and that makes me happy," he says.
This feature's source was originally from BBC.

---
Our humans need coffee too! Your support is highly appreciated, thank you!