Looking at the image above, one would think it came off of a sci-fi movie or a very well made 3D wallpaper.
That is a photo albeit a very artistically taken one of an actual luxury home in Suzhou, China. In fact, it is currently in auction and has made major headlines in the press not just for how it look but for its asking price —  1 billion yuan or 149,814,979 million US dollars — and is touted as China's most expensive home.
Given a exuberant moniker of 'utopia', the home lives up to its luxurious, high-end appeal, spanning 72,00 square-foot or more than 1 and half acres complete with 32 beds and bath. On the outside, it has obviously taken design cues from the traditional Chinese mansions of old. Surrounded by a pond that almost seem to extend out to the ocean and an abundance of flora, it gives off a serene, ethereal feel. Everything about this place exudes 'imperial' but take a step inside and you will see the modern side of it.
The Current State Of Things
Despite the recent affinity for these types of design, the mentality is different for the rest of the country with regards to preserving its cultural heritage. This is particularly evident in in China's oldest cities, where urban regeneration takes priority. In Beijing's ancient 'hutong' alleyways, for instance, developers often demolish centuries-old buildings, only to construct tacky replicas of traditional courtyards in their place.
This unfortunate state and mindset can be thought of as the effect attributed to the Cultural Revolution, which saw countless historic buildings and monuments destroyed as part of Chairman Mao Zedong's war on the 'Four Olds' (old customs, culture, habits and ideas). To this day, local governments across China continue to sanction and carry out the demolition of heritage areas in the name of modernization.
But as well as developers' reluctance to spend time and money on restoration, Chinese consumers also associate luxury and livability with 'newness,' says Samuel Liang, associate professor of urbanism at Utah Valley University and author of 'Remaking China's Great Cities'.
"In China, new is definitely better."
"In China, new is definitely better," he says. "Even if it's in a traditional style, you have to buy brand new. I think the Chinese learned this from America — especially the West Coast — and they now basically have the same mentality when it comes to real estate."
A Sense Of Exclusivity And Authenticity
"It's been in the last two or three years that traditional design elements have been increasingly employed in high-end properties," says Guo Yi, a marketing executive at the Beijing-based real estate consultancy Yahao.
"Fifteen years ago, typical luxury properties in Beijing all took their names from Western buildings. Now, Chinese words with traditional cultural meanings are used more often."
Traditional architecture's rising stock may instead reflect new expressions of status. Owning Chinese-style properties allows high-end buyers to distinguish themselves from the country's middle class, who often aspire to western ideals of luxury. If the rich reside in developments with names like "Central Park" and "Orange County" (both of which can be found in Beijing), then the super-rich increasingly eschew mock-Western design.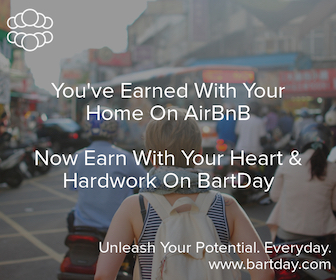 "A Chinese buyer with this much money has likely traveled extensively and probably already owns property abroad — maybe even a French château," says Liz Flora, editor-in-chief of Jing Daily, a website covering luxury consumer trends in China.
"It will take something unique to get them to spend huge amounts on property within mainland China. There is a certain segment which sees the 'copycat' European architectural style as a gimmick aimed at nouveau riche buyers."
These new demands are being felt in the real estate market, says Jon O'Brien, founder of luxury property development company Domvs London.
"Buyers are becoming more design savvy," O'Brien says. "As the Chinese market becomes more sophisticated, and [people] travel globally, they quickly learn that pastiche, ill-conceived, mock-Western 'Disneyland' architecture has no longevity in terms of design or investment. That's why there is a recent trend toward Chinese traditional exterior architecture, albeit with contemporary interiors and amenities."
Location, Location, Location 
While high-end buyers overall still prefer Western-style villas and apartments, demand is changing, says Sunny Liu, general manager of property research firm China Index Academy.
"We can see this trend of traditional styles becoming more and more popular in the market, especially in the very top-end of the luxury sector," he says. "In Beijing, most of the high-value villa products are traditional now."
These new traditional-style luxury homes are very much a niche market with high-end clients willing to pay more for better locations with access to better amenities and schools abroad with 53% planning to buy their next home in Europe or North America according to a report.

This feature's source came from CNN.






---
For enquiries, product placements, sponsorships, and collaborations, connect with us at

[email protected]

. We'd love to hear from you!
---
Our humans need coffee too! Your support is highly appreciated, thank you!