Traffic — one of the major consequences of living in the big city. It's the number one cause of stress, tardiness, road rage and possible road accidents. One of the biggest(literally) contributors to traffic are buses. They're large, clunky, difficult to maneuver and they takes up a lot of road space equivalent to two or three cars depending on the size.
Despite its apparent shortcomings, buses are a necessary form of transport. They can accommodate a large number of passengers. They cover routes that would otherwise be inaccessible through the subway line and they are cheaper than taking a cab ride.
Now, what if there was a way to keep buses around but also reduce traffic at the same time.
The image above features a concept proposed by a couple of engineers back in 1969. The Bos-Wash Landliner was a vehicle that would run above ground from Boston to Washington – hence the name – and it would be powered by some from air-based propulsion system utilizing fan jets.
Back to the present, enter the Transit Elevated Bus or TEB recently made its pilot test run in China. The concept was proposed back in 2010 but the uncanny resemblance to the 1969 'model' cannot be denied.
The developers came up with the idea by utilizing existing forms of transport — the light rail train and the bus — and integrate them together to produce the 'elevated bus'.
The electric-powered vehicle stands at about 72-feet long, 26-feet wide, and 16-feet high, a single cabin can transport up to 300 people. The vehicle would straddle a highway over two lanes, allowing cars to pass underneath.
The developers believe this method would be more efficient, in terms of speed and overall cost, than building a subway system. Because the TEB is powered by electricity, the transportation system could also help the country cut down on air pollution. There are no reports of how many more of these vehicles will be produced or the cost it would take to build them as of yet.
Despite the successful pilot run, the project has been met with criticism and rightfully so based on the concerns being brought up in adopting the new technology into the country's current infrastructure.
"This is a unique idea to encourage people to improve the quality of transportation," said Daizong Liu, China transport program director at the World Resources Institute. "But there are many related concerns."
"Safety is the most important," he said. "How would cars drive and turn under the bus? If there is an accident, how would you move passengers and vehicles out from underneath?"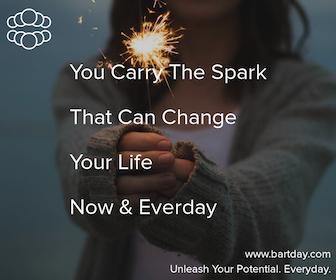 The technology exists, but experts say fitting such a giant contraption into the urban environment will be tough.
It might mean demolishing old buildings and felling trees in order to lay down track for the vehicle, Liu said. That could make it "more suitable for a newer city that is in the early stages of planning," he added.
The bus stands 4.8 meters high so that cars have room to drive underneath. The current height limit on Chinese roads is 4.5 meters (15 feet), according to state media. And with hundreds of passengers traveling on top, it could be too heavy for the roads.
"It's a bit early to say if something like this has the chance of being successful," said Scott Cain, chief business officer of Future Cities Catapult, a U.K. network aimed at developing new products and services. "But given the amount of lost productivity and personal frustration from time spent in traffic jams, it's an agenda that city governments and private firms are looking at."
This feature's source was originally from CNN.




---
For enquiries, product placements, sponsorships, and collaborations, connect with us at

[email protected]

. We'd love to hear from you!
---
Our humans need coffee too! Your support is highly appreciated, thank you!