Like it or not (and we'll gladly assume the former), women's issues are finally pushing to the forefront of the American conversation. How could they not in this historic election season where one major party candidate is female and the other accused her of "playing the woman's card"? Two questions are rapidly becoming ubiquitous topics of debate:
Where do you get those cool Woman Cards, anyhow?
Can women in the workplace really and truly have it all?
Because, after all, a great career, a happy family, and some occasional "me time" in between have long been cherished and quintessentially American goals. But for many women, they haven't always been so easy to achieve.
The widely quoted statistic that women make 79 cents to every dollar earned by men only tells part of the tale. A Pew Research Center survey found that, among parents with at least some work experience, mothers were about three times as likely as fathers to say that having children made it harder for them to advance in their job or career.
Clearly, when it comes to HIA (having it all), not all cities are the same. We set out to find where in the U.S. a working mom can thrive in her career, find good opportunities for her kids, get ample  help with child care, and afford to put down roots in her community.
Realtor ranked U.S. cities based on the following criteria:
Career opportunity: Employment rate of women who have children; median women's salary; women's earnings as a percentage of men's; ratio of female to male top executives; flexibility of work schedule, measured by the average length of women's workday and the percentage of women working at home.
Care for children: Number of day care facilities for every child under age 5; number of good schools (receiving a rating of 8 to 10 from GreatSchools.org) for every child under age 18; number of pediatric specialists for every child under age 18; average baby sitter rates.
So let's check out the results. This one's for you, Mom!
Median salary of full-time female workers: $52,141
Percentage of men's salary: 79%
Median home price: $599,000
Technology giants in the greater Seattle area are leading the way in offering generous maternity leave packages. Last year, Amazon rolled out a program allowing moms 14 weeks of paid leave, plus an additional six weeks for new parents—a total of 20 weeks. Microsoft offers 12 weeks of parental paid leave, and an additional eight weeks for birth moms. But they are far from the most generous. The Bill & Melinda Gates Foundation offers up to a full year of paid maternity and paternity leave.
And for those single moms: Seattle is ranked the second best city for single women by NerdWallet, taking into account the availability of single men and affordability of dates.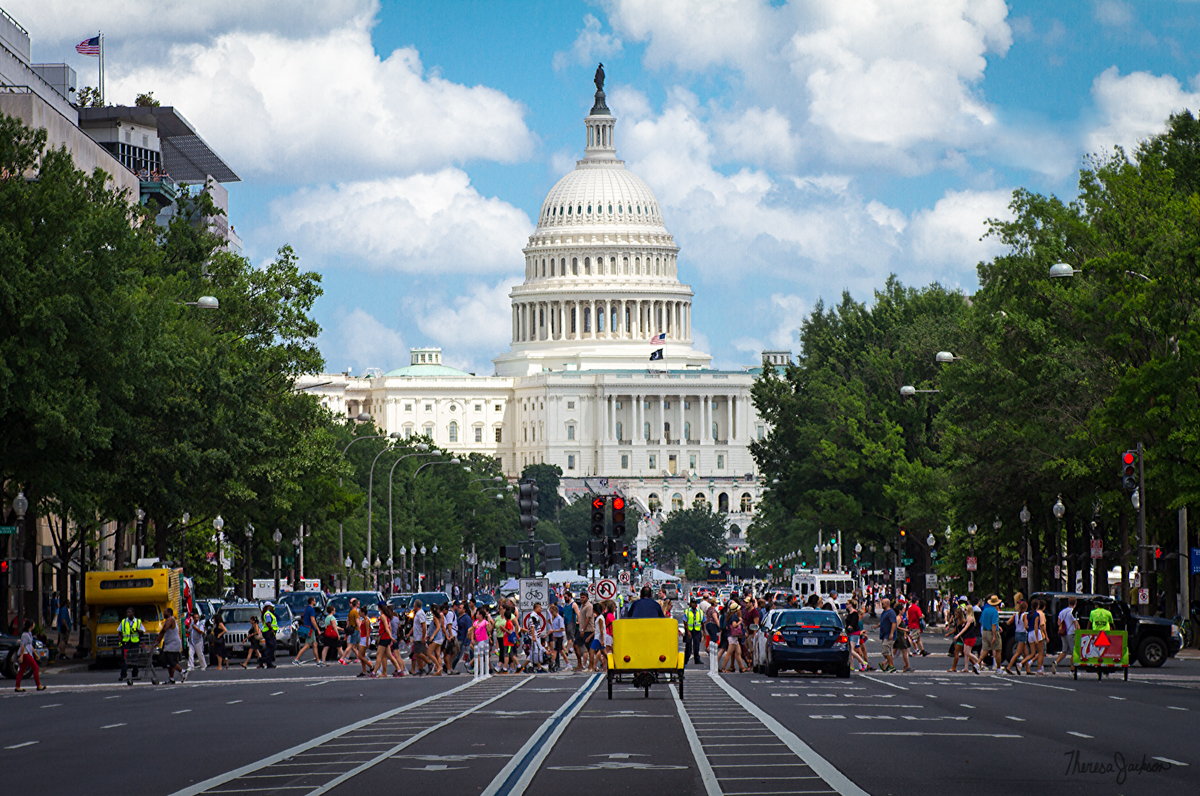 Median salary of full-time female workers: $61,801
Percentage of men's salary: 90%
Median home price: $525,000
The country's capital has no shortage of powerful women in politics, business, and the nonprofit realm. Female workers are rewarded with one of the highest median salaries in the country. Arnold & Porter, a renowned international law firm, generously offers 18 weeks of paid maternity leave (including for adoption), and on-site, full-time, and backup child care to support career women. At World Wildlife Fund, employees take Friday off every other week, also known as "Panda Fridays," to run errands or pursue hobbies.
Median salary of full-time female workers: $43,554
Percentage of men's salary: 96%
Median home price: $225,000
Durham is an egalitarian city in a sense that its female workers make almost the same (96%) as men. Two major universities—Duke and the University of North Carolina—offer abundant research opportunities and university-related jobs; while more than 200 tech companies in the Research Triangle Park, including the second-largest IBM operation in the world, offer flexible jobs. Last year, IBM announced that it would ship working moms' breast milk back home when they're on business trips. No, this is not your grandma's IBM.
Median salary of full-time female workers: $40,902
Percentage of men's salary: 89%
Median home price: $250,000
The older half of the Twin Cities, where Victorian architecture harmoniously coexists with a burgeoning hipster culture, is home to several Fortune 500 companies. 3M Co., known for manufacturing Scotch tape and office products, has an on-site healthy living center, and fitness centers offering wellness courses in case moms can't squeeze in time after work to exercise. Health Partners, a nonprofit health care provider, has a weekly farmer's market in the courtyard—so that working moms can shop for organic grocery while at work—in addition to generous PTO, child care discounts, and fitness reimbursements.
Median salary of full-time female workers: $37,254
Percentage of men's salary: 84%
Median home price: $144,900
From Kroger to Macy's, the greater Cincinnati area is home to 10 Fortune 500 companies—many with perks worth bragging about (or drooling over, depending on your perspective). P&G has a dedicated team of work-life professionals to help employees address care-giving, health, and financial issues, on top of eight weeks of maternity leave and backup child care, according to workingmother.com.
The Queen City also has world-class medical care for the little ones. Cincinnati Children's Hospital Medical Center is ranked the third best children's hospital by U.S. News, which notes its achievements in cancer treatment, nephrology, and pulmonology. The hospital claims to have one of the busiest pediatric emergency departments in the country, with more than 160,000 visits in three locations.
Median salary of full-time female workers: $40,531
Percentage of men's salary: 79%
Median home price: $418,000
In the world of Fort Collins businesses, women hold more power than men: The ratio of female to male top executives is 1.35 to 1. For example, widely-respected local businesswoman Pat Stryker is the owner of Bohemian Companies, a group that includes venture capital activities, real estate development, and restaurants. She's worth a cool $2.5 billion, according to Forbes.
The local after-school program B.A.S.E Camps serve more than 3,000 students through out the county, providing homework help, snacks, and arts, sports, science, and music activities. The program has a sliding fee based on a family's ability to pay, ensuring that children with limited resources have equal opportunities.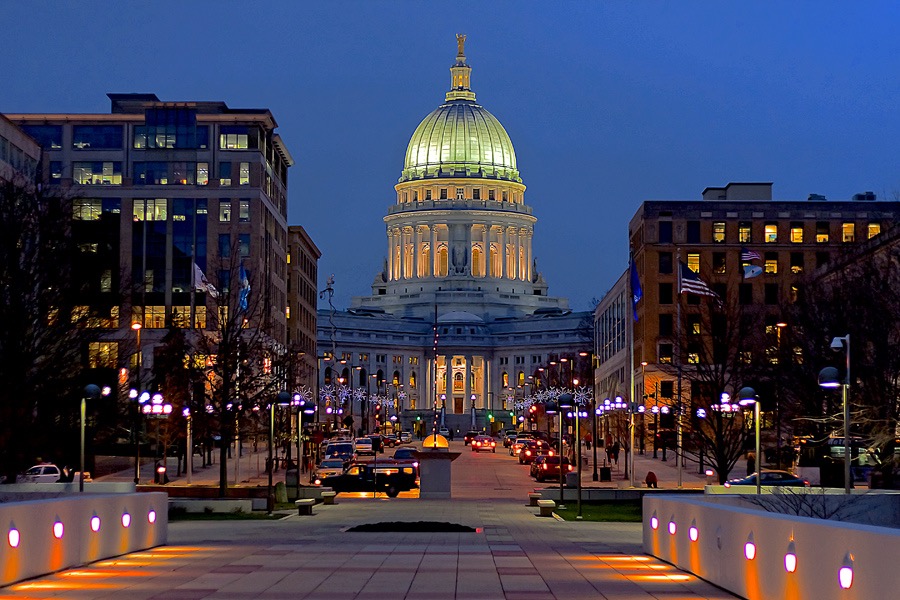 Median salary of full-time female workers: $43,241
Percentage of men's salary: 86%
Median home price: $244,900
Moms in this Midwestern city take pride in returning to work after having kids. Of women aged 20 to 64 with  children, 78% are employed, much higher than the national average of 67%. With top employers like the University of Wisconsin–Madison and the state government, women can have stable jobs that don't require the hellish hours of, say, a financial analyst on Wall Street.
Located near two Great Lakes and more than 15,000 smaller ones, Madison has plenty of white sand beaches and waterfront bike trails for family quality time. Your brood have a short attention span? No problem! There are plenty of excellent options for mommy-child outings, including Madison Children's Museum, Olbrich Botanical Garden's Bolz Conservatory, UW-Madison Geology Museum, and Henry Vilas Zoo.
Median salary of full-time female workers: $37,592
Percentage of men's salary: 84%
Median home price: $164,900
Pittsburgh is a bargain for families with kids. It isn't just the median home price that's low—the average baby sitter costs just $11 an hour, and the city imposes no sales tax on diapers, baby clothes, or food, saving parents thousands a year. The Children's Hospital of Pittsburgh of UPMC is ranked the eighth best children's hospital by U.S. News. Here, 700 board-certified pediatric experts provide expert care for infants, children, and adolescents who make more than 1 million visits a year.
Median salary of full-time female workers: $45,198
Percentage of men's salary: 91%
Median home price: $255,000
For those old enough to remember "The Mary Tyler Moore Show" (or young enough to have binged on it late at night on basic cable), Minneapolis was the place where the spunky, career-minded Mary Richards was "gonna make it after all." And she didn't even have kids! It's still the place where career women make it—there are 1.4 female top execs to every male.
For women seeking work-life balance, some global companies here have amazing perks. Target implements a progressive maternity support program, plus gift cards upon completion of the program to help defray costs of those self-heating baby bottles and fancy strollers. You say you want some coolness in this chilly city? Creative agency Carmichael Lynch has a 17,000-square-foot roof deck with an organic garden and company-hosted yoga classes—perfect for working moms to relieve some stress.
Median salary of full-time female workers: $35,518
Percentage of men's salary: 95%
Median home price: $211,000
Forget that famous 79% figure—women in this city are just 5% shy of full earnings parity with men, according to American Community Survey. Often tagged as a vacation destination (and, less charitably, oppressor of orcas), Orlando is home to a thriving and diverse business scene, and many companies here proudly tout their focus on female employees' well-being.
The region's largest employer, Walt Disney Co., offers free theme park admission, plus discounts on hotels and merchandise, so employees and their families can enjoy the "Happiest Place on Earth" as much as visitors do.The local branch of global consulting firm Protiviti, has an iGrowth initiative that homes in on the recruiting, retention, development, and promotion of women.
This feature originally appeared in Realtor.




---
For enquiries, product placements, sponsorships, and collaborations, connect with us at

[email protected]

. We'd love to hear from you!
---
Our humans need coffee too! Your support is highly appreciated, thank you!