We previously covered some good options for bags in the first part of this series, now let us talk about accessories, things to up your EDC (Every Day Carry) game. The stuff we usually carry on our person or tucked away in the small compartments of our bags. Some of these things are essentially for modern day life and some that we don't necessarily need per se but is good to have with us in case of impromptu DIYs and whatnot.
The MacGyver
Multi-tools/Pocket Knives/Utility Blades

Whether for your daily commute, your next outdoor activity or you're just working on your next DIY project, multi-tools are essential and pretty much a no-brainer to recommend for their utility and flexibility for different applications. Victorinox and their Swiss Army Knives have been the go to brand for many decades and still is today but with players like Leatherman, consumers have more options to choose from now so lets tackle some of the best ones out there.
The Leatherman "Wave" is one of the best and most common pick for people looking for a good multi-tool. It includes 17 tools, a stainless steel build, and a 25-year warranty. At $110, its a good balance between price and function.
Nothing beats the classic and if all you want is simple, low profile pocket knife, Victorinox's "Classic" swiss army pocket knife is a good choice for basic tasks and needs and small enough to attach to your keychain. Starting at under $15 with 7 tools and a assortment of colors and designs, it's a definite buy.
The "EAB" pocket knife by Gerber is a nice little every day carry utility tool. It is made out of stainless steel and stands 5.1 inches when opened and 2.4 inches when closed and is designed in a simple and discreet way so you wont scare away people when you bring it out for use. It is available for under $8 right now and it accepts standard sized utility blades for when the blade gets dull and needs replacement. If you ever find yourself taking a last minute plane ride and get held up at the airport for carrying sharp objects, simply unscrew the blade, throw it away and use the frame as a makeshift money clip with the included clip on the back.
The Leatherman "Tread" is one of the most unique multi-tool you can find in the market today, one that you actually wear on your wrist. Its a bit over the top but with 29 tools at your disposal, it will likely be the only tool you will need outside of any cutting jobs. Starting at $165, it's the more expensive multi-tool in this list but if you're looking for something in this form factor, its the only one of its kind right now. ++ bragging points. There is also a black edition for a $20 premium in case the stainless steel finish is too flashy for your taste.
Key Chains/Loops/Tools
Everyone brings keys – probably too many – with them everyday. Its only natural to have some sort of organization for all those keys dangling in your bag pocket or pants belt loop. We try to look at the best key chains and loops available along with some tools you might want to bring with you because, why not.
Maycom's "Carabiner" key chain is a good place to start. For only $7 and available in 5 colors and finishes, it's a simple and nice looking key chain that's good enough for most needs.
Something with more utility, KEY-BAK's "Securit" key chain that features a retractable reel is perfect for those who often need to use keys at work like storage lockers. It features a weather-proof polycarbonate casing and is available with either a retractable kevlar cord or stainless steel chain in different lengths and gauges. Starts at $10 to $18 depending on the length and reel material.
If you want a bit more style to your chains, the "Leather Valet" key chain by Olivery is a good choice. It's made from full grain leather and comes with 4 key loops for organization and a push-up locking mechanism. Starts at $9 and is also available in a version with a snap-on lock to hang it around your belt or pants belt loop.
The "Freekey" system is a nifty tool for individual key organization, not to mention, less time fiddling around with stiff keyrings and chipping your nails. It features an easy to use locking mechanism so no more hard time prying the ends apart to insert your keys and keyrings. At around $7 and comes with 3 smaller keyrings, it's not cheap but it's one of the easier and more intuitive keyloop systems available right now.
Here is another good alternative to traditional keyrings. Bayite's wire keychains features a screw-in lock mechanism for easy operation and is available in 2 mm thick cable along with different length options and a version with some plastic cover protection on the wires for the weather resistance. Starts at $7 for a 4 inch, 12-pack.
The Gerber "Shard" keychain tool has a lot going on for a simple piece of metal. It features a philips driver and two size flat driver. A bottle opener, a pry bar, a wire stripper and a lanyard hole. It even has small nudges to possibly wrap around wires or paracords for later use. Available for under $5 right now.
A good key chain tool to have with you at all times is flashlight. The "Nano Light" from Streamlight is a good choice as it's single LED is bright and the whole unit is no bigger than your average medium-sized key. For only $6 or a little under $80 for a 12-pack, its must-have tool for you and your family.
Energizer's LED keychain light is another good one for under $8=7. It also features a single LED but with more brightness control with low, bright, flash modes.
Heaven forbid that we find ourselves in less than ideal situations or calamity events, a whistle blower is indispensable during these times. The survival whistle by Binboll features an aluminum build and a double tube design which is suppose to provide a louder sound. For only $13 for a 2-pack and a space beside your keys, the peace of mind it provides is priceless.
The "Personal Alarm" by Vigilant is another good option. This features a loud 130dB "attack alarm" with a push of a button as well as a built-in manual whistle blower is case the battery runs out. For $16, it's another no-brainer purchase for personal safety.
Other Stuff
Along the same lines of personal safety and security, a paracord bracelet is a good wearable accessory to have with you especially during travel. They come in different sizes, lengths, colors, and knot styles. They are unobtrusive and mostly go with any kind of outfit. Any kind will do but the paracord bracelet by The Friendly Swede is a good option. At $10, it features a stainless steel D shackle with adjustable sizes to fit 7-8 inch (18-20 cm) wrists and can unravel to 10 ft. (3 m) of cord to work with when needed.
We mostly do our writing and note-taking on our smartphones nowadays but a good reliable pen is still necessary for any writing tasks and the "Space Bullet" pen by Fisher is arguably the most popular option and something that can take a good amount of daily beating. While the design is a matter of personal preference, the pen itself is built like a tank with an all brass and steel construction and tungsten carbide ballpoint tip. The ink cartridges are hermetically sealed so the pen will work under any angle, even upside down and it will still function under zero gravity and is the pen of choice for NASA space missions, hence the "space pen" moniker. It's being sold for $16 right now, with different colors and finishes to choose from.
The "Classic" pocket notebook by Moleskine is good option to go along with that shiny new "space pen" you just bought. Measuring at 3.5 x 5.5, it's small enough to fit on most pants back pockets or bag pockets. At $10 and 192-pages thick, it's enough for most needs. There is also a larger size available at $15 for more serious scribbling.
Watches
When we need to check the time, we usually just rely on our smartphones but a watch will always watch and we will always need one. The Casio "MQ24-1E" is as simple as they come, featuring an analog timepiece with some basic water resistance and understated design fit for everyday wear. Available for $10 right now.
The Casio "F91W-1" is a geek's dream come true with its 80s' retro styling. It comes with a digital display with the same water resistance along with some added functions like an alarm, hourly reminder, night light and a stopwatch. Available for $12 or go for the "A158WA-1DF" which is essentially the same watch but wrapped around a chrome-finished casing and a stainless steel band.
Note: All the products and pricing featured in this article came from Amazon and reflects so as of this writing. Please check links for any changes to pricing and availability.
Disclaimer: This list does not serve as a definitive guide but is more meant to give you an idea or sense as to what are some good options and where to start. This is not a paid sponsorship. This is the personal opinion of the writer from extensive research and curation and in no way does it reflect the views and opinions of the site/staff as a whole.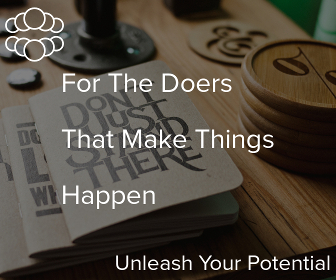 ---
For enquiries, product placements, sponsorships, and collaborations, connect with us at

[email protected]

. We'd love to hear from you!
---
Our humans need coffee too! Your support is highly appreciated, thank you!