Where Hollywood celebrities bank isn't typically Equity Factor column news. But a recent financial move by actor and activist Adrian Grenier stands out as public protests of well-known U.S. banks boom over issues like unethical business practices and lending to the oil pipeline project planned for Native American land Standing Rock. Where you keep your checking account can matter, and a growing citizen awareness of that power means values-based institutions like Beneficial State Bank have more appeal than ever. In December, Grenier, who starred in HBO's "Entourage," announced the 10-year-old community development bank would be the new home for his money.
"I decided that divesting my investments wasn't enough," he said. "Where my deposits are held is extremely important as well." He called on consumers to adopt the same approach by first looking "at their financial institutions and find out if their deposits are funding projects that destroy our environment."
Grenier noted how Beneficial State Bank has been a consistent lender to clean energy projects. Using the EPA's Greenhouse Gas Equivalencies calculator, the company says these projects have cut carbon emissions at a level on par with removing 43,406 passenger cars off the road for one year. Worldwide, the Global Alliance for Banking on Values says that focusing financial instruments toward planet-friendly projects is helping these banks take a lead over their bigger competitors on Wall Street.
Between 2003 and 2013, even with the economic downturn that hurt the banking industry in 2008, values-based banking institutions showed annual growth rates in loans, deposits, assets and total income that were higher than their for-profit counterparts. The only area where they underperformed was in equity, but when the starting date of those metrics is pushed up to 2009, values-based banks' annual growth rose above, increasing by 13.8 percent annually as compared to for-profit banks' growth of 8.6 percent.
Kat Taylor, co-CEO and co-founder of Beneficial State Bank alongside her husband, Tom Steyer, says she sees even more growth for community banking institutions in 2017. That would mean a greater number of players looking to change the game of finances for the better.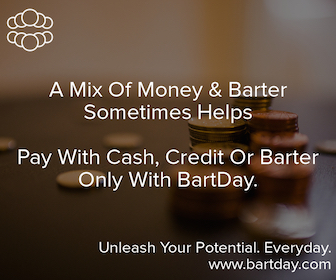 "We hope the larger regional banks will copy us to win market share of deposit, equity and human capital," she says. Once that happens, they'll have set a precedent for "a model that shows resilient profitability — but not too much, or else we are potentially gouging someone — and scaled impact for good."
She says Beneficial State Bank has grown its business by about 20 percent each year it's been up and running.
Taylor recently wrote an op-ed for the San Francisco Business Times about the impacts for-profit banks have had on issues beyond environmental sustainability. She points to nearly $235 billion in fines that have been leveraged against big banks since 2008 by the federal government, noting that deceit on Wall Street helped undercut nearly 4.9 million homeowners and retirement plans. And C-suite executives take home fat profits while one-third of bank tellers rely on some form of public assistance.
"This train of misery falls disproportionately on communities of color," she wrote, "who saw their wealth decrease at disproportionate rates during the financial crisis and who most often live in areas most affected by environmental pollution."
To help consumers move their funds to value-based banks, Beneficial State Bank created a toolkit called Move Your Money & Your Credit Card that lays out how you can make the switch from big financial institutions to non-profit and other banking institutions that thrive on what Taylor calls the triple-bottom-line: "providing social justice and environmental well-being at the same time as being financially sustainable."
And when it comes to the attention her bank has gotten in the wave of equity and environment advocates urging commercial bankers to disinvest in banks backing projects such as the Dakota Access Pipeline, she says she's glad to see a growing push for a more dynamic form of activism.
"While we wholly support the Standing Rock water protectors' effort to secure due process for indigenous rights, healthy and just local environmental resources, and to avert global climate disaster, we also believe all involved deserve financial services that align with their values," she says. "We cannot ourselves replace the banking system that is quite massive, but we can set an example."
This feature originally appeared in NextCity.




---
For enquiries, product placements, sponsorships, and collaborations, connect with us at

[email protected]

. We'd love to hear from you!
---
Our humans need coffee too! Your support is highly appreciated, thank you!