Migration is a natural human phenomenon, but not one that organisations in the built environment are that focused on. City planners can anticipate the radical societal change generated by migration, in order to help cities, their populations and industries to prepare.

Migration is increasing
Research from the World Bank's Global Knowledge Partnership on Migration and Development (KNOMAD) initiative has identified that one out of every seven people in the world is a migrant. Understandably cities have always been priority destinations for migrants, offering opportunity and the chance for a new start. Emerging factors like the global loss of habitat caused by climate change are also spurring ever greater migration around the world, increasing the need for provisional accommodation.
In 2015, over a million people applied for asylum in the EU, being displaced persons, escaping from conflicts in their countries or just looking for better living conditions. The arrival of a large number of refugees has created significant challenges to urban governance, planning and urban design in many European cities as a result. Questions for cities have arisen, such as how to assist, house, train and integrate individuals from different cultures.
City migration solutions
Since the 'refugee crisis' started in Europe, many cities have shown exemplary abilities to find local solutions and an ability to adapt to the needs of a changing population. As Mayor Ada Colau stated in 2015 while launching the Barcelona, Refuge City action plan, 'it may be that states grant asylum, but it is cities that provide shelter'.
In Leipzig, Germany, groups are providing communal apartments for small numbers of people, and social workers are coordinating volunteers to support refugees' integration. In Berlin modular housing initiatives are being developed, creating container villages to house refugees.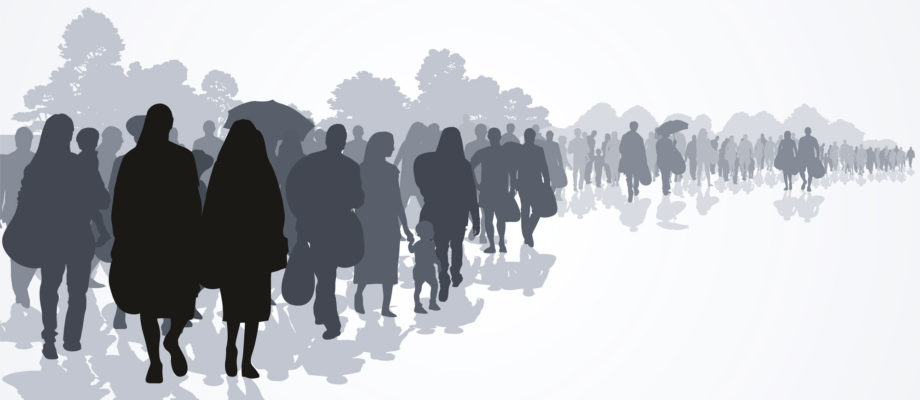 The 'Kinetic City'
As architect and professor Rahul Mehrotra advocates, humanity is already creating in many places of the world what he calls the Kinetic City, or temporary informal settlements where 'nothing is forever and nothing is sacred'. For example, every 12 years, around seven million pilgrims gather in Haridwar, India, to create a temporary settlement while taking part in the two month long Hindu festival, Kumbh Mela. As Mehrotra says, this reality shows the 'changing roles for people and spaces in our urban society', so our cities must be able to 'expand and contract' accordingly.
It's vital that urban practitioners and professionals draw on existing best practice and discuss how to support cities as they face the challenges of a moving population – for instance understanding the needs of a temporary population, as suggested by the German Pavillon at the last Venice Biennale among others.
By working closely with public and private sectors, planners can understand migration, discuss possible frameworks of action, and commit to creating more sustainable, equitable and balanced cities.
What other ways are urban planners designing better responses to migration?
This feature is written by Serena Girani & originally appeared in Arup.



---
For enquiries, product placements, sponsorships, and collaborations, connect with us at

[email protected]

. We'd love to hear from you!
---
Our humans need coffee too! Your support is highly appreciated, thank you!