Airline technology company SITA says passengers should look forward to better flying, thanks to technology.

Matthys Serfontein, vice president of airport solutions at SITA, says the common factor is that airports are becoming more efficient while airlines are solving more of the common problems that make traveling by air stressful.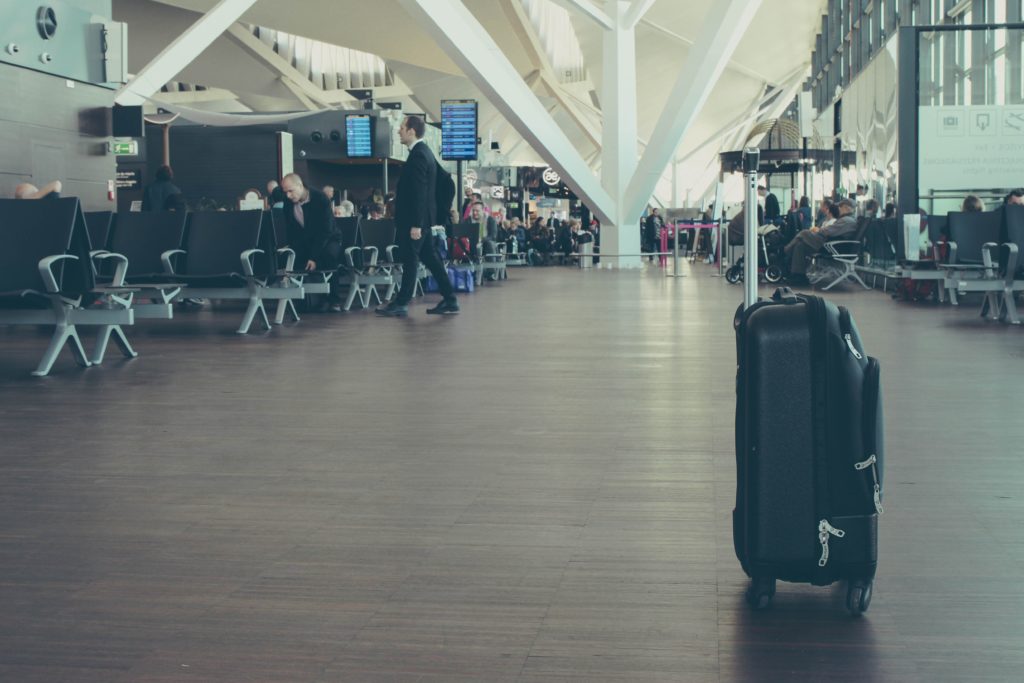 1. RFID Bag Tags will keep track of our luggage from drop-off to arrivals.
"RFID is not a new technology. Hong Kong International Airport and McCarran International Airport in Las Vegas have been using it very successfully for several years," Serfontein said. "The difference in 2017 is that major international airlines start using it across their networks."
"Delta Airlines has already announced a $50 million investment in RFID at 344 stations around the globe to track the 120 million bags it manages," he added. "More airlines will follow."
Delta has now updated its app to send passengers push notifications direct to their smartphones.
2. We'll be getting to the gate (or the lounge) sooner.
The lines at security caused big headaches for U.S. travelers this year, but technology will make those lines more manageable next year.
"Airports today are using sophisticated technology to analyze and predict queues at airports. Things like Bluetooth and Wi-Fi sensors, cameras, and airport and airline systems analysis, all come together with highly sophisticated algorithms to predict queue times at choke points throughout the airport," Serfontein said. "Now you can walk into the airport and know how long it will take to get through the various checkpoints."
This technology also helps airlines and airports plan resources to keep those lines short.
"When the system predicts long security wait times, for example, more security staff can be deployed. Queue analyzing technology is the perfect win-win for passengers," Serfontein said. "And it isn't the future: It is happening now. Orlando International Airport and Phoenix Sky Harbor International Airport are two of the airports that are already successfully using this technology."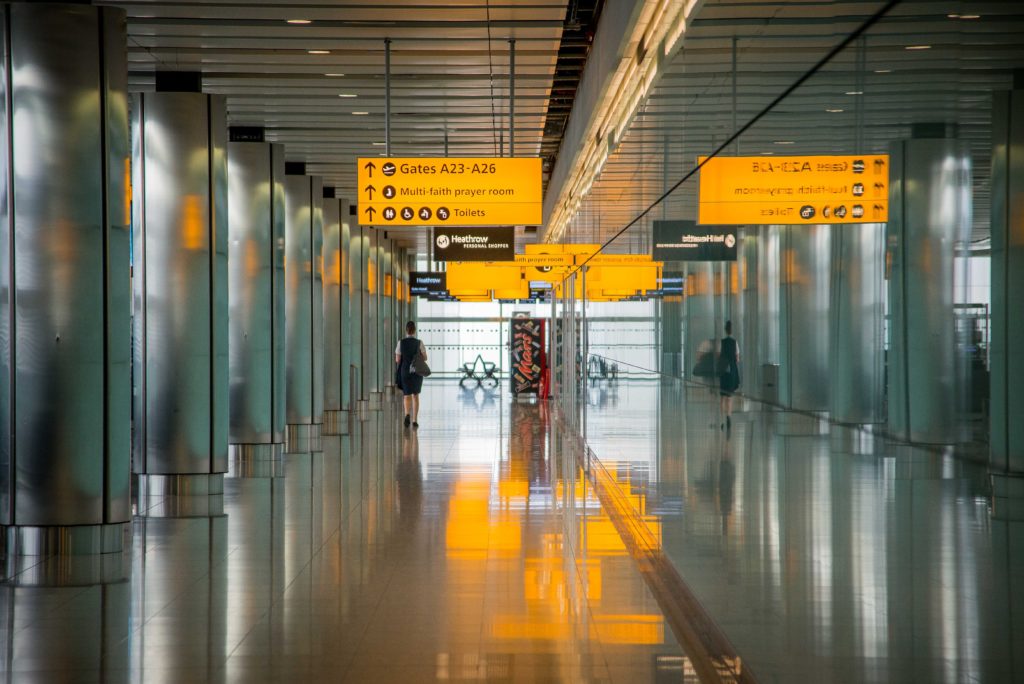 3. Air travel will be more secure, and involve less hassle.
Keeping air travel secure shouldn't mean making travel more frustrating.
"The challenge is how to strike the balance between a smooth passenger journey and excellent security," Serfontein said. "The widespread adoption of ePassports has already reduced the opportunity for identity fraud and now these passports can be used with biometric technology to get passengers through border checkpoints smoothly and securely."
SITA has developed a "Smart Path" system which lets passengers get through the airport and board the aircraft simply with a biometric check.
"The passenger's biometric details are captured through a facial scan at the first touch point in the journey," Serfontein said. "The record is checked against the passenger's travel documents, typically the passport, and a secure single token is created. Then, at each step of the journey—from check-in, to aircraft boarding or border control—passengers gain access simply with a facial scan and without having to show their passport or boarding pass."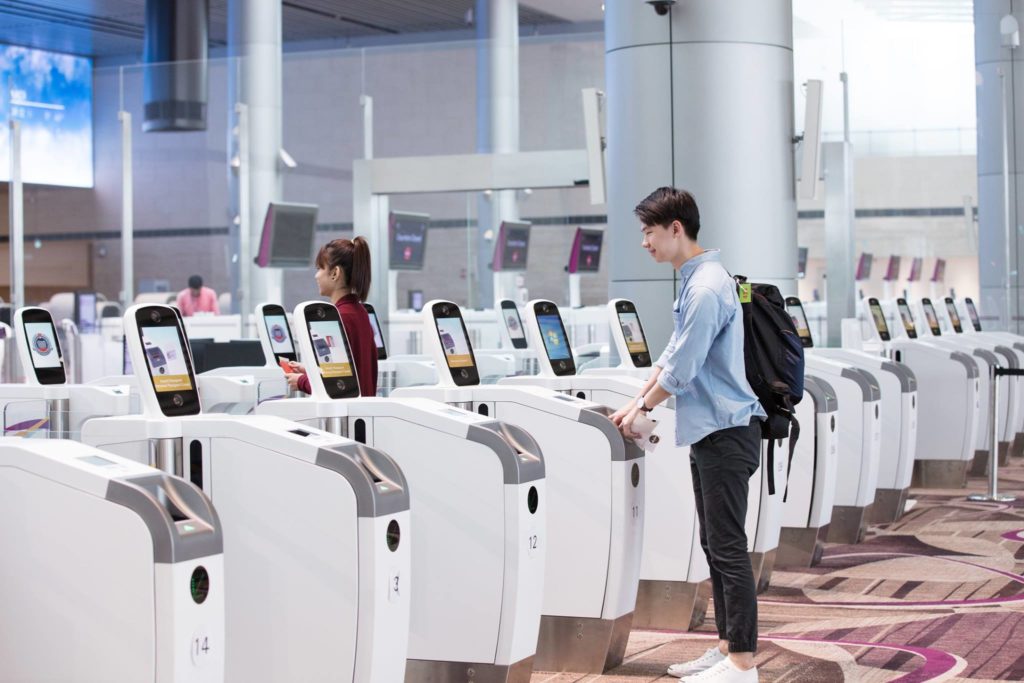 4. Scan and Fly
Airlines and airports have been investing automation so that we can skip the check-in lines and make a bee-line for the shops and restaurants.
"More than 90 percent of airports have kiosks for check-in. Now checking in your bag yourself is becoming more popular too—61 percent of airports have assisted bag drop but more than a quarter let passengers do it all by themselves," Serfontein said. "Doing it yourself is fast and with more airports offering the service less passengers will need to wait for an agent's help. 2017 is set to see the number of self-service bag drop areas really increasing and SITA's research shows that up to 72 percent of airports plan to have it by the end of 2019."
5. Better information-sharing will reduce stress, and help us find the best Cuban sandwich.
Airlines and airports alike are increasingly using technology to send us personalized information about our flights, when we need it most.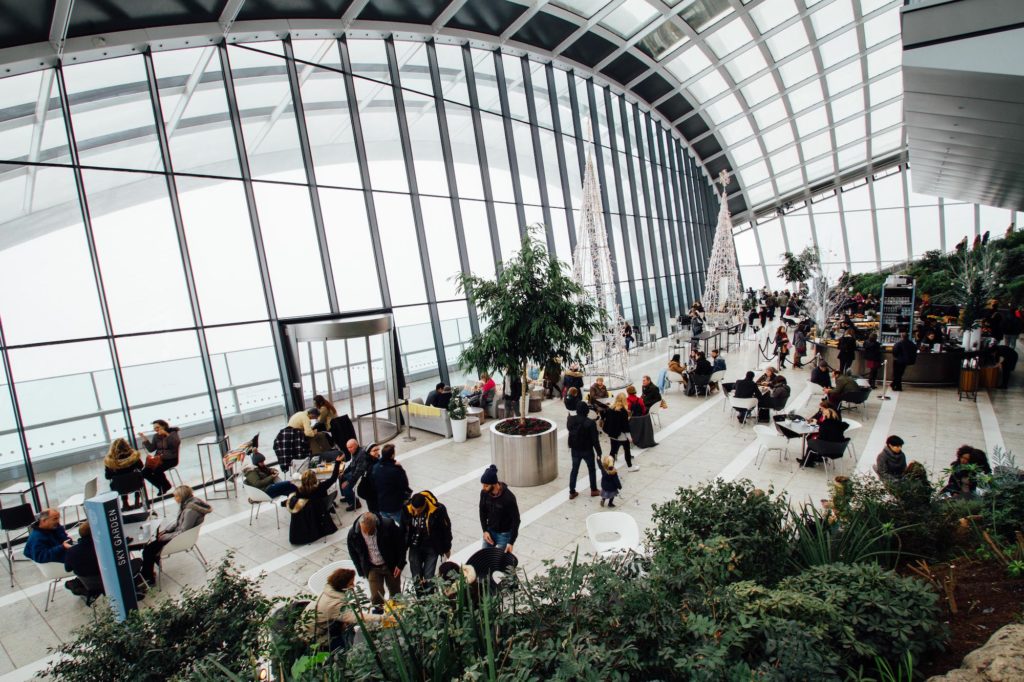 Whether that's done through the airline app, Facebook messenger, or a third-party apps—like App In the Air, TripCase and TripIt—we can now stay up-to-date at all times through our smartphones and smartwatches.
"What passengers want is information, however it must be the right information, at the right time," Serfontein said. "Today airlines and airports can make real-time baggage, queue and flight information available to passengers at their fingertips. SITA makes much of this information available to app developers, who are working on airline and airport apps, for example. When it's combined with beacon technology, it allows airports to give passengers richer and personalized information for their journey, based on where they are in the airport."
Some airports have super-charged their apps to help passengers get around the terminal, figure out the best place to grab a snack or where to find a comfortable neck pillow.
"The Miami International Airport app is a great example. Passengers use it to get information and support that is relevant to their individual journey, as they make their way through the airport," Serfontein said.
"This includes updates on their gate, flight times and baggage collection, as well as nearby food and retail outlets, with suggestions prioritized based on their current location," he added. "They also have the most accurate and up-to-date indoor maps with 'blue-dot' functionality, map rotation, turn-by-turn directions, 'walk times' and a 'near me' feature, allowing passengers to quickly locate virtually anything inside the airport."
With a variety of travel technology companies and independent developers working on new ways to keep us informed and in control, we can expect a smoother journey next year.
Now. About those middle seats.
This feature originally appeared in Travel+Leisure.


---
Our humans need coffee too! Your support is highly appreciated, thank you!