Earthquakes don't kill people (generally), collapsing buildings do – meaning it is cities where the most lives can be saved. Here are their smartest ideas so far.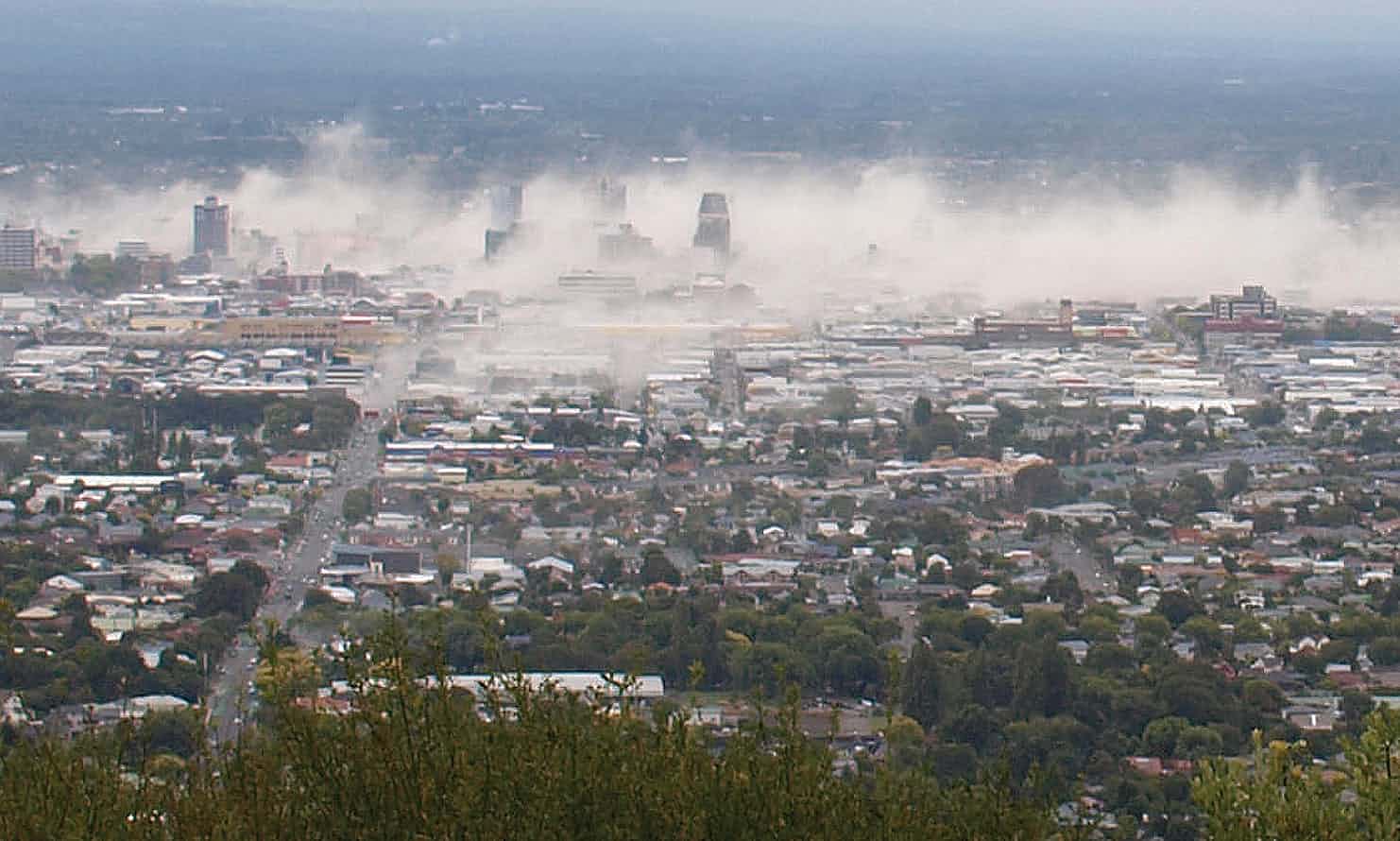 Between 1994 and 2013, nearly half a million people around the world died due to earthquakes, with another 118.3 million affected. A further 250,000 deaths resulted from subsequent tsunamis – chiefly in 2004 in the Indian Ocean – and more than 700 from ash fall.
Earthquakes affect every continent, though certain areas – the Pacific border of South America, the western coast of North America and Mexico, Alaska, south-eastern Europe, New Zealand and much of Asia – are especially prone. Though rarer than floods, they can cause devastating damage and large numbers of casualties very quickly. The Haitian earthquake in January 2010 killed an estimated 230,000 people, injured 300,000 and displaced 1.5 million from their homes. It also caused around $8bn of destruction, and its impacts are still being felt today.
These figures may get worse. According to the Centre for Research on the Epidemiology of Disasters (CRED), more people worldwide are moving into urban areas in highly seismic zones, contributing to the number and size of squats and slums – dense and poorly constructed settlements that are extremely vulnerable in the event of an earthquake.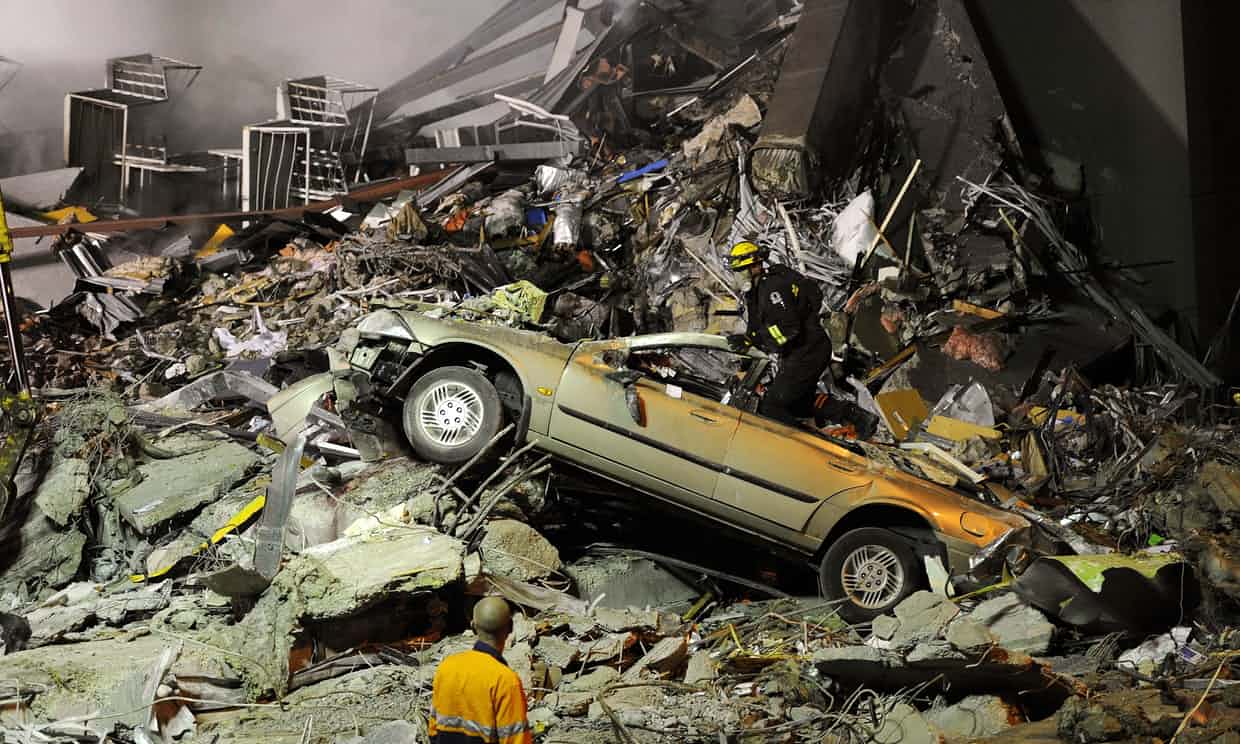 It is collapsing buildings that cause the most casualties, not the earthquake itself – meaning harm-reduction measures can make an impact.
In 2015, the UN general assembly endorsed a 15-year voluntary agreement to reduce the likelihood and impact of disasters around the world. Named after the Japanese city where it was endorsed, the Sendai Framework for Disaster Risk Reduction 2015-2030 aims to lower the human and economic costs of natural catastrophes and improve international cooperation.
Nearly 100 countries have Sendai Framework focal points, with four priorities for action. Priority three – "Investing in disaster risk reduction for resilience" – covers "building better from the start" using proper design and construction, as well as retrofitting and rebuilding existing structures.
The message is clear: how, where and what we build plays a big part in reducing the lives lost in earthquakes. But where to begin?
Not surprisingly, it is the cities most prone to quakes that have been the most innovative.
Christchurch, NZ: retrofitting with steel frames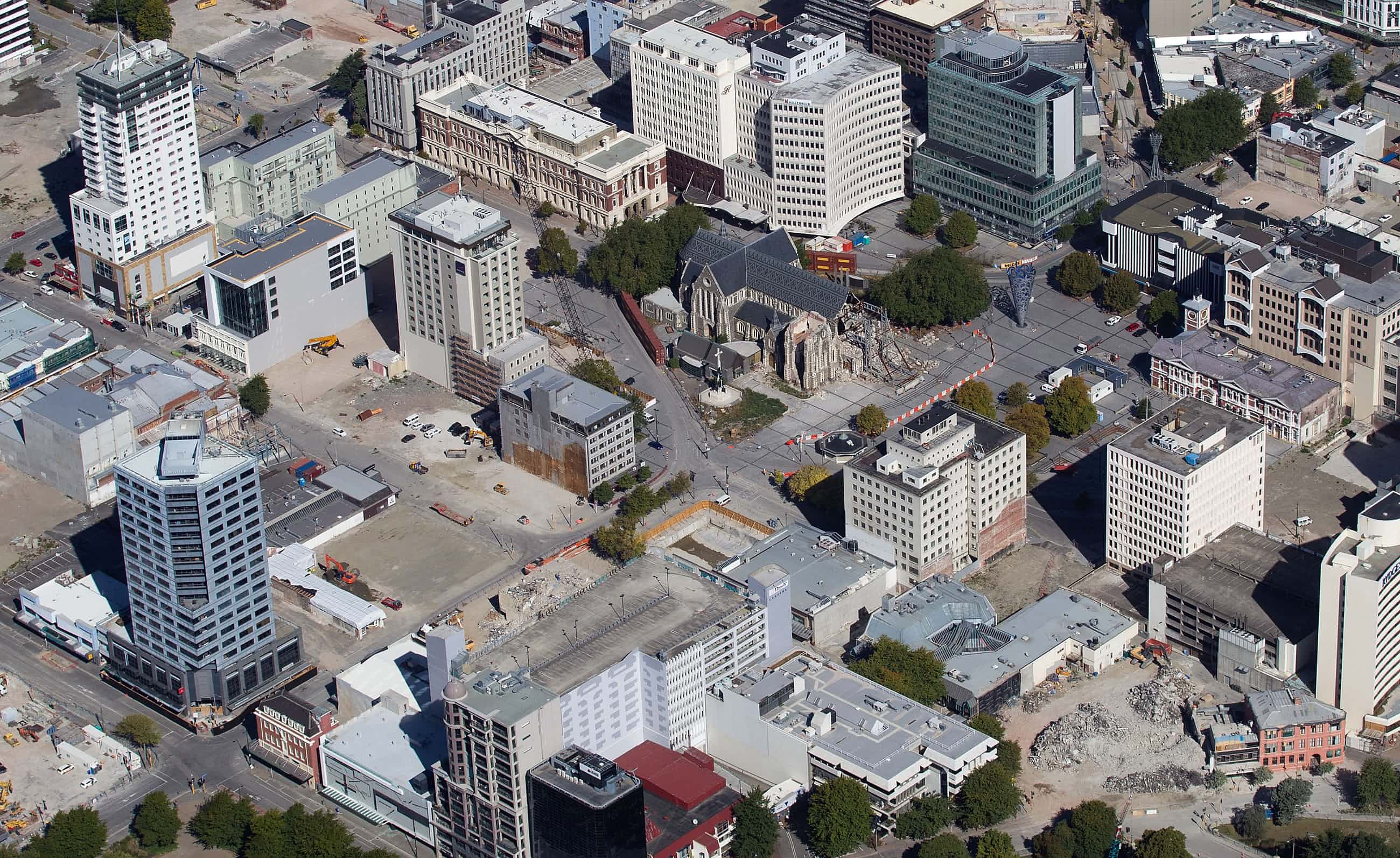 Nearly 31,300 earthquakes have been felt in New Zealand this year alone, and one of the most prone areas is the capital. Wellington sits where two of the Earth's great tectonic plates collide, and on top of one of its most active geological fault lines.
Earthquake preparedness has been a high priority since the devastating Canterbury earthquake in February 2011, which caused 185 deaths and significant damage in the city of Christchurch. The city has since responded aggressively.
"When strengthening a building for earthquakes, the approach is to retain the existing structure to take vertical gravity loads, and add structure or reinforce existing structure to take the lateral – sideways – loads from earthquakes," says Dr Geoff Thomas from Victoria University of Wellington.
A popular means of reinforcing a building is to add a steel structure. The most common type is the eccentrically braced steel frame. EBFs, as they're known in the industry, are stiff themselves, and so suit stiff concrete or unreinforced masonry walls. Often they're added to the exterior of a building, as it is cheaper and easier than adding to the interior – although this does alter the structure's appearance.
The effectiveness of EBFs were tested in the series of earthquakes that shook Christchurch in 2010-11, and it was found by researchers to be "generally better than expected". From the nearly 1,600 buildings in the inner-city that had to be demolished, it was clear that steel structures outperformed concrete ones. The 23-storey Pacific Tower, the tallest building in the city, survived the earthquakes with only one steel link failing.
Another advantage of fitting steel frames is the ease with which they can be examined after a quake: you don't need to remove walls to assess any damage.
When structural steel is often left exposed as a focal point, it could even be factored into buildings' designs. In an article in Modern Steel Construction in 2014, architect Terri Meyer Boake called on her colleagues to embrace the opportunity to modify structural steel to help improve earthquake resilience – both in new-builds and when retrofitting existing buildings.
"Architectural design sensibilities change with time, and systems that were once considered unacceptable in time come to be considered as acceptable and even preferred," she wrote. "This holds promise for seismic reinforcing systems."
Nomi, Japan: the 'veil' of fibre rods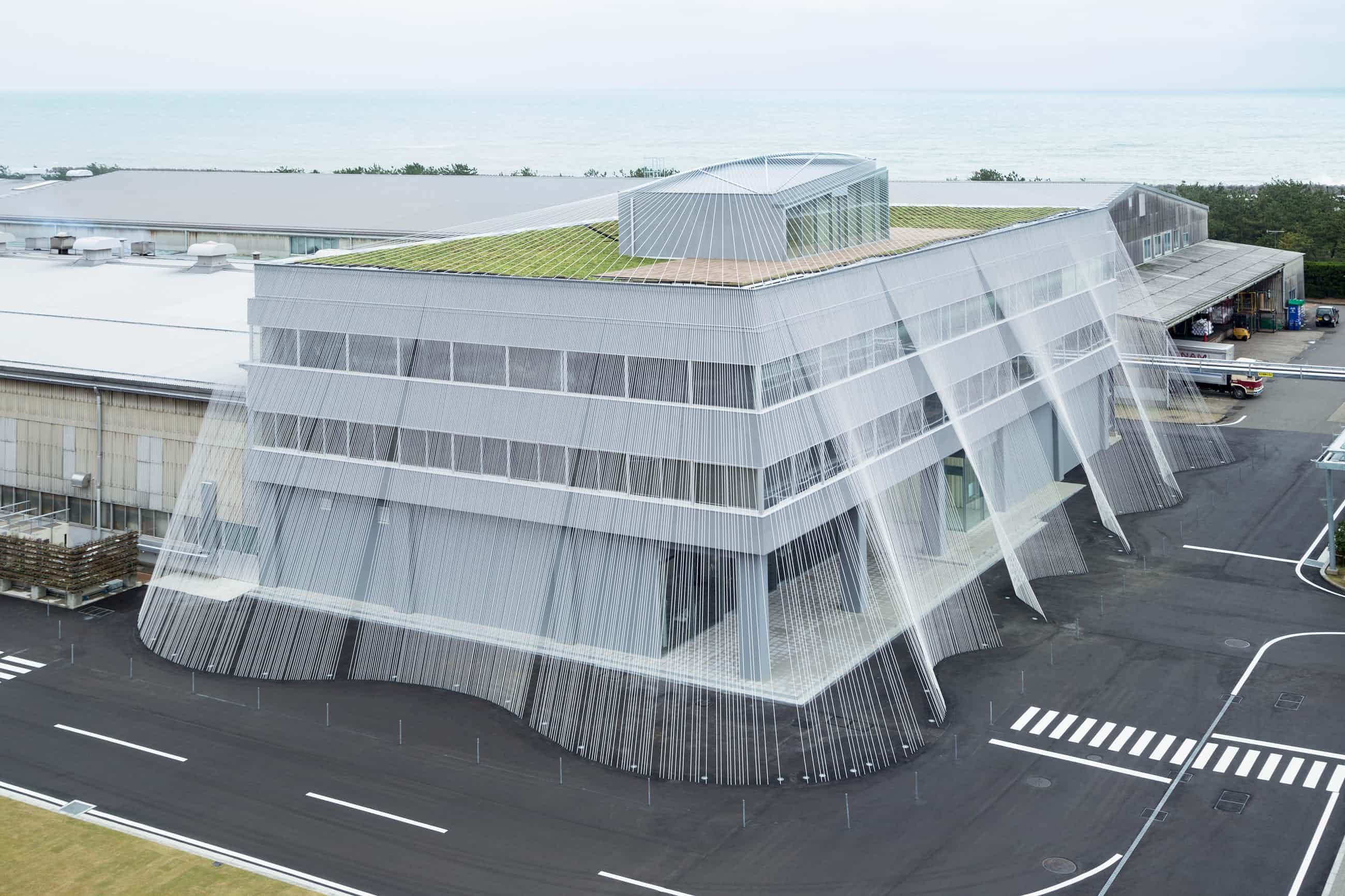 In the 20 years up to 2013, Japan reported the world's second biggest economic losses from natural disasters – nearly $500bn. The majority was due to earthquakes.
One building on Honshu, Japan's biggest island, has been shrouded in a new kind of material in an attempt to help it withstand future tremors.
The building, known as Fa-bo, is owned by Japanese textile company Komatsu Seiren. It's made of reinforced concrete and has been retrofitted with Cabkoma strand rods, developed by the company. These rods are 9mm wide, a composite of thermoplastic and carbon fibre, and five times lighter than metal of the same strength.
In a design by architect Kengo Kuma, Cabkoma rods were attached from the roof of the building to the ground, wrapping it in a light curtain. The rods are also used in partition walls inside. The idea is to help the building move during a quake. It has been reported that the same fibres will be attached to an old building next to the Zenkō-ji temple, a 7th-century Buddhist temple in Nagano.
Bogotá, Colombia: give homeowners the tools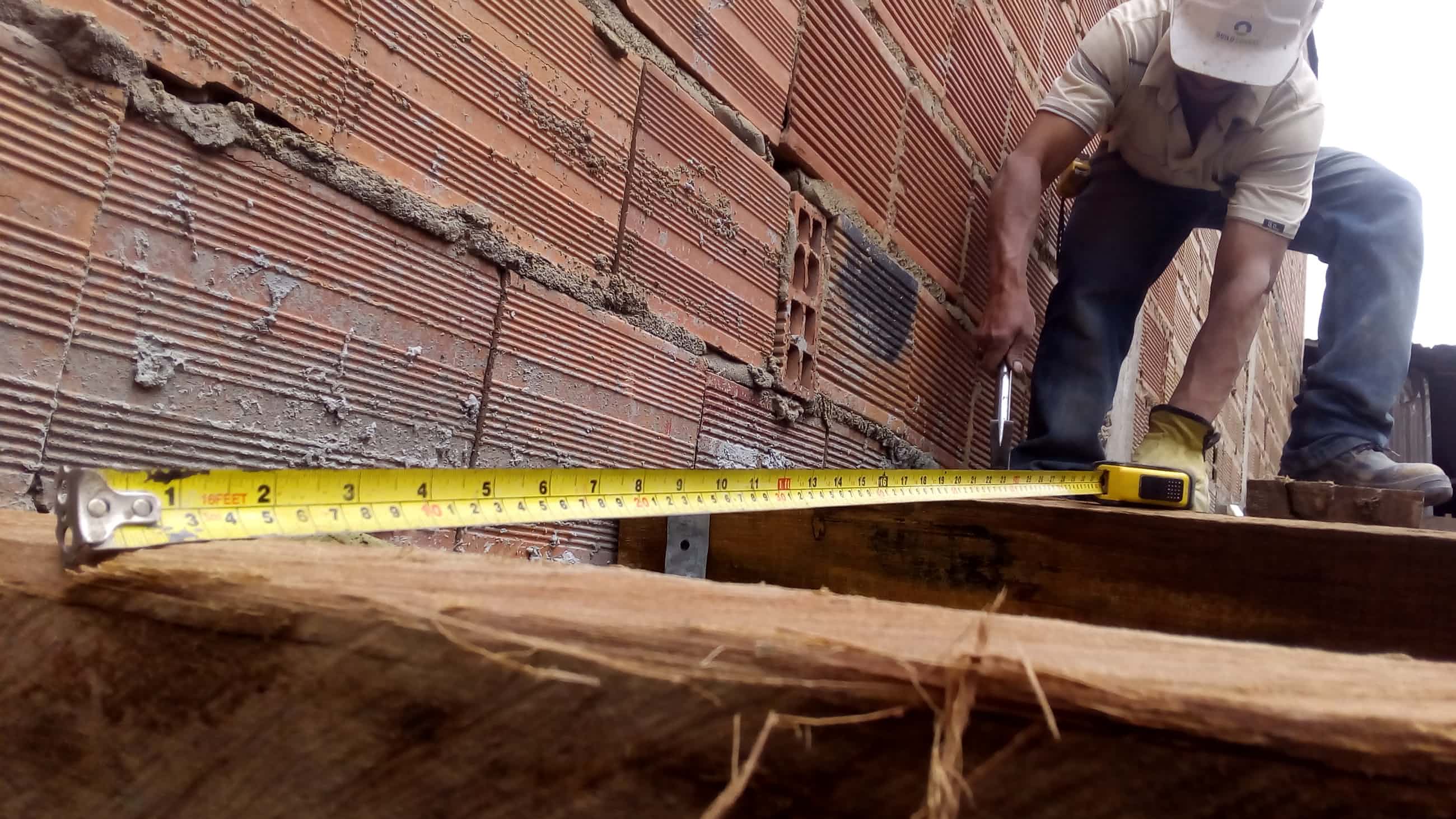 As cities become more crowded, slums and squats grow, spreading on to surrounding slopes and embankments. These areas are particularly prone to damage from landslides after quakes. CRED reported that the 944 deaths from an earthquake in El Salvador in January 2001 were the result of a large landslide.
In Colombia, some 40-60% of homes have been built without following proper design and legal standards – up to 900,000 dwellings in Bogotá alone.
Although this puts millions at risk of harm if an earthquake hits, seismic resilience is not always top of the priority list. "Many other recurrent and pressing needs tend to put seismic vulnerability on the back burner for governments and homeowners," says Juan Caballero of Build Change, a non-profit social enterprise that aims to save lives in hurricanes and earthquakes. "An earthquake is a very intangible risk until it happens," he says.
Build Change launched its Latin American programme in 2012, working with municipal governments to retrofit vulnerable housing in Bogotá and Medellín. With partners and local professionals, it developed a manual that helps people evaluate and retrofit low-rise vulnerable houses, to improve their ability to withstand earthquakes. The pilot programme involves 50 houses in each city, eventually scaling up to 500 per year.
They work to overcome the issues with vulnerable housing, which often uses unsuitable masonry that's poorly reinforced and used over multiple storeys.
The organisation gives decision-making power to the homeowners, and the improvements they suggest use existing, familiar techniques. Sometimes, they can be things like adding a good-quality plaster and horizontal supports called ring beams to the top of walls to boost their seismic performance. Other options include adding columns, adding transverse walls or reducing openings within existing walls. "We try to present at least a couple of options to the homeowner, so that they can decide," says Caballero.
Quito, Ecuador: the low-tech strength of bamboo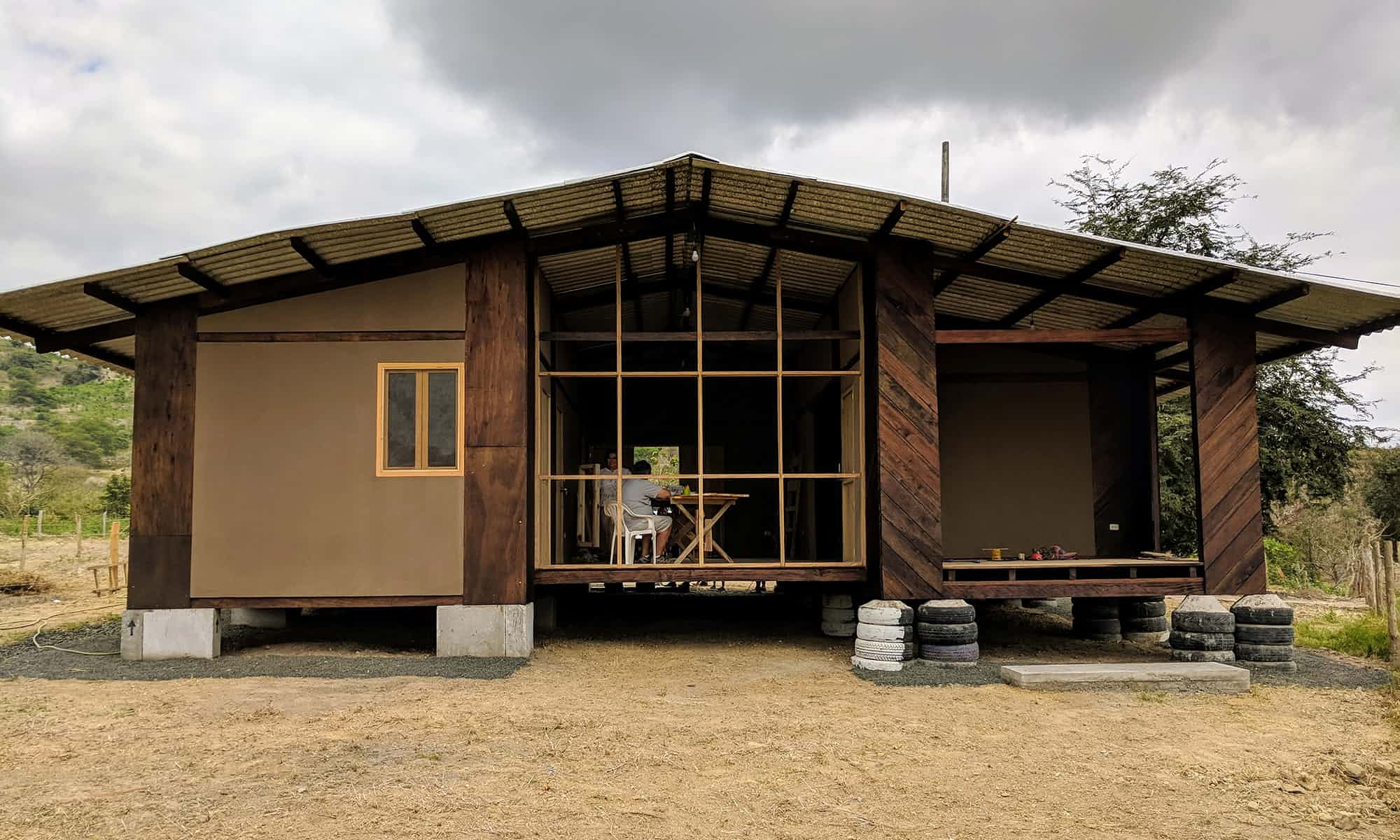 Bamboo has been used as a cheap, sustainable building material for centuries, including in Asia and Central and South America. Strong, light and flexible, bamboo is can help improve the earthquake resistance of all kinds of structures.
In April 2016, an earthquake claimed hundreds of lives and 35,000 homes on the northern coast of Ecuador. Architects Al Borde say that a school they built using bamboo in 2009, Nueva Esperanza, responded well to the quake.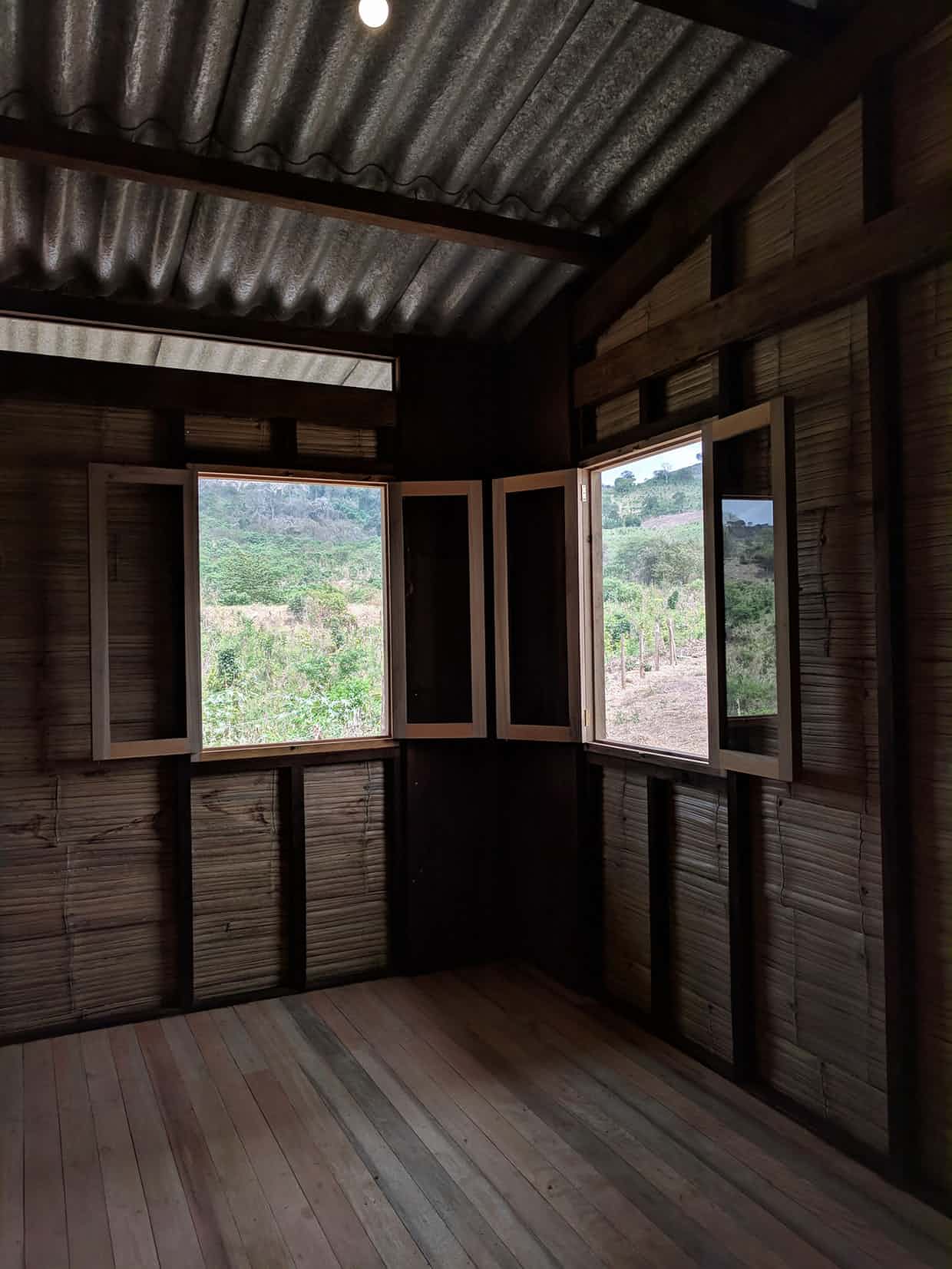 The architects have also found an interesting way to reuse materials from Habitat III, the UN conference on housing and sustainable urban development, which took place in Quito in October last year. One of the structures from the exhibition is now being used to develop housing prototypes for rural Ecuador, which would, according to the architects, "allow a cheaper and faster construction with a smaller carbon footprint". It uses wood from the display, as well as recycled Tetrapak panels, bamboo and light concrete foundations.
Bamboo has also been used to rebuild schools in the Philippines, following an earthquake and typhoon in 2013.
Reno, Nevada: 'shape memory' bridges that bend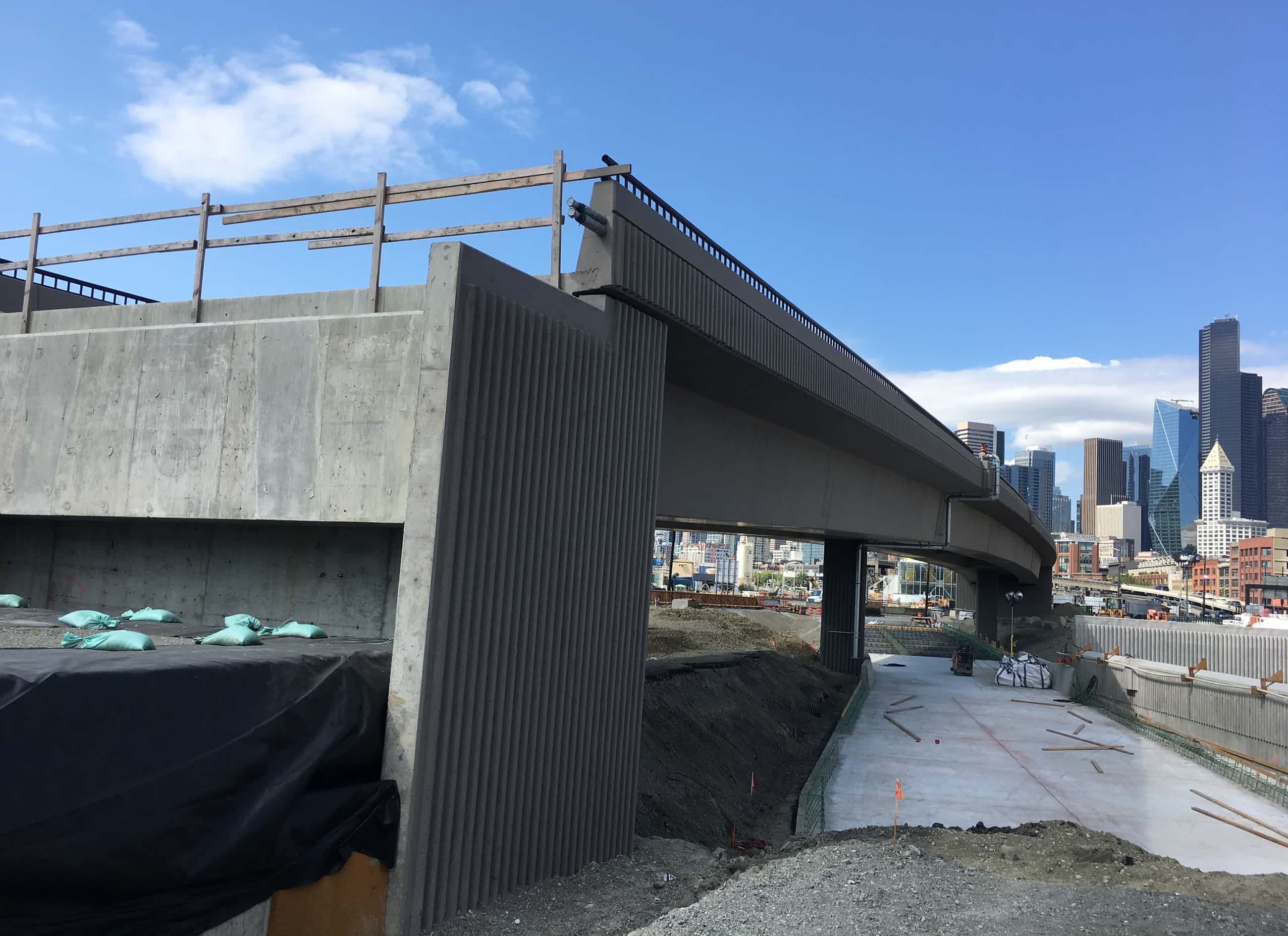 Professor Saiid Saiidi at the University of Nevada, Reno, has worked in earthquake engineering for over 35 years. Much of his work focuses on bridges.
These essential pieces of infrastructure can be built faster when parts are prefabricated – but can bridges manufactured in this way resist earthquakes as effectively as conventional ones? To find out, Professor Saiidi's team has been developing earthquake-resistant bridge connections for premade elements. They've been testing three 22-metre-long bridge models in the lab on shake tables, which simulate an earthquake of approximately 7.5-8 magnitude.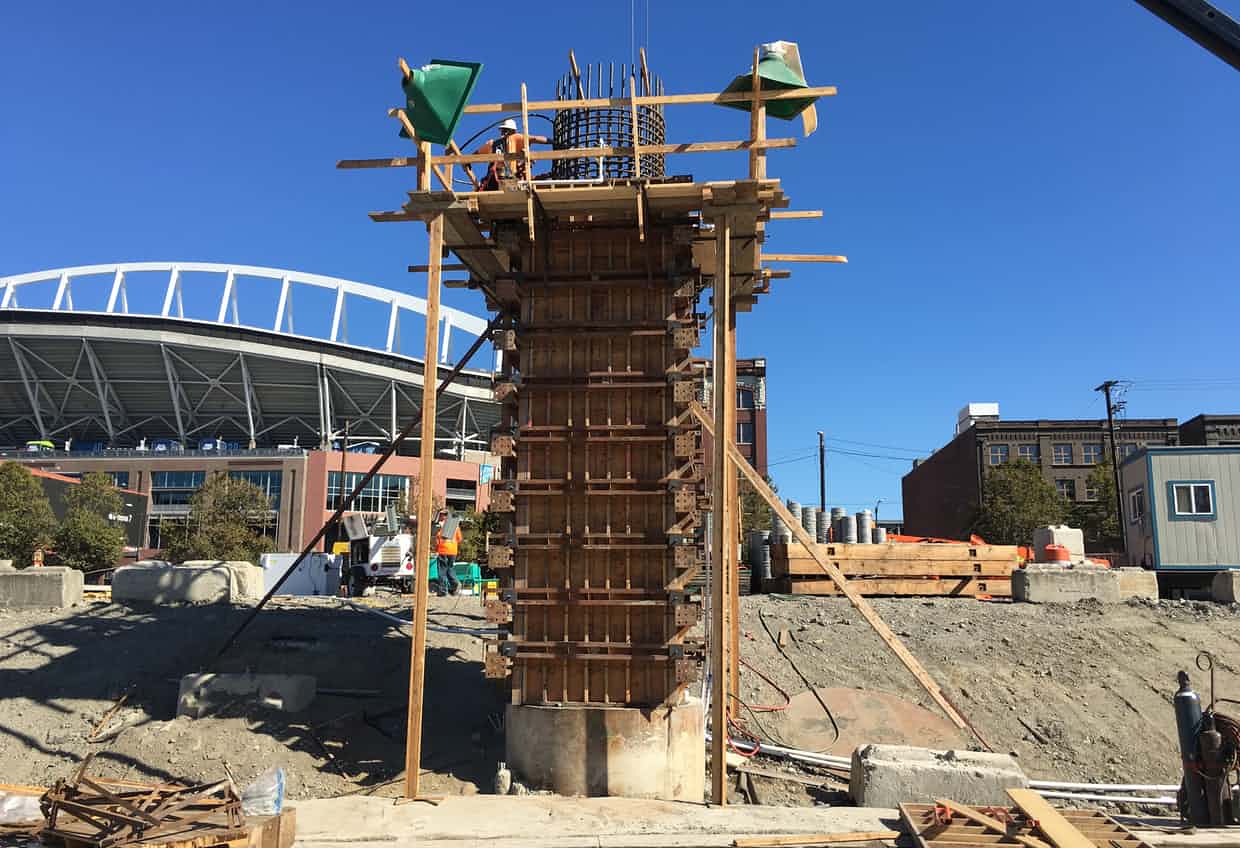 Another area of research is bridge columns that use metal alloys with "shape memory". These super-elastic alloys, made of nickel and titanium, or copper, aluminium and manganese, dissipate the energy of an earthquake without making the bridge bend permanently. The team is investigating the feasibility of building bars of these alloys into bridge columns.
Istanbul, Turkey: 'seismic isolation' for airports and hospitals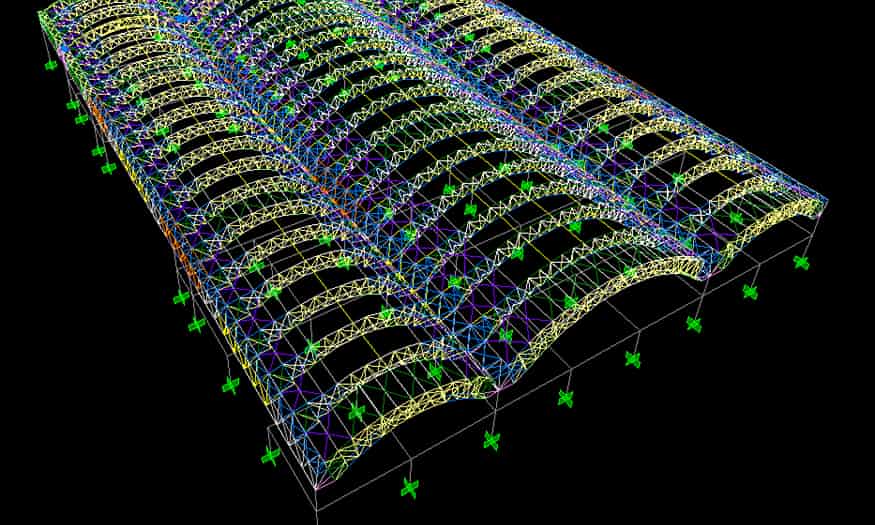 Istanbul is no stranger to earthquakes. So when a second international airport was approved, seismic resistance was high up the list of priorities.
Sabiha Gökçen International airport uses "base isolation" to minimise the effect of earthquakes. Base isolation is when a structure is built on pads or bearings, which isolate the building from the surrounding earth – meaning it moves less during an earthquake, so sustains less damage.
The airport's engineering design, by Arup, incorporates 300 isolators. They reduce the lateral load of an earthquake by 80% and means the airport could theoretically withstand a quake of 7.5-8 on the Richter scale. The airport is one of the largest seismically isolated structures in the world.
Seismic isolation is even more vital when applied to hospitals. The World Health Organization has published guidance about hospital construction to ensure they survive earthquakes as well as possible, and seismic isolation has also been incorporated into new hospitals worldwide. Earthquakes have killed 20,000 people in the past 18 years in Turkey, and Victor Zayas, an engineer and founder of the California-based Earthquake Protection Systems, says half of these live could have been saved if hospitals had remained functional.
---
This article originally appeared in The Guardian.
---
For enquiries, product placements, sponsorships, and collaborations, connect with us at

[email protected]

. We'd love to hear from you!
---
Our humans need coffee too! Your support is highly appreciated, thank you!