When most people imagine their perfect holiday, they dreamt about the beauty of European castles or Caribbean destinations which can help them soak up the sun. In other words, most will first consider going outside the United States. However, if you are done exploring the world and want to burn rubber on national roads while listening to country music, we'll help you brainstorm the perfect American road trip.
Before going all out, it might be worth putting your ideas on paper. If that's too dull or plain for you, why not try something unique, like a whiteboard wall from Whiteboard Paint Reviews? This out-of-the-box method can help you draw maps, plan schedules and timetables, and give you space to fully express your thoughts.
1. Understand your trip's purpose
The first question you need to answer is "why exactly am I taking this trip?" Whether it has to do with your sense of adventure, the desire to explore your country, or the idea of taking your time while traveling, it will make you understand how much planning is required.
For example, if your goal is to use four days for your trip, you can plan accordingly –not needing nearly as much gas or money to get going. However, if you'd like to drive from New York to Texas and see as many attractions as physically possible, it's time to do some research.
2. Get information and ideas from multiple sources
Although Trip Advisor and other such websites are incredible sources of information, a perfectly planned road trip will require much more effort. Simply put, the more time and interest you dedicate to your trip, the more likely it is you will actually do what you're planning to achieve.
Why not start by posting queries on websites such as RoadTrip Forum? Many people who have been through your situation will be happy to supply you with great suggestions and tips that will save your money and time. The website is also excellent for finding attractions, routes, and maps –but remember, always research more than one site.
3. What is your travel style?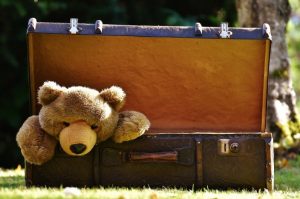 While some people are content with using supermarkets and cheap motels, others are put off by the idea of not having a comfortable bed and a hotel reservation. Brainstorming your perfect American trip is much more than picking your destinations. Instead, it's all about what perfect means to you!
This applies to questions like "do you like to have a detailed route plotted out in advance, or do you enjoy the serendipity of letting the road decide where you're going?" Of course, you must also consider your traveling companies and their comfort. This often overlooked factor can either make or break the entire trip.
For example, a Northern route takes road trippers through more extensive and more prominent cities like Chicago and over the Rocky Mountains. An Eastern course will take you to Mount Rushmore, the Cascade Range, or even the Columbia River Gorge in Oregon. There are many routes to explore, but before getting too excited, consider the weather! Winter seasons can also pose the problem of closed attractions (i.e., national parks like Glacier).
4. Budget Considerations
Brainstorming also means determining certain costs like gas, meals, accommodation, souvenirs, drinks, and others. Of course, you might be choosing to travel on a tighter budget, and there is nothing wrong with this. However, you will need to ensure that you plan ahead of time.
Food
You can reduce food costs by cleverly packing lunches and staying in motels (some even offer complimentary breakfasts). Alternatively, you may ask to see a menu before choosing a restaurant, or look online and ensure you're happy with prices.
Gas
When talking about gas costs, you can opt for smartphone apps like DexKnows or GasBuddy for determining the best prices around you. In fact, some websites can calculate an estimate of your overall costs by you inputting your road trip plans.
Accommodation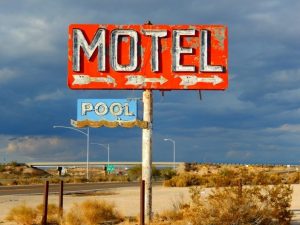 You may have a favorite hotel or brand that you typically opt for. If that's the case, you should be smart and sign up for that brand's loyalty programs –benefiting from amazing discounts, or accruing points for future trips.
You can also get bonuses from third parties, and discount coupons from magazines. Plus, if you find yourself in a bit of a pickle and with no hotel reservation, Hotel Tonight is an excellent tool for finding budget-friendly deals for last-minute hotel rooms.
Alternatively, camp. This money-saving option is the way forward is an American cross-country road trip. There are numerous free campgrounds in national parks and forests, and that will significantly reduce costs.
Other Details
If you're saving on absolutely everything, use tools such as Waze for finding alternate routes to toll roads. This useful crowdsourced app will also direct you away from traffic jams, accidents, and road hazards.
---
For enquiries, product placements, sponsorships, and collaborations, connect with us at

[email protected]

. We'd love to hear from you!
---
Our humans need coffee too! Your support is highly appreciated, thank you!