The State of Illinois and its local governments are happily cashing in millions from video gambling, but it appears that beneath it all, cities such as Elgin and Aurora are experiencing a steep decline in revenue, and it's partly attributed to the rise of these addictive games.
State reports have shown that all across the area of Chicago, gaming tax revenue has neither decreased nor increased since the idea of legal video gambling was introduced. Predominantly in cities that allow both host casinos like Aurora's Hollywood Casino and video gambling sites like Zamsino, the situation is even worse. For instance, Aurora, Joliet, and Elgin haven't even come close to making up for the millions of dollars spent on tax revenues from casinos.
In certain communities, such as the one in Aurora, the local government has attempted to balance the decades-old casinos with the growth of video gambling, limiting the number of machines allowed in the community or even charging premium fees. By contrast, Aldermen seems to protect the casino, which has, reportedly, brought in significant funds which were later allocated for construction projects.
The Possible Reasons
There are some who have stated that the drops in casino tax revenue could also be attributed to the state ban which prohibits indoor smoking. Although it was passed all the way back in 2008, residents are still feeling the effects, and the same can be said about the struggling economy which has never fully recovered.
According to a 2017 report conducted by the Commission on Government Forecasting and Accountability, the opening of the massive Rivers casino in Des Plaines back in 2011 might also have driven business elsewhere, to nearby casinos which had more to offer.
But, there is also another explanation which we can't ignore: video gambling. Last year, the state got more than $393 million in tax money from casinos, compared to $476 million in 2012, according to the Illinois Gaming Board.
In this context, Elgin's Grand Victoria Casino, Aurora's Hollywood Casino, and Joliet's two casinos brought in $1 million less in tax money than they did in 2012. To compensate for this situation, we have video gambling, which in 2017 made up for the drop in tax revenue, giving back to the community approximately $326 million.
Where Is The Money Going?
While there is still a significant amount coming in, it appears that the money isn't invested in the same areas as casino money would traditionally be. While current casino tax revenue is used to fund the state's education assistance programs, video gambling funds are going straight to the state's capital projects fund.
In the Chicago area, video gambling is mostly banned in suburban communities, and while video gambling has offered some opportunities to bring in money to the city, it is simply not enough. But, reports have suggested that new money is being brought in downstate, in an area where there weren't as many nearby gambling options before.
In the city of Aurora, the city council has moved towards changing video gambling rules and regulations. The attempt has been called a unanimous decision to protect the city's downtown casino, but the effects have not yet been seen.
The Grand Victoria Casino
When discussing gambling, it's essential to note that current regulations require companies featuring video gambling machines to be spaced out from other casinos, thus limiting individuals businesses and their number citywide. The only exception is granted to restaurants, which are allowed to install the machines thanks to new regulations, primarily because the majority of their income comes from, well, food.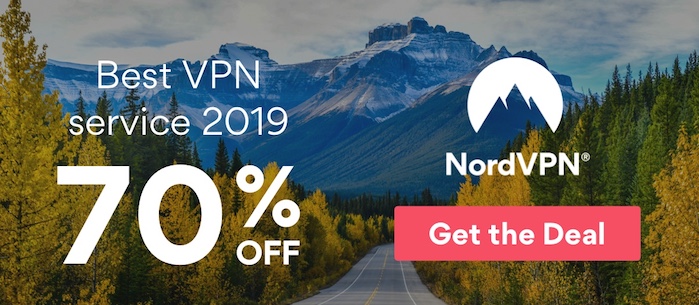 The 6th Ward Alderman, Michael Saville, believes in the power of casinos and video gambling, and stated the following:
 "I think we all agree the casino has been a boon to the community regarding revenues, which has helped with many capital projects."
And, he's not alone. Aurora City Clerk Wendy McCambridge stated that the spacing requirement put in place is meant to ensure that the city will benefit from new money being brought in but that it's too early to tell if their decision was successful or not.
Another alderman has stated similar things, in that video gambling could help the city in many ways, drawing money away from other towns. And some cities are experiencing the effects. For example, Elgin's Assistant City Manager, Laura Valdez-Wilson, stated that the 2018 budget was a godsend when things weren't looking up for the community.
But, the city has also faced certain problems which we don't often hear about. For example, non-profit organizations were affected because of the decline in casino money, and this year, the city also experienced a dip in non-riverboat funds to cover other projects. The only way to keep up is to either cut some services or raise taxes or fees, which won't make taxpayers happy either way.
Thus, the creation of more video gambling options could see the growth of the casino business. The move, which is a bold one, could eventually encourage the community, particularly young people, to return to their once-beloved casinos.
But, we can't deny that some cities and areas are altogether rethinking the values of casinos for their community. For instance, in Waukegan, where the city purchased land about 15 years ago with the thought of placing a casino on it, Sam Cunningham, the current Mayor, declared that he is willing to put the project on hold. A decision could be made within six months up to a year to whether adding a casino is the right choice; otherwise moving to the unknown "plan B."
All in all, despite the possibility that a casino could raise money for cities across the State of Illinois, gambling has indeed changed over the past years, and opinions regarding it are quite divided. To sum up his stance, Cunningham stated that:
 "Video gaming has put a whole new twist on reality versus, from a dollar standpoint, what we would have gotten and what we are going to get," which is what we are currently facing.