Each year billions of dollars flow through the Las Vegas Strip, with the casino industry doing everything in its power to get players to keep on spending as much money as possible while trying to stay compliant to new gambling regulations. While most people merely enjoy the feeling of gambling and potentially winning large sums of money, the fact of the matter is that casinos have a solid business plan that incorporates not only the slots and blackjack part, but also the restaurants, hotel rooms, drinks, and other possible luxuries available during your stay.
In other words, it's time to look at casinos in Las Vegas in a different way. For instance, according to a study conducted in 16 European countries and published by Harvard Business Review, Americans are the least likely to understand the paycheck differences between themselves and the top CEOs in the country. While most would describe the monetary divergence as about 30 times higher, research reveals the differences is about 350 times greater than expected.
Going back to the famous Las Vegas Strip and the people behind these institutions, the question remains: how much do these CEOs make, particularly those hidden from plain sight? Of course, this is a hard question to answer, as there are multiple skills and factors to also take into consideration.
For example, casinos CEOs need gaming knowledge, in addition to sales skills and techniques on how to reel customers in. Plus, there are also additional things to take notice of, including location, size of operation, casino upkeep, and other responsibilities. Overall, general managers can earn between 6 low figures to 6 high figures, all depending on the size of the operation.
The Actual Numbers
According to reports from Equilar, the chief officers of Nevada's six largest casinos managed to collect over $110 million during the past year. Of course, other smaller gifts also add up to the compensation received by these big boss names, a sort of incentives that possibly adds to more than what the average American makes per year.
For instance, Steve Wynn, known as the former chairman and CEO of Wynn Resorts Ltd. was at the top of the list, having made more than $34.5 million in cash and stock. Second, we have CEO Sheldon Adelson of the Las Vegas Sands Corp., who cashed in approximately $26 million in one year. Third on the list is Mark Frissora, the CEO of Caesars Entertainment Corp., who was not far behind with his $23.9 million. Fourth, but by no means less of a millionaire than the others, we can find Jim Murren of MGM Resorts, who collected around $14.6 million in just one year, and among the only ones to experience a drop in compensation from his earning in 2016.
Despite this apparent drop, Murren did win the battle against his competition, making the list and beating the median pay package for CEOs, which accounts for $11.7 million, as reported by Equilar. In other words, in spite of minor step backs, the casino industry and its CEOs are actively holding the fort and keeping things stable. Not only has the revenue grown in Macau, but at home as well, which has helped companies achieve earning targets that have helped executives with winning bonuses (i.e., that often come in the form of stock and shares).
Overall, Macau's growth and revenue have seen a steady increase of approximately 19% since last year's 33 billion dollars. Closer to the famous Las Vegas Strip, income has also slowly but still risen by a modest 1%.
But, what our list doesn't account for is the presence and increasing demand for online casinos. The concept of decentralized gambling has flooded the market as well, and there is much more to it than meets the eye. For instance, sites such as casinowhizz have introduced the opportunity of provably fair gambling, which in turn, has attracted an army of enthusiasts looking for an honest and unique gambling opportunity. And we don't expect that to stop any time soon, as online casinos are gently seeping into the hearts of players worldwide.
The Curious Case of Wynn Resorts
No conversation about earning can be complete without mentioning Wynn Resorts, mainly since its top three execs, Matt Maddox, Wynn Maddox, and Kim Sinatra, managed to earn a combined $72.6 million last year. Overall, this whopping sum is around double the total for the top three executives of any other gaming company.
In this context, we should stop and take a look at Kim Sinatra, considered one of the most powerful women in the industry, who brought home around $13.2 million –approximately five times what the average American would manage to earn in a similar position. In fact, her paycheck managed to account for more than Penn Nation Gaming CEO Tim Wilmott, who also happens to oversee the second-largest U.S-based casino on the market.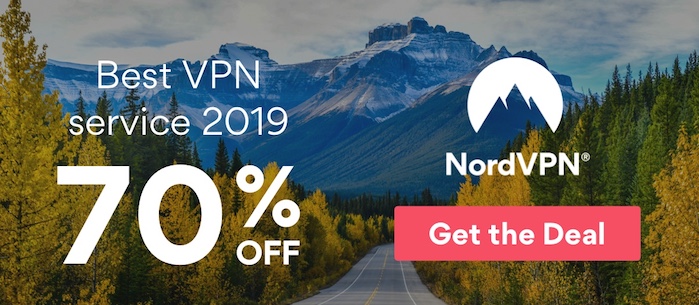 What is interesting is that the success and fortunes of these Las Vegas CEOs has not gone unnoticed by its workers, particularly those who hadn't before realized the growing differences between salaries. That being said, nowadays Culinary Local 226 and Bartenders Local 165 are jointly seeking a pay raise, at the same time in the process of negotiating a five-year contract with other casino operators, including Boyd, Caesars, and MGM.
And there's a good reason for it. It seems that workers are taking matters into their own hands, and won't settle for being left behind while companies and their CEOs cash in profits. In fact, this was more or less a statement given by Geoconda Argüello-Kline, the secretary-treasurer for the Culinary union. The gap between workers and CEOs is becoming increasingly greater, and with some public records showing the massive amounts won by executives each year, it's hard to ignore the numbers:
Hock Tan, CEO of Broadcom — $103.2M
Leslie Moonves, CEO of CBS — $68.4M
Nicholas Howley, CEO of TransDigm — $61M
Jeffrey Bewkes, the CEO of Time Warner — $49M
Stephen Kaufer, CEO of TripAdvisor — $43.2M