The overnight inferno likely claimed fossils, cultural artifacts, and more irreplaceable collections amassed over 200 years.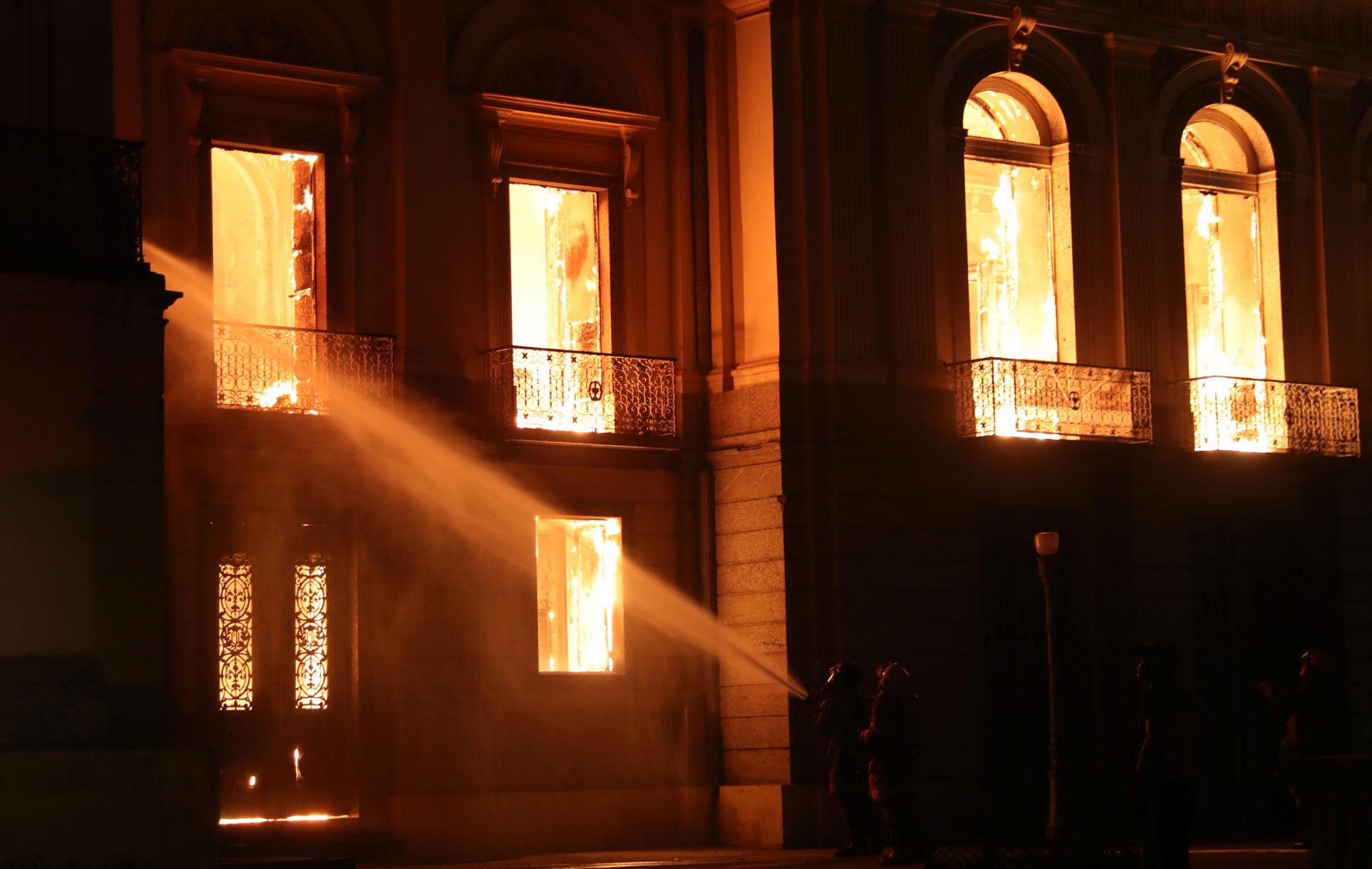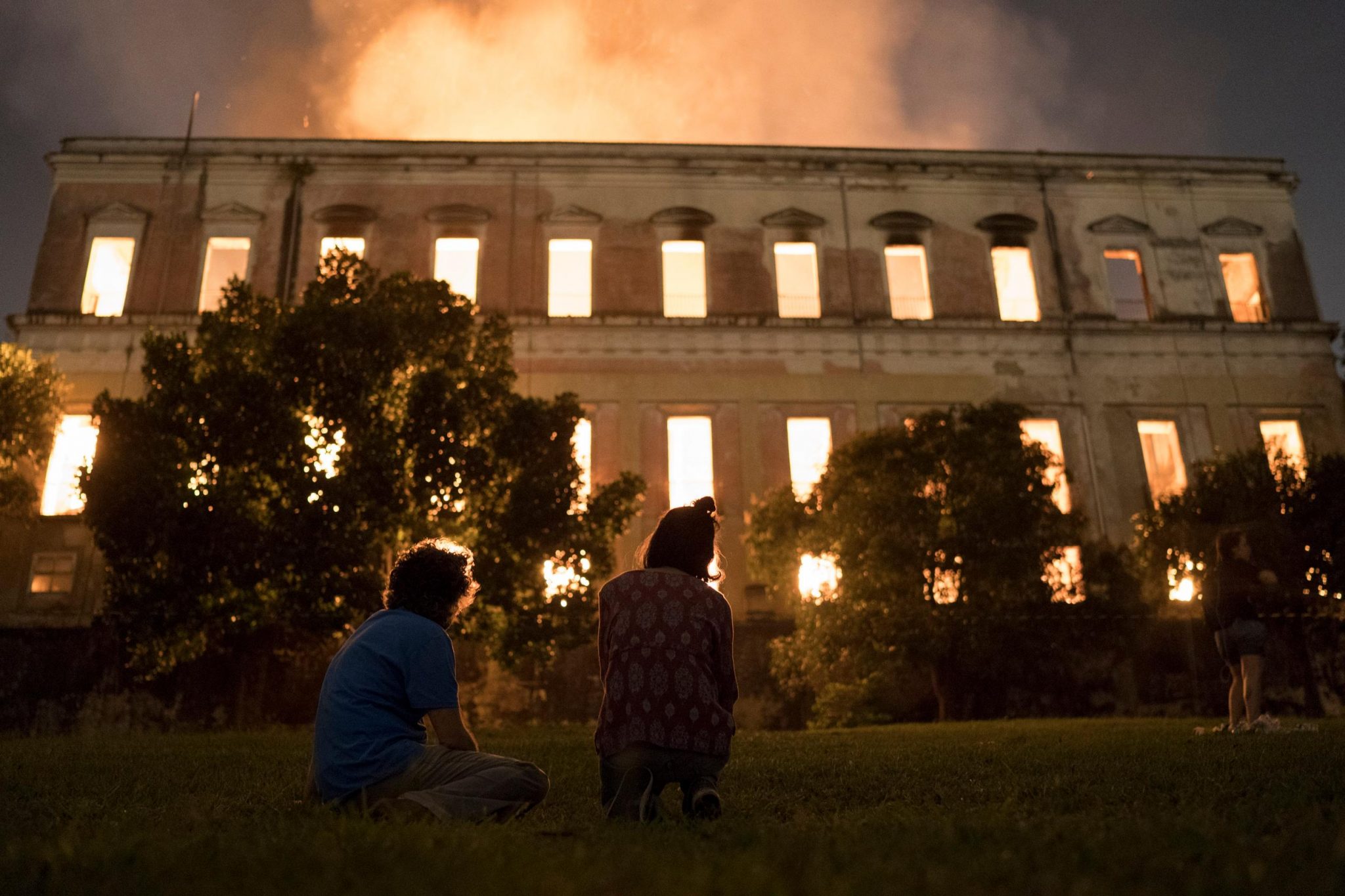 Major pieces of Brazil's scientific and cultural heritage went up in smoke on Sunday night, September 2, 2018, as a devastating fire ripped through much of Rio de Janeiro's Museu Nacional, or National Museum. Founded in 1818, the museum is Brazil's oldest scientific institution and one of the largest and most renowned museums in Latin America, amassing a collection of some 20 million scientifically and culturally invaluable artifacts.
The Museu Nacional's holdings include Luzia, an 11,500-year-old skull considered one of South America's oldest human fossils, as well as the bones of uniquely Brazilian creatures such as the long-necked dinosaur Maxakalisaurus. Because of the auction tastes of Brazil's 19th-century emperors, the Museu Nacional also ended up with Latin America's oldest collection of Egyptian mummies and artifacts.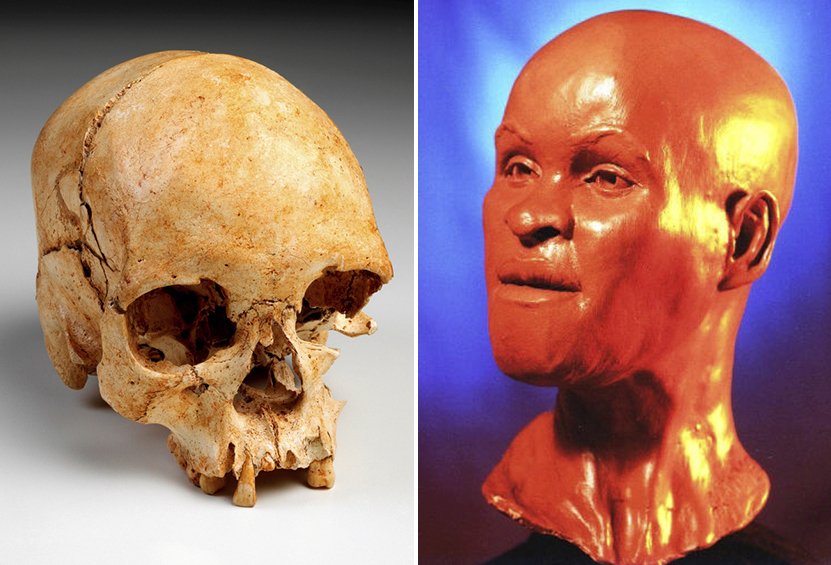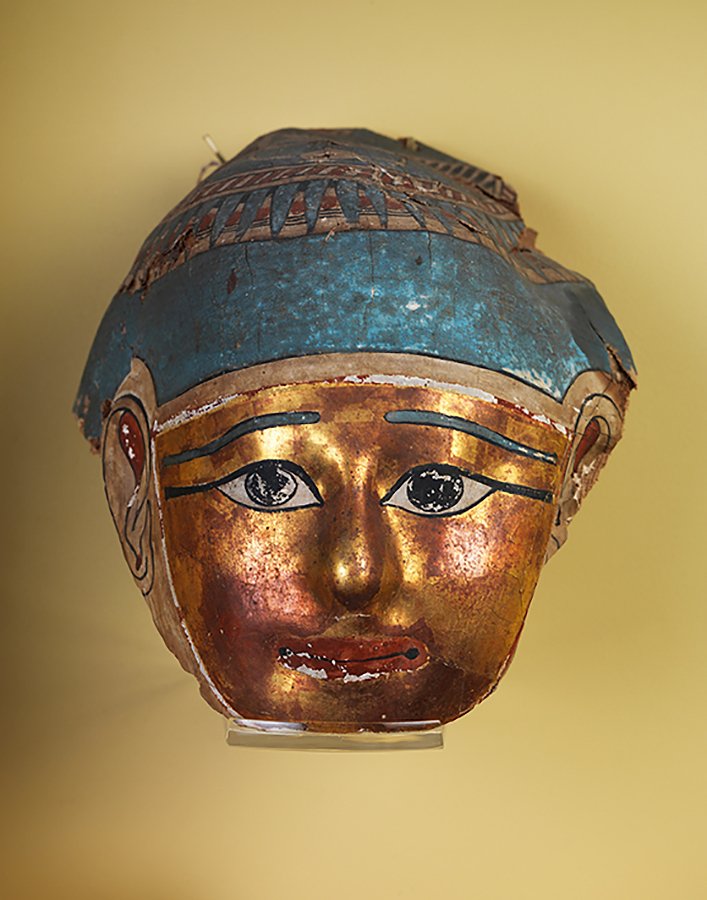 Even the building holds historical importance: It housed the exiled Portuguese royal family from 1808 to 1821, after they fled to Rio de Janeiro in 1807 to escape Napoleon. The complex also served as the palace for Brazil's post-independence emperors until 1889, before the museum collections were transferred there in 1902.
In a Monday interview, Federal University of Espírito Santo paleontologist Taissa Rodrigues said that some of the metal cabinets containing fossils may have withstood the fire, though it's unclear whether the fossils inside survived. Duane Fonseca, a biologist at Brazil's Federal University of Rio Grande, reported on Twitter on Monday that technicians had saved some of the museum's more than 40,000 mollusk specimens.
But now, many of the fossils, the Egyptian collection, the museum's invertebrate specimens, and more artifacts housed in the main building are probably destroyed. The museum's fish and reptile specimens, herbarium, and library were housed separately and are thought to have survived.
"When I saw the news about the tragedy, I just started crying, and all my colleagues, other archaeologists I know in Brazil, they had the same reaction—that's a loss for all the world," says Maria Ester Franklin Maia Silva, a Brazilian archaeologist and Ph.D. student at the University of São Paulo.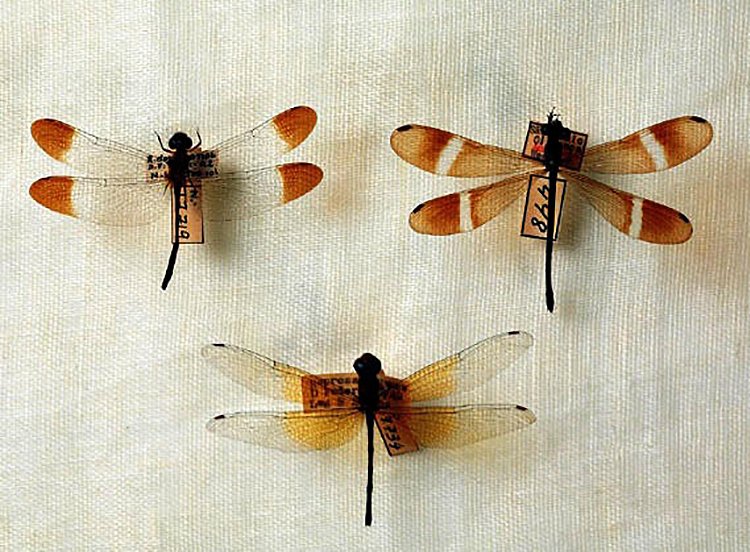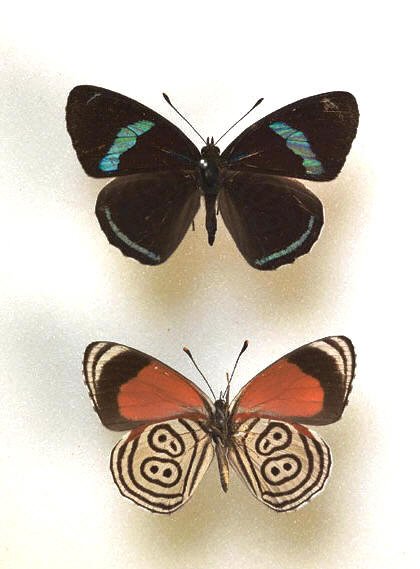 An Irreplaceable Loss
It's not yet clear how the fire started, but it did begin after the museum was closed to the public, and no injuries have yet been reported. Firefighters worked through the night to douse the burnt-out shell of the main building, but it seems the blaze has already seared a gaping hole in many scientists' careers.
"The importance of the collections that were lost couldn't be overstated," says Luiz Rocha, a Brazilian ichthyologist now at the California Academy of Sciences who has visited the Museu Nacional several times to study its collections. "They were unique as it gets: Many of them were irreplaceable, there's no way to put a monetary value on it."
[infobox]
Museums are living, breathing repositories of who we are and where we've come from, and the world around us.
[/infobox]
"In terms of [my] life-long research agenda, I'm pretty much lost," says Marcus Guidoti, a Brazilian entomologist finishing up his Ph.D. in a program co-run by Brazil's Federal University of Rio Grande do Sul.
Guidoti studies lace bugs, an insect family with more than 2,000 species worldwide. The Museu Nacional held one of the world's largest lace bug collections, but the fire likely destroyed it and the rest of the museum's five million arthropod specimens. "Those type specimens can't be replaced, and they are crucial to understand the species," he says by text message. "If I was willing to keep working on this family in this region of the globe, this was definitely a big hit."
Paleontologist Dimila Mothé, a postdoctoral researcher at the Federal University of the State of Rio de Janeiro, adds that the blows to science extend beyond the collections themselves. "It's not only the cultural history, the natural history, but all the theses and research developed there," she says. "Most of the laboratories there were lost, too, and the research of several professors. I'm not sure you can say the impact of what was lost."
Brazil's indigenous knowledge also has suffered. The Museu Nacional housed world-renowned collections of indigenous objects, as well as many audio recordings of indigenous languages from all over Brazil. Some of these recordings, now lost, were of languages that are no longer spoken.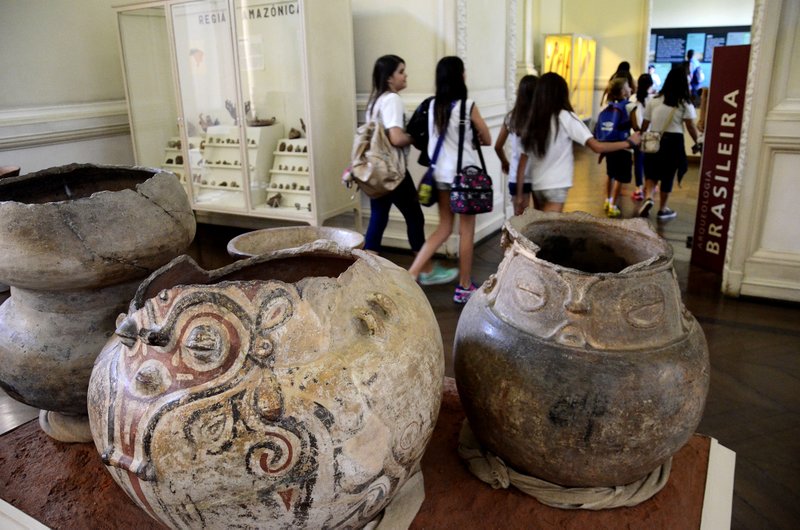 "I have no words to say how horrible this is," says Brazilian anthropologist Mariana Françozo, an expert on South American indigenous objects at Leiden University. "The indigenous collections are a tremendous loss…we can no longer study them, we can no longer understand what our ancestors did. It's heartbreaking."
On Monday, The Brazilian publication G1 Rio reported that ashes of burned documents—some still flecked in notes or illustrations—have rained down from the sky more than a mile away from the Museu Nacional, thrown aloft by the inferno.
Defunded and in Disrepair
This is not the first time in recent years that the world lost a natural history museum. In April 2016, India's National Museum of Natural History in New Delhi was also destroyed in a fire. Nor is this the first time that fire has claimed an invaluable part of Brazil's heritage.
In 2010, blazes ripped through the Instituto Butantan, a major biomedical research laboratory in São Paulo, destroying one of the world's largest collections of venomous animal specimens. The fire vaporized more than half a million preserved snakes, spiders, and scorpions collected over a hundred years.
"This is far from being a problem unique to Brazil," says the paleontologist Rodrigues. "Collections worldwide are at risk, and unless we take good care of them, these kinds of things will happen again and again and again."
In a statement posted on Twitter, Brazilian president Michael Temer lamented the Museu Nacional's loss as "incalculable to Brazil" and "a sad day for all Brazilians." But the Brazilian government is facing mounting criticism over complaints that the tragedy was preventable.
Since 2014, the Museu Nacional hasn't received its full annual $128,000 maintenance budget; this year, it received a paltry $13,000. In 2015, the Museu Nacional was forced to close its doors temporarily because it could no longer pay its cleaning and security staff. The museum's curators had to crowdfund repairs to termite damage in one of the most popular exhibit halls, which contained the skeleton of a humpback whale and bones from the dinosaur Maxakalisaurus.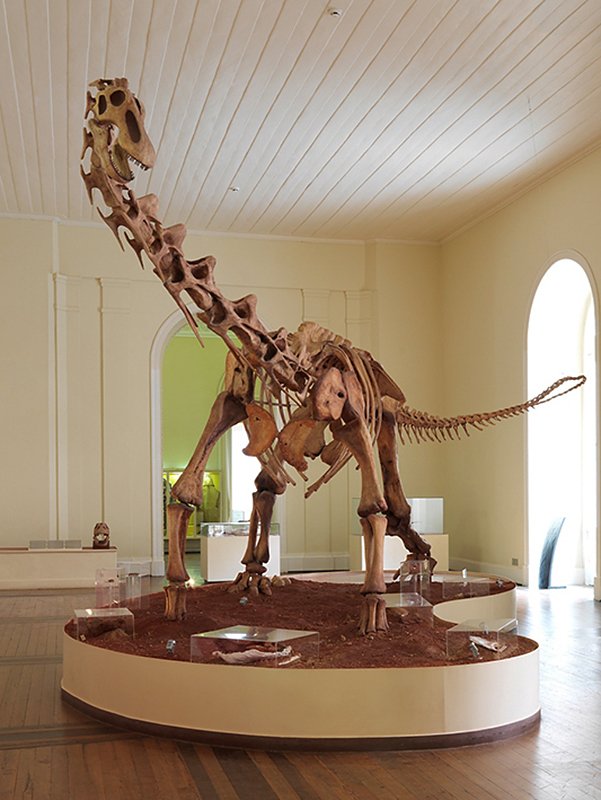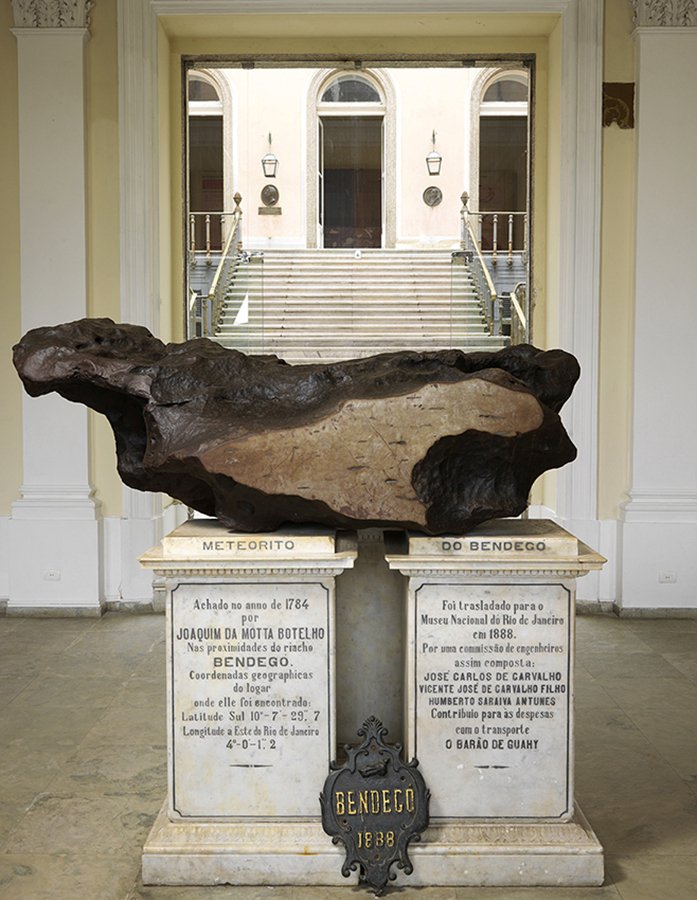 In May 2018—on the eve of its 200th anniversary—ten of the museum's 30 exhibits were closed to the public because of disrepair. At the time, the Brazilian newspaper Folha de S.Paulo reported that the museum had peeling walls and exposed electrical wiring. When the fire broke out on Sunday, the two fire hydrants near the musem were reportedly empty, forcing firefighters to use water trucks and pond water from Quinta da Boa Vista, the urban park containing the Museu Nacional.
"In my point of view, Brazil had responsibility to keep these artifacts safe, [and] Brazil failed on that," says Franklin Maia Silva.
'We Lose Some of Who We Are'
Already, the Brazilian government has pledged that it will start studying how to rebuild the Museu Nacional. Folha de S.Paulo also reports that culture minister Sérgio Sá Leitão has called for inspections of other Brazilian museums' fire protection systems.
But researchers point out that simply fixing the building will do little to fill the gaping hole in Brazilian science, especially as the country continues to slash research budgets. In March 2017, Temer cut science funding by 44 percent, to $1 billion—the lowest levels since 2005—and in late 2017, he proposed further cuts of another 16 percent. Some of the country's research institutions have struggled to pay for basic amenities such as electricity bills, reports Nature.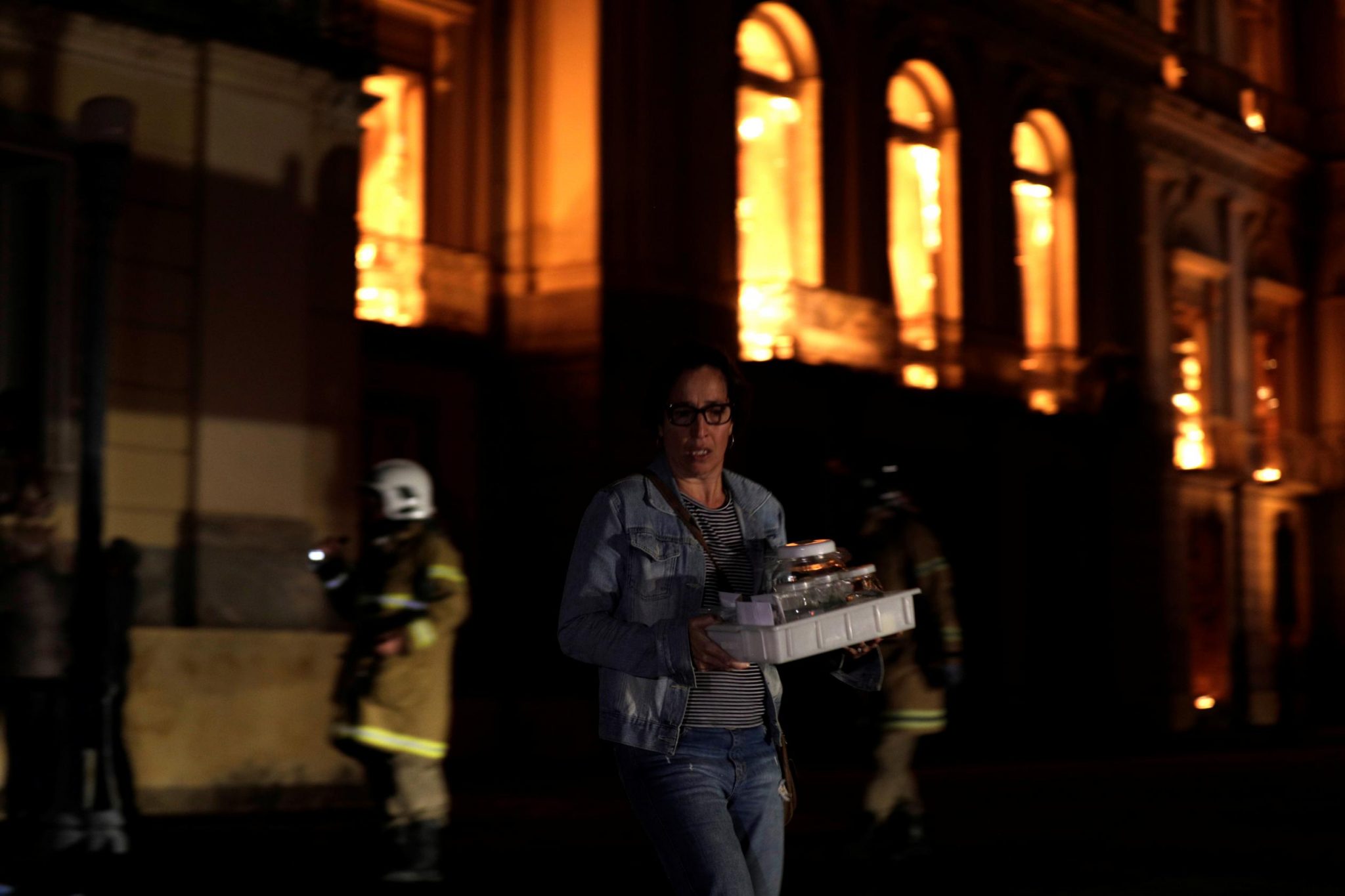 "Science in general in Brazil is seen as something we don't need to invest in," says Rocha. "I hope [Brazilian leaders] open their eyes and see that it's worth investing in, besides rebuilding."
"First, there's disbelief that they will really fund the reincorporation of the museum, and [my] second reaction is anger, because they knew the museum needed funding for years," Françozo adds. "How do you 'rebuild' a 200-year-old collection that has burned to ashes?"
In the meantime, local students are working on a rebuilding project of their own: "In the face of tonight's tragedy, the students of the museology course at UNIRIO [the Federal University for the State of Rio de Janeiro] are mobilizing to preserve the memory of the National Museum," the Museu Nacional said in an email. "We ask everyone who possesses images (photographs/videos/even selfies) of the collection and exhibition spaces to share them with us."
The students may well get a submission from Emilio Bruna, an ecologist at the University of Florida. Bruna's work often takes him to Brazil, where he studies habitat fragmentation. But when he recently visited the Museu Nacional with his wife—a native Brazilian—and their children, the family strolled the halls as tourists.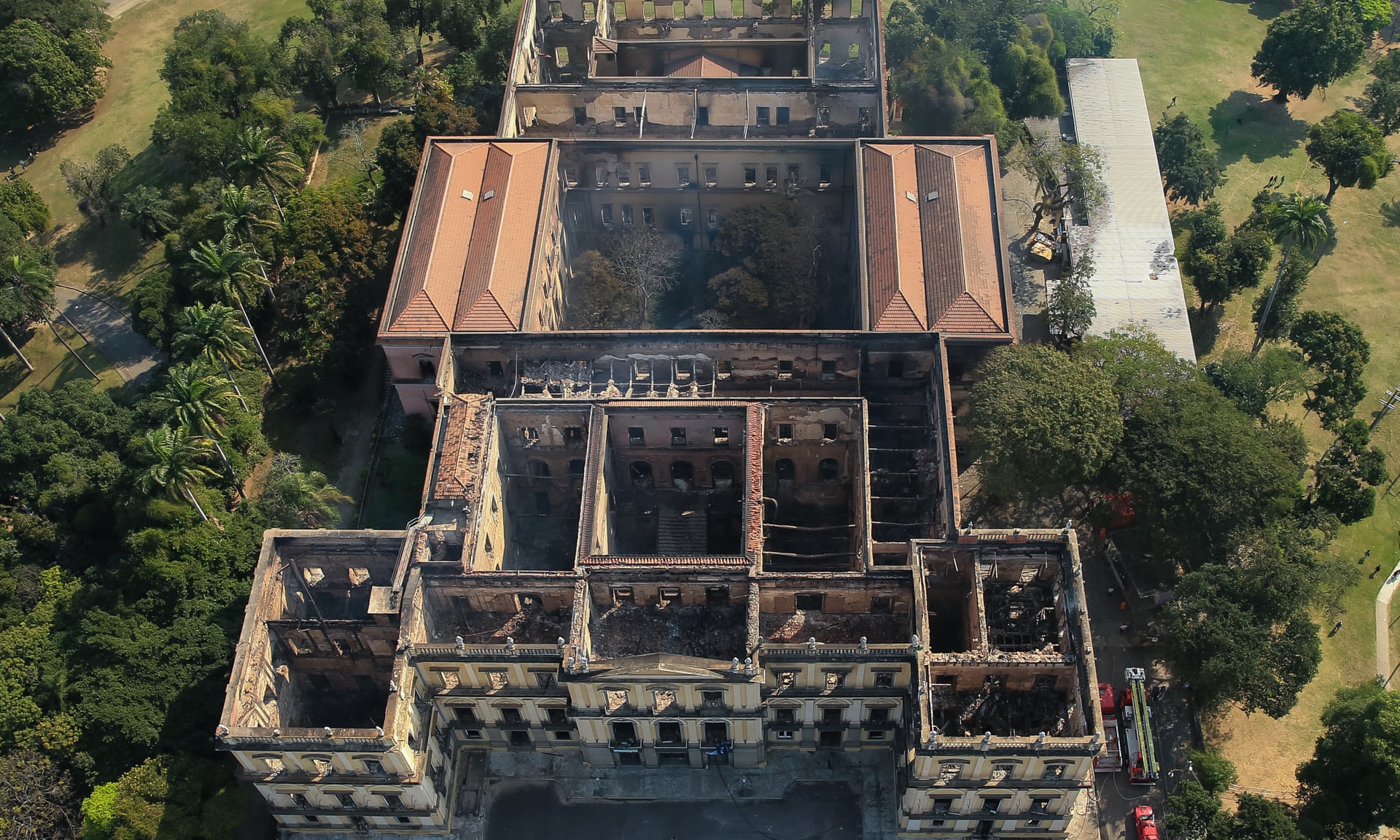 "You walk through this building that was there at the origins of this incredibly rich and vibrant country, you saw people proud to see the fossils of Brazilian dinosaurs—of animals unique to their country. As soon as I found out [about the fire] and blurted it out, my son was in tears. He was just devastated," Bruna says.
"Museums are living, breathing repositories of who we are and where we've come from, and the world around us," he adds. "Those insects pinned in a drawer, or those fish in a jar, or a feathered cape you might see in a display case—that represents a little piece of who we are as a people, as humans, as part of a greater world.
"And when those specimens are lost, we lose some of who we are."
This article is written by MICHAEL GRESHKO & originally appeared in National Geographic.
---
For enquiries, product placements, sponsorships, and collaborations, connect with us at

[email protected]

. We'd love to hear from you!
---
Our humans need coffee too! Your support is highly appreciated, thank you!