Uganda is an eye-opening example of how displaced people can lift up a nation, say economics professor Paul Collier and refugee researcher Alexander Betts.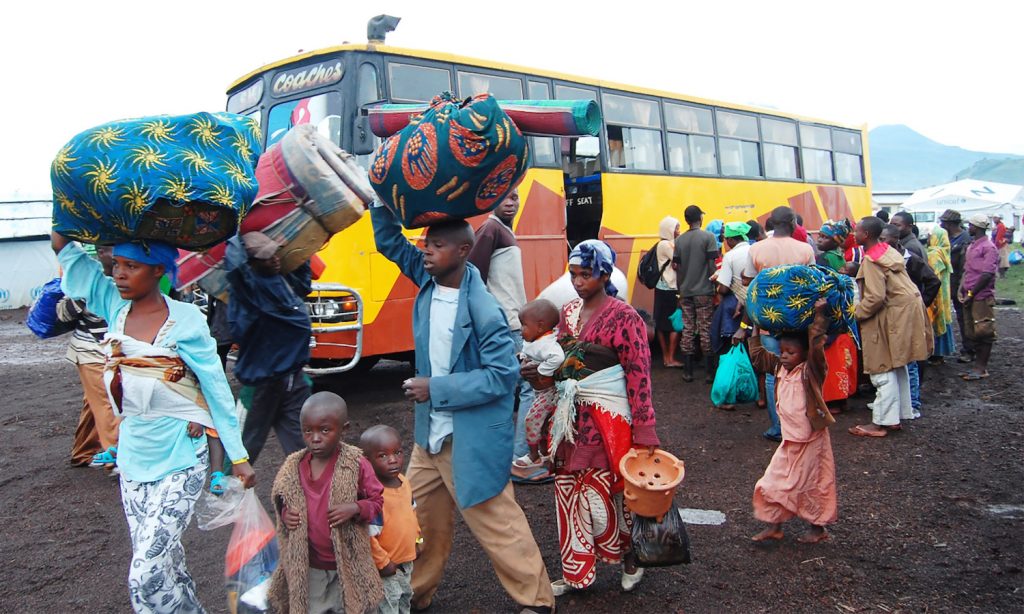 Uganda hosts more than 500,000 refugees, making it the third-largest host country in Africa (after Ethiopia and Kenya). Its refugees come from a wide variety of unsettled neighboring countries, including Somalia, South Sudan, the Democratic Republic of Congo, Burundi, Rwanda, Ethiopia and Eritrea. Given the volatile region in which it sits, it has an almost unbroken history of taking in refugees since the late 1950s.

Uganda is a fascinating case study that sheds light on what is possible when refugees are given basic freedoms. In contrast to other Africa nations, Uganda has taken a radically different approach to its refugees: it allows them the right to work and a significant degree of freedom of movement. In rural open settlements, it gives refugees plots of land to cultivate for subsistence and for commercial agriculture; in cities, it permits them to start businesses and seek employment.
Between 1999 and 2002, the country formalized its approach in its Self-Reliance Strategy, establishing that all refugees should receive access to land, the right to work and freedom of movement. This was later codified in Uganda's 2006 Refugee Act. However, self-reliance has been criticized at times for legitimizing the premature withdrawal of food rations. As well, the quality of the land distributed has become uneven as numbers have increased. And refugees still face significant challenges, including discrimination.
Nakivale is Uganda's largest and oldest refugee settlement, with a population of around 70,000. It covers over 100 square kilometers and is divided into 74 separate villages that are split into three administrative areas (Base Camp, Juru, Rubondo), each with a major market. What is extraordinary about Nakivale is that, even with such diverse nationalities — Somalis, Congolese, Rwandans, Burundians and Ethiopians — living alongside one another, it is much like any other successful city. In fact, Nakivale has become one of the most vibrant market centers in southwest Uganda.
On market days, Base Camp's Isangano market is abuzz. Refugees bring crops, livestock and textiles to sell. Clothes, electrical items, cooked foods and alcoholic beverages are available. Many Ugandan citizens travel to trade there. And almost the entire central area of Base Camp is a hive of economic activity. Many homes have been converted into a small or medium-sized enterprise — most buying and selling food or clothes but others offering the services of a normal city. A Congolese cinema, a Somali transport company that provides the main bus service to Kampala (Uganda's capital), and an Ethiopian restaurant can all be found a short walk from one another. Boda-boda motorcycle taxis wait for customers who want to be transported to other parts of the settlement.
The assumption of the Self-Reliance Strategy was that refugees would engage primarily in farming, and around half of the Congolese, Rwandan and Burundian refugees are farmers. But diversification and specialization have taken place. The Somalis in the settlement don't farm; they've sublet their plots and opened small businesses, like shops, restaurants and fast-food stands. A young man named Abdi runs a video games studio. After finding a disused generator and spending seven months repairing it, he began collecting TVs and old PlayStation consoles. He now charges young refugees to play FIFA World Soccer and other games, putting his profits back into his business.
What's more, Nakivale's economy is part of broader trade routes. Across the settlement, many Congolese buy and sell a brightly colored fabric called bitenge. Most people believe the fabric comes across the border from the Democratic Republic of Congo. But it's imported from warehouses as far as China and India and comes into the Owino market in Kampala before being moved along refugee-run supply chains to cities located close to settlements. Even in Nakivale, refugees are connected to the global economy.
The average household income in Nakivale is not high — it's around $39 a month (by comparison, a Uganda citizen averages roughly $84) but there is a large variation, ranging from $15 a month up to a tiny number earning $150 a month. At the upper end is someone like Munyompenza, a Rwandan businessman who has expanded his maize-milling business over many years and now employs several refugees. He's been so successful that at the height of the Congolese refugee influx in 2013, the UN World Food Programme paid him to mill maize for the relief operation.


Nakivale is by no means perfect, but it's at least better than almost every other refugee camp in Africa. It offers not only economic prospects but also the hope and scope for people to aspire for more. Skills are transferred, with many refugee-run businesses offering informal apprenticeships in tailoring, construction and other areas.
Nevertheless, refugees with higher levels of education and fewer dependent family members are far more likely to relocate to Kampala. Entrepreneurship — small-scale vending, hawking and running shops — is the main way in which refugees make a living there. Many businesses are associated with particular nationalities, with Ethiopians focusing on taxi-driving and foreign exchange; the Congolese selling jewellery and textiles; and Rwandans often running clothes shops.
Refugees have made a positive economic contribution to Uganda's economy. Some striking statistics: in Kampala, 21 percent of refugees run a business that creates jobs, and of their employees, 40 percent are Ugandans. In other words, refugees are making jobs not just for one another but also for the citizens of their host country.
When refugees struggle, they rely on their own communities — including under-the-radar, refugee-led organizations like YARID (Young Africans for Integral Development), which was founded by Congolese refugees for Congolese refugees. It began by offering sports activities to children and young people and expanded into language classes, and it now offers vocational training.
There are also informal networks and religious and cultural practices through which refugees respond to their people's needs. Among Somalis, for example, aiutos offer a way in which households headed by single women share savings, allowing someone to withdraw from the common pool when they hit hard times. Some Ugandan Somali businesses, such as City Oil, prioritize hiring other refugees from their native country as an act of solidarity.
We should not romanticize refugee life in Uganda, however. Not every site in the country provides the same opportunities as Nakivale and Kampala. During the outbreak of renewed violence in the Democratic Republic of Congo in 2013, a large influx of refugees was triggered. Overwhelmed, the government opened an emergency camp in western Uganda: the Rwamwanja settlement. Concerned about security, the government imposed stricter controls; it insisted that camp's 50,000 refugees build only temporary structures and placed initial limits on their movements. Most refugees would rather have been elsewhere. As one put it, "No one chose to come to this camp. We were forced to come to Rwamwanja."

But given the right to work, something fascinating happened. From an initial blank slate, a functioning economy began to emerge. A small number of refugees exchanged maize and food oil given by relief agencies for local crops like banana and cassava, which they then sold in the settlement in order to access start-up capital. These entrepreneurs contributed to the development of a modest economy. Small shops were created, and a market appeared. Gradually, Ugandans started coming to Rwamwanja and even settled in the surrounding areas. Rwamwanja illustrates that having the right to work can dramatically alter the trajectory of a refugee settlement, in a way that creates opportunities for both refugees and citizens of the host country.
Self-reliance doesn't have uniform effects for everyone. It leads to significant variations in incomes: some thrive, while others survive. Researchers at the Refugee Studies Centre at the University of Oxford have identified six variables that determine differences.
1) Regulation
The greater the degree of participation in the national economy, the better refugees will do. In Uganda, this depends on whether someone is in an urban area, a protracted camp (like Nakivale), or an emergency camp (like Rwamwanja). The average income for Congolese refugees in Kampala is $120 a month, in Nakivale, $39, and in Rwamwanja, $17.
2) Nationality
Controlling for other variables, the fact of "being Somali" tends to increase income by up to 97 percent compared to being Congolese. Somalis are known for enterprise, social protection and remittance-sending.
3) Education
An additional year of primary education is associated with 1 percent higher earnings; a year of secondary school, 10 percent; and a year of university-level education, 27 percent.
4) Occupation
Self-employed non-farmers earn the most and employed farmers the least.
5) Gender
Compared to male refugees from the same country, women with equivalent levels of education and who've been in Uganda for the same length of time in the same location earn up to 15 percent less.
6) Networks
The greater a refugee household's access to wider national and transnational networks, the greater their income levels.
According to this data, several changes need to made if refugees' incomes are to go up and their dependency levels are to go down. Barriers to their participation in the economy should be reduced. Cultures of self-help and mutual support need to be encouraged. Education should be prioritized, all the way through to the university level. Economic diversification and entrepreneurship should be supported through improved access to finance and the reform of business regulations that impede or delay activity. Gender policies for refugees should include a greater focus on socio-economic opportunity. And refugees need to have better access to networks like banking services.
But for these things to happen in Uganda — and around the world — will require a radical shift in how we think about and respond to refugees. Host countries need to recognize refugees as potential contributors to their national development and offer opportunities for them to participate economically. This means international organizations will have to look beyond providing traditional humanitarian aid and prioritize jobs, education and economic empowerment for refugees. In turn, this will require new forms of partnerships that create incentives for host countries so they'll allow refugees greater autonomy and the right to work.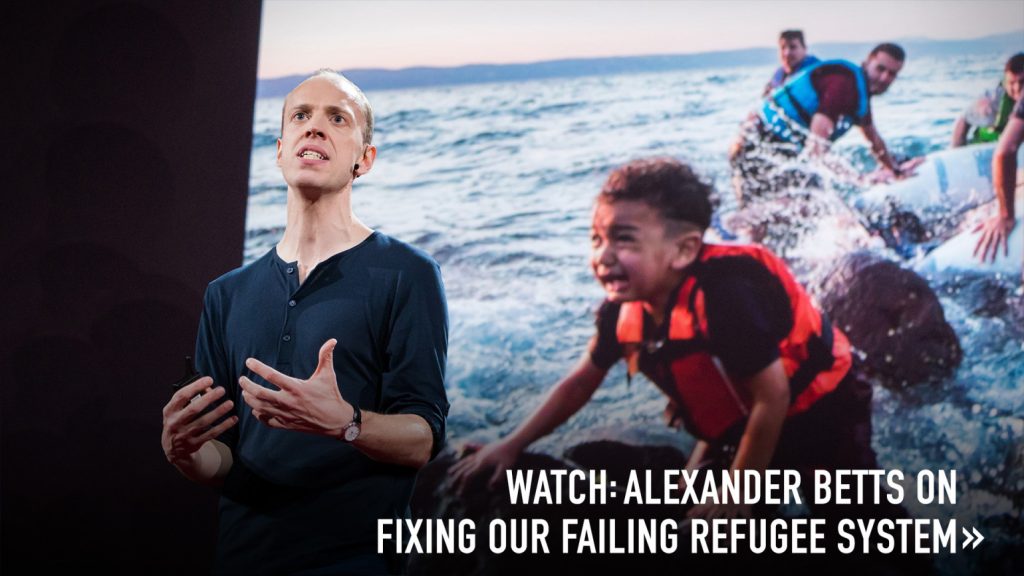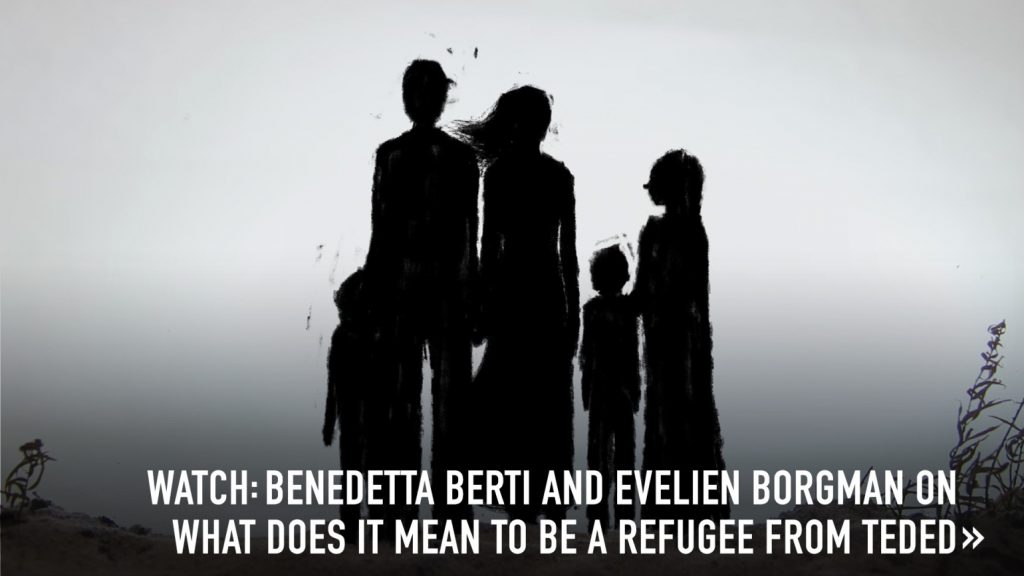 This feature is written by Paul Collier & Alexander Betts. Originally appeared in TED. Check out their book Refuge: Rethinking Policy in a Changing World published by Oxford University Press.
Paul Collier is Professor of Economics at St. Antony's College, University of Oxford.
Alexander Betts is Leopold Muller Professor of Forced Migration and International Affairs at the University of Oxford, where he is also Director of the Refugee Studies Centre.

---
For enquiries, product placements, sponsorships, and collaborations, connect with us at

[email protected]

. We'd love to hear from you!
---
Our humans need coffee too! Your support is highly appreciated, thank you!