Backpacks are convenient tools to carry around your stuff with. With the straps sitting firmly on your shoulders, your hands are free to take photos, roam around campus, or explore the world.
In your backpack are things you wouldn't want to be stolen or damaged. Extra security when it comes to backpacks is a huge plus. Here are some of the best bags which will keep your belongings safe and sound all under $50.
PRICE:$49.99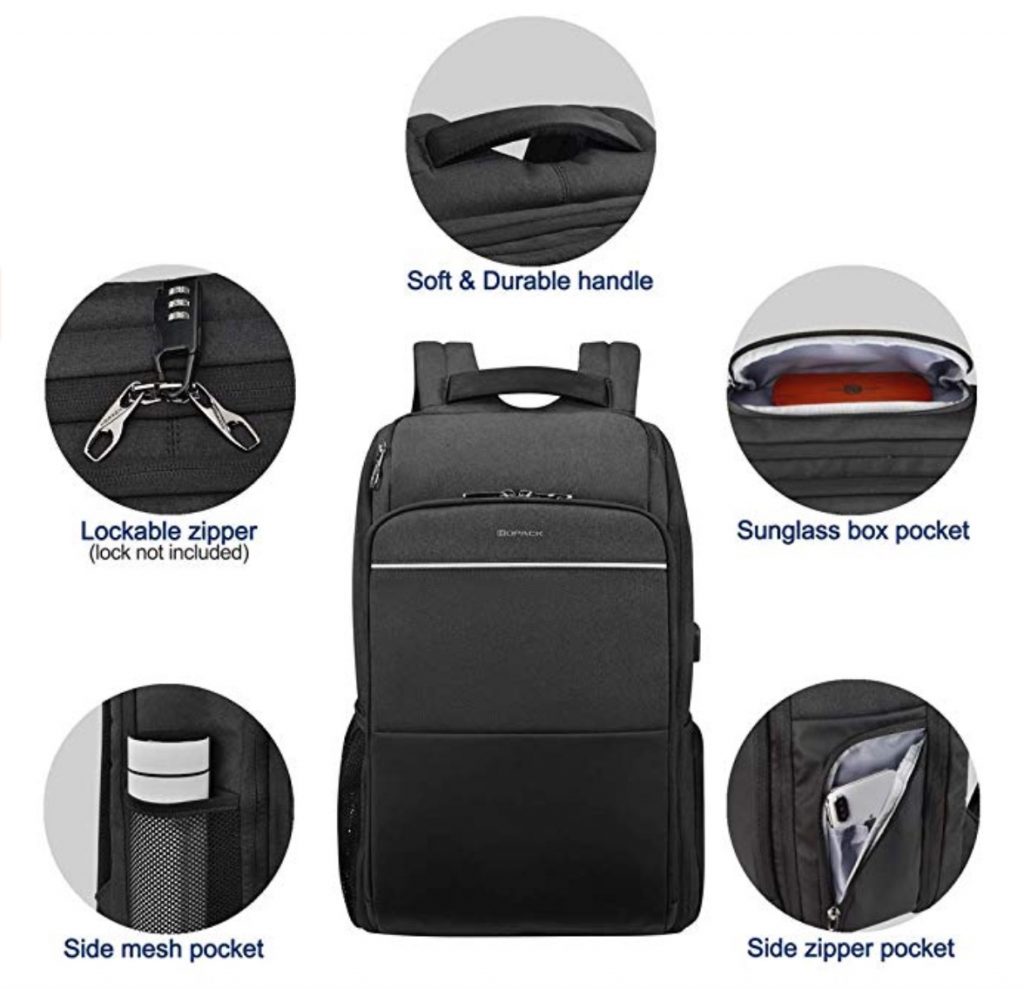 This stylish-yet-affordable travel bag has three massive compartments and several small compartments where you can accommodate and organize your belongings. The light and sturdy material used for the exterior is water-resistant.
The large main compartment should allow you to prepare 3-5 days worth of travel necessities. The dedicated sleeve, on the other hand, can easily house a 17" laptop. Even with a lot of things in it, the s-shaped, padded shoulder straps are there to ensure your comfort throughout the day.
As a cherry on top, there is a secret pocket where you can place your wallet, keeping it protected from pickpockets. There is also a removable USB port, letting you charge your device without searching the entire bag for your power bank.
PRICE: $28.99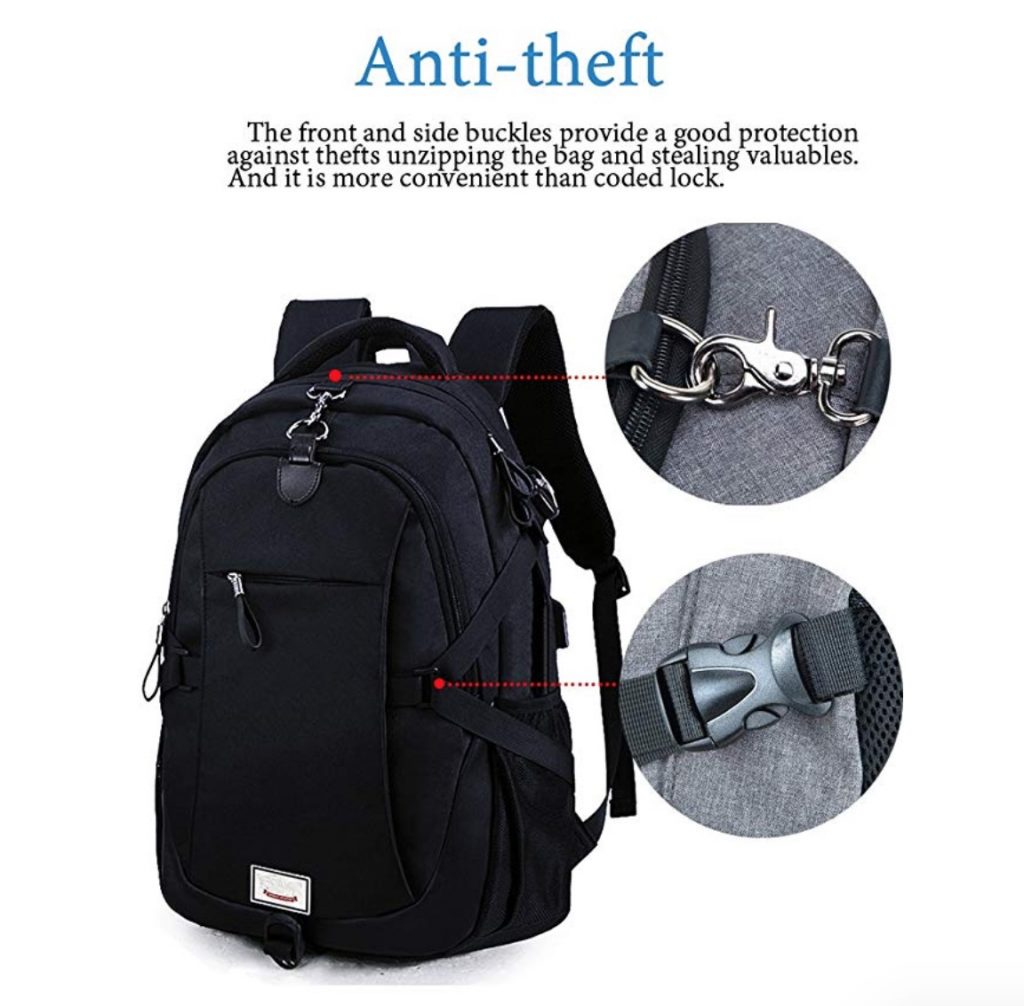 This elegant looking backpack is not just for show. It is designed to keep all your belongings secure with its anti-theft features. There are front and side buckles which will make it hard to open your bag while you walk around with it. There is also a back compartment where you can securely conceal items that require quick access such as your wallet and passport.  The material used is pretty thick but not cut-proof, so just keep that in mind.
The are plenty of compartments to distribute your stuff in an orderly fashion. The straps are also padded, so no worries about carrying this bag for long stretches. Plus, there is also the addition of an external USB port which is quite handy.
And before we forget, it's $28.99, a steal.
PRICE: $32.99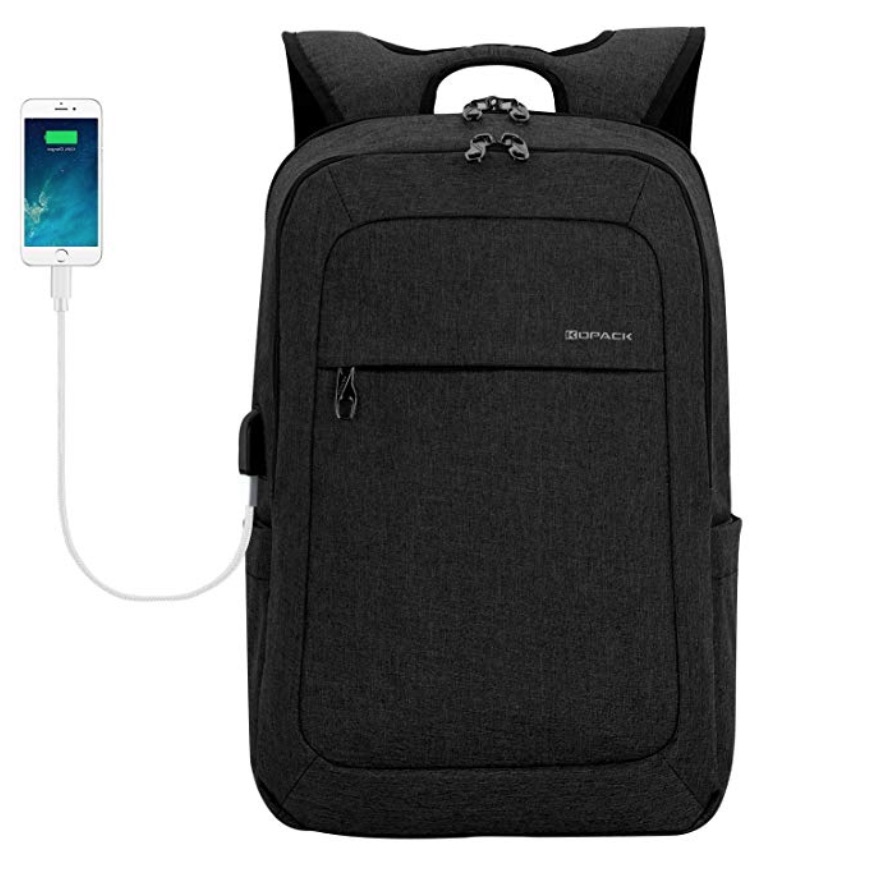 This backpack is made of lightweight and sturdy material. What's more, the material is also anti-puncture, anti-scratch and water-resistant. With this bag, your items are safe from thieves and water splashes.
Another good thing about this bag is that it has a lot of internal compartments to keep the clutter under control. Like the previous backpacks, there is also an external USB port for your charging needs.
It comes in five colours, not bad of a range for an anti-theft backpack.
PRICE: $35.99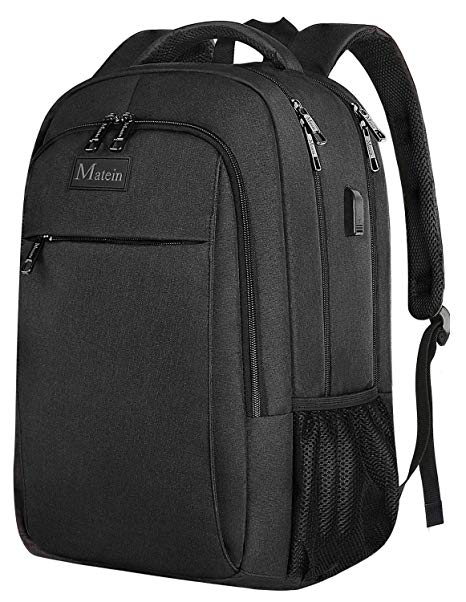 This anti-theft bag feature three large compartments, one being a dedicated laptop compartment which should be able to handle laptops up to 17". The fabric is lightweight yet sturdy. The straps are well-padded to give you that light feeling as you move around with the bag. The USB port is also there if you need to revive your phone.
There are ten styles to choose from, so most likely you will find the perfect fit for you.
PRICE: $31.99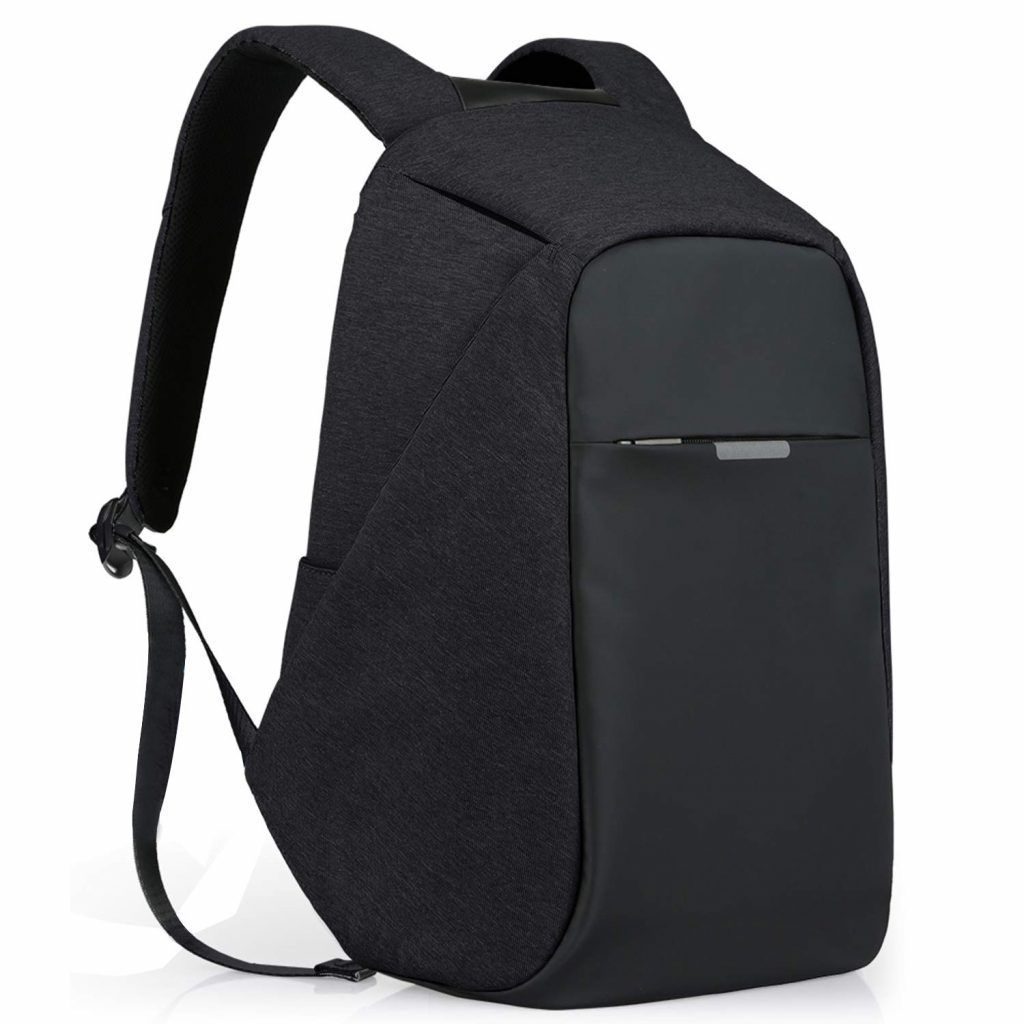 Oscaurt's offering showcases a refreshing take on anti-theft design. The zippers are completely hidden by the fabric, making it hard to open stealthily. The unique design of this bag will not only give you security from pickpockets but probably also some compliments because your bag is pretty cool.
The PVC coating on the material makes this bag water resistant. Just wipe the water gently to avoid damaging the surface.
The USB charging port is located at the bottom of the bag. This is a wise design choice since this will avoid you from accidentally tugging on your cable while walking around.
There are also reflective stripes situated strategically on the bag so that you remain visible to cars driving by at night.
PRICE: $28.99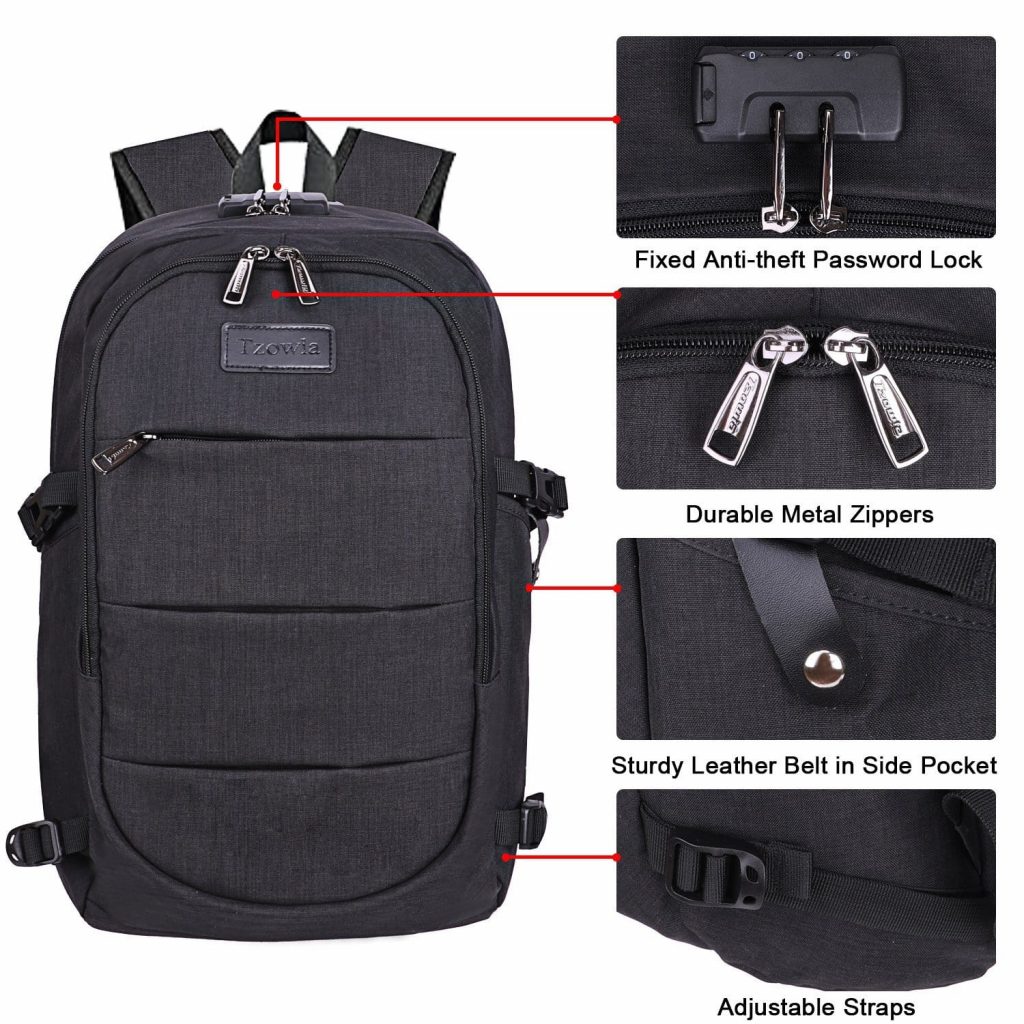 This bag reigns over the others when it comes to organization with its array of divider pockets at the front. The water-resistant material also comes with an attached password lock which is good to see in a backpack at this price point. It also comes with a lifetime warranty which you can claim through their 24/7 customer service.
It comes in eight styles, some featuring patterns that are nice to look at.
PRICE: $28.98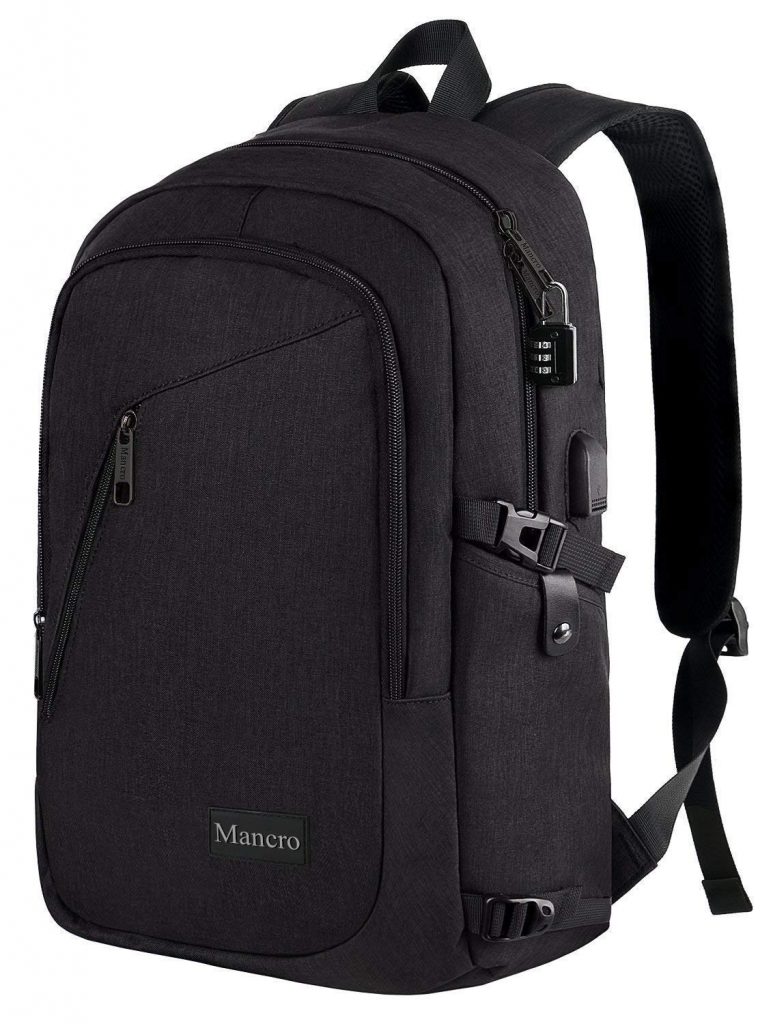 This anti-theft bag is equipped with a combination lock which you can use with the durable metal zippers. The external fabric will also resist some splashes though you wouldn't expect it to survive being fully submerged underwater. The padding in the straps will prevent your shoulders from aching.
There is a USB port with a built-in charging cable. You would still need a power bank to actually power it up, though.
Sadly, the laptop compartment is not padded. At $28.98, there's just bound to be some compromises.
The texture of the fabric adds another dimension to this bag's aesthetic. Plus, there are eight colours to choose from.
---
For enquiries, product placements, sponsorships, and collaborations, connect with us at

[email protected]

. We'd love to hear from you!
---
Our humans need coffee too! Your support is highly appreciated, thank you!