Whether you are a first-time pet owner or you are changing your vet because you are new in town and want to explore your options, finding a veterinary clinic may take some time and effort. However, start your search now before you get stuck in a situation where you need to get your pet to any vet right away. Here are some tips that can help you find a great veterinary clinic.
Ask for recommendations
Ask around your neighborhood in animal shelters, grooming salons, neighbors or friends. At the end of the day, a personal reference can be more reliable than review sites, especially since you can ask them about all your concerns, based on your own standards. Consider knowing more than one clinic and include in your questions the staff behavior, rates and locations. Depending on where you live, it is best to choose from accredited clinics, because it shows the clinic's commitment to maintain high standards in providing care and service.
Insight into the clinic's staff
It doesn't boil down to the vet only; you need to observe the staff and how they operate. In a large veterinary clinic you will find several vets, veterinary assistants, veterinary technicians and animal care and service workers. In a smaller clinic you may find only one or two vets supported by a few veterinary assistants, and that is fine too, as what veterinary assistants do can substitute for other workers in the clinic. They are expected to be bouncing through different responsibilities in the clinic; at the reception desk booking client appointments or explaining procedures and medications, and then jumping to the examination room to help soothe a cat for her injection, or cheering up a scared dog. They are the face of the clinic, so if you found that the vet assistant has great communication skills and a big heart for all pets, then this clinic might be the one for you and your pet.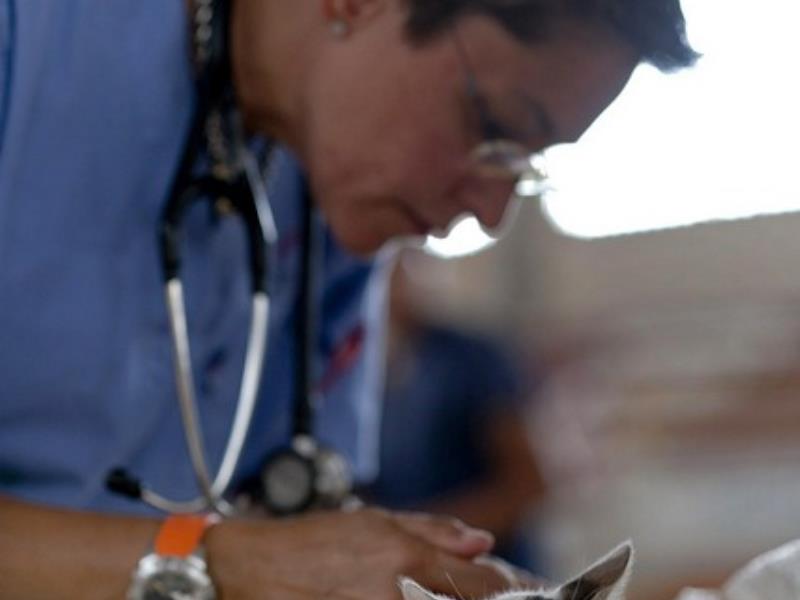 Meet the vet
Some pet owners prefer to meet the vet for the first time without their pet, to ask questions regarding vaccination schedules, emergency vet availability, overnight patient monitoring, and to make sure the place is clean and organized. Others plan a get-to-know visit with their pet, to pay attention to how the vet handles and cares for their pets. While it is normal for any pet to be stressed, it is still important to notice the vet's efforts in calming them.
Take a tour
It is a good idea to take a tour of the clinic while waiting for your turn; see if the clinic is clean and smelling fresh, and notice how the staff interacts with animals. Check on the pets staying there: are they kept in clean cages, do they look healthy, and are they provided with quality food?
After visiting a few clinics and meeting all staff members, you will have a gut feeling that leads you to the right place for you and your pet. Finding a good vet with whom you can build a relationship based on trust and confidence will be vital for your pet's health.
---
For enquiries, product placements, sponsorships, and collaborations, connect with us at

[email protected]

. We'd love to hear from you!
---
Our humans need coffee too! Your support is highly appreciated, thank you!