According to the World Health Organization and the Centers for Disease Control and Prevention in Atlanta, the novel coronavirus disease COVID-19 is caused by a newly discovered virus named SARS-CoV-2. This never before seen strain of the coronavirus is responsible for a global pandemic. The rising number of cases in the US place the United States at the epicenter of the pandemic. In this article, we provide tips and examples that will help keep you sane while sheltering from the virus.
Mental Health Effects of COVID- 19
Are you looking for ways to combat boredom, stress, and depression while you're on lockdown or social distancing to slow the spread of the coronavirus? You're not alone. Over 43 million Americans suffer from mental health disorders in the United States annually. This means that millions of chronic mental health sufferers have been hit hard by the devastating effects of the outbreak of COVID- 19 in the US.
The mental health effects of social distancing, being on lockdown, or under self-quarantine can be mild to severe. Global mental health statistics include millions of mental health sufferers. This means that people worldwide are dealing with the added stress of the uncertainty of COVID-19.
With the pandemic sweeping the globe at such a rapid pace, there is no wonder that more people than normal are experiencing negative mental health effects like depression, anxiety, or aggravation of chronic mental health symptoms. As people voluntarily (and at times involuntarily) take to their homes for shelter, the uncertainty of the situation can feel especially bleak for people who had chronic mental health issues before the outbreak began.
Chronic mental health issues are those that seem to be always present. Examples of chronic mental health issues include depression, anxiety, bipolar disorder, post-traumatic stress disorder and severe mental illnesses like schizophrenia.
Get Therapy Online (From Home)
If you're one of the millions of people who suffer from issues with chronic mental health and have recently missed a therapy appointment (because of COVID- 19 restrictions) there are options available for getting counseling and therapy online. Therapy sites like BetterHelp.com offer 24-hour online access to licensed therapy professionals. These board-certified therapists provide distance-based counseling and psychotherapy.
What this means is that the millions of Americans stuck at home without access to therapy can now log in and speak with a licensed psychotherapy expert from the comfort of your own home.
Psychotherapy and talk-therapy services are available all age groups including individuals, couples, families, and teens with leading therapy providers like BetterHelp. There are also other therapy sites online that offer access to free peer-to-peer counselors for people who need someone to talk to while on quarantine, self-quarantine, or lockdown. Sites like 7 Cups of Tea provides users with free access to trained listeners that specialize in providing emotional support.
How Social Distancing Helps Combat COVID- 19
Social distancing is the new global standard for how we all interact as a response to the outbreak of the coronavirus. Governments and public health officials have declared the coronavirus as a world pandemic that is highly contagious via droplets and person-to-person contact. Health authorities recommend that people worldwide stay at least six feet away from each other at all times in an effort to slow and eventually stop the spread of the coronavirus.
This virus has erupted in a global outbreak that has countries, cities, and states practicing new social guidelines including social distancing. Social distancing is a new worldwide standard of behavior that has been adopted worldwide. These new guidelines require people to keep a socially acceptable distance of at least 6 feet at all times.
6 Feet is the distance public health officials and researchers recommend as safe. Experts believe the virus is unable to travel beyond this distance in droplets. Many locations worldwide have taken social distancing a step further to implement regional lockdowns that keep residents inside with the exception of going out for essentials like working, grocery shopping, or keeping medical appointments.
---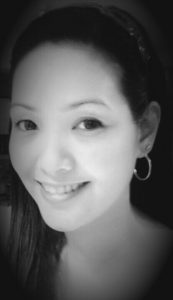 By Marie Miguel
Marie has been a writing and research expert for nearly a decade, covering a variety of health- related topics. Currently, she is contributing to the expansion and growth of a free online mental health resource with BetterHelp.com. With an interest and dedication to addressing stigmas associated with mental health, she continues to specifically target subjects related to anxiety and depression.
---
For enquiries, product placements, sponsorships, and collaborations, connect with us at

[email protected]

. We'd love to hear from you!
---
Our humans need coffee too! Your support is highly appreciated, thank you!