Summer is here! That means many of us are hoping to speed up the process of getting our bodies swimsuits ready. It's very easy to slack off during the colder seasons when we are cozy at home wrapped up in many layers of clothes, but once that beach season returns, we want to feel confident prancing around in a bathing suit. This is why we are here to help you find ways to get into great shape in a fun and healthy way. Here are 7 tips to help you improve your physical condition this summer.
01. Utilize Gym Equipment
Enrolling in a gym is a great way to motivate yourself to get fit and healthy. However, if you aren't quite ready for that step, you can always bring the gym to you. Many people are now working out from the comfort of their own home and feel a lot more confident this way. Smart stationary bikes are a great choice for at-home workouts as they don't require a professional trainer to guide you. It's important to do your research and purchase quality equipment from reputable brands to ensure you get the most out of it. Purchasing gym equipment for your home motivates you to utilize it since you would be able to have more flexible work-out times depending on your schedule.
02. Get in the Water 
What better way to make the most out of the summer and get your fitness mode on at the same time than to get in the water. Swimming offers so many benefits because it builds muscle strength, endurance, and keeps your heart rate up. It also reduces stress and helps you maintain a healthy weight and heart. Swimming, as little as once a week, will help you tone your muscles and improve your health. This is the perfect option if you lead a sedentary lifestyle and are starting to ease your way into a healthier one.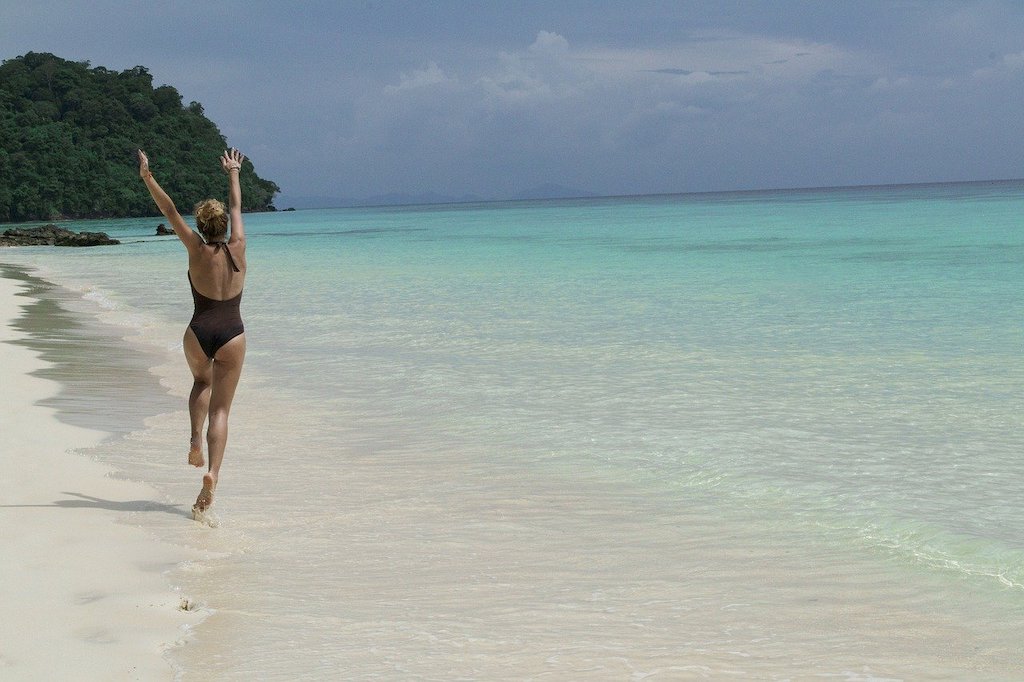 03. Join a Fitness Class
If you are the type of person who needs a little push to get active, then joining a fitness class would suit you best. With a schedule to follow, it will provide you with the discipline you need to keep your fitness levels up. Moreover, you would get to choose the classes that interest you. If you are interested in high-impact dance workouts, you can opt for Zumba classes, or attend yoga classes if you want a slower, more spiritual experience. Choose a class you would enjoy and you'll soon reap the benefits, not just physically, but mentally, too.
04. Ditch Driving 
There are little changes you can commit to in your daily life to improve your physical condition. If you hop in the car to head down to the store, when it is a ten-minute walk away, then ditching driving everywhere would be a great way to fit some exercise in your day. Taking a daily walk or getting on your bicycle is a simple, yet, effective way to boost your physical health.
05. Get Sporty 
Another great way to enhance your physical health is to get sporty. The great thing about this one is it gets you out of the house and into the fresh air. You can also choose whatever sport you deem enjoyable. Go for a run, play football with friends and family, or head out to the local park and play catch with your dog. Engaging in sports will feel like a hobby, and you'll have no idea you actually got a solid workout in.
06. Improve Your Diet 
Your physical condition improves once you consider all the aspects that make you healthy. Many people fail to see physical results once they have committed to a workout regimen because their health is lacking in other areas. Drinking plenty of water and eating right play the biggest role in improving your overall health. So, make sure you have a nutritious and balanced diet and stay hydrated while you work out.
07. Get a Good Night's Sleep
Your mind and body heal when you are asleep. So, improving your physical condition requires a healthy lifestyle change, starting with your sleeping pattern. Getting a good night's sleep will factor in determining your health, mood, and energy levels. In order to be productive, you need to recharge at night.
Regular exercise is certainly a major component of improved health, but there are many other factors that determine whether or not your physical condition is where it should be, and you cannot have one without the other. Daily exercise, a balanced diet, plenty of water, and sufficient, quality sleep all factor in when it comes to enhancing the overall condition of your body and mind.