Vlogging was once thought of as something children did in their bedroom, but in recent years, vlogging has taken off massively, so much that you can earn a six-figure income, even seven, from it. With the advent of the digitized age, there is such huge demand for online content that people are continuously churning it out, and with so many people dipping their fingers into the market, you would think it would become oversaturated. But alas, no. There are now so many individuals creating content on the net that there are now many niches that would have once been overlooked. You can find videos about virtually anything on the internet nowadays, from ant-habitats to how to catch crabs. You can find anything, and the internet truly is your oyster.

Here are some trends you should try out if you want to become a successful blogger.
Find a Respected Vloggers Guide
One of the easiest and best ways to get yourself started vlogging is by following the instructions of vloggers who have 'made it'. These vloggers who have become successful are often the best to listen to and are making serious money off of vlogging, some even having quit their jobs to create content full time. Vlogging specialists of this website can provide some ideas that may be helpful in finding a blogging guide. You should find the guide and tutorials that match your niche as there are miscellaneous factors in play. There's little point, other than basic instruction on how to create content, to listen to a video game reviewer when you make videos about your surfboarding. Their guidance in the aforementioned situations may be good as far as basic content creation goes, but they will not extend much into your niche, and it will be difficult for you to target your demographic.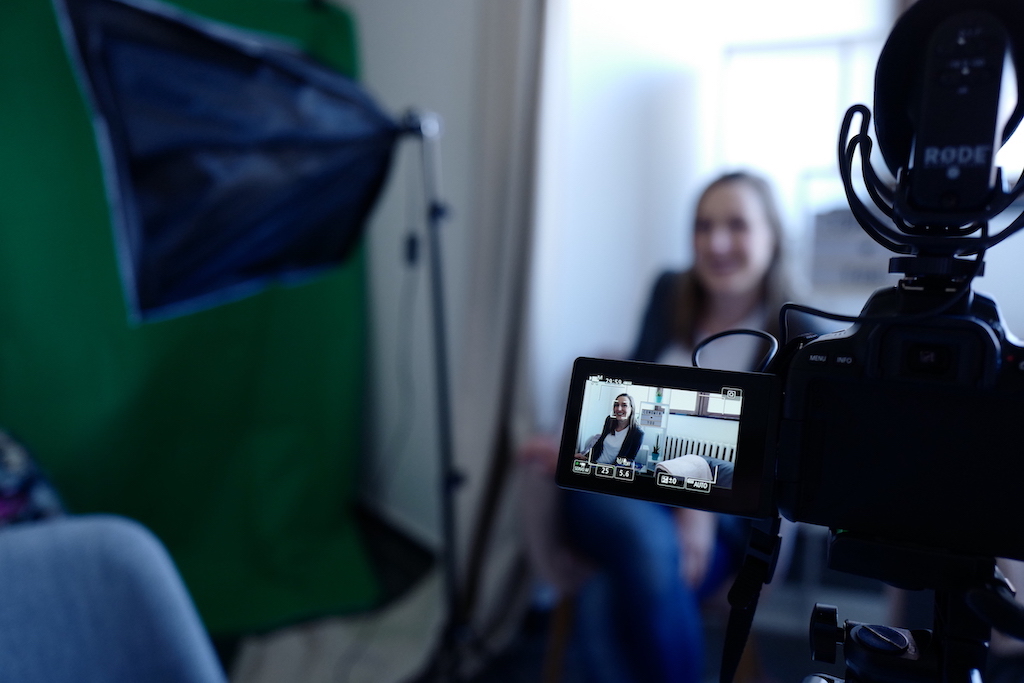 Collaborate with Other Vloggers
Collaborating with other vloggers has become a big trend nowadays. Content creators branch out and mingle with similar creators in their niche, therefore sharing subscribers and feeding off of one another's popularity. When approaching other content creators it is important to make sure that your fan bases match up. If you have six followers, and he has six hundred thousand, it is very unlikely he or she would be interested in making any content with you. If you approach someone on your level, you will be able to grow with each other.
Sponsor Brands
A hot trend right now for vloggers is to sponsor brands. It is important that when you do go out of your way to contact a brand that you actually use it and know a lot about the brand; the brand is unlikely to want you to sponsor them if you do not even use their brand and in fact know little about it. To get a brand's interest you should pitch to their promotional department and hopefully if they find you interesting and your idea appealing, will accept you and allow you onto their team, which can prove to be very lucrative.
Get an Agent and Be Honest
As of right now, many vloggers are actually employing agents and managers to maintain their vlogs and social media pages. Social media managers have seen a huge rise in interest over the last few years and having a manager can really help to regulate your content and keep you relevant. When you are spending all of your time making videos and hardly any time watching videos, it is easy to become disenfranchised and know less and less about what people actually want and what is currently hot. If this is the case, then you should seriously consider employing a social media manager or an agent.
Social media managers are often quite inexpensive, and you can find them on many freelancer websites or job listing websites. It is always better to go with an experienced agency than a single agent on his own. Agencies will endeavour to find you a manager or an agent who specializes in your particular niche and therefore will be able to provide you with the best care and media management possible.
You should always be honest in your vlogging, too. Many times a vlogger's downfall has been his or her dishonesty. If your fanbase discovers you do not live the lifestyle you portray or consider you to be only in it for the money, you will notice that they will completely shy away from your channel and avoid you at all costs. For this reason, always be honest.
When vlogging you should make sure that your content is not offensive. There are strict guidelines and regulations in place now to maintain content creation and make sure it doesn't get out of hand with people creating offensive or harmful content. That can really, really ruin your hopes at becoming a vlogger. Being mean isn't trendy.
---
Our humans need coffee too! Your support is highly appreciated, thank you!