There is something so decadent and satisfying about a sumptuous dessert but too many of us feel guilty for treating ourselves. There is nothing wrong whatsoever with indulging your sweet cravings once in a while, as long as you stick to an effective and nutritious diet plan that works for you. Making good choices when it comes to what you eat is an excellent way to fulfill your desire for sweet treats while maintaining the goal of a healthy lifestyle.
As the summer months are already underway, it is time to spice up your experiences in the kitchen with some easy-to-make and delicious homemade dessert recipes that are guaranteed to get your juices flowing.
1. Mango Ice Cream
We absolutely love this tropical take on the quintessential summer treat! In fact, we love absolutely everything ice cream related, but this dessert is a particular favorite. The trick when making mango ice cream is to use mangoes at their absolute peak of ripeness! If you use under-ripe mangoes, the dessert will be bitter, whilst overripe mangoes are far too sweet. Mango ice cream can be served with other fruit or just on its own for a really refreshing dessert.
Ingredients:
–  2 large mangoes
–  395 g of sweetened condensed milk
–  2 cups of whipping cream
–  1/8 tablespoon of yellow food coloring (optional)
Step 1: Puree the flesh of the mangoes & measure – 2 cups of mango puree should do the trick.
Step 2: Pour the puree onto a skillet on medium heat & stir constantly for about 8-10 minutes until it thickens and concentrates to about 1 cup of mango puree. Cool the puree.
Step 3: Whisk the mango puree & condensed milk in a bowl until combined – add food coloring as desired.
Step 4: Beat the cream until stiff peaks form.
Step 5: Pour the mango mixture into the cream & fold everything through (do not mix aggressively as you will over-aerate) until the mixture is lump-free.
Step 6: Pour the whole mixture into a glass container, then place baking paper on top.
Step 7: Freeze the mixture in the freezer for more than 12 hours & serve.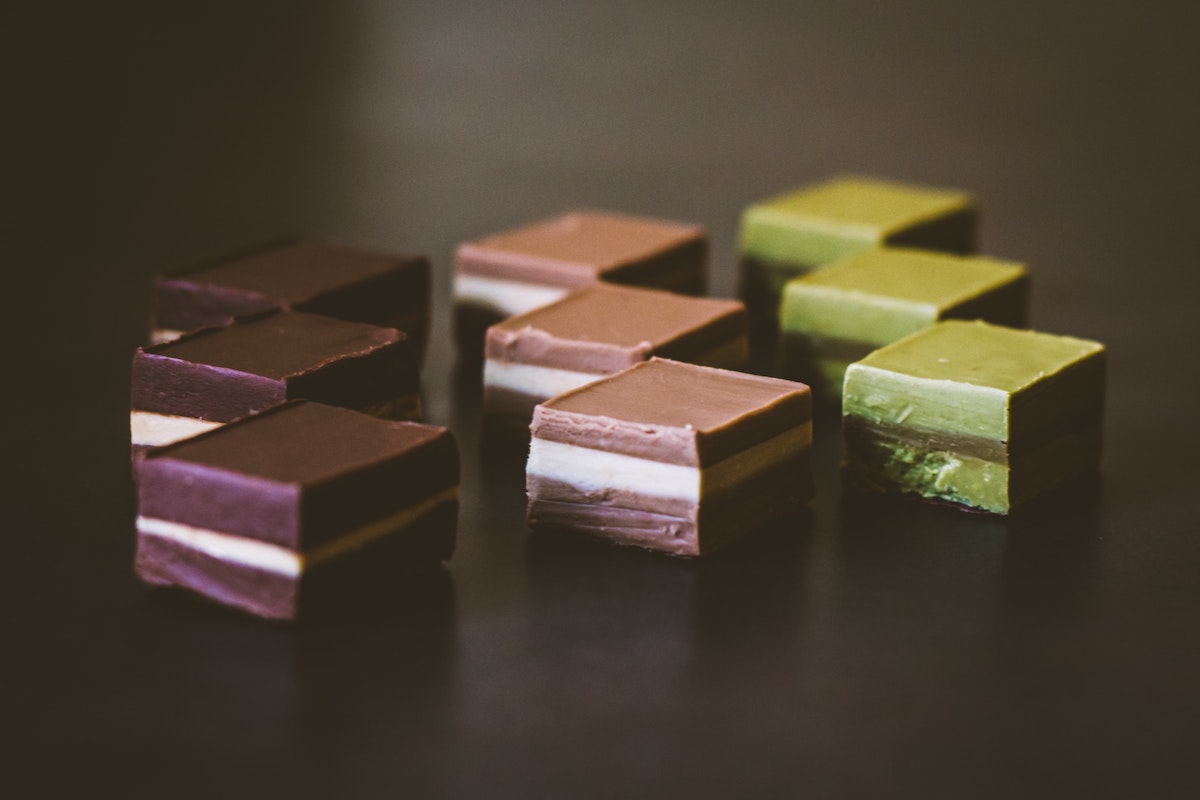 2. Frozen Yogurt Bark with Blueberries & Pomegranate
Frozen yogurt is a healthier alternative to ice cream but it is equally as delicious. In this recipe, we make use of some delicious summer fruits to create a fruity, fresh dessert which is perfect for a hot day. After you try this recipe, experiment with other ingredients and make your own frozen yogurt bark.
Ingredients:
– 2 cups of plain Greek yogurt
– 2 tablespoons of honey
– 1 tablespoon of chocolate chips
– 2 tablespoons of pomegranate seeds
– A quarter cup of blueberries
– 1 tablespoon of shredded coconut
– 1 tablespoon of slivered almonds
Step 1: In a bowl, pour in the yogurt & honey. Add the chocolate chips along with the pomegranate seeds & stir them together.
Step 2: Pour the mixture into a baking tray with non-stick baking paper & spread evenly to the corners so that it is half an inch thick.
Step 3: Sprinkle the blueberries, coconut shreds & almond sticks over the top.
Step 4: Freeze the mixture completely in a freezer for a few hours.
Step 5: Once frozen, cut it into evenly sized pieces to serve or place them back in the freezer to enjoy later.
3. Chocolate Eclair Twists
Chocolate eclairs are the ultimate luxury dessert and this recipe has a few little twists on the classic eclair recipe. We have substituted the traditional pastry for crackers to give our eclairs a little more crunch!
Ingredients:
– 2 boxes of graham crackers
– 2 boxes of vanilla instant pudding
– 6 cups of milk
– 2 cans of chocolate icing
– Toppings
Step 1: Whisk the vanilla instant pudding & cold milk together until the mixture starts to thicken.
Step 2: Make a base layer of graham crackers on a plate, and a pudding layer on top of it, then a crackers layer, then a pudding layer – repeat until the final layer on top is the crackers.
Step 3: Heat the chocolate up but not to the point of liquidizing & spread this layer evenly on top.
Step 4: Sprinkle on the toppings as desired.
Step 5: Leave the éclair in the fridge for 7-8 hours (overnight if possible) & serve.
For all the die-hard dessert fans out there, spending the time and effort to make these desserts might just be the best food choice you have made in a long time. Although it is undeniable that a well-balanced diet requires more iceberg lettuce than it does ice cream, it is always a good idea to treat yourself every now and again.
---
For enquiries, product placements, sponsorships, and collaborations, connect with us at

[email protected]

. We'd love to hear from you!
---
Our humans need coffee too! Your support is highly appreciated, thank you!