Growing a successful business is not an easy task. Scaling up operations and maintaining top positions take plenty of effort and deep knowledge, as well as readiness to deal with sales and marketing. However, it's far from being mission impossible – if anything, a lot of companies have managed to boost their performances and revenues in a short span of time.
Why not learn from them, "stealing" their tried and true ideas and practices? If you are looking for ways to take your business to the next level swiftly and efficiently, here are tips on how to get quick impact business results.
Create Your Sales Enablement Strategy
If you want to ensure the long-term sustainability and success of your business, you need a strategy able to set it for a flying start. You just can't count on tangible results and high revenues without a well-thought-out plan on how to make your sales cycles shorter and improve sales communication and productivity.
That's why you need a reliable sales enablement strategy tailored to your company's needs. If you are not quite familiar with a wondrous technique called sales enablement, you can find more information at the site created by top experts in this field, but in short, it does exactly what it says on the tin – boost sales and help grow businesses faster and more efficiently. The main idea behind this method is delivering the right action at the right time and to the right people, which is reached through the alignment of all processes and participants.

Strengthen Web Presence
Nowadays, it's not really possible to run a successful business without a strong web presence that works for you round-the-clock. Research habits and preferences of your target audience and follow them wherever they like spending time online. Do not underestimate the powers of social media, and, of course, make sure you use the full benefits of digital advertising. In addition to that, take a critical look at your company's website – does it reflect the values and qualities your business has to offer? It's always a good move to ask your employees for their opinion and fresh ideas on how to enrich the content and make the site more user-friendly.
Hire The Right People
Before you even start thinking about your company's growth, be sure you're sitting at the table together with the right people able to make your dreams come true. They not only have to be at the top of their field, but also share your vision, and what's the most important, ready to roll up their sleeves. At the end of the day, it's all about having the right crew on board, therefore spare no efforts to get the best workforce you can afford.
Learn To Delegate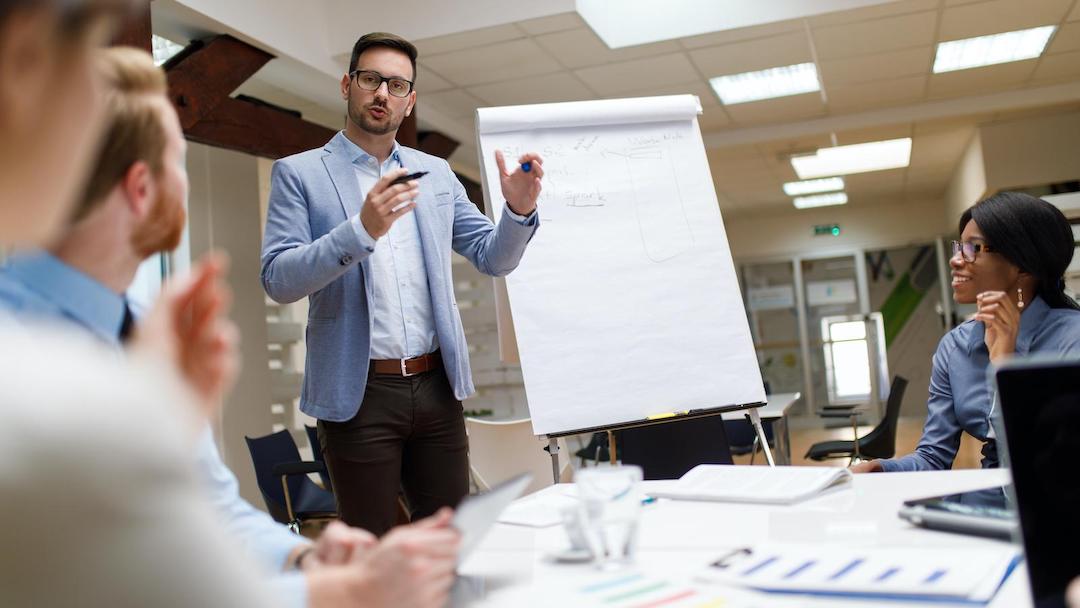 To bring to life this tip, you need to implement the previous one first. Even if you are a genie well-versed in all the ins and out of your business, you can't be in charge of everything, especially if you're plotting to expand your operations. One of the major benefits of hiring the right people is that you can delegate a plethora of tasks that divert your attention from your main goal – growing your business. Now you can entirely focus on what really matters: improving sales and boosting profits.
Be Adaptable
Have you ever wondered what all successful start-ups have in common? Well, probably a lot of things, but the one that might be of your interest is their incredible ability to adapt to changes quickly, getting a competitive advantage. Indeed, in this day and age, the situation in the markets evolves at lightning speed, hence every company should be ready to switch directions almost instantly. Try to think out of the box and test various approaches to business until you figure out what your perfect match is.
Diversify Your Offering
Think of the possibilities to make your offering of products or services more diverse in order to better address the needs of your customers. Listening to your clients is the best way to cater to their tastes, and as a result, make them happy. The more content customers you have, the faster will grow your active audience. If anything, your company is not here for itself but to serve the clientele, which, by the way, is spoiled for choice and becoming more and more demanding.
Business owners have numerous goals and acceleration of growth is arguably the most important of all. While there is no magic trick to pull up your sleeve or secret ingredient to throw in, there are proven strategies that bring quick impact results – and can you really afford not to try them?
---
Our humans need coffee too! Your support is highly appreciated, thank you!