Structured cabling is a highly specific industry that most of us have relied on without being aware of it. If we've lived in an apartment, attended classes at a university, or worked in an office, there's a good chance we've relied on this technology without even being aware of it. The following will explore what structured cabling is, give an overview of how it works, and discuss some of the uses of this technology.
Of course, this is an exceptionally specialized field. If you suspect something is wrong with your cabling, reach out to a local professional—cable issues can cause the loss of data, loss of power supply, or electrical problems like blown fuses or even fire or electric shocks.
What Is Structured Cabling?
Structured cabling is a system of pulling out and installing cables that require dedicated study to understand in completion. However, if you're new to the concept, you can think of it as an infrastructure system within the telecommunications industry that uses several standardized, small elements called subsystems. It includes both the cables and all the hardware needed for a telecommunications system to function. The cabling has many purposes, including acting as telephone lines or transmitting data through a network of computers. It is not dependent on the devices people within the system use and can be applied to a building or a campus of buildings and contains several components:
Twisted pair and optical cabling
Patch panels
Patch cables
Because buildings and campuses vary, as can customer needs, manufacturer warranties, cable and connection products used, installation equipment, previous cabling present, and the function of the cabling installation, every structured cabling system is unique.
Why Would Someone Want Structured Cabling?
The goal of choosing structured cabling over another option is to have something that can support multiple hardware uses, which many workplaces and public spaces now require. As well, the system can be added as time goes on to meet future demands meaning a complete re-cabling won't be necessary if the business grows or the campus is expanded.
What Are Subsystems?
If you're talking about structured cabling, you've probably encountered the idea of subsystems. These are one of six systems that can be included in the structured cable system:
Work-area components, which connect equipment belonging to users to outlets of a horizontal cabling system
Entrance facilities, where the telephone company network ends and then connects to the wiring on the premises which belongs to the customer
Telecommunications rooms or enclosures that connect between the backbone cabling and the horizontal cabling.
Equipment rooms that hold the equipment and wiring consolidation points which will support users within the building or campus
Backbone cabling refers to the connections both within and outside buildings between entrance facilities, equipment rooms, and telecommunications closets. Backbone cabling contains the transmission media, main, and intermediate cross-connects and terminations
Horizontal cabling is wiring that is either standard inside wiring (W) or plenum cabling that connects telecommunications rooms to user outlets or work areas, often through wire ways, but also using conduits or ceiling spaces. When this cabling connects to the backbone cabling, a horizontal cross-connect occurs
What Are The Rules Regarding Structured Cabling?
When it comes to setting up cabling systems, structured or not, there are regulations that need to be followed. Wiring can go awry if not tackled by professionals, and for this reason, there are international standards put forward by the ISO/IEC, CENELEC, and the Telecommunications Industry Association (TIA). These standards give specific methods for wiring data centers, apartment buildings, and offices, including how to lay the cable (often using a patch panel) and how each outlet is patched into a network switch.
It's important to note that cabling involves electricity and, therefore, the risk of injury if someone doesn't know what they are doing. Never attempt to set up your own cabling system (even if your system is something small, like a home office with an extra outlet needed). Your health and safety (and the risk to the building or other people inside) if the job is not done correctly isn't worth the risk. Contact a professional.
What If My Workplace Needs Back-Up Energy?
There are many industries where the power can't go out, or some serious problems might occur. Banks, building societies, and data centers all need backup energy in the form of a generator. Specialist contractors Cable Gang Ltd explains that structured cabling can be set up alongside essential backup generators. This is done to ensure the power supply isn't interrupted.
What Are Some Example Uses Of Structured Cabling?
Structured cabling can be a whole new system installed from scratch, but nowadays, it almost always involves working with pre existing buildings and previous cabling elements. This means structured cabling will be combined with what you already have in place.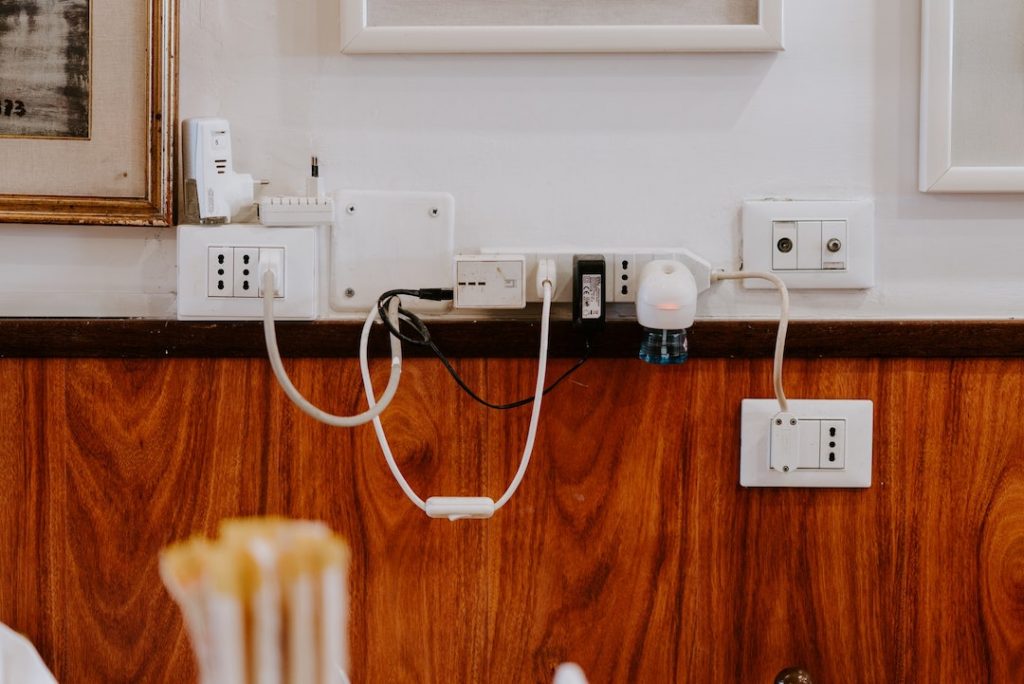 For example, cables might need to be pulled through ductwork on a train (some newly constructed and some old and might also involve some repairing of old ducts). This might be needed to allow passengers access to power from their various seats. Cabling might also include setting up a cable system that could supply power for a new piece of machinery or equipment in a factory or hospital—particularly if the item being powered requires an unusual level of power. This will involve working with a mostly functioning cable system and tweaking only the elements that apply to the specific equipment.
In many instances, older buildings require skill, expertise, and creativity to find safe and secure cabling methods that produce the desired results, but of course, new buildings have their needs too. Another example would be a brand new condominium being laced with the cabling required for every unit to have access to a phone line or internet if they so desire.
The above information should help you have a better grasp of structured cabling and some of its more common uses. Of course, every building and every business's telecommunication needs are going to be different. If you think you are in need of some updated cabling or additions to the cabling, you already have, reach out to your local cable specialist. They'll be able to walk you through what it will look like to get cables throughout your place of work and any additional concerns your industry might need to have.
---
For enquiries, product placements, sponsorships, and collaborations, connect with us at

[email protected]

. We'd love to hear from you!
---
Our humans need coffee too! Your support is highly appreciated, thank you!