Whether you're thinking of moving to Australia or locating within the country itself, you've probably looked at house prices online. It seems that it's becoming more and more expensive to live in this great country, with house prices across the board rising fast. It's gotten so expensive in some areas that many people say they are being forced out of cities into more rural locations, much like in other countries around the world.
With house prices on the rise, it can be a scary prospect looking to buy a home. Whether you've got a large amount of money to finance your move or not, it's still an expensive process. But, where are the most expensive cities in Australia? Read on to find out more.
Aussie Lifestyle
Many people are drawn to Australia due to the apparent laid-back lifestyle, great weather, and miles of glorious coastline. Australia is known for having citizens with a laid-back attitude, friendly spirit, and cheerful smiles. There's tons of wildlife, amazing surfing, and great food, too. What could be better? 
You will find, in the cities, that there is still the regular quota of high-stress, high-powered jobs. It's inevitable in this modern world that technology and hard work would infiltrate even the laid-back Australian culture. Don't worry, though. If you're thinking of moving to Australia, you can still find the epic beaches and chilled-out vibes.
Mortgages in Australia
If you're looking to buy Down Under, you may well be considering a mortgage. To find out more about what you can afford in Aus, you could consider using a mortgage calculator. These handy tools allow you to put your financial information in to see what lenders may offer you and how much it could cost you per month.
In general, it's recommended to aim for a 20% deposit when purchasing a home in Australia, as a minimum target. The minimum is technically 10%, however, you will need to take out low deposit premium insurance if you have less than 20%, as you will be viewed as a higher risk. Mortgage companies will lend up to 5-6x your current earnings as a rough guide, but other factors will also be taken into consideration. If you have lots of other debt, you may not be approved for a loan at all. It's certainly worth checking out the calculators before you start your home search.
Now, let's take a look at those most expensive places to buy…
Byron Bay
In the last two or three years, Byron Bay has knocked Sydney off the top spot when it comes to the most expensive homes in Australia. The median price of a home in Byron Bay is now a staggering $2.7 million! This is a massive increase from 2018, where the median sat at a little over $1 million. If you had purchased a home in Byron three or more years ago, you would have made a nice profit indeed! It's a small area, with a population of only 10,000, so it's not even really a city, but, as it's so expensive, it could not be left off this list.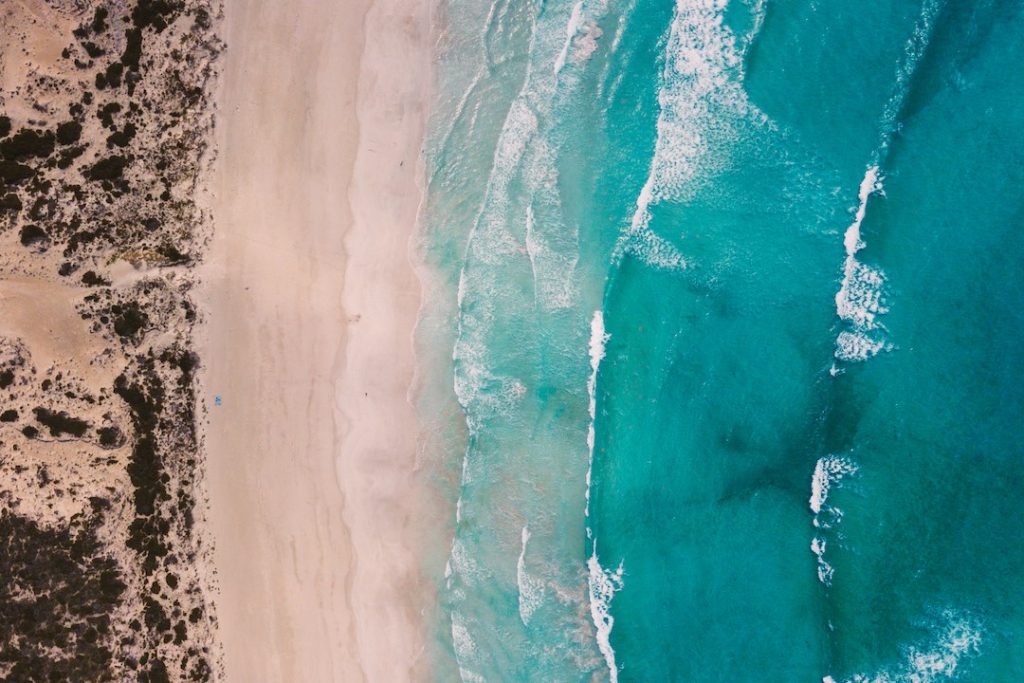 What makes Byron Bay so desirable and expensive? Often, people are drawn to this area for that Australian dream. It's small, chilled out, and relaxing, making it a far cry from the metropolis of corporate Sydney's business district. It's also got an incredible subtropical climate, with average highs of 27C for many months of the year. It's truly a beautiful place that almost anyone would enjoy living in. Sadly, that enjoyment comes at a huge premium! 
Sydney
Sydney was the long-time leader of the most expensive place charts in Australia. Since being knocked off the top spot by Byron, it is still holding on strongly to second place. The median house price in Sydney has skyrocketed recently, too, sitting at a little over $1.3 million. Even though that is half the price of Byron Bay's median home, it is still over 40% higher than just 4 years previously. It truly is increasing in value rapidly.
Sydney is home to Australia's financial district, the Opera House, and much more. Its popularity amongst both Australians and tourists helps drive its price much higher. If you can get hold of a property in Sydney to rent out for holiday lets, you can expect a handsome return on your investment.
Melbourne
Though not the third most expensive place in the country as a whole, Melbourne is the next city after Sydney. It is also the first place on the list that has a median house price of less than one million, sitting at around $945,000. Is this getting closer to your affordability level yet?!
Melbourne is one of those cities that encapsulates the Australian way of life. By most accounts, it is a much more relaxing place to visit or live in than Sydney. It offers an amazing arts scene, great schools, excellent job prospects, and a chilled-out lifestyle. It is far bigger than Byron Bay, while still retaining that true Aussie spirit.
Canberra
The next big city on the expensive list is Canberra. It is the only place mentioned thus far that does not sit on Australia's expansive coastline. Canberra is the capital city of Australia and sits around 150km inland from the nearest coast. That hasn't stopped prices booming in the city, though, with the median home costing around $925,000 – just shy of Melbourne.
Attractive due to being the capital city, Canberra also has the lowest crime rate of any metropolitan area in the whole country. It's a great place for families, with awesome schools and safe neighborhoods, plus incredible job prospects. It can be a little hectic, but it's still an amazing place full of history.
These are the top four cities in Australia when it comes to house prices. If you can afford to live in any of these areas, you'll have an amazing time doing so. If not, fear not. There are plenty of suburban regions that offer amazing lifestyles for a fraction of the price.
---
For enquiries, product placements, sponsorships, and collaborations, connect with us at

[email protected]

. We'd love to hear from you!
---
Our humans need coffee too! Your support is highly appreciated, thank you!