Books sales have been on the decline in recent years. One of the best ways to sell more books is to get involved with book signings and readings. This not only puts your work in front of more people, but it gives you a chance to connect with potential readers. It's also important to make your work available in as many places as possible. This includes online bookstores, local stores, and libraries. You can even boost sales by getting involved with social media platforms like Twitter and Facebook. In this article, you will discover tips to help you boost your book sales.
Writing A Catchy Back Cover Blurb
You only have a few seconds to make a good impression on potential buyers, so your back cover blurb needs to be captivating! Hook readers in with an exciting summary of your story that makes them want to know more. A catchy back cover blurb can make all the difference in getting your book noticed. An understanding blurb will trigger curiosity in the heart of your customer. It is important to keep in mind that a blurb is not a synopsis. A synopsis gives away the entire story, while a blurb should only tease and intrigue potential readers.
Use A Good Marketing Strategy
No matter how good your book is, if no one knows about it, you won't sell any copies. That's where marketing comes in. Marketing can be expensive, but there are ways to do it on a budget. You can get book marketers for hire to help you promote your book, or you could DIY it with online tools like social media and email marketing. This will require some effort on your part, but it's well worth it in the end. Hiring a book marketer is especially a good idea if you don't have a lot of time to devote to marketing or if you're not particularly savvy with online tools. It 's also a good idea to start marketing your book well before it's released. The more people know about it, the more likely they are to buy it. Many people wait until the last minute to buy books, so if you start marketing early, you'll have an advantage.
Categorizing Your Book Correctly
One way to ensure your book sells is to categorize it correctly on Amazon and other online bookstores. When you're submitting your book, make sure you choose the most relevant category from the list provided by the store. For example, if your book is a work of fiction, then choose the 'fiction' category, rather than the 'self-help' category. It gives the potential reader a better idea of what your book is about, and will result in more sales. You can also use Amazon's 'look inside' feature to give potential buyers a sneak peak of your book, which can be another way of enticing them to make a purchase. However, be sure to keep your book's blurb and Amazon description updated, as these are the first things people will see when they search for your book.
Creating A Buzz On Social Media
Social media is a powerful tool when it comes to marketing your book. Utilizing platforms like Twitter, Facebook and Instagram can help you create a buzz around your book and drum up interest from potential readers. You can post updates about your book, share excerpts or even host a giveaway to get people excited about buying your novel. In this age, social media is a key part of any marketing plan, so make sure you use it to your advantage to drive book sales.
Run A Preorder Campaign
When readers know a book is coming out, they're more likely to buy it in advance. Preordering also helps books hit bestseller lists, which can generate even more buzz and sales. Pre orders are also great for series books, as readers can ensure they get the next book as soon as it's released. This also gives the author more time to market the book. You can run a preorder campaign on your website or on any other platforms that sell books. It is also important to promote the preorder campaign through social media and other marketing channels to create awareness and excitement.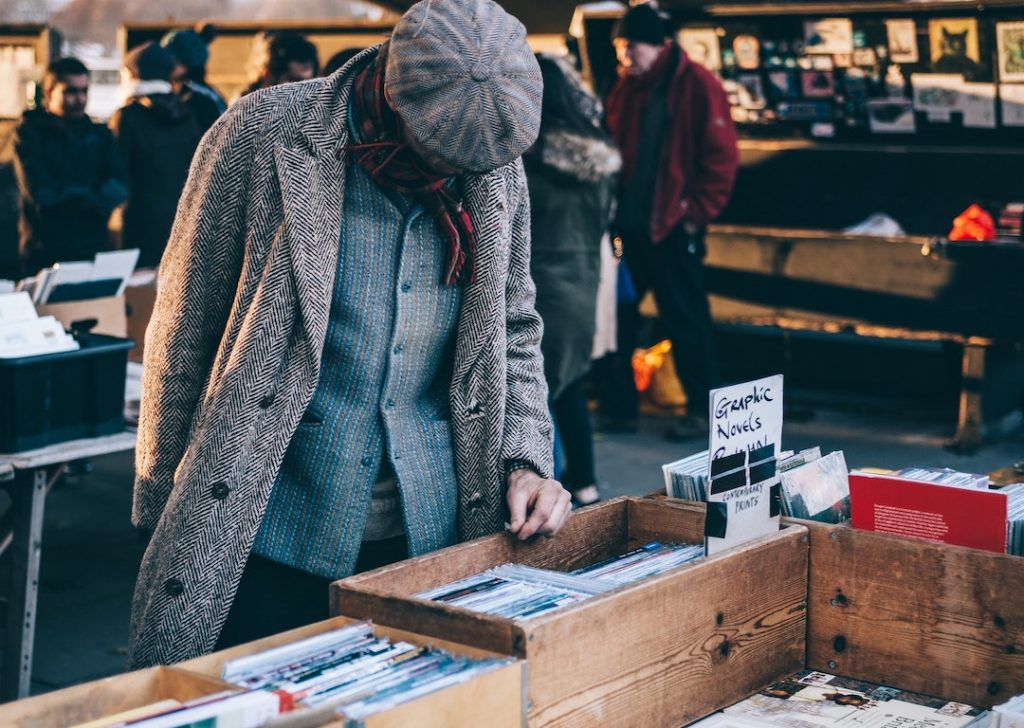 Create Reader Communities
Readers want to feel like they're a part of something, and giving them that opportunity is a great way to drive book sales. Whether it's hosting online or in-person book clubs, providing discussion questions, or having exclusive content available to readers only, give your readers a reason to connect with each other and with your book. Readers communities are a powerful way to create superfans who will not only help promote your book but also continue to buy your books long after the launch.
Host Author Q&As
Host author Q&As can be a great way to drive book sales. Get in touch with local bookstores, libraries, or other venues and offer to do a reading and Q&A session. You can also post about the event on social media and promote it to your email list. When you host a Q&A session, be sure to make it personal. Talk about why you wrote the book, what readers can expect, and answer questions from the audience. This can help create a connection with your readers and encourage them to buy your book.
Participate In Live Events
When you participate in live events, you have the opportunity to not only sell books but also to connect with potential readers. Live events can be a great way to get your name out there and to show people what your book is about. You can also give readings and talks about your book, which can help create interest in it. If you're not sure where to find live events, check out the event calendar on your local library's website or search online for readings and talks in your area.
In conclusion, following these expert-approved tips can help drive book sales. Utilizing a mix of marketing strategies, focusing on the quality of your work, and building a connection with readers are all important keys to success. By tailoring your efforts to your unique audience and following these simple guidelines, you can see a significant increase in the success of your book.
---
For enquiries, product placements, sponsorships, and collaborations, connect with us at

[email protected]

. We'd love to hear from you!
---
Our humans need coffee too! Your support is highly appreciated, thank you!