With the highest house prices in the world, and most of its land unbuildable, the city has found a new way to expand – by moving facilities into caves in the mountains.

There is a particular bridge in Hong Kong that offers spectacular views: the mouth of a river on one side, and near-identical rows of white apartment blocks and mountains on the other.
No matter where you look, though, you can't escape the stench of sewage. It wafts up from the treatment plant at Sha Tin, originally built on the city's fringe but now very much part of Hong Kong, as relentless development has pushed the city outward.
Soon, however, there will be no need to escape: the notorious smell will vanish, as part of Hong Kong's ambitious plan to move unsightly public works underground.
The city government is encouraging a host of businesses to build new facilities deep beneath the earth, inside the mountains that have caused the former British colony to become one of the world's densest metropolises.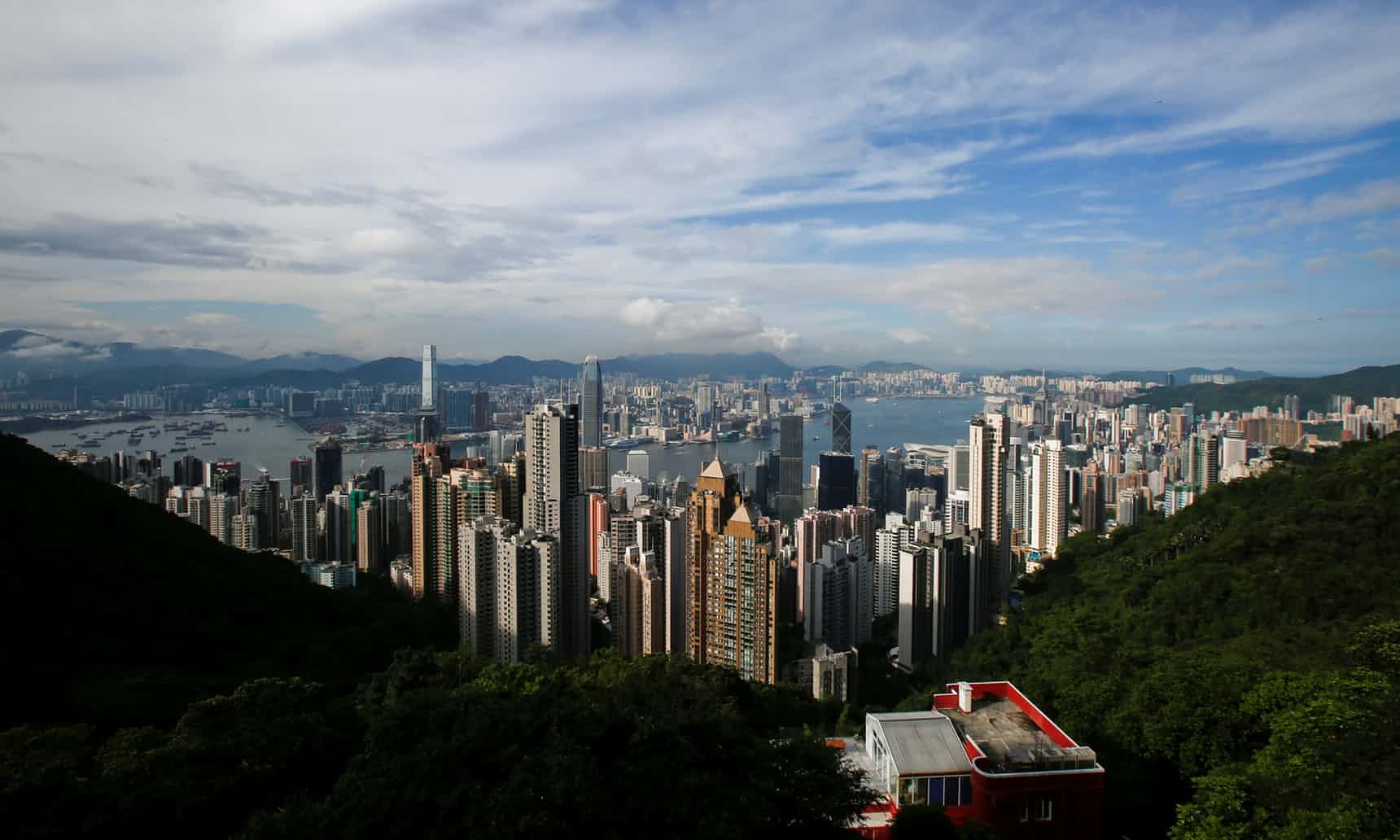 Officials have suggested that logistics facilities, data centres, reservoirs, laboratories and even swimming pools are all suitable for subterranean development. The government has released a masterplan for potential sites – a programme that recently won an award from the International Tunnelling Association in Paris – and is working to move other public utilities underground.
"In Hong Kong, the key driver [of cave development] is the land issue," says Edward Lo, the chief town planner. "Only about 24% of the land can be developed in Hong Kong, everything else is hilly areas that aren't cost effective to build on. So we want to turn this constraint into an opportunity."
Hong Kong has the most expensive housing market in the world, with median property prices more than 18 times median household incomes. Since British colonial rule began in the mid-19th century, the city has relied on reclaimed land, given the hilly terrain, and is plagued by property cartels and static government housing policy.
The masterplan could free as much as 1,000 hectares (2,500 acres) in the land-starved territory. The sewage treatment plant in Sha Tin will be the largest project to date, and is an attempt to showcase the benefits.
While building deep underground is not a new idea – Norway built its entire national archives in a cavern in Oslo, and Helsinki boasts an underground swimming pool that can accommodate 1,000 people – Hong Kong has taken it several steps further.
The plan lists 48 potential underground and hillside sites for new caverns, eliminating the need for companies to locate their own. Hong Kong also already has several projects built inside hills, including a waste transfer station, an explosives depot, a reservoir and metro stations. Hong Kong University moved a reservoir into a nearby hill in 2007, in order to expand its campus.
Officials hope underground tunnels can also accommodate records storage, science labs, wine cellars and car parks.
Areas suitable for cavern development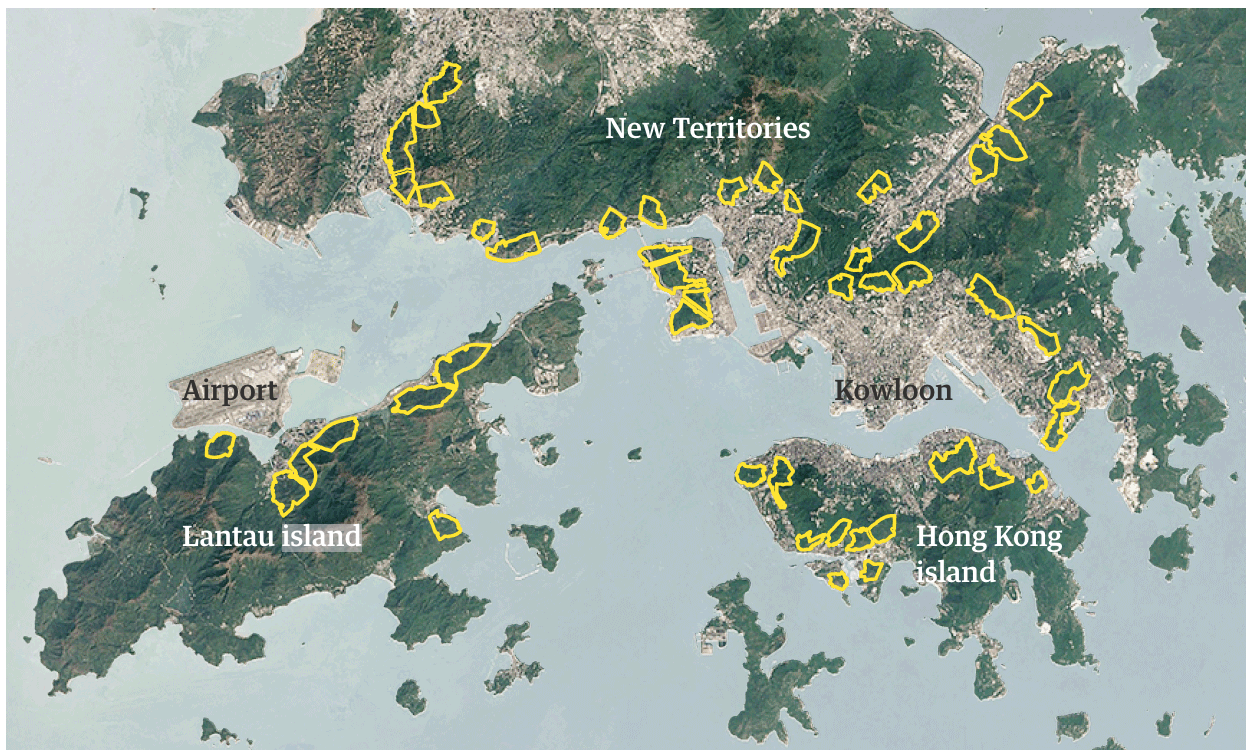 "Caverns are a good way to deal with nimby-type facilities," says Tony Ho, chief geotechnical engineer at the Civil Engineering and Development Department, arguing that residents are less likely to object to unsightly projects if they are buried below ground.
"If we can put suitable facilities inside caverns, then we can release precious surface land for other uses: for example, housing."
But critics argue that caverns are no quick fix for the city's land problems. Hong Kong needs roughly 9,000 hectares for housing development, according to the Our Hong Kong Foundation think tank. The caverns will only free about 1,000 hectares, and then only if existing structures are moved underground.
"This only solves a small problem," says Stephen Wong, deputy executive director of the foundation. "What else are we doing? Where are the other innovative ideas for creating much more land? We don't oppose using caverns, but we're saying it's technically difficult, it's costly, very time-consuming and only a few hectares will be released with each project."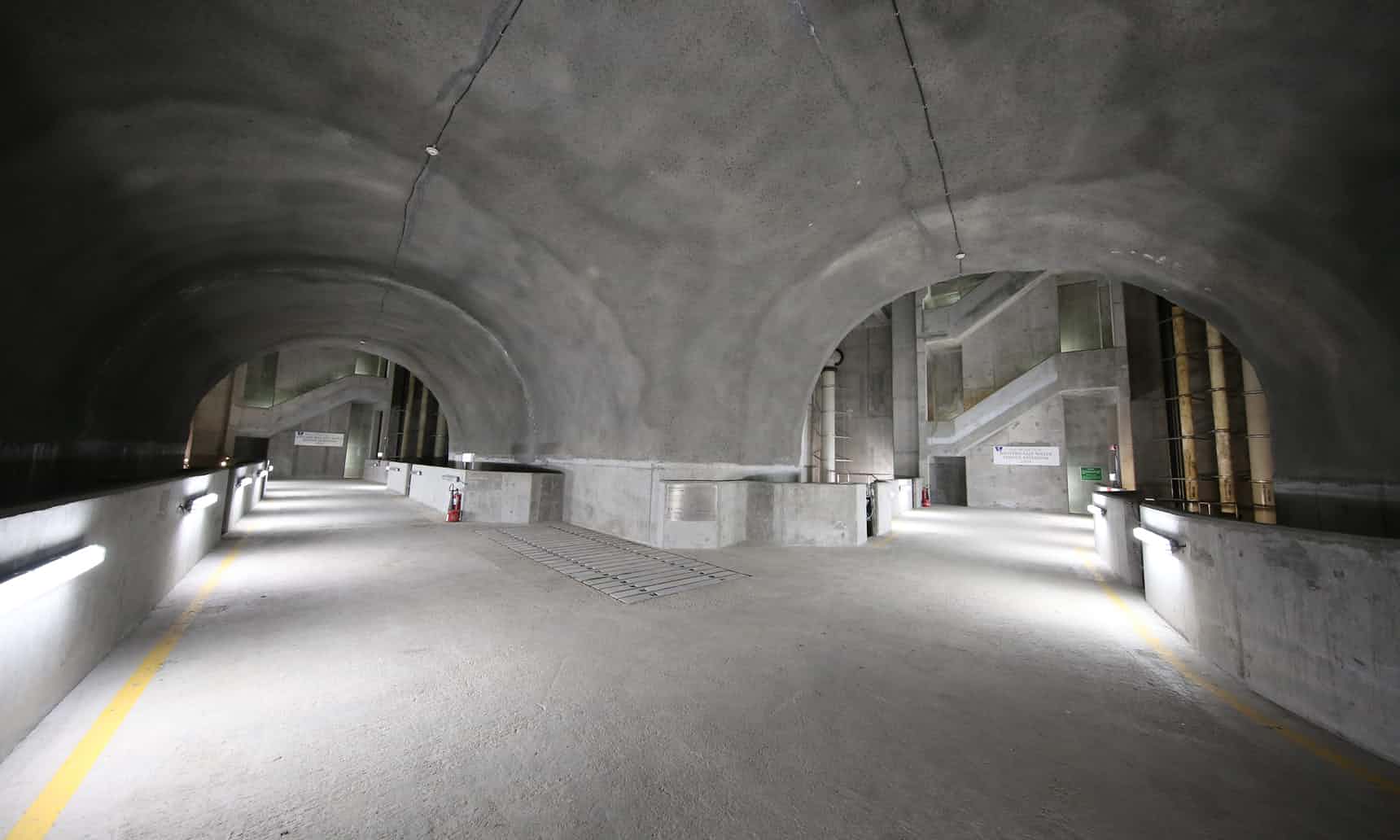 Planning to relocate the Sha Tin sewage treatment plant to a cave began in 2012, and construction is not scheduled to start until next year. It will take a further nine years to build the facility, and up to two years of tests, bringing the total project time to about 18 years.
"Because this project is so big, we can't afford to have any failure, so we'll need at least a year of testing to make sure the facilities in the cavern work before we release the land [at the original site]," Ho says.
Costs can also be a burden. Relocating the plant is projected to cost about £60m, and similar schemes can amount to as much as £275 per cubic metre to build. Construction costs are typically two times more expensive than building above ground.
Despite the high upfront expenditure, however, caverns can benefit from lower maintenance costs than traditional buildings, and never need to be torn down.
They also could reduce energy consumption. Cooler, more consistent temperatures underground mean less need for air conditioning, especially during Hong Kong's notoriously hot summers, when the mercury rarely dips below 30C (86F) during the day.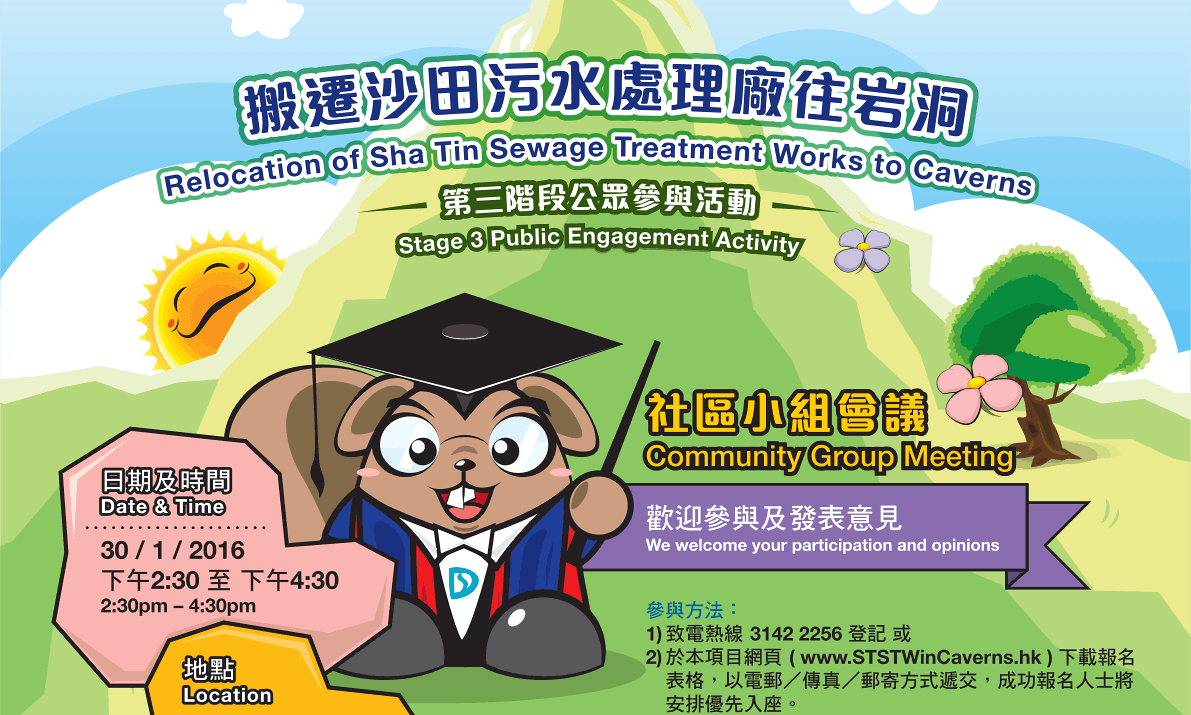 In a bid to give the project a friendly face, officials have rolled out a cartoon marmot, an animal known for its burrowing skills, and hosted a series of public education events.
Given Hong Kong's well-publicised housing shortages – and the lengths people will go to to get a bed for the night – Ho and Lo stress that there are no plans for people to live in caverns.
"We won't recommend housing in caverns, but we will try to put a host of other facilities underground so we can release surface land for housing," adds Lo. "We still think above ground would be a better built environment for living."
This article is written by Benjamin Haas & originally appeared in The Guardian.


---
Our humans need coffee too! Your support is highly appreciated, thank you!