This year's edition of the Global Risks Report points out an existential need for a cooperative, multistakeholder approach to common global problems.
Striving for supremacy leads us away from multilateral cooperation based on stable partnerships and moves our world towards confrontation, tension and conflict.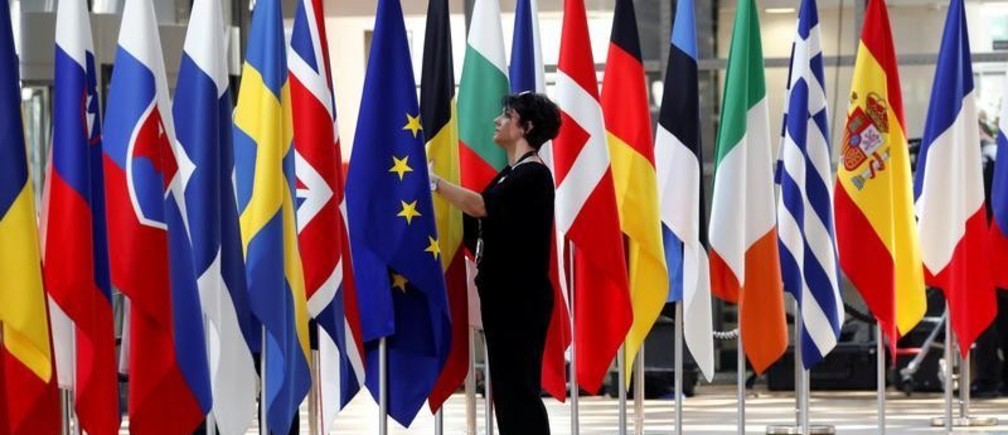 We as Europeans learned that we can achieve most, when we are ready for compromise for the greater good for all and when we stand together united and committed to our values, interests and visions.
As we strengthen the profile of the EU in diplomacy and defence, we will be able to better tackle the challenges around us. And we stand ready to share our experiences and expertise for reducing the risks in the world on the basis of collaborative action.
Examining the evidence
This year's Global Risks Report is a great piece of evidence. It testifies to the fact that there is a chance for mankind to at least mitigate future catastrophes of a global scale. To moan in hindsight, "If only we had known!" will not be credible any more: we will be judged by the generation of our grandchildren.
We use, shape, and break the common goods of this world, and we will also hand down the fruit of our actions to future generations.
The findings of the Perception Survey – the assessments of more than 1,000 experts and decision-makers worldwide put into print – spell it out in clear terms: we are already "sleepwalking into catastrophe" with regards to environmental risks. And we are on our way to do so in other fields as well.
The Global Risks Report eschews relativism and hyperbole, it outlines precisely the common assumption of likelihood and impact of the most relevant global risks.
But the Global Risks Report does not make mere prophecies of doom. In addition, it also provides practical proposals for mitigation and ways out of crisis.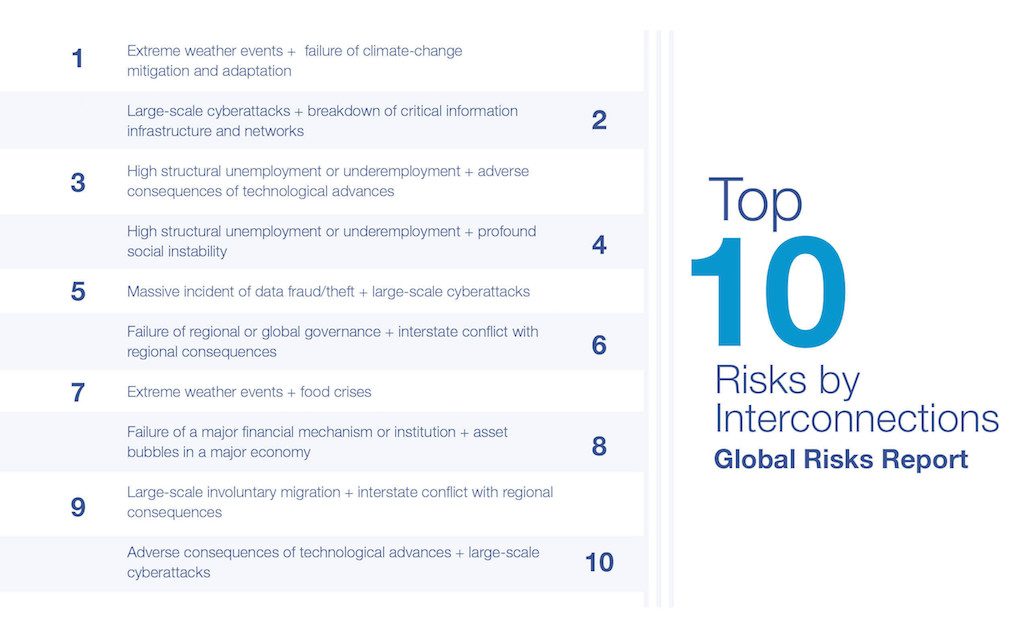 'Remain transatlantic, become more European!'
As depicted in the report, the revival of geopolitical and geo-economical antagonisms has led to a substantial shift in our perception of today's challenges and tomorrow's threats. And it reveals the necessity for Europe and its allies across the Atlantic to revive and strengthen multilateral action.
As Europeans, we shoulder the responsibility for stability and security in Europe together with our transatlantic allies. The slogan "Remain transatlantic, become more European!" emphasizes the shared conviction of many European states to take on a greater and fairer share of the burden for the transatlantic alliance than in previous years, while becoming more self-reliant in their own security and defence matters.
We remain convinced that the risks we face in a globalized world need not less but ever more stable, reliable partnerships – built on mutual trust. Germany will remain a driving force for Europe's further integration in unison with its commitment to strengthening NATO, the Organization for Security and Cooperation in Europe (OSCE) and the UN, as well as our partnerships worldwide. Because global security needs reliable long-term commitments, not disconnected deals just aiming at quick wins.
Europe – a unique actor in a polarized world
The Europe we see today from Iceland to Ukraine and from Portugal to Estonia is manifold: countries belonging to the EU and some of them to NATO as well, countries which are neutral and others which are seeking to be part of the Euro-Atlantic structures.
Yet, we also witness the rise of right-wing populist movements targeting our liberal and open societies with their ultimate goal to destroy Europe. Furthermore, some countries are directly confronted with Russia's desire to control its self-defined zone of influence – even by projecting military power. This ideological mindset has its roots in the past.
It has been overcome by enlightenment as well as the understanding that everyone benefits by balancing social inequalities. This is the Europe we see today, focusing all interests and policies around the very core values we share: human dignity and the rule of law. That is the very centerpiece of Europe, and we have to defend it by all means: diplomatic, economic, cultural and if necessary military. Diversity, respect for different cultural and historic identities, not giving way when the rule of law is violated, preserving the dignity of every human being – this has led us to a Europe that is working relentlessly on optimizing the balances between unity and diversity by compromising in and outside the EU, in multilateral and bilateral fora.
This willingness to find mutual benefit by way of compromise is the lesson of Europe's history. And this is what a united Europe can offer in a polarized world of multi-faceted risks.
This article is written by Ursula von der Leyen, Federal Minister of Defence, Federal Ministry of Defence of Germany.
Originally appeared in World Economic Forum.
---
For enquiries, product placements, sponsorships, and collaborations, connect with us at

[email protected]

. We'd love to hear from you!
---
Our humans need coffee too! Your support is highly appreciated, thank you!