Wondering how you can fully protect your home or business against theft, fire, vandalism, or illegal activity? Even if you have a sound security system installed on your property, human presence is vital to enhance full protection. Security guards become important to ensure that your home is not only safe from theft but other undesirable elements. Read on to learn what a security guard is and how to become one.
What is a Security Guard?
A security guard is a person who is employed to protect people, assets, or property. Security officers usually patrol and inspect properties against theft, fire, terrorism, vandalism, and illegal activity. In other words, the primary role of security guards is to monitor protected areas to prevent crime. Security guards are either privately or formally employed by clients. Formally employed security officers are often in uniform, which maintains a highly visible presence that deters inappropriate and illegal actions while patrolling the property. Whenever they notice something unusual, they take appropriate action and also report any incident to the client and emergency services. For a long time, the term watchman was used to describe them.
Duties and Responsibilities of Security Guards
Security guards are responsible for monitoring CCTV cameras, alarms, as well as protecting and enforcing laws at the property they are guarding. Guards also control access to workstations for visitors, employees, and outside contractors. They also perform security checks on vehicles entering or leaving the premises. While on duty, the guards are also expected to write reports outlining what they observe while on patrol. A security guard should remain alert throughout the shift, and in an emergency, they can call for assistance from fire, police, or ambulance services. Other security officers may be armed and they are also empowered to detain violators.
How to Become a Guard
Security guards should possess distinct personalities where they can perform tasks that are physical, mechanical, athletic, or tactile. There are also other things that you should know if you want to become a security officer. Consider the following elements so that you can choose your career wisely.
Choose the Right Course
If you are interested in joining the security services, you should begin by choosing an appropriate course that suits your needs. Expert security services professionals at perthsecurityservices.com.au/security-guard/ explain that choosing the right course is an excellent way to start your career in this sector. Different security courses come with many benefits and potential positions that can help secure your future. If you enroll for your security course at a reputable academy, chances of getting long term and stable work will be high. 
Possess the Right Qualifications
Gone are the days when security service jobs were often viewed as a preserve for the less educated and people from poor backgrounds. Other career components in the security sector are very sophisticated that they require one to possess proper qualifications to become a member. Some security systems are highly advanced, and they require people who can understand the various functions of technology. Security executives have degrees in related areas in the field. You should also be able to communicate effectively since the job requires you to deal with people every time. Security guards should possess knowledge of public security and safety and should be mindful of the public interests. A guard should also be able to exercise caution and good judgment when dealing with a potentially dangerous situation.  
The Application Process
To apply for a job in the security services sector, you should first apply for an open position within a company that offers the services. You will be invited for an interview if you have the right credentials, and you should also pass the background check. When you meet all the requirements, you are then hired as a security guard and you will receive on-the-job training. However, training varies depending on your position and state regulations. For instance, armed security guards should undergo extensive training since they will deal with firearms and other sophisticated equipment used for surveillance. Many security companies offer ongoing training to improve the competencies of their guards.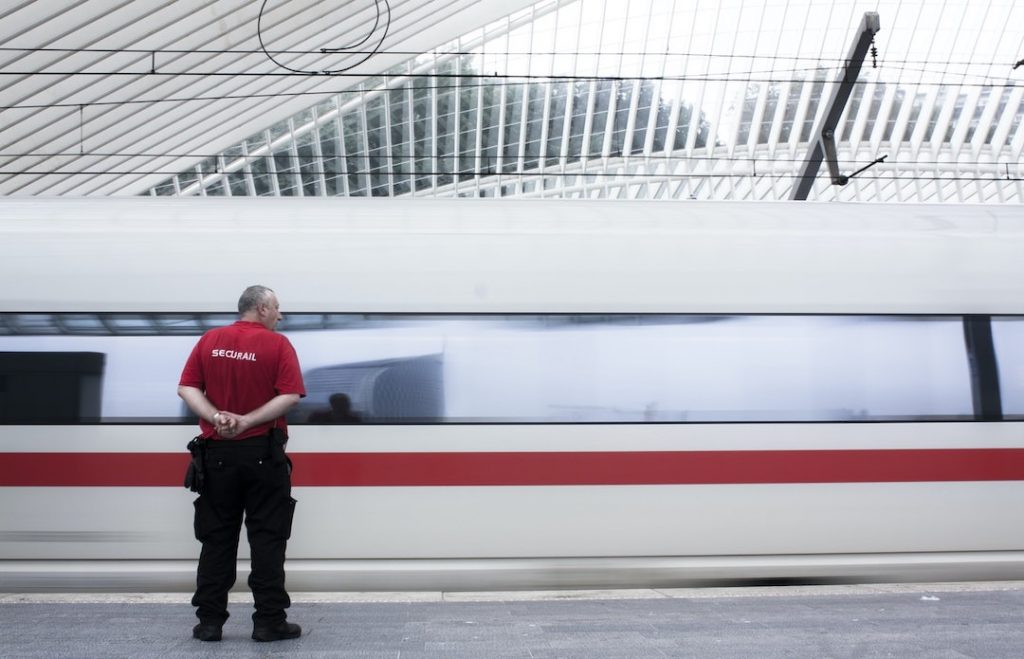 A security guard plays a pivotal role in protecting property against theft, fire, or other criminal activities. They also maintain peace and order in different places where they perform security checks on both human and vehicle traffic leaving or entering different workspaces. Security officers are uniformed and others are armed. A guard should be vigilant throughout their shift, and they can call for assistance in case of emergency. To become a security officer, you should choose the area of specialization and undergo training to be competent in their work.
---
For enquiries, product placements, sponsorships, and collaborations, connect with us at

[email protected]

. We'd love to hear from you!
---
Our humans need coffee too! Your support is highly appreciated, thank you!