"Just checking there aren't any knives," he says in a stern Cockney drawl straight out of a gangster film.
"No! No knives! Definitely not!"
He throws a glance at the forks and spoons on the table and, with a wink, turns back to the kitchen.
Shortly after, great steaming plates of pie and mashed potato start to arrive.
Faced with food that's begging to be chopped up, I ask my lunch host Nick Evans why I can't use a knife.
"It's not the done thing," he says.
And he should know. He's the founder of a special kind of lunch gathering.
Taste of the past
The Pie and Mash Club is a society of gourmands who travel around London seeking out restaurants that serve pie and mash and liquor and eels — the traditional comfort food beloved by London's working classes for the past 100 or so years.
Traditional pie shop fare is a minced beef pie, mash, liquor — not alcohol, rather a white sauce with fresh parsley running through it — and eels. Stewed and hot or cold and jellied.
It's hearty nostalgic food reminiscent of a bygone era and each mouthful is as quintessentially London as red Routemaster buses, black cabs, pearly kings and Beefeaters.
A. Cook's restaurant in Shepherds Bush is featured in cult British mod movie, "Quadrophenia," David Beckham takes his mom to Tony's in Waltham Abbey, while the interior of Manze's in Walthamstow is so glorious that it's been given special heritage protection in the UK.
"Pie shops are a little slice of London's history," says Evans. "It was London's fast food before you had McDonald's."
Culinary tourists
Each year during the colder months, somewhere between eight and 20 enthusiasts meet every few weeks at a different restaurant, mostly in East London, Essex and Kent, the heartland of pie restaurants, or shops.
"We're pie and mash tourists," says Evans. "We try to get out and see as many of these shops as possible."
Today, it's the Pie and Mash Shop (that's its name) in Welling, a suburb in the postwar sprawl of Greater London, about half an hour by train from recognizable sights like St. Paul's Cathedral or Trafalgar Square.
There are about 10 of us having lunch in the restaurant, which like many shops is decked out in traditional fashion wooden booths, marble-top tables with wrought iron legs and tiled walls.
Eels, really?
Some opt to start with a bowl of stewed eels, a long skinny fish that used to fill the Thames, though nowadays they're mostly imported from the Netherlands.
The fish, which is white but not flaky like cod, is cut into inch-thick slices that bob like white knots in a clear broth flavored with vinegar or lemon juice and peppercorns.
Evans admits that some people have a "squeamishness" about them, even staunch pie and mash fans.
But, he tells me, in the heyday of pie and mash in the first half of the 20th century, they were so popular that many shops kept live eels in tanks and sold them out the front to passersby to cook at home.
Getting it right
Evans has ordered what the Pie and Mashers jokingly refer to as a "Noah's Ark": two pies, two mash and double liquor.
Here I get an introduction to the finer points of eating pie and mash like a true Cockney.
"It's traditional to break open the underside," he says.
He flips his pie over with his fork and spoon, exposing a delicate cushion of pastry, which he breaks open with a puff of savory steam to expose minced beef.
Then he sprinkles vinegar over the filling. There's a choice of plain malt or chili-infused.
Both are customary.
In the past, the spice would have come off cargo ships from exotic locations at docks in the Thames.
Ketchup is a no-no.
So is gravy, which seems, to me, like a more obvious bedfellow for pie and mash than liquor.
I eat my pie and mash, which is a bit bland but comforting, and at $8.50 (£5.50) for a plateful and a mug of strong tea a bargain.
Club regular Chris Charalambous, a 52-year-old postman with a wide grin and an earring, explains the whole liquor thing.
"There was no meat in the pies in the past, it was eels," he says.
Eels were ubiquitous then, as one of the few fish that could survive the noxious, polluted soup of the Thames, which for a long time was London's rubbish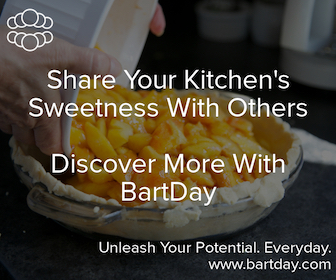 dump and toilet.
"You'd take a mouthful of pie, swirl it around in your mouth, and spit the bones out.
"That's why a lot of the old pie shops had sawdust on the floor."
In the past, liquor was made with stock left over from cooking the eels.
These days, though, it's more likely to be made with chicken stock.
Pie-eating contest
Charalambous also has the biggest plateful of the day — three pies and three mash swimming in a river basin of liquor.
"What's the name for a triple?" I say.
"A gutbuster," he throws back.
It turns out that Charalambous is the three-years-running champion of the club's pie-eating league.
"It's not a major pie-eating competition," explains Evans. "Just a bit of fun."
But there's a points system and rules all laid out on the club's website.
Points per portion are as follows: Eels = 4 points, Pie = 4 points, Mash = 3 points, Liquor = 1 point.
"Squirreling" (hiding pie in a napkin on your lap and the ilk), the rules note, "could result in expulsion," and if you overdo it and barf, that's a "straight zero."
Charalambous didn't earn his title for nothing, having once eaten 10 pies in one sitting.
"It was 2011, 27th of January 2011," he says. "I got the tram home and I was so full I couldn't get off at my stop.
"It took me a couple of days to get over it."
He says he doesn't indulge as heavily these days, but his reputation remains intact.
He rubs his belly and one of the others jokes: "He's the Usain Bolt of the Pie and Mash Club.
"The man's a record breaker."

Five of the best London pie and mash shops
If you're in London and want to capture the pie and mash experience, here are some can't-miss picks:
M. Manze
Good food.
Traditional surroundings.
London's oldest pie and mash shop opened its doors in 1892.
Plus, it's down the road from Tower Bridge, one of London's most picturesque landmarks.
Eat pie, then gaze down into the Thames and think of the eels.
The name Manze has become synonymous with pie and mash in London. In a pleasing cultural twist, Michele Manze, was the son of an immigrant from southern Italy.
This shop is the real deal: one of the few remaining originals and in central London too.
Like may others, the M. Manze pie and mash has a vintage atmosphere thanks to traditional decor, with wooden booths and old tiling.
Goddard Greenwich
The original Goddards opened in 1890 down the road in Deptford.
This shop, a new one done in the old style, is part of a growing number of "pie and mash plus" places that offer chicken and mushroom, steak and kidney and vegetarian as well as minced beef.
Goddards at Greenwich, 22 King William Walk, Greenwich, London; +44 20 8305 9612
F. Cooke
Before Hoxton transformed itself into hipster central it was the heart of the working class East End and F. Cooke has served Hoxton Market shoppers for generations.
It still has sawdust on the floor, though these days it's more polite to spit your eel bones onto a plate.
L. Manze
The Manze family really cornered the pie and mash market in the early part of the 20th century.
This one in Walthamstow is the work of Luigi, Michele's brother.
It's in a listed building, with a 1920s interior that's a work of art. Just avert your eyes from the Formica tabletops.
The Pie and Mash Club also publishes a more comprehensive list of London pie shops although they make a point of not reviewing shops.
This feature originally appeared in CNN.




---
For enquiries, product placements, sponsorships, and collaborations, connect with us at

[email protected]

. We'd love to hear from you!
---
Our humans need coffee too! Your support is highly appreciated, thank you!