A who's who of the corporate world is turning to renewables, notably wind, as they make massive new deals.
Guess which company bought the most clean energy last year? Yes, no surprise, Google. The tech behemoth still dominates when it comes to wind and solar, but it's now being joined by other corporate titans, some decades old and far from Silicon Valley.
Businesses made deals to acquire 3.4 gigawatts of renewable energy in 2015, equivalent to half of North Dakota's entire power capacity. Of that amount, two-thirds came from first-time buyers, according to figures from the nonprofit Rocky Mountain Institute (RMI), which facilitates such deals through its Business Renewables Center.
Those newbies include the 77-year-old building materials manufacturer Owens Corning, veteran U.S. government contractor Lockheed Martin, and Dow Chemical, founded in 1897. They're moving forward to cut greenhouse gas emissions even as the Obama administration's Clean Power Plan faces uncertainty from a recent Supreme Court stay.
The pressure to cut back on planet-warming pollution comes not just from government but shareholders. "The people who invest in Dow Chemical want us to have a strong sustainability mindset," says Jack Broodo, president of the company's feedstocks and energy business. Dow agreed last spring to a 15-year contract with a wind farm in south Texas for 200 megawatts of capacity to power its Gulf Coast manufacturing.
Like other companies on RMI's list, Dow has internal climate-related targets, which include using 400 megawatts of clean energy by 2025 and keeping greenhouse gas emissions below 2006 levels.
Boosting efficiency and installing solar panels will only get companies so far. Owens Corning, for example, has put solar arrays at its locations internationally, but the company has a goal to reduce its greenhouse gas emissions 50 percent this decade.
"In order to meet a goal that aggressive," says Owens Corning's chief sustainability officer Frank O'Brien-Bernini, "it was very clear to us we needed a renewable energy strategy that was very much larger than we could imagine with on-site projects."
O'Brien-Bernini says his company watched key tech players like Google do large clean energy deals for years but had "a really hard time figuring out how they were making it work." Last fall, Owens Corning signed an agreement with Chicago-based Invenergy for 125 megawatts of capacity from a wind farm being built in Texas.
"Wind and solar prices are getting competitive in many states," says Herve Touati, managing director at RMI's  Business Renewables Center. At the same time, external and internal pressures on industry to cut emissions are driving action.
Wind accounts for more than three-quarters of the capacity locked in over the past year, according to RMI. Solar will "get to a point where it's cost-competitive, it's just not there yet," says Broodo. "Wind is there."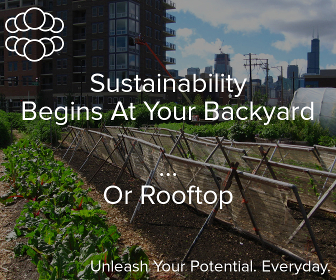 If the prices are right, what's holding companies back? Part of the challenge, O'Brien-Bernini says, is understanding the legal and accounting details of agreements that can stretch 15 years or more.
"It's a brand new deal structure for us," he says.
The long-term nature of power purchases, which helps ensure the viability of new clean energy projects, was also an issue for Lockheed Martin.
People had a difficult time wrapping their heads around that, says senior manager of environmental sustainability Scott Stallard. Lockheed made its first clean energy deal this month for 30 megawatts of solar, committing to 17 years of power from a Duke Energy facility in North Carolina. A deal like that didn't seem viable in the past, Stallard says, "but as the prices have been coming down, we realized we really needed to take a hard look at it."
While the numbers are getting bigger, industry isn't exactly ditching fossil fuels. Lockheed Martin's power deal will serve about 10 of nearly 600 sites, while Dow's Broodo emphasized the need for a "natural mix" of electricity needed for round-the-clock operations.
Can the momentum continue?
"In the short term, I tend to be pretty bullish," says Touati. "In the longer term, I don't know." He says the federal tax credits for solar and wind, which Congress renewed in December, will help keep the market strong for the next couple of years.
For now, it seems, there's a win-win for firms that can overcome their inertia and get a big wind or solar pact done.
"Would we do it for marketing alone? No," says Broodo. "Are we ok with having a very positive sustainability story? Sure."
This feature originally appeared in National Geographic.





---
For enquiries, product placements, sponsorships, and collaborations, connect with us at

[email protected]

. We'd love to hear from you!
---
Our humans need coffee too! Your support is highly appreciated, thank you!