Slot machines have been around for more than 200 years. What started as a machine with a lever in the corner of a bar has turned into a multi-billion-dollar industry today. Thanks to the internet, we no longer have to go to the land-based casinos—we can play slot machine games from the comfort of our homes.
Slots have been changing and improving throughout their history, starting as a minor entertainment at the beginning with candies and chewing gums as the prize turning to a serious business that can give a progressive jackpot worth tens of millions dollars. 
But what changes can we expect this year? Today, we will talk about the most exciting new stuff happening in online slots. Whether these are just prototypes or are already in place, it is worth taking a peek and prepare ourselves by the time they are ready.
Virtual Reality Slot Machines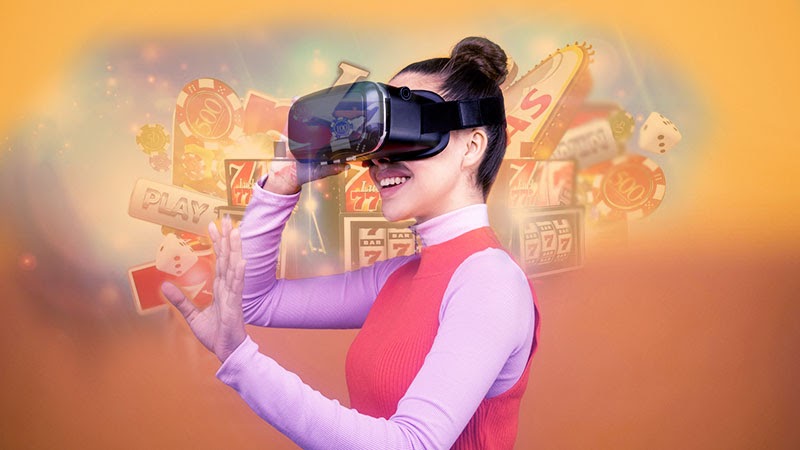 NetEnt has pioneered this advancement in slot machines. A virtual reality (VR) game requires a VR device, which looks like a goggle. That goggle has a screen inside that projects images into your eyes, giving you the feeling that it is real. 
With a VR device, you can also connect a hand-held apparatus which helps you control your movement in the game. There a lot of different firms that create these gadgets, and you can choose them depending on your budgets and aim. Be very demanding while choosing your goggle as the price is reasonable, and you will need good quality. 
In 2020, we can expect VR slot machines to become more accessible to casual players. What does it mean? It means that if you buy a VR device, you can "walk" or "enter" a casino. A VR device allows you to walk around the aisles of a casino and choose the games you want to play. It is like an open-world computer game, but it is your body that actually moves.
At first, the VR games will be focusing on computer-generated images. Soon, game developers will build a real environment. Today, live casinos operate inside studios. Soon, these studios can become a virtual world—you can walk inside this studio while wearing your VR device, and then choose a game that you want to play. 
With a device like this, you will certainly feel like you are inside a real casino even if you are at home.  
Multi-grid Gameplay
For a long time, many developers stuck with either a 3-reel or 5-reel slot machine. Regardless of the reel count, the slots only had one grid. 
It was only in recent years that slot machine developers introduced new slot designs that have two grids. The most common multi-grid design is the colossal reel. One slot grid is a 5×3 while another one is a 5×6.
With slots like this, it is not unusual for casino operators to charge higher bet amounts per round. However, this trend is starting to change. A new trend is a slot machine with two exact grids, with different special symbols spinning on the two grids. 
The great thing about this trend is that you only bet for one grid. The other one is like a bonus where you can win extra cash without betting on it. Slots like this are more attractive because they are easier to understand. Players also know that the odds on the top grid are the same as the bottom grid. 
Another good aspect of this design is that the wild on the top grid is different from the wild at the bottom grid. What this means is that not so many symbols are spinning on one grid, giving you better odds than if all symbols were a part of the same slot grid. 
Facial Recognition Slot Machines
If phones and other software now use facial recognition, then there is no reason not to do this with slot machines. Facial recognition can do so many things in terms of security. 
Here are some of the benefits of the facial recognition slot machine games:
Prevent theft – slots will only work if the face of the player is recognized. It means that no one will play the game instead of you. 
Prevent rigging – players cannot rig the system by creating multiple accounts just to get bonuses.
Personalized experience – the casino itself can change its designs according to the player's face. Or it can change according to your mood or facial expression. 
KYC – know your customer; casinos can prevent people from using their system for money laundering activities.
Facial recognition is a powerful way to identify fraudsters, hackers, and other ill-doers. It protects not only the players but also the companies that develop and offer slot machines.
Today, most advanced mobile phones, tablets, and computers use facial recognition to prevent identity theft. A system like this prevents crime in retail and online purchases. They can also help marketers target the right audiences. 
As far as security is concerned, facial recognition has limitless possibilities. In the world of slot machines, facial recognition can also help gambling control agencies build a database of people who are addicted to gambling, and prevent them from playing if they are beginning to destroy their lives with excessive gaming.
Skill-based Slots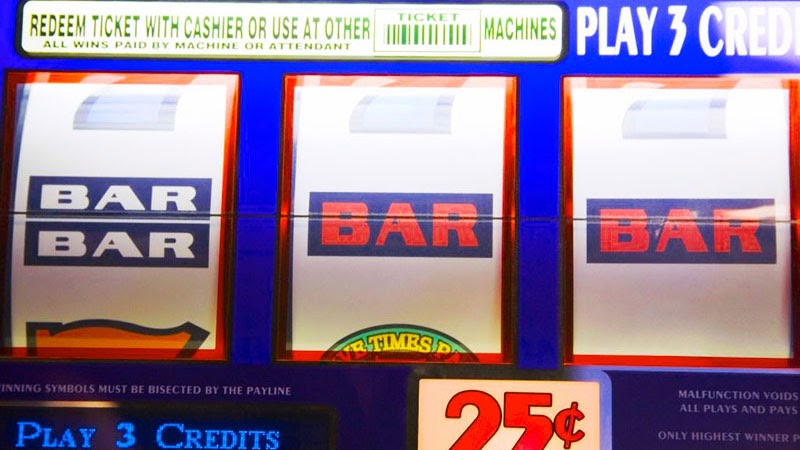 For hundreds of years, the slot machine has always been a game of chance. What if we can build one where it can become a combination of chance and a game of skill?
There are skill-based slots machines now, but they have not really taken off yet. With skill-based slot games, more players will have a reason to play. The problem with slots today is that you lose a lot of money — you risk your bet on chance, and you have no way to influence the outcome of the game.
If developers make a skill-based slot, the player can make choices that will turn the odds in his favour. If you can influence the result of a spin, you will find the experience more fulfilling, because you win based on the decisions that you made.
But how does it work? An example is a slot where you can choose several symbols and place them on specific reels, and then you spin the reels while the symbol you selected stick in place.
Another example is a slot where a player swaps the positions of the symbol to be able to make a combination of the same symbols, then the symbols that make a combo would disappear and get replaced with new ones.
We can provide a lot of other examples, but the thing is that players could influence the result of each spinning. In this case, slots will be like some table games that require special knowledge of the gameplay and rules which will, in turn, attract more players with different preferences.
Bonusing Solutions
Another thing we can expect in the evolution of slot machines this 2020 is bonusing solutions. This is a feature where players can choose their own bonuses and not rely on how a slot was designed to give away bonus rounds. 
We have seen this lately in several slots. In a typical classic slot machine design, you get a certain number of free spins if you land the scatter symbol at least three times on the grid. We expect this trend to continue and increase among software developers this year. Games providers will give a choice for players, which will influence the odds and the gameplay.
With bonusing options, you can choose how many free spins you want for your bonus round. Each choice has a different number of free spins and a different feature. For example, you can choose 25 free spins with a 2x multiplier on each win, or choose five free spins but with a 20x multiplier in each win. 
As you can see, the player has a control over the way he wants to play his free spins, and he can exert his choice depending on what matters more to him—free spins or multiplier. 
Summary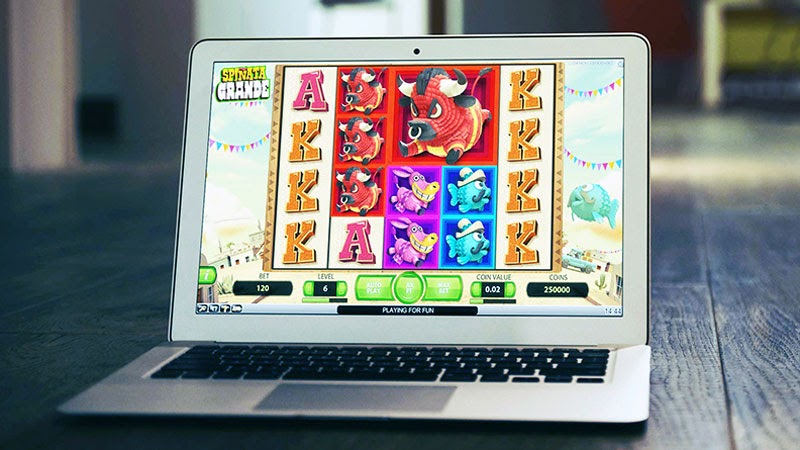 The slot machine is the poster child of online casinos. It has even penetrated casual gaming where players can play for free on social media channels, or from the website of game developers. An example of this is free IGT slots that you can access via a demo version.
There are more things to come in the future, and 2020 is just the beginning of new things that will happen to the online gambling community. It should not be a surprise that one day, we can even have holographic slot machines that we can launch through our watches or special holographic devices.
---
For enquiries, product placements, sponsorships, and collaborations, connect with us at

[email protected]

. We'd love to hear from you!
---
Our humans need coffee too! Your support is highly appreciated, thank you!