Technology has changed the course of the world in numerous ways. From allowing for faster development of prosperity-related industries, such as healthcare and agriculture, to improving the manufacturing and transport sectors. Whatever sector you may work in, it's certain that its operations were completely different fifty years ago.
The same happened in the sports industry, which for the past years has seen immeasurable innovations. Although these changes have been happening for decades, with one of the first technological breakthroughs happening in the 1950s with the improvement of wick performance sports apparel, the influence of technology is now more noticeable than ever.
In this article, we'll have a look at some of the most influential ways technology is shaping the sports industry.
Preventing Injuries & Rehabilitation Of Players
Broken bones, tweaked muscles, concussions… Any sportsperson is at risk of suffering injuries one time or another during their athletic career. In contact sports, such as football or hockey, the probabilities of getting injured are even higher.
Luckily, due to innovations in technology, doctors are now able to help their athletes recover faster. The same happens when it comes to the prevention of injuries, with the use of tools such as force plates that allow teams to predict injury risk and improve physical rehabilitation plans.
The number of NCAA and NFL teams using this technology is impressive. When properly analyzed, the data collected by this tool helps trainers and doctors better understand what is happening with their players. It also allows them to predict what might happen in the near future, and therefore ensure that they're taking all the precautions to protect their athletes from injury.
Tracking Athlete's Performance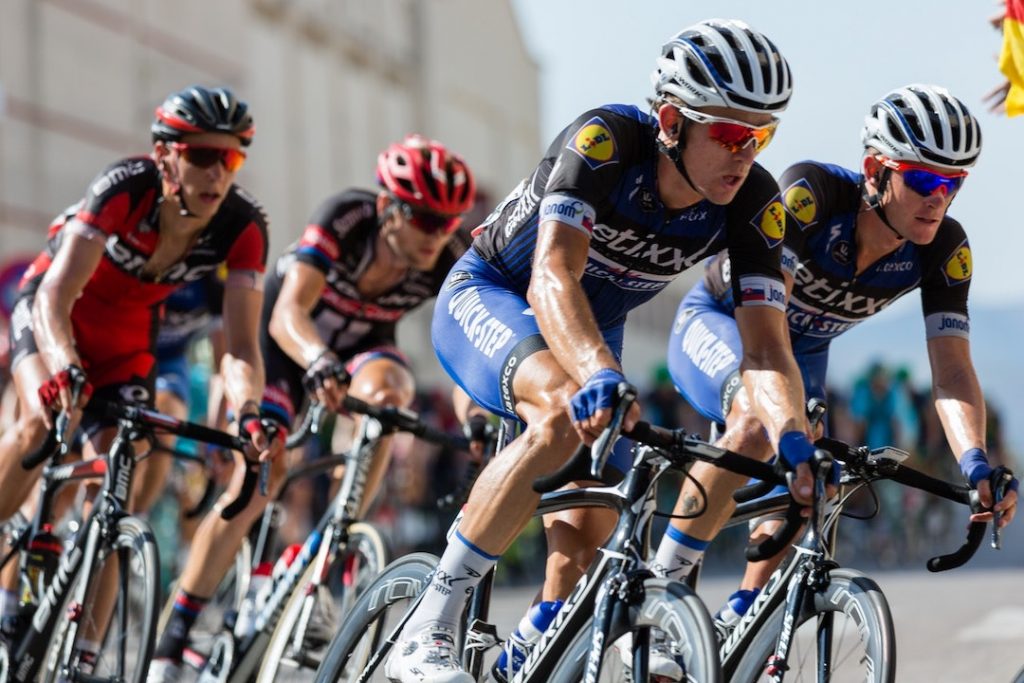 The biggest influence technology had in sports is possibly related to athlete's performance. Every year world records are broken, and that fact is highly dependent on the innovations in diet, training, timekeeping, sportswear, and performance tracking devices.
From Formula 1 to golf, and all the sports in between, technology now offers advanced simulators and tools that make training for peak performance easier than before. Athletes can simulate numerous situations and conditions that allow them to be better prepared on competition day.
Even though some of this technology is also available for amateur athletes, high-profile teams are now collaborating with tech giants to continue improving their performance.
For instance, Microsoft and Real Madrid partnered with the intent to build software that collects data during training sessions and matches. This wearable technology analyzes the individual data from players in real-time which can be accessed by coaches and physicians, helping them to make the right decisions at the right time.
Instant Replay & Virtual Assistant Referee
It might seem like instant replay has been around since we started following our favorite teams, however, the quality available today is very far from the original replays. The current technology allows referees, players, coaches, and fans alike to watch the replays from multiple angles, in high-quality, and slow motion. This provides for fairer games and less dubious decisions.
The same happens with the Virtual Assistant Referee (VAR) which is now commonplace in most high-profile soccer competitions, although it was only used in trial matches before 2018 when it was officially added to the Laws of the Game.
eSports & Virtual Sports
Over the past years, there has been a surge in the number of professional eSports players. Although computer games have been around for decades, and some competitions have occurred, the hype of eSports is now at an all-time high. This is probably one of the reasons why this is one of the rising types of sports that can be found at most betting sites in the USA in SBO.net, a guide that showcases platforms offering a wide range of sports, payment methods, and promotions.
What was before considered just a hobby, has become an ever-growing niche sport. eSports tournaments are now filling stadiums worldwide due to the innovation in gaming technology that led to an increase in the number of fans.
The same happens with fantasy leagues in virtual sports, which are automated computer-generated sports events.
Fan's Experience
The experience of fans has never been better, and we all have to thank technology for that. From the increase in digital media platforms that allows fans to closely follow what their sports idols are doing, to the high quality of live-streaming platforms, the reality is that fans are now more immersed than ever in the sports they follow.
But technology didn't just improve how fans watch their favorite athletes and competitions, it also improved the revolving experience. Long gone are the days when you needed to physically go to the stadium to purchase a ticket, as it's now possible to buy them online wherever you are.
The same happens when it comes to visiting the stadium to watch a match. Tickets now often contain QR codes that provide unique data that makes them near impossible to forge and allow for easier entrance through security checks.
Improved Recruiting Of Talent
As mentioned above, data and statistics play an important role in the prevention of injuries and improvement of performance, however, it also has a leading part in the recruiting of talent.
Although sports scouts are still important to track and analyze new talents, some aspects of athletes' recruitment are now being passed on to software. One of the NBA's teams, the Toronto Raptors, has partnered with IBM to develop a tool that increases the efficiency of talent recruitment. This tool provides the team with data-driven technology that helps them find the right athletes for their needs.
---
For enquiries, product placements, sponsorships, and collaborations, connect with us at

[email protected]

. We'd love to hear from you!
---
Our humans need coffee too! Your support is highly appreciated, thank you!