"It is not only a political or economic problem, but an educational one."
There are certain depictions of African life we in the West are all too accustomed to seeing: Images of poverty, violence and corruption conjure a one-note vision of an abject space that fails to capture the complexity bubbling beneath the surface.
Photographer Fabrice Monteiro, however, captures up a very different vision of Africa, one in which beauty, debris, danger and hope are closely interwoven. His Afrofuturist images predict a post-Apocalyptic future, where garbage and rubble are transformed into intricate, brilliant garments, serving as warning to future generations.
Monteiro grew up in Benin, located in West Africa, in the 1980s. "When I got back to the continent four years ago, it was a shock for me to see how much polluted West Africa became over the course of 30 years," the artist told The Huffington Post.
[infobox]
"Out of control consumption of plastics is augmented by a lack of ecological consciousness in the selling of everyday products. Tons of sand from the coast are taken away and used in construction, accelerating the phenomenon of erosion by sea and salt. There is failure to respect the most elementary rules for a sustainable fishing, [as exhibited by] the monostrand nets left behind at sea, large scale daily consumption of charcoal and perpetuation of ancestral techniques of slash-and-burn cultivation."
[/infobox]
In Monteiro's words: "It is not only a political or economic problem, but an educational one."
His series, titled "The Prophecy," aims to align tradition and progress for future generations, creating a visual lesson of the most jaw dropping variety.
The photographs chronicle Gaia, the ancient Greek personification of Mother Earth, who is exhausted by the prospect of maintaining the natural cycles in lieu of the contemporary habits of over-consumption. She sends djinns — supernatural genies — to deliver humans a message, a message, according to the artist, "of warning and empowerment."
Monteiro collaborated with costume designer Doulsy and the Ecofund Organization to render his impactful images, striking both in their visual detail and ecological urgency. The creative team visited 10 sites throughout Senegal, using the wildly polluted landscapes as a backdrop. Bits of rubble and waste were incorporated into the costumes, as well, communicating the full scope of the squandering.
The eerie images spotlight problem areas including the formerly beautiful beach Dakar's Hann Bay, the now fire-prone Tambacounda and Mbeubeuss, Senegal's largest waste dump. Each photograph features a magnetic central figure, at once maternal and alien, ancient and futuristic, catering to the land while warning her audience.

Whether they leave you enthralled or horrified, or likely, a little of both, Monteiro's photographs are a stark departure from the images that typically chronicle contemporary Africa. Fantastical and yet all too real, they combine staggering beauty and menace to create photographs impossible to forget.
This feature originally appeared in Huffington Post.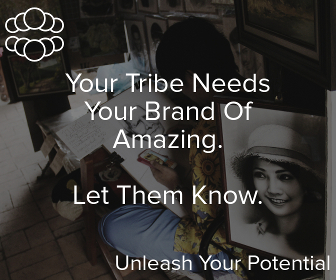 ---
For enquiries, product placements, sponsorships, and collaborations, connect with us at

[email protected]

. We'd love to hear from you!
---
Our humans need coffee too! Your support is highly appreciated, thank you!