Shop for handmade things around the world. So many crafts, so little time.
"There is nothing higher-class than real craftsmanship, diversity, originality, and service of skilled human hands."
— BRYANT McGILL —
"The world's premier network of events serving the DIY craft community" with fourteen fairs a year in Austin, Chicago, London, Los Angeles, New York City,Portland and San Francisco. Your new goal is to eventually visit them all.

The only holiday craft sale with indie goods and a yeti, Picnic Music + Arts Festivalhas been around for six years of fun. In Maine for the summer? They have a festival then as well.
Founded in Sydney, The Finders Keepers markets have now branched out to Brisbane and Melbourne.
"An evolving showcase for the many talented creatives whom make the east side of Los Angeles their home", the Echo Park Craft Fair happens twice a year and features over 70 artisans and designers at Mark Sennett studios in Silverlake. You'll find fresh flowers and cold-pressed juices along with more typical craft show fare (like jewelry and clothing).
The people behind Indie Craft Experience (ICE) are busy, busy bees – Summer ICE, Holiday ICE, pop-up shops, Salvage, Handmade at the High… they put on so many events a year! The organizers want to give people in the Atlanta area the opportunity to buy handmade creations and show people a good time while doing it: a mission to be proud of.
Get your craft on in Calgary.
A semiannual event occurring in both November and May (perfectly timed for Mother's Day and holiday shopping), The Handmade Market is produced by The Handmaidens: "a North Carolina collective of artists, designers, and crafters who create handcrafted adornments for body and home."

Housed in a restored warehouse from the 1940s, Crafted at the Port of Los Angeles is a permanent craft marketplace featuring the work over over 100 artists and craftspeople: "52 weekends a year of handmade happiness shopping, taking classes and meeting the makers." Admission and parking is free.
Unique is the biggest shopping event in the country featuring goods made in the USA. Currently, you'll have to go to Los Angeles to visit one of their markets, but they hope to start events in New York and San Francisco soon.
Find "everything you need to create a vintage and handmade lifestyle" each May and October at this fair.
Whether you're looking for antique furniture, a vintage dress or a pair of handmade earrings, Portland Flea-for-All is the place to go. It's open on weekends all year long, but during the summer they also hold "Flea Bites" with a rotating cast of foodtrucks and live music. Fun.
Craftland (the store) is open for your enjoyment year round, but things get even more craftily awesome during their holiday show: they expand their offerings by adding over 50 additional artists. So many options for everyone on your gift list! Visit between late November and the end of December to view all the unique wares.
The Strawberry Swing ("the Midwest's celebration of the handmade movement") swings into town twice each year with The Summer Swing and The Holiday Swing. You can check out some of the previous vendors here.

"Old school crafting techniques with new school flare" in southern Florida.
"A celebration of handmade art."
"Classy crafters bringing the best in handmade" to Madison, Wisconsin.
Show up early for a Crafty Wonderland show and you may get a free gift bag! Show up late and you may not get the freebies, but you'll still get to browse through the work of over 250 artisans. This one is huge! And held twice a year (along with a year round storefront).
Held yearly on the first weekend of December. Start your holiday shopping off right.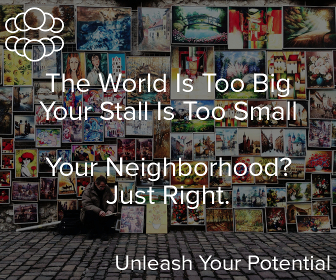 Working to "educate, promote and inspire local artisans while elevating the creative culture of the Utah arts community through science, technology and art." One of the ways they do this? Their DIY Festival! It happens in August. Their definition of "craft" includes all things handmade (including food and tech-related creations), so expect a lot of variety.
The perfect place to find a one-of-a-kind gift.
Three floors stocked with handmade and vintage gloriousness in February.
Possibly the most beautiful setting for a craft fair ever.
A thriving marketplace in its 11th year. What will you find? "Innovative jewelry, scary and sweet stuffed creatures, knitted accessories, silk screened prints and tees, felted fashions, hand bound books, spun yarns, stationery, 'zines, housewares" and so very, very much more.
This one has a unique concept: everyone sells things for babies and kids. Cuteness abound! They hold markets in over ten different cities in Australia (check out their site to see the list) and it would be the absolute perfect place to go to buy a unique gift for a baby shower or birthday party.
Thousand and thousands (AND THOUSANDS) of people flock to the Urban Craft Uprising shows every year to do some holiday or summer shopping.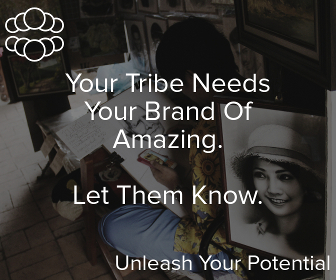 There are so many holiday and summer shows that it's refreshing to find one happening in September. Presented by Washington City Paper, Crafty Bastards has been going strong for over a decade.
If you read BUST Magazine you know that each issue packs in plenty of DIY goodness but that isn't the only way they bring craftiness to the masses: they also hold a variety of markets each year in New York, Los Angeles, London and Boston. These "craftaculars" are filled with dozens of vendors plus DJs, food, cocktails and DIY activities for attendees of all ages.
Awesome name, awesome market (full of awesome stuff – not shit) held pop-up shop style in four different German cities over the course of the four Advent weekends.
The Royal Bison (in Edmonton) is "twice-annual, artist curated, locals-only" and "kinda weird" = SOLD.

These two shows are sisters of a sort and both events give you the opportunity to browse through bushels of handmade booths plus free activities and workshops throughout the day.
A beautifully curated pop-up sale bringing together artisans from around the country for one wonderful fall day.
This feature originally appeared in BuzzFeed.



---
For enquiries, product placements, sponsorships, and collaborations, connect with us at

[email protected]

. We'd love to hear from you!
---
Our humans need coffee too! Your support is highly appreciated, thank you!