Times Square might be the most hashtag-worthy spot for welcoming the new year, but it's certainly not the best if you're a frugal partier seeking an equally ball-dropping experience. (We mean that in a good way.)
After all, local businesses are notorious for hiking up their prices when big crowds are in town for a major event. The cheapest hotel rates in New Orleans and Atlantic City, for instance, can rise in excess of 300 and 500 percent, respectively, on New Year's Eve compared with their normal prices. The last thing you want to do in the final hours of 2015 is ruin your finances over one night of entertainment.
Don't get us wrong, though. We don't recommend staying home with the cats and pouring yourself a glass of sparkling grape juice just to save a few bucks. In fact, you have plenty of fun yet affordable options for celebrating #NYE2016.
WalletHub's number crunchers ranked the 100 biggest cities based on 17 key factors to help you decide where you want to be as you count down to the new year. The data ranges from the legality of fireworks to the average price of a New Year's Eve party ticket to the forecasted precipitation on Dec. 31. You can check out the results, our detailed methodology and additional expert commentary below.

Experts Observation
New Year's Eve is one of the biggest holidays in the U.S. — with 190 million people tuning in to the ball-dropping tradition in Times Square and more than 80 percent of consumers spending less than $200 during this day. It thus merits a reasonable level of planning and budgeting. We asked a panel of experts to share their travel and spending wisdom particularly for this holiday. Click on the experts' profiles to read their bios and thoughts on the following key questions:
What factors should people consider when choosing where to celebrate New Year's Eve?
Thinking of it in travel terms, the question begins with deciding whether you're looking for celebrating close to home or taking a trip (relates to the second question).
If you are staying close to home, then you will probably start by considering whether you plan to be "on your own" or celebrating with family or friends. Celebrations are meant to be shared with others and when you can do that with those you are close to, then the satisfaction goes up and frames choices. Do you create a party or go to one created by others? Your personal preferences and the preferences of those you will be with will ultimately guide whether you prefer the intimacy of a home gathering or attending a created event at a club, music event with a band or public celebration for example. Intimate or with others? Stay in or go out? If out, how far and for how long? What do we want to do – eat? Dance? Listen to a performance? How much will it cost? Will we be drinking and how will we get home? All important.
If you are wanting something new or an escape and you are willing to travel, then your choice may be driven by your travel interests: are you seeking a new adventure (first-time destination) or an escape (e.g., from your northern cold climate to someplace warm and sunny). Here too, your choices may be guided by your travel party size, group interests and finances.
In summary, either situation will likely be guided by a number of factors like your travel motivations, vacation duration and finances, but above all you should be thinking of who you want to be celebrating the New Year with!
What money saving tips do you have for people planning to travel for New Year's?
Planning for a New Year's travel is no different than planning for any other trip. The closer you get to the actual date, the fewer the "bargains" and the costs go up while your options go down. If you find yourself in a situation where you have not made plans soon enough, you still have a chance for a good value if you can be flexible in your travel plans. That means when you are searching for flights or hotel/flight packages, be open to consider different dates to travel to/from your destination. If you have multiple options for airports either in where you are flying from or to, that may turn up a bargain. Use of travel aggregators like Kayak or Mobissimo can help you look for all options. "Sharing economy" options like Airbnb and Uber can save you money if you are comfortable with those options.
What are the biggest New Year's Eve money-wasters?
Everybody is different as to what they think is a good value and what is not (i.e., one person's trash is another person's treasure). What is probably a good guide is to listen to your inner voice. If that package deal for a meal, drinks and entertainment as you understand it sounds off or too expensive, then you should probably pay attention to that. Word of mouth and the experience of others is a great way to avoid spending money on a losing offering. Get the advice of people you trust, evaluate whether you think the choice you are considering "fits" you and go from there. Trust your instincts.
New Year's Eve falls on a Thursday this year. How does holiday timing affect people's spending and travel plans?
When holidays don't fall on weekends, then travel planning decisions and resulting spending typically depend on your ability to take time off. Your ability to take an added day or two off to make a longer break could make the difference in making what might have been a near-by celebration into a short-haul flight and stay at a more desirable destination (e.g., Las Vegas). If you are short on vacation days, your options are more restricted.
What factors should people consider when choosing where to celebrate New Year's Eve?
Firstly, what are you interested in experiencing for New Year's Eve? Is it a bucket list moment, like fireworks over Sydney Harbour, or an intimate moment with close friends and family?
I would recommend carefully considering whether it is worth the expense and the crowds with those bucket list moments. I often find, and is true for the majority of people I speak to, that New Year's Eve can often be a disappointment. So be aware of the expectations you are placing upon it. You wouldn't want to go to all the trouble and expense to have the most amazing New Year's ever, but the crowds were so hard for you to manage that you did not enjoy yourself at all.
What money saving tips do you have for people planning to travel for New Year's?
Here are a few money saving tips:
Consider travelling close to home;
Rent an apartment or home with family and friends to split the costs;
Look for unique festivals and experiences that aren't as popular;
Consider camping (for those in the Southern Hemisphere!);
Plan for and book your trip in advance;
Consider holding off your celebration until New Years Day;
Do you know anyone who is hosting their own party in a popular destination? We saved a lot of money on our trip to New York for New Year's Eve by staying with friends and attending a house party. We self-catered, avoided the crowds and watched the fireworks over the Statue of Liberty from their rooftop.
What are the biggest New Year's Eve money-wasters?
Crowded bars, fireworks and hotels in the most popular places.
New Year's Eve falls on a Thursday this year. How does holiday timing affect people's spending and travel plans?
When it falls so close to the weekend, people tend to take a longer holiday, which can mean more days of busy travel, but depending on your wise choices, it could be more cost-effective. It's a great opportunity to make your New Year's Eve celebration a more enriching experience than just one, expensive evening.
Methodology
To find the top spots for celebrating New Year's Eve, WalletHub's analysts compared the 100 most populated cities across three key dimensions: 1) Entertainment & Food, 2) Costs and 3) Safety & Accessibility. With regard to our sample, please note that "city" refers to city proper and excludes surrounding metro areas.
Next, we compiled 17 relevant metrics, which are listed below with their corresponding weights. Each metric was given a value between 0 and 100, wherein 100 is the best value for that metric and 0 is the worst.
We then calculated the overall score for each city and ranked them using the weighted average across all metrics.
Entertainment & Food
New Year's Eve Popularity: Full Weight ( ~4.17 Points)
Legality of Fireworks: Full Weight ( ~4.17 Points)
Number of New Year's Eve Festivals, Performances & Galas per 1,000,000 Residents: Double Weight ( ~8.33 Points)
Duration of the 2015 Fireworks Show (min): Full Weight ( ~4.17 Points)
Number of Restaurants per 100,000 Residents: Full Weight ( ~4.17 Points)
Luxury Shopping (Number of Jewelry Shops per 100,000 Residents and Number of Gourmet Specialty Food Stores per 100,000 Residents): Full Weight ( ~4.16 Points)
Number of Nightlife Options per 100,000 Residents: Full Weight ( ~4.17 Points)
Number of Music Venues per 100,000 Residents: Full Weight ( ~4.17 Points)
WalletHub "Recreation" (Entertainment, Recreational Facilities & Parks Quality) Ranking: Triple Weight ( ~12.50 Points)
Costs
Average Price of a New Year's Eve Party Ticket: Full Weight ( ~7.5 Points)
Availability of Affordable Restaurants with at Least 4.5+ Stars: Full Weight ( ~7.5 Points)
Average Beverage Price (Wine Price): Full Weight ( ~7.5 Points)
Lowest Price of a Three-Star Hotel on New Year's Eve: Full Weight ( ~7.5 Points)
Safety & Accessibility
Walkability: Full Weight ( ~5 Points)
Traffic Congestion: Full Weight ( ~5 Points)
Crime Rate (Neighborhood Security): Full Weight ( ~5 Points)
Forecasted Precipitation for Dec. 31: Full Weight ( ~5 Points)
Sources: Data used to create these rankings were obtained from the U.S. Census Bureau, the Council for Community and Economic Research, Priceline Group, Texas A&M Transportation Institute, American Pyrotechnics Association, the Federal Bureau of Investigation, WalkScore, Eventbrite, AccuWeather, Kayak.com, Yelp and WalletHub research.
This feature originally appeared in WalletHub.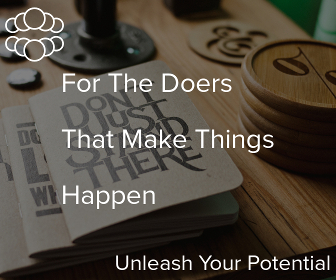 ---
For enquiries, product placements, sponsorships, and collaborations, connect with us at

[email protected]

. We'd love to hear from you!
---
Our humans need coffee too! Your support is highly appreciated, thank you!