There are as many ways to summarise a "year in art" as there are eyes to look at art with.
But certainly, in terms of the Australian art market, 2015 seemed to be boom-time. The Sydney Contemporary Art Fair in September recorded A$14 million in sales, A$4 million up on the first Fair two years earlier.
Art fairs are often like factory outlets for designer fashion labels. Commercial galleries cram into trade fair cubicles in what could just as easily be a home renovation expo.
Yet Sydney Contemporary significantly lifted the game, partly because of the magnificent Carriageworks venue in Redfern, Sydney.
The increased sales were certainly a good indicator for the commercial sector and the mid-to-late career artists it supports – making money is not a bad thing for the visual arts. Artists have to eat.
But 2015 was not such a good year for young and emerging Australian artists.
In the 2015 budget, the Abbott Government cut A$105 million over four years from its arms-length Australia Council funding, redirecting it into the National Program for Excellence in the Arts (NPEA), a de facto discretionary fund.
Importantly, the Australia Council not only funds established artists and arts organisations, but also supports those starting out – the fresh minds and innovators. The cuts effectively diverted funds from the experimental to the safe and proven, removing opportunities for young artists.
Following Turnbull's coup, which saw Mitch Fifield replace George Brandis as federal arts minister, around a third of the funds will be reinstated. There remains a A$73 million hole.
In visual arts education, from where our future artists emerge, a concerning development in 2015 was the University of Sydney's announcement to move Sydney College of the Arts out of its Kirkbride campus, where it currently faces "serious financial sustainability issues".
The College will possibly be absorbed into another faculty or even merge with UNSW Art & Design or the National Art School. As an alumnus of Sydney College of the Arts, along with Jane Campion, Ben Quilty, Shaun Gladwell, Fiona Lowry and many others, the decision makes me more than a little sad.
Venice Biennale
The theme of art, money and power also resonated internationally through the oldest biennale in the world, the Venice Biennale, curated by Okwui Enwezor.
Critics noted the greater political bite of this biennale, attributed to Enwezor's curatorship, but also that many of the pavilions were funded by artists' commercial galleries and that their works on exhibition were actually for sale.
The tensions were perhaps most evident with the work of British artist Issac Julien, who directed Das Kapital Oratorio, a three-day repeated reading of Karl Marx's epic critique of commodity capitalism, while his film installation Stones Against Diamonds was displayed in the pavilion sponsored by prestige car manufacturer, Rolls-Royce.
Some critics panned Venice 2015 for its "glum trudge" through works with "little visual power, originality, wit or bravado"; but it did possess one real showstopper in the shape of Chiharu Shiota's stunning The Key in the Hand, in the Japanese pavilion.
Perhaps the most bizarre event of the 2015 biennale and art fair circuit occurred at the Art Basel Miami Beach. Earlier this month, A 24-year-old woman stabbed another woman in clear view of bystanders at the Miami Beach Convention Center. Fair-goers casually watched what they thought was a performance work. According to one witness,
"People didn't really know what had happened. It was calm and everyone was milling around and talking."
Perhaps the art world is where real life comes to die.
Among notable art-world departures in 2015 were some of the key activist artists of the 20th century. Chris Burden died aged 69 on May 10.
Burden was a pioneer performance artist best known for the 1971 performance Shoot, in which he was shot in the arm with a .22 calibre rifle as a protest against America's war in Vietnam.
Miriam Schapiro, described by Art News as "a leader of the Feminist Art Movement", also died, aged 91.
Along with Judy Chicago, Schapiro organised the now-legendary Womanhouse project that emerged out of CalArts in 1972.
The Australian art world also lost some influential female figures in 2015. On March 31, Betty Churcher, author, curator and director of the National Gallery of Australia for most of the 1990s, died aged 84, and the painter Judy Cassab died aged 95 on November 3.
Yet, it's the same long-dead white males whose work commanded indecent figures. In February, a painting by Paul Gauguin, When Will You Marry? (1892), fetched nearly US$300 million at auction.
It is one of Gauguin's many leering paintings of Tahitian girls, who were the main attraction to the South Pacific for the notoriously misogynist French colonialist. It is currently the highest price ever paid for a work of art.
There were some shining moments in 2015, when art demonstrated it still has the power to inspire, and maybe even change the world.
Last week we learned that Britain's leading contemporary art award, the Turner Prize, was given to an architecture and design collective called Assemble.
Assemble won the Prize for an urban renewal project in Toxteth, a suburb of Liverpool, in England's historically poorer north.
The project straddles the boundaries of socially-engaged art and urban design, but ultimately was aimed at creating better quality of living in a working class neighbourhood.
A convicted drug trafficker, not generally known as an artist, created some of the most powerful art works of 2015, both politically and emotionally. Myuran Sukumaran was sentenced to death as a ringleader of the "Bali Nine", a group of young Australians who, in 2005, had attempted to traffic 8.3 kilograms of heroin out of Indonesia.
While on death row in Kerobokan Prison, Sukumaran asked Archibald Prize winner Ben Quilty to teach him to paint. Quilty accepted and made several trips to the prison. Sukumaran adopted Quilty's expressionist style, but perhaps not the artistic maturity of his mentor.
But, in the 72 hours leading up to his execution on April 29, Sukumaran created his last paintings – including a dripping red Indonesian flag, and a human heart – that fuelled international debates around the death penalty.
The most powerful work I saw first-hand in 2015 was William Pope.L's Tricket at the Museum of Contemporary Art, Los Angeles.
In a cavernous industrial space, Pope.L installed a large American flag, which flapped and whipped with the force of four industrial fans. The enormous building was filled with the drone of the fans and rushing air.
As an African American artist, Pope.L's work spoke about the freedom just to breathe in America today. In those last weeks of June, the US passed marriage equality and the rainbow flag was seen everywhere, while Donald Trump was flanked by stars and stripes as he began his divisive political campaign.
Amid this, Trinket reminded us of the enduring importance of symbols, of the visual, of art.
It was a powerful reminder that in art, as in life, there are more important things than money.
This feature originally appeared in The Conversation.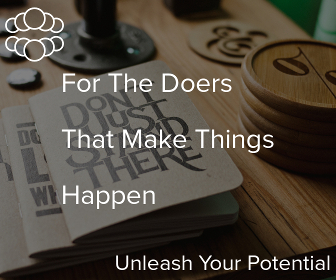 ---
For enquiries, product placements, sponsorships, and collaborations, connect with us at

[email protected]

. We'd love to hear from you!
---
Our humans need coffee too! Your support is highly appreciated, thank you!