Last week we unveiled our picks for the 25 Best US Cities to Spend a Weekend. From Sioux Falls to Cleveland to Nashville, we tapped our extensive network of local experts to dive deep into why you should spend a few days in each, and what you should eat/drink/do/see while you're there. But we didn't get into where to stay.
Which is why we're tackling that now. Our criteria here is simple: first, we identified the neighborhood in each respective city that you're gonna want to stay in — because of the bars, the restaurants, the cool stuff to do. Or, at least, one as close to all the action as possible. From there, we chose the coolest Airbnb listing based on amenities, proximity to said food/drink, number of bunk beds (kidding!), etc. for a group of four guests at a maximum nightly rate of $100 a head — so, every listing had to be under $400/night total.
Nashville
Cash Presley & Beatles Loved It 
Music Row
Rate: $185/night
What you get: Entire apartment (accommodates four): one bedroom; one bathroom
OK, so you're not exactly staying Downtown, but you're only about a 10-minute walk from Broadway and all the music/beer/touristy happenings. More importantly, this condo is a CONVERTED MUSIC STUDIO (!), which in Music City is about as cool as it gets. It's unclear whether Johnny Cash, Elvis Presley, or The Beatles actually did love this place, or even stepped inside to be honest, but there is a guitar-shaped pool. And that says A LOT. Although, an honorable mention should also go to this other listing, which is rumored to once have been the home of Johnny Cash.
New Orleans
Perfect NOLA Get-Away 
Bywater/Marigny
Rate: $240/night
What you get: Entire home (accommodates five): two bedrooms; one bathroom
Sure, you might have stayed in the French Quarter back in college when you went to Mardi Gras, but now you're older and wiser; consider the trendy/bohemian Bywater and Marigny neighborhoods this trip. Here, you're within walking distance of the aforementioned French Quarter and Frenchmen St, but still far enough away that you don't have to hear (and smell) it at the end of the night. The home itself has a courtyard with a fountain and an outdoor seating area, as well as a spa bathroom with a hot tub, which is an automatic win.
Austin
The Comal Cabin
East Austin
Rate: $160/night
What you get: Entire home (accommodates four): one bedroom; two bathrooms
No, it's not just a kitschy title. This rental home is actually a veritable decked-out cabin and sure to give any lumberjack wood (penis puns!) The cabin is complete with an old-timey claw-foot bathtub, piano, and back patio decorated with enough twinkly lights for you to make your very own Mumford & Sons music video. Plus, you're in walking distance of East 6th and East 7th Sts, as well as Manor Rd. Should you be in town for SXSW or Formula 1, you will also find the location of this cabin convenient.
Miami
Stunning Oceanside Versa Suite
South Beach
Rate: $349/night
What you get: Entire apartment (accommodates four): one bedroom; one bathroom
All of your friends from Miami will tell you that Wynwood or Brickell are where the cool kids hang, but you're an out-of-towner and we know you want to be as close to the beach as possible. Especially if it means you can stay in this swanky suite. The newly renovated space has a mounted 65in HDTV, a Sonos sound system, washer/dryer, and ocean views. Guests also get full access to the building's complimentary services which include 50% off at select South Beach restaurants, and pool (and weekend rooftop deck) access at the 1 Hotel.

San Francisco
Brand New 2BR with Rooftop + Pool
Mission
Rate: $275/night
What you get: Entire apartment (accommodates four); two bedrooms; one bathroom
You're staying at this SF pad for the views and the heated rooftop pool. Plus, staying in the trendy Mission district puts you at the doorstep of some of the city's best taquerias and burrito joints. The inside of the apartment is minimalist and modern, but that's sexy these days, right? The open kitchen boasts a lot of appliances with unpronounceable names that sound European and the living room's floor-to-ceiling windows will allow you to stare contemplatively into the night sky.
San Diego
Beautiful Home, Pool, Spa, Quiet St
Pacific Beach
Rate: $310/night
What you get: Entire house (accommodates eight): three bedrooms; two bathrooms
The three-bedroom Cali cottage is close to all the restaurants, bars, and entertainment of PB, but rocks so many sweet amenities you might not want to leave. Inside, a gas fireplace for those chilly SoCal nights; outside, a large patio and pool. Owners describe the backyard as an oasis with a fire pit, wood cabana, lounge seating, Bluetooth speakers, TV, BBQ, and dining area. The house also comes with four bikes, beach chairs, and boogie boards. And in the summer, you get your own private spot from which to view the SeaWorld fireworks.

Seattle
Pike/Pine Urban Oasis Unit B
Capitol Hill
Rate: $195/night
What you get: Entire apartment (accommodates four): two bedrooms; 1.5 bathrooms
This two-floor, modern apartment is located right in trendy Capitol Hill, walking distance to Downtown Seattle's major attractions. It's spacious and includes a fireplace, lofted area, and 650sqft deck out back for those non-rainy Seattle days.
Portland
Specials! Japanese Carpentry Too
Mississippi Arts District
Rate: $140/night
What you get: Entire home (accommodates six): two bedrooms; 1.5 bathrooms
This eco-friendly mod home is built like a Japanese ryokan. Sounds about right, Portland. Enter through the private, garden-level patio and immediately take in the wood-beamed ceilings, clay walls, and everything else that will no doubt make you feel like you just stumbled into Kyoto. Except maybe the six-burner Viking stove. Or the sliding cabinet door that opens into a secret second bedroom! To top it off, the place is only a block from all the Mississippi St fun — shops! Bars! Breweries! Live tunes!
Chicago
2BR Bursting w/Character in Logan!
Logan Square
Rate: $175/night
What you get: Entire apartment (accommodates six); two bedrooms; one bathroom
Two private entrances separate this Chicago pad from the other two units in the building, and one of those entrances opens up to a private side yard and garden. So, that's nice. Inside, the place is a hipster's wet dream with a 1930s vintage stove, exposed brick, and wooden crates stacked with books and DVDs. The apartment is in the heart of Logan Square (the newest "upcoming" neighborhood in Chicago), and if you're looking for bar/restaurant recs, your host's got you covered. Also, you're only a four-minute walk to the EL train so getting around town is a breeze.

Asheville
Modern Tree House in West Asheville
West Asheville
Rate: $225/night
What you get: Entire house (accommodates six): two bedrooms; 1.5 bathrooms
For every time you asked if you could sleep in the treehouse and your mom said no. This contemporary treehouse is a three-story home, with the main house in two of those stories. (There is a separate studio apartment below, but it's rented under a separate listing.) The super-cool space has heated floors, plenty of light, and is located right outside of local hotspot West Asheville. Also, we mentioned that it's in a tree, right?
Madison
Historic Downtown Lake View Flat
James Madison Park
Rate: $300/night
What you get: Entire apartment (accommodates six); two bedrooms; one bathroom;
It's not often you hear something described as "prairie chic," but for Sowntown Madison, Wisconsin, this seems appropriate. This 1920s apartment offers views over Lake Mendota, and even has a front porch on which you can drink beer and take them in. Of course, you'll probably be spending most of your time on State St or in the funky Willy/Atwood neighborhoods, which are just around the corner. Tastefully decorated with ornamental hipster suitcases for that vintage-y feel, don't let the fisheye-lens photos fool you — this apartment is massive.
Washington, DC
2BR/2.5BTH PH Loft featured on HGTV
Shaw
Rate: $299/night
What you get: Entire loft (accommodates four): two bedrooms; 2.5 bathrooms
If you're looking at this listing and thinking, "Hey did I see that place on HGTV?," the answer is yes, yes you did! And now you can totally stay there. The two-story unit has two private decks off both bedrooms and a balcony off the front. Four skylights flood the space with natural light, and there's a fireplace in the living room. It's also situated in Mount Vernon Sq in the center of DC's trendy Shaw neighborhood, and close to the Convention Center and Chinatown.
Cleveland
The perfect one night stand:)
Tremont
Rate: $200
What you get: Entire townhouse (accommodates four); two bedrooms; 2.5 bathrooms
Check into this multi-level luxury townhouse with all the fixings for your brotastic Cleveland weekend, including punny title: flat-screen TVs, pool table, media room, roof deck, and a basement dubbed the "creative" space. The home is in the happening Tremont neighborhood, just a short distance to Professor Ave. From the rooftop you also have pretty sweet views of Downtown.
Philadelphia
3BR Penthouse Fishtown Loft RoofDec
Fishtown
Rate: $250/night
What you get: Entire loft (accommodates five): three bedrooms; two bathrooms
Fishtown is the hip Philly neighborhood just outside of Center City that's loaded with great food, drink, and a new SugarHouse Casino, for all of your gambling needs. This massive loft fits right into the trendy scene with industrial-style furnishings that serve little-to-no purpose but to look really cool; also, a stainless steel kitchen, a mini bar, and a roof deck that overlooks the skyline.
New York
Amazing TRIPLEX 5BR w/Private Patio
Williamsburg
Rate: $399/night
What you get: Entire apartment (accommodates 10): five bedrooms; three bathrooms
Not only is this apartment in one of the hottest New York City neighborhoods, but it's got more space than most New Yorkers will see in their entire existences living there. Plus, all the touches that will make any locals you might meet out at a bar and invite over to party in your sweet Airbnb squeal with glee, like exposed brick and stone everywhere(including in the shower), an open kitchen, and a sprawling private patio.
Charleston
King Street Penthouse
Upper King
Rate: $270/night
What you get: Entire apartment (accommodates four): one bedroom; 1.5 bathrooms
One block from the popular King St in the Upper King neighborhood, this penthouse is all about location. Also, very nice amenities. Inside are flat-screen televisions with state-of-the-art sound systems, sexy artwork (for guests who are visually stimulated), and a gourmet kitchen. Plus, when you're not actually out partying on King St, you can be up on the rooftop terrace looking down on it.

St. Petersburg
Luxury Yacht – 3 Cabins/6 Guests
Downtown
Rate: $375/night
What you get: Entire boat (accommodates six): three bedrooms; three bathrooms
Why WOULDN'T you stay on a yacht? Not only can you thoroughly annoy everyone on social media with all of your outdated "I'm on a Boat" references, but you won't even feel bad about it because, well, you're on a freaking boat. Guests have access to the kitchen/galley and grill, decks, and the trampolines. Yes, the trampolines (it's actually a catamaran). For an additional fee, you can talk with the owners about taking the boat out for sailings during your stay. Also, the thing's docked right in Downtown, which puts you near the bars and restaurants where all of the landlubbers hang out.
Boulder
Sunny, ideal location, hot tub!
Downtown near Pearl St
Rate: $299/night
What you get: Entire house (accommodates four): two bedrooms; two bathrooms
This centrally located listing is within walking distance to the famous Pearl St (with its buzzing shopping, restaurant, and nightlife scene), as well as the infamous "Hill" (better known for raunchy Greek life and couch fires). So pick your poison. That said, it's also still far enough away from both so you can actually relax. The house has a sunny, single-floor layout, a backyard with barbecue, a wine barrel hot tub, and a cruiser bike.
Pittsburgh
Lovely home in Southside Flats
Southside
Rate: $150/night
What you get: Entire house (accommodates four); two bedrooms; one bathroom
Pickings are, unfortunately, a bit slim when it comes to the 'Burgh, but that may just be because of our limited criteria. And yes, we realize we told you to avoid the Southside in our other story, but East Carson St is the main drag and does have a lot going on. This spot comes with a large patio and yard for grilling, along with a living room with a 55in television.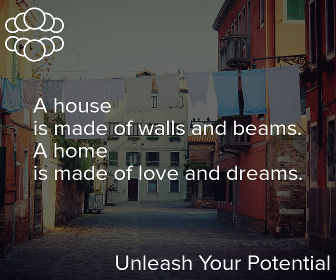 Providence
Artist Loft Entire Floor PRIVATE
Jewelry District
Rate: $197/night
What you get: Entire loft (accommodates eight): one bedroom; one bathroom
Sooooo technically the Jewelry District isn't the "it" neighborhood in Providence (that'd probably be College Hill/East Side), but the city's small so you're really not that far away. Plus, this loft is really, really cool so it all evens out. What you're getting is the entire second floor of a 2,000sqft loft with huge windows on three sides, a pool table, gas stove, chef's kitchen, three separate sleeping areas, and a fireplace. There is also a green roof on the roof of the building. But… one bathroom for eight people!
Kansas City
Downtown Old World Loft!
Crossroads
Rate: $259/night
What you get: Entire loft (accommodates four): one bedroom; one bathroom
You're not going to be spending all of your time in Crossroads, but our criteria limited the options in the more popular neighborhoods like Westport and the Downtown area. That said, this loft is sure to please. The historic 1920s Hotel Cafe was redeveloped into a residential loft with 14ft ceilings and exposed brick, and it's a true man cave with leather sofas and calfskin throws. Check out the living wall behind the sofa in the bedroom.
Santa Rosa
Total Tranquility in Sonoma County
Sebastopol
Rate: $325/night
What you get: Entire house (accommodates six): two bedrooms; two bathrooms
Full disclosure: this really isn't even in Santa Rosa. We know, we know. But with inventory that is incredibly limited, it felt wrong to pass anything off as "cool." You're too clever for that. Besides, you're in wine country so you're going to want to be near the wine. Enter this beauty, which sits on three acres of Sonoma County farmland. The home is close to Sebastopol, Petaluma, wineries, and the Sonoma Coast, all surrounded by sheep, horses, and cows. High ceilings, slate floors, indoor fireplace, and outdoor hot tub are among the highlights. It's a classy country getaway where all you'll want to do is drink all the wine.
Las Vegas
Huge High Rise Suite on Fremont St! 
Downtown
Rate: $349/night
What you get: Entire apartment (accommodates 12); three bedrooms; 2.5 bathrooms
The only people who go to Vegas to stay on the Strip these days are businessmen and your parents. You know the place to be is Downtown, where Vegas actually has a local scene and is almost considered cool. Still, there's no reason you can't still stay in an apartment fit for a high roller. This high-rise suite is complete with a rooftop pool/Jacuzzi/BBQ, floor-to-ceiling windows with views of the city, a gym, and a sweet location directly on Fremont St.
Savannah
Historic Apartment by Forsyth Park 
Design District
Rate: $199/night
What you get: Entire apartment (accommodates six); two bedrooms; one bathroom
Savannah is small (and walkable) enough that it doesn't much matter where you stay, you'll still be in the thick of the action. All the better though that this newly renovated 2BR garden-level rowhouse that dates back to the 1800s is, well, actually right in the heart of this historic district — steps from Forsyth Park (did somebody say Saturday farmers market?), Jones St, and the main boutique shopping drag on Broughton. Plus, the quiet street it's on is so damn Southern and charming with lots of trees covered with Spanish moss that it makes you want to sit outside, drink a mint julep, and yell, "I do declare!" Which, you could definitely do here. And inside? Well, the place rocks new appliances, cool art, and a fireplace for those frigid Savannah nights.
Sioux Falls
Downtown Historic Home
All Saints
Rate: $95/night
What you get: Entire house (accommodates four): two bedrooms; two bathrooms
"We're staying in the coolest Airbnb in all of Sioux Falls," is probably not something you ever thought you'd hear yourself say… until now! For the very reasonable price of $95 a night, you and three friends are crashing in prime Downtown Sioux Falls and within walking distance of all the action. We'd argue that this was the absolute best spot, but to be honest, it appears Airbnb hasn't really blown up here yet — there are only four listings total that fit our criteria. In the entire city.
Note: As with the cheapest and most expensive Airbnb stories, listings and rates are only accurate as of the time of publication.
This feature originally appeared in Thrillist.





---
For enquiries, product placements, sponsorships, and collaborations, connect with us at

[email protected]

. We'd love to hear from you!
---
Our humans need coffee too! Your support is highly appreciated, thank you!