Not only is Rio de Janeiro blessed with some of the world's most dramatically gorgeous scenery, it also offers some of the most beautiful beaches together with urban pleasures. While Copacabana may be the most famous of all its beaches, and Leblon an increasingly attractive beach and neighborhood for sunseekers, it is in Ipanema that you'll find the best of the city. Its golden sands are filled with flawlessly-sculpted bodies playing sports, jogging, or getting wet in the Atlantic, and that's just the beginning of a day and night of posing and partying. Cross the avenue and you'll find some of Rio's best restaurants, or simply enjoy an açai juice or caipirinha at a café. Sitting on the sand or from a cafe table, take some time to admire the majestic peaks in the distance, the body-conscious strollers on the wave-patterned boardwalk, and soak up the sensual atmosphere all around.
Tayelet ("Promenade" in Hebrew) is Tel Aviv's sandy Mediterranean coastline lined with beach cafes and hotels. Often the site of parties and beautiful sunsets, it's the city's most irresistible area, the place everyone flocks to after a stroll down the trendy Sheinkin Street. After a day under the Mediterranean sun, the bronzed bodies clean themselves up under the freshwater showers and move on to Tel Aviv Port, a sleek seafront promenade that is a hot nighttime destination. It is actually an attractive spot at any time of the day, from brunch to evening jazz performance, especially on Shabbat.
In no other city in the world is the beach the main attraction. In Miami, it is the reason it receives so many tourists, curious about experiencing its parade of steroids, silicone, and sand-and-sun worshipers. When you finally take a break from that, the many cafes in the Art Deco District are another distraction, although the year-round heat will soon take you back to the ocean and eye candy. Miami is the ultimate see-and-be-seen destination, and the people-watching continues beyond the beach. The flashy clubs are for a night before another day at the palm-studded beach, and the joys of a flamboyant urban resort life.
An already exciting city can only get better with a beachfront. So when the Olympics came to Barcelona in 1992, its Mediterranean coastline got a makeover, and the result is Barceloneta Beach. Flashy hotels and restaurants have opened by this new sandy attraction, and it's now a magnet for the city's coolest crowds at any time of the day and night. That means you can work on your tan during the day, and later show it off at the clubs of any part of town. You can actually walk to the center of the city, strolling down a walkway lined with palm trees, cafes, and some exciting modern landmarks such as Frank Gehry's 200-foot-long sculpture of a fish.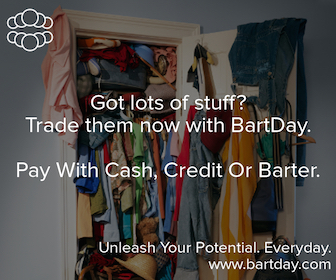 L.A.'s bohemian beach is packed with bodybuilders, tattooed bodies, and all kinds of eclectic groups in its golden sands full of palm trees. In between them are rollerbladers, green lawns, galleries, cafes, and surf shops on the must-stroll Ocean Front Walk facing the beach. Venice Beach is a paradise for people-watching and by far the most interesting beach in Los Angeles, and arguably the most beautiful. Observe the human and natural spectacles and you'll have a picture of what Los Angeles is all about.
Just as famous as Sydney's Opera House are the city's beaches, with waters always taken over by surfers and dolphins. Within minutes from the center of the city you'll be stepping on golden sand, and the exact place to head to is Bondi Beach. It's a crescent of sand faced by a variety of shops, often packed by sun and wave seekers. It's a world-class surfing destination with a surprisingly relaxing atmosphere and a melting pot of crowds, from rich to poor, from young to old.
Take the train from Lisbon's central Cais do Sodré station to the seaside town of Cascais and you'll be taken on a waterfront ride through a number of urban beaches. Step off the train in Estoril, just after the city's Tagus River becomes the Atlantic, and stay lying on Tamariz Beach. Facing it from across the road is Europe's largest casino, while standing above the sand is a castle belonging to the royal family of Monaco. Those were built when this coast was a haven for exiled royalty and European nobility during World War II, and the place still retains a certain faded glamour. On the sand you'll be competing for space with crowds from Lisbon, its suburbs, and tourists on the hottest days, and for a refreshing drink or a meal, there are a number of bars facing the ocean. On summer months, this beach is a summer club at night, with tanned bodies dancing and drinking the night away.
This feature originally appeared in UCity Guides.




---
For enquiries, product placements, sponsorships, and collaborations, connect with us at

[email protected]

. We'd love to hear from you!
---
Our humans need coffee too! Your support is highly appreciated, thank you!