Ever wanted to get lost somewhere? Well, there are some mazes out there where you can do just that. You go in one side, and it's down to luck rather than judgement if you ever come out again. Mazes have been a feature of popular culture since the Ancient Greek times and have appeared in works of literature from "Alice in Wonderland" to "Harry Potter", symbolizing hopelessness and confinement. But which mazes are the most fiendishly complicated or ingeniously designed? Find out in our Top 10 Most Complicated Mazes.
10. Escot Gardens Maze (UK)
Created in 2004, this maze consists of over 4,000 beech trees as well as flying bridges and switch gates that change the route as you go along. It was designed by Adrian Fisher, who has planned over 600 mazes worldwide as well as writing puzzles for British newspapers.
It's part of the Escot estate in East Devon, which also contains a manor house and a nature reserve. So, as well as getting lost in a maze you can meet wild boar and beavers. As long as you find your way out, that is…
9. Mirror Labyrinth at Glacier Garden (Switzerland)
Also known as Gletschergarten, this labyrinth in Lucerne, Switzerland was modeled after the Alhambra Palace in Granada, Spain, which is famous for its ornate architecture. It contains 90 mirrors and visitors have to walk with their hands in front of them in case they walk into one of them. It was created in 1896 for the National Exhibition in Geneva and it moved to Lucerne 3 years later.
The mirror maze is part of a bigger attraction built around a set of glacial potholes, which used to be the base of a glacier. So, there's a natural phenomenon to visit as well as the manmade maze of mirrors. And apparently a pen of rabbits as well…
Set on the Mornington Penisula, near Melbourne Ashcombe has not one but 3 different mazes – the hedge maze (above), which is the oldest one in the Southern Hemisphere, the lavender labyrinth and the rose maze. The hedge maze was planted in the 1970s, with over 1000 cypress trees and comprises the South Maze, the Centre Garden and the North Maze. Each bit if the maze has a different layout, so it's easy to get lost. As the website says "any tricks you worked out while making your way through the first part, mean absolutely nothing in the other."
Then there's the circular rose maze, with 1200 rose bushes and the lavender labyrinth which has a floating pathway through 4000 lavender plants. It's a sensory treat to wander through the scented plants and there are woodland gardens to visit too. Worth a visit if you're ever in Melbourne.
7. Cow in the Field (Germany)
Now, this isn't particularly complicated as mazes go, but deserves its place for sheer ingenuity. It's a maze cut into the shape of a cow's stomach and it appeared in a field in Marienfelde, Germany. It was created by the Federal Institute of Risk Assessment, which studies the risks caused to the environment by chemicals and modern living. It aimed to explain how a cow digests food and raise awareness of healthy eating. I'm not entirely sure how it does that, but it's certainly an interesting tourist attraction. In case that hasn't satisfied your appetite for cow-themed mazes, there's another one cut into a field near Holt in the UK.
6. Hampton Court Maze (UK)
Dating from 1700, this was described as "the most famous Maze in the history of the world, and immeasurably the one most visited" by Ernest Law in 1926. It still remains popular and is a unusual trapezoid shape, with inbuilt speakers projecting 1000 sounds from a sound installation called "Trance". There are even benches in the center of the maze, which make subtle noises when sat on.
Hampton Court Palace sits near the Thames, on the outskirts of London. It was a favorite of Henry VIII's but it was a much later king – William III – who commissioned the maze. It was designed by George London and Henry Wise and was originally planted with hornbeam. Some say that Cardinal Wolsey also had a maze on the site, during Henry VIII's time but there is no trace of this left.
5. Samsø Labyrinten (Denmark)
This maze is just on a different scale to the others. Where most mazes use hedges, this uses fully-grown trees and wide paths so it feels more like a wander through the forest than being trapped in a maze. But it is undoubtedly a maze, with the Temple as the target in the middle. It's 60,000m2 and once held the title of "World's largest permanent maze" in the Guinness Book of Records. It contains a number of features to look out for along the way, including a tribute to Danish author Hans Christian Anderson.
Formerly a Christmas tree forest, the labyrinth was designed in 2000 by Erik and Karen Poulsen and is unusual in that it was carved out of existing woodland, rather than planted. JCBs were used to clear pathways through the forest and make a central space for the Temple. It's a different kind of maze, but it's still possible to get completely lost in it, thanks to the massive trees that block your view from every side.
4. Peace Maze (Northern Ireland, UK)
The maze that took Samsø's title of "world's largest permanent maze" was the Peace Maze in County Down, Northern Ireland, which opened in 2001. It was designed to resemble a peace symbol, an important one for a country troubled by internal strife for large portions of the twentieth century. The Belfast Agreement in 1998 effectively brought an end to "The Troubles", but there was a lot of damage to be repaired and the maze symbolizes hope and peace, with the 6,000 yew trees being chosen for their longevity.  In the center of the maze is the Peace Bell, which is rung to signify the completion of the maze.
For a short time, the 3,147 meters of path were the longest in the world, but the title was handed over again in 2007. It remains the 2nd largest permanent maze in the world.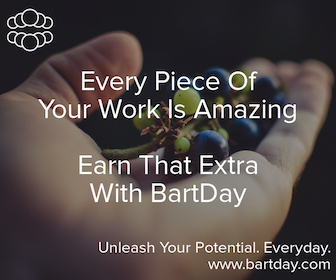 3. Pineapple Garden Maze (Hawaii)
And here's the current holder of that sought-after title. The Pineapple Garden Maze was built in 1997, on the Dole pineapple plantation, but only became the longest in the world after it expanded in 2007. It has 3,962m of path, comfortably beating the Peace Maze, and the centerpiece is a giant pineapple. 8 secret stations dotted throughout the maze help you to unravel a mystery at the middle, and the maze contains 14,000 Hawaiian plants.
While at the Dole Plantation, you can also take a ride on the Pineapple Express, not to be confused with the Seth Rogen film of the same name. That concerns an entirely different kind of plantation. It's actually a 20-minute ride in a red-and-yellow train where you can learn all the about the history of pineapple. Who would want to miss that?
2. Cool Patch Pumpkins Maze (USA)
So, those are the largest permanent mazes, what about one that changes every year? Described as "The Coolest Maze on the Planet" (albeit by their own website), the Cool Patch Pumpkins Maze is different every time it opens for the season, and has won the title of "Largest maze, temporary corn/crop maze" in the Guinness Book of Records several times. Starting as a 15-acre corn maze in 2003, it had grown to 45 acres by 2011 and last year was an impressive 53 acres. It used to be a marketing tool for selling pumpkins, but has become a tourist attraction in its own right, although they still sell a lot of pumpkins because of it.
As you might expect, it's fiendishly complicated and one visitor recorded that it took 2 hours and 10 cell phone calls to get through it. And naturally, it gets more complicated every year. The pumpkin patch maze can be found in Dixon, CA not far from Sacramento and it's worth a visit to see what they come up with in 2013!
1. The Labyrinth at Knossos
Top of our list is a maze that is sadly not a tourist attraction, but it is legendary for its complexity. Built for King Minos of Crete, in the Palace of Knossos (above), the legend goes that the fiendish labyrinth contained an equally fiendish creature – the Minotaur. This half man, half bull was raised by Minos' wife Pasiphaë but became too fearsome for civilized company, and craftsman Daedalus constructed a labyrinth so complex that the Minotaur would never be able to get out – in fact, Daedalus himself had trouble getting out of it after construction.
Eventually the labyrinth was conquered by heroic Theseus, with some help from Minos' daughter Ariadne, and there has been no trace of it found in the ruins at Knossos. If it still existed, however, it would certainly be the most complicated maze in the world.
This feature originally appeared in Smashing Lists.



---
For enquiries, product placements, sponsorships, and collaborations, connect with us at

[email protected]

. We'd love to hear from you!
---
Our humans need coffee too! Your support is highly appreciated, thank you!