We're gonna take a guess: if you're checking to see if your town is on this list, you probably live in the sort of place that would take the "Obnoxiously Rich" distinction as a secret point of pride. And why not? It proves what you've known — this place is great, and the only reason more people don't say so is because they can't admit the facts. Grand houses. Great schools. Excellent tennis instructors. The very best groundskeepers and gated-subdivision on-call security guards in the city.
But you know what really makes your town special? The people. And it's the people — your people — we want to celebrate in this here list. Our methods are partly data-driven, mostly subjective. We canvassed experts on all of these cities, many of them natives of your town either years ago or presently. A lot of these choices did come down to silly little quantifiers like money — but what doesn't, though, are we right? — while other factors, we navigated by feel. Put it this way: if you're here, it's not merely for being wealthy or pompous or aloof or profligate, although you may be all of the above. No, mostly you're here because you bring that certain extra something. You're unmistakably, unabashedly yourself. You may not be the coolest — these are the coolest suburbs in America — but who wants to be cool when you can be rich?
Atlanta: Brookhaven, Georgia
Population: 51,029
Exciting and pompous fact: Decades ago, long before incorporating as Brookhaven, this new North Atlanta city was actually a city named North Atlanta (because ewww, "Atlanta").
Today, the city of Brookhaven is exactly what it sounds like: a haven for people named Brook. There's Town Brookhaven, which is one of those weird villages that has decent-at-best food, a theater with couches and alcohol, and a Costco. There's Peachtree Golf Club, which was designed in part by Bobby Jones in the late 1940s, and therefore gives residents the feeling that they belong to something but in reality makes them a tiny version of Augusta, and LMAO at that being a thing. They even tried to have their own version of Atlanta's beloved Dogwood Festival – the Cherry Blossom Festival – which recouped only half of the $300k+ budget it blew asking people to come by and spend their money on some shit you're apparently supposed to buy while looking at some damn flowers. — Mike Jordan, Thrillist Atlanta editor emeritus
Austin: West Lake Hills, Texas
Population: 3,063
Exciting and pompous fact: A 2005 Texas Monthly essay on growing up in West Lake Hills says: "Attending Westlake High meant never having to apologize for being wealthy or successful. And if other towns hated us, it surely wasn't our fault."
Secluded from the rest of Austin by way of the Colorado River, Westlake sits high atop the enviably scenic hills of West Austin, and residents clearly relish their geographical vantage point as they literally look down upon all those lesser neighborhoods from their frightfully steep driveways. Even worse than these silver-spooners (who still consider themselves "hip" and "alternative" because they're "from Austin") are their insanely privileged spawn who terrorize the area around Westlake High School in their Range Rovers but, lucky for the rest of the city, don't deign to venture down from their perch in the hills too often. — Ciera Velarde, editorial production assistant
Baltimore: Clarksville, Maryland
Population: 11,236
Exciting and pompous fact: Even the Wikipedia page brags about how its public schools are better funded than competing private and charter schools in the area.
I can't really speak to this area, so I'll let my friend who grew up in Howard County do the honors: "A town of big, historically charming homes owned by people who made their money doing incredibly boring things, so they compensate by trying to ramp their snobbiness up, quite possibly out of boredom. Also, somewhat confusingly, they have a Ruby Tuesday." Maryland confounds me. — Kevin Alexander, national writer-at-large
Boston: Wellesley, Massachusetts
Population: 27,982
Exciting and pompous fact: It has America's highest percentage of adults who hold at least one college degree.
As someone who actually grew up in this town, I can tell you I didn't really want to choose Wellesley. I wanted to choose Manchester-by-the-Sea because, I mean, who really does that to the name of their town? Or Dover because of horse stables and surgeons. Or Weston because of mansions that you can't even see from the street. But this is about obnoxious suburbs rather than the wealthiest, and man, current Wellesley really came to play in that category.
The newly revitalized Downtown now has some very solid restaurant choices and even places to drink non-Polar sodas, and that has made it a suburban hotspot of sorts, and driven home prices dramatically higher. And with this influx of wealth has come a new, curiously over-the-top Wellesley attitude, along with houses now built almost to their lot limits, and Range Rovers and those expensive fur vests popular in ski towns. "It's a scene now," one of my friends who still lives there says. "Like a legitimate snobby scene."
Sigh. If you need me, I'll be in the Linden Store, eating two BBQ roast beef subs to mask my emotions. — K.A.
Charlotte: Ballantyne, North Carolina
Population: 20,936
Exciting and pompous fact: It has its own damn magazine.
Though it technically remains under the Charlotte city flag, Ballantyne discussed leaving to form its own city in 2012, possibly because Ballantyne's gentry were embarrassed showing up to country-club mixers with the Queen City dressed like that. Full of upscale "shopping and dining conveniences" like Ballantyne Village, Ballantyne Commons East, Ballantyne Quad, and Ballantyne Corners, what really put things over the top was the media kit for the magazine, which touts the "thriving affluent community" filled with "well-educated, sophisticated professionals." I just subscribed. — K.A.
Chicago: Kenilworth, Illinois
Population: 2,513
Exciting and pompous fact: The public building in the middle of town is known as the Kenilworth Club. So basically, even its public buildings sound private.
Have you ever walked around Winnetka and thought, "Ugh, these houses are tiny and I feel like not a lot of them have helipads?" Well then, Kenilworth is for you! Basically a wealthy enclave tucked inside a wealthy enclave wrapped up in Chicago's premier North Shore enclave, it was originally purchased by Joseph Sears in the late 19th century to be built as a planned community for white people. And well, not a ton has changed.
The big decision for every Kenilworth family is basically whether to send Chad Jr. and Trip either to Loyola or North Shore Country Day, or roll the dice on their futures and stick them in New Trier with kids from Wilmette, Winnetka, Glencoe, Northfield, and, oh dear God — even parts of Glenview? Loyola it is. — K.A.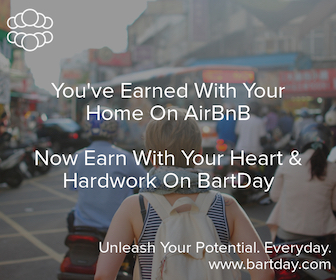 Cincinnati: Indian Hill, Ohio
Population: 5,785
Exciting and pompous fact: Legally, it's named "The City of the Village of Indian Hill," because when the population crept north of 5,000 — requiring a designation of "city" under Ohio law — residents changed the name to "Village of Indian Hill," just for that extra dash of pretension.
When you're touted as America's best place to raise a family by luxury-humping coffee table occupier The Robb Report, you know you're really nailing the whole elitism thing. (Robb Report has also named best places for yachting and equestrian activities, because let's be real, the nannies are raising the kids anyway.) Where were we? Oh, right, Indian Hill! Ahem, the Village of Indian Hill.
This is the kind of place where combatants in million-dollar real estate disputes hire airplanes to shame their opponents at prominent tennis tournaments. Where the high school lacrosse team is packed with enough Braxtons and Xanders to make you say, "Wait, are you SURE this isn't a Connecticut prep school?" Where they're welcoming to people from all backgrounds, as long as people from certain backgrounds are, like, coaching the Bengals or something. — Matt Lynch, Thrillist executive editor
Cleveland: Hunting Valley, Ohio
Population: 750
Exciting and pompous fact: From the town's site: "It has been populated by many of Cleveland's prominent families, who have developed country estates in this picturesque landscape."
It's less a suburb than it is a nature preserve for rich people and the occasional gigantic Downton Abbey home. Honestly, this place is hard to put into words, so just look at the Google images and tell me that they somehow moved part of the English countryside just outside of Cleveland. I think I could live on someone's property in Hunting Valley for years and never be found, as long as I was savvy about my hiding place during the inevitable annual fox hunts. — K.A.
Columbus: New Albany, Ohio
Population: 7,724
Exciting and pompous fact: Sample names of subdivisions: The Preserve, The Reserve, The Woods at the Preserve, and, of course, Upper Brandon
Because old Albany is just a boring, at-best middle-class state capital in New York, New Albany shines with a Jack Nicklaus-built golf course for its country club, and, of course, the national headquarters for Abercrombie & Fitch, who've clothed the children of upper-middle-class suburbs for at least a generation. Even the apartments in New Albany Park just look like four different stately mansions glued together. — K.A.
Dallas/Fort Worth: Frisco, Texas
Population: 156,320
Exciting and pompous fact: The city's slogan is, "There's room to grow in. Bring your dreams."
The Metroplex of Dallas/Fort Worth has enough obnoxious suburbs to fill out this list on its own (I'm looking at you, Plano, Southlake, Westlake — I mean the list has no end). Frisco, though, wins as the bloated, gaudy embodiment of "everything's bigger in Texas." To wit, the Dallas Cowboys just built a $1.5 billion headquarters there, called The Star. It includes a massive 12,000-seat indoor football arena where Frisco's high school teams will play when the Cowboys aren't training there. Amazing for those kids? Definitely. Obnoxious for everyone else? Oh, big time.
The Star is just one part of the in-progress "$5 Billion Mile" along the Dallas North Tollway that promises to be a destination for entertainment, dining, and fun — or Jerry Jones' version of those things anyway. Not even Dallasites will be willing to drive 30 minutes north on the tollway for that circus. We'll happily leave Frisco to the perfectly manicured subdivisions, insane traffic, and Kendra Scott-wearing moms. – C.V.
Denver: Cherry Hills, Colorado
Population: 5,987
Exciting and pompous fact: It's actually called "The City of Cherry Hills Village," which makes no sense, but in a bougie way.
It's nice to be on Forbes' list of places to retire rich. Now there was some debate here, as Greenwood Village got a respectable number of votes from the Denver residents I polled, but ultimately it came down to what my one friend and Denver native Kyle said, "Cherry Hills looks at Greenwood Village and is like, 'Awwww, isn't all that new tech money cute?' as it eats caviar out of a white rhinoceros' horn." Game, set, match, The City of Cherry Hills Village. — K.A.
Detroit: Birmingham, Michigan
Population: 20,504
Exciting and pompous fact: Birmingham finally succeeded in ridding itself of its last remaining nightclub (and thus, the people who go to nightclubs), Corner Bar, earlier this year. Now it's all pricey cigar bars and splashy Zack Sklar restaurant theme-parks as far as the eye can see down Old Woodward.
Detroit's diverse suburbs truly are a gift, each with its own distinct tics. But when we start talking about the worst — the legit, absolute worst — Birmingham stands tall. It's not because it's full of rich people. To be sure, the people there believe they are rich, and certainly act as though they are, squawking the tires of their leased sports cars on Maple and shopping at Caruso Caruso. Think of it more, though, as the Vegas of Detroit, crawling with more $30,000 millionaires than actual millionaires.
This town really is cluelessly gauche, choked with new money and armies of trust-funders who rove in packs in front Emagine and Starbucks. Guys (still) wearing Ed Hardy shirts use the word "bro" unironically while surgically sculpted blondes in Lululemon gear that has never once been used for yoga walk yipey poof-dogs that cost more than two months' rent. Then there's the real icing on the gourmet gluten-free organic vegan cake that is Birmingham: OLD ANGRY WHITE MEN. There are so many of them. Why are they angry? We can only assume it's because they're old, and white, and men, and stuck in Birmingham. — Nicole Rupersburg, Thrillist contributor
Houston: The Woodlands, Texas
Population: 109,679
Exciting and pompous fact: The Woodlands is home to Texas socialite Theresa Roemer, who built a three-story, 3,000sqft closet, and was the subject of a truly amazing profile by Texas Monthly.
Founded by insanely wealth oil investor George Mitchell in 1972, this planned community about 30 miles north of Houston is known locally as "the bubble" due to its culturally detached population. The Woodlands is home to a whole bunch of retired athletes, chief amongst them professional golfers who enjoy upwards of 10 different award-winning courses and spend their days admiring their bank accounts at one of the city's three top-shelf country clubs. When Donald Trump chose The Woodlands as one of his few Texas campaign stops, Rolling Stone accurately described the town as "a too-clean and vaguely menacing compound of glass, steel and well-manicured lawns," echoing both Larry King and David Letterman, who proclaimed Lambo-littered The Woodlands High School as the snobbiest in America. Also, what kind of bougie-ass town puts a "The" in its name? — Meredith Heil, Thrillist Food & Drink staff writer

Indianapolis: Carmel, Indiana
Population: 85,927
Exciting and pompous fact: Since the 1990s, Carmel has replaced nearly 100 traffic signals with roundabouts, supposedly to enhance traffic safety, but let's be real, also because you can decorate them with fancy greenery and act all European.
You might have thought there wouldn't be an enclave in Indiana sufficiently snooty enough to offer the opportunity to plunk down $25 million on a luxury estate, but you were wrong, because Carmel exists! Carmel: fifth in population, first in number of kids dropped off in Land Cruisers at summer camp for two weeks with a note that they've been taken off their Adderall while mommy and daddy drink pinot grigio at their lake house in Michigan.
It's a place deep with community and tradition, from getting together every weekend to judge each other at the incredibly precious farmers market, to getting together every Memorial Day weekend to watch the Indianapolis 500/judge the poors. If all of America's universities were cities in Indiana, Carmel would be Duke — if you don't believe it, ask Carmel High School graduate Josh McRoberts. — M.L.
Kansas City: Overland Park, Kansas
Population: 187,730
Exciting and pompous fact: Jason Sudeikis is from there. And locals will take no longer than five minutes to tell you that.
Despite being from the flyover state of Kansas, Overland Park residents have been described to me as "unnecessarily pretentious" and "far more proud of themselves than they have any right to be." The city touts its sunny disposition on its website: some 90% of OP residents say they have a positive image of their city, compared to the national average of 58%.
So what do they do with this civic pride? Well, most of the $50k millionaires there enjoy dropping Hamiltons at the Oak Park Mall, which boasts such local gems as Nordstrom and Oakley, or at one of the many ethnic-themed restaurants Downtown (Ethiopian! Greek! Thai!) without the actual demographics to reflect such exotic cuisines. This text I got recently from a friend living there sums it up pretty nicely: "I'm at Whole Foods now after I got done with my spinning class, and I'm going to stop at Super Target and J.Crew on my way home." Positive image, indeed. — Christina Stiehl, Thrillist Health staff writer
Las Vegas: Summerlin, Nevada
Population: 100,000 (2010 estimate)
Exciting and pompous fact: What's pompous in Summerlin, stays in Summerlin.
Is Summerlin actually in Las Vegas? Las Vegas and its "suburbs" are a confusing entity, all kind of linked together in one major way, like your and everyone else's next blood test results when you enter one of those giant casino hotel pool parties. What we do know about the area is that it is a master-planned community, which is basically developer-speak for giant homes on square lots and at least three golf courses within easy Bentley-ing distance. Of course, because this is Vegas and everything is 40 times bigger, the population of this "suburb" is still hugggggeeee, especially compared to most of these other places. But yeah, if you live around Vegas and you want to out-obnoxious a place where it's somewhat normal to see 50-year-old grandmas wearing scrunched mini-dresses at a club, start here. — K.A.
Los Angeles: Santa Clarita, California
Population: 181,557
Exciting and pompous fact: It officially rebranded itself as "Awesometown" in 2010.
Imagine Los Angeles in all its vapid, lipsticked emptiness. Now imagine its churchgoing cousin with a minivan, who actually looks like those women in the Clorox Bleach Pen commercials by day, and an unfiltered Botox "after" picture by night. Suburban indoctrination here starts in high school, where 14-year-olds with driver's permits are taught that lifted trucks with Mammoth decals make the loudest mating call, and perfect prom curls are somehow the everyday beauty standard. It's zero surprise that Disney Channel starlets and that werewolf from Twilight all hail from this gilded 'burb.
Sure, some of the West Coast's most talented chefs are just a 35-minute drive away, but soccer-mom fears of what lies beyond the canyons (traffic! Liberals! A/C-less bathrooms!) mean that chains like Macaroni Grill are relegated to "destination restaurant" status. But life here is optimistic. Everyone is cordial and "is middle class," even if said middle-classer might live in ritzier Stevenson Ranch, where homes push the million mark. Closely related to the humblebrag, this dishonest, self-serving version of modesty is probably what most people associate with Los Angeles. Say this for LA and its most noxious suburb: they truly deserve one another. — Michelle No, production assistant
Miami/Ft. Lauderdale/West Palm Beach: Golf, Florida
Population: 261
Exciting and pompous fact: The 2010 Census found exactly three nonwhite people living there.
Apologies to the polo ponies of Wellington and to the gated cul-de-sacs of Weston, but the central Palm Beach County village of Golf wins South Florida. Golf the village is built around a golf course (the Country Club of Florida, specifically; creativity abounds there) just off of — plot twist ahead — Golf Rd. Wanna know what's across Golf Rd to the north of Golf? Another country club. And across the canal to the south of Golf? A golf and racquet club. Any guesses for what's immediately west? If you said "orphanage" or "sexy nightlife district" or "local NPR affiliate," congrats on being hilarious, but no, the answer is country club, c'mon now. And a little further past that is another country club.
I must've driven past it up S Military Trail in Palm Beach County a hundred times without realizing there was a separate community there. Or maybe I just saw the word "Golf" and figured people were talking about Golf the Sport rather than Golf the Place Called Golf. Why, though, would Golf need to advertise? Golf is there in plain sight, camouflaged by golf on all sides, pocked with swimming pools, embodying everything that makes Florida an alright place to live but a fantastic place to go to die. Golf also contains a smattering of actual workplaces, including a Danish dinner joint called Copenhagen Restaurant. There's an early-bird special on the menu, naturally, but Copenhagen Restaurant calls it, in full-throated coolness, "Fleming's Viking Special." I imagine it's how golfers get to feel they've truly arrived as Golfers. — Sam Eifling, Thrillist Travel editor
Minneapolis/St. Paul: Wayzata, Minnesota
Population: 3,688
Exciting and pompous fact: Its polo club, the state's first, says on its website that, "surprisingly," little has changed since it opened in 1964.
Now look, I have family in Minnesota. I grew up spending my July Fourths on Lake Minnetonka. I enjoy all sorts of frozen custard and shopping at Kowalski's for fancy snacks. And here's the thing about being "obnoxious" in this state: it's not quite a thing. Even the fanciest of people, with their palatial homes and grandparents who were founding members of the Meadow Lake Polo Club, would be considered, in New York, the nicest people who've ever existed. But now that I've laid down all the qualifiers, Wayzata and its entire posse of families whose largest stress in life seems to be whether to choose Blake or Breck or send their kid "east" to Deerfield like grandpa wants, is about as obnoxious as Minnesota gets. Don't you know that then? — K.A.
Nashville: Belle Meade, Tennessee
Population: 2,912
Exciting and pompous fact: Al Gore, the man who invented the internet when we used to capitalize it, lives there. AND SO DOES '90S SINGER-SONGWRITER AMY GRANT!!
There are a lot of different angles to this one, but if you really want to understand the pick, you'll need to get yourself to the famously old South Belle Meade Country Club, which, as one friend from Nashville put it, is like being "inside the beginning of a John Grisham novel before any of the wrongs get righted." And no, I can't do better than that. — K.A.
New York City: Where to begin?
As the biggest, most obnoxious city in the country, NYC has too many insufferable 'burbs to highlight just one. So we picked one from each member of the tri-state area. Keep in mind: everyone in all three of these towns has had sex with each other at either The Hunt, Surf Club, or both.
Darien, Connecticut
Population: 20,732
Exciting and pompous fact: It's one of America's 10 richest towns. Wow!
Picking the most obnoxious suburb in Connecticut is like picking the fastest racehorse at the track, and this analogy just devoured itself because all the racehorses at the track are actually owned by people who live in the suburbs of Connecticut. Anyway, I chose Darien. Like most of Fairfield County, this monied 'burb is a tedious alabaster haven of Marmot fleece vests and German crossover vehicles. It has the added distinction of having some lovely beaches (not obnoxious), and restricting them only to its own residents (very obnoxious!). Wondering why I didn't pick Greenwich? I was going to, but I know some people from there whose one-story house only sits on a half-acre lot, and frankly, that's an immediate disqualifier as far as I'm concerned. — Dave Infante, Thrillist producer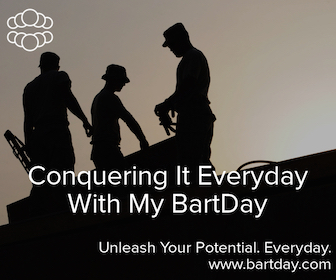 Summit, New Jersey
Population: 21,457
Exciting and pompous fact: From 1921 to 2001, the town never elected a Democrat. At all. For anything. Its first Democratic mayor took office in 2003.
Summit hardly feels like Jersey, dotted as it is with stately country homes of the 19th-century New York City leisure class. I get the sense that, if given the chance, Summit would happily defect to Fairfield or Westchester Counties. It would probably be happier there, really. But it can't, so from its leafy-green oasis in Union County, Summit contents itself with reigning supremely insufferable over the rest of the Garden State. Yes, it's wealthy — one of the richest towns in the country's second-richest state, in fact. But Summit's self-satisfaction runs deeper. The civic pride extends from its obsessive support for Summit High Hilltoppers lacrosse, to its performative small-town rituals, like lining up at Magic Fountain and complaining about Hilltoppers lacrosse. So many families are sending their kids to private schools these days. It's gutting the program! — D.I.
Roslyn, New York
Population: 2,800
Exciting and pompous fact: Frances Hodgson Burnett, the author of Little Lord Fauntleroy, is interred in the town cemetery.
Weird thing, when we passed this position among our panel of Long Island experts, there was a lot of shrugging. People seem to think the towns on Long Island are actually pretty cool. Fairly tolerable. Maybe, dare we say, non-obnoxiously self-aware, as any dinky burg would have to be, just minutes by rail from one of the most vibrant cities in the world.
But Roslyn's name came up and stuck. Did Roslyn, a seemingly low-key haven for bourgeois commuters, really deserve it?
/checks paper of record
/finds Times real estate story ("A Hint of New England") from March
/sees this quote: "'But village prices are not homogeneous,' said Ms. Styne of Laffey Fine Homes. 'There could be a house asking $1.6 million, and next door they could be asking $699,000,' she said."
Nah, we're good. Roslyn it is. — S.E.
Orlando: Celebration, Florida
Population: About 8,000.
Exciting and pompous fact: As it was planned and built by Disney, Celebration's real estate salespeople were dubbed "cast members," same as other Disney theme-park employees.
You don't have to be rich to live in Celebration, though of course it wouldn't hurt: there's so little to do in this Truman Show-esque hamlet that you'd probably need to pop one hell of a pill to get through a given month with sanity intact. In trying to build a little patch of utopia that families could actually live in, Disney's architects overlooked the barriers to entry for the non-wealthy and for people of color. In the former case: rising prices. In the latter: the chummy segregation that followed when buyers sized up this planned community that looked like a mini-golf course sprouted condos.
A 2001 New York Times story explained a lot with just this passage: "Perry J. Reader, the president of the Celebration Company, a Disney subsidiary that holds the majority of seats on the town council, acknowledged that Disney's efforts to bring diversity here had failed." That's the funny thing about building a company's idea of a perfect place. The people who actually have to take chances in the world may just decide they'll take 'em elsewhere. — S.E.
Philadelphia: The Main Line, Pennsylvania
Population: The Main Line is made up of 10+ ZIP codes and around 150,000 people, but the truly awful ones know who they are.
Exciting and pompous fact: The names of the towns along the Main Line make up the mnemonic Old Maids Never Wed And Have Babies, which is also conveniently the pathos of the region.
It's a special kind of hell on the Main Line. The median household annual income is $366,904 and, frankly, that seems low to me. The army of Main Line Moms is every stereotype about a rich housewife that you can imagine; the streets are lined with Audi, Jaguar, Porsche, and Maserati dealerships; a single bagel can run you $8; everyone hates everyone.
Here's a (tragically stereotypical, but very real) anecdote that says everything you need to know about the Main Line: I was waiting outside a theater to meet a friend for a movie one night during my college years at Villanova, and nearby on the sidewalk stood a group of six teenage girls. One of them, decked in a hot-pink designer dress and birthday sash, started crying when her dad pulled up in a bright-red Mercedes with a bow on it. These were not happy tears. "You ruined my birthday," she sobbed. "I wanted a pink convertible, not a red sports car!" Her father meekly tried to convince her otherwise. The birthday, alas, could not be salvaged. — Erin Weaver, Thrillist senior social media editor
Phoenix: Paradise Valley, Arizona
Population: 12,820
Exciting and pompous fact: Two of the seven billionaires who live in Arizona reside here!
Everyone from the Phoenix area just nodded, rolled their eyes, and said "tell us something we don't know," then went back to updating their history of the chimichanga blogs. — K.A.
Pittsburgh: Fox Chapel, Pennsylvania
Population: 5,388
Exciting and pompous fact: The insanely old-money Field Club country club in Fox Chapel has its own privately stocked fishing lake.
I was first introduced to Fox Chapel in 2004 during the presidential election when I read an article speculating about where Kerry would hang out for vacations after he won the presidency. The article talked about his wife Teresa's 88-acre estate with 14 bedrooms and 12 bathrooms outside of Pittsburgh in a place called Fox Chapel.
Fantastic investigative journalist that I am, I retrieved said article just so I could quote two paragraphs about the town. To wit: "Fox Chapel is a borough with a median household income of $147,298 and not a single store, factory, apartment or condominium — just homes, trees, and two country clubs."
And the other: "Known as 'the Farm,' it is the longtime seat of the Heinz pickle dynasty and occupies a hilltop in suburban Fox Chapel, the state's wealthiest municipality and home to much of Pittsburgh's corporate gentry."
Anyway, seeing how it's been 12 years since that article, I hit up all of my best friends in Pittsburgh to see if it still fit the bill. One said, "Literally nothing has changed." Just the way folks in Fox Chapel like it. — K.A.

Portland: Lake Oswego, Oregon
Population: 38,496
Exciting and pompous fact: With a nonwhite population hovering around 10%, Lake Oswego (or "Lake NoNegro," as it's known to many Portlanders) is the whitest suburb in the whitest major metro area in the nation.
In the late 1800s, Lake Oswego was a place where people actually worked for a living, home to the first iron furnace on the West Coast. After the iron industry collapsed, Lake Oswego was rebranded first as a weekend getaway for Portland's wealthiest citizens, and later as a year-round luxury property development where the city's elite could "live where they play." Today, its transformation from blue-collar pioneer outpost is complete, to an eclectic collection of multimillion-dollar lakefront luxury homes, quaint cottage villages, and a planned community on the summit of a dormant volcano.
Only a few minutes away from Portland's city center, Lake Oswego is consistently ranked as one of the most desirable places in Oregon to live, due in no small part to the unabashed sense of exclusivity. A running joke among Portland natives holds that Lake Oswego doesn't need gated communities, because it already constitutes one giant gated community. And you gotta pay to play there, baby. Even the eponymous private lake is accessible only to members of the nonprofit Lake Oswego Corporation, which employs a private security force tasked with ejecting, and until very recently, even arresting outsiders bold enough to trespass its hallowed waters. More like Lake Offyougo, amirite? — Kashann Kilson, Thrillist contributor
Sacramento: Roseville, California
Population: 128,382
Exciting and pompous fact: In 2008, Roseville was named the 90th-best small city in the country to live. And its residents still brag about that.
The temptation is strong to give the Sac-town nod to Granite Bay, a community ripe with houses that scream "only professional basketball players and Eddie Murphy can afford to live here." But can anybody think of something that has happened in Granite Bay, like, ever? That wasn't immediately covered up by the Sacramento Kings? No. You cannot. Because Granite Bay is duller than dull, and while dull sucks, obnoxious it is not.
Roseville, however, is full of guys who CLAIM they live in Granite Bay but actually share a 2/2 with their Sac State buddies in Roseville. Going out there is an exercise in bullshit detection, where dudes in flat-brimmed hats and elbow tattoos toss around the pick-up line that they've got some kind of "startup." Since saying you work in commercial mortgages isn't cool anymore. (Remember that time Sacramento was up there with Miami and Vegas in nationwide foreclosures? ALL those guys lived in Roseville.) — Matt Meltzer, Thrillist Travel staff writer
San Antonio: The Dominion, Texas
Population: 3,000
Exciting and pompous fact: Literally every single famous person you can think of that might reside in San Antonio lives here. It's basically like every Spur, Tommy Lee Jones, George Strait, and like six or seven people who do stuff with banks.
In 2015, on MySanAntonio.com, there was a story about Dominion titled "Where San Antonio's rich live and play" that doubled mostly as an excuse to show a slideshow of 38 images, mostly of Bass Pro Shops, golfers feeding deer, and stock photos of people getting hot-stone massages. I'd actually like to spend most of this write-up talking about this story, because the captions are amazing, BUT I HAVE A JOB TO DO.
So yeah, as one friend who lives in San Antonio put it, "The Dominion is actually in Northwest San Antonio proper, I think, so this might be technically wrong, but if you pick anything else, everyone here will judge you, and you won't get a chance to talk about the fact that Stone Cold Steve Austin lives here, and that would be a mistake that could ruin your life." — K.A.
San Jose: Los Altos, California
Population: 29,000
Exciting and pompous fact: The fanciest part is Los Altos Hills, aka "The Heights Hills," aka an amazing combination of old TV shows I definitely didn't watch in my teens.
Look, before anyone is like, "BUT PALO ALTO IS ALSO CLOSE TO THERE AND TEAR-DOWN 200SQFT HOMES SELL FOR 60 MILLION DOLLARS!!!," let's be real about something: Palo Alto is not a suburb of San Jose.
The Heights in Spanish used to be more of a getaway destination, where San Jose/Santa Clara-area families would hang out and eat apricots out of the orchards and talk about San Jose State Spartan football games. But then, as Silicon Valley and San Jose both started to blow up, Los Altos transformed into the fancy place not named Saratoga, and the Cold War that is housing made a somewhat sleepy town of modest ranch homes into a bustling, pretty in-your-face place filled with modest ranch homes whose 2014 median price was $2 million. — K.A.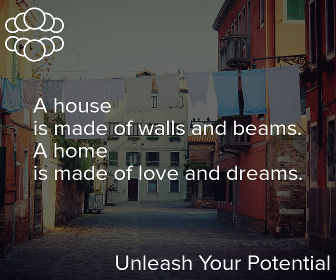 San Diego: Rancho Santa Fe, California
Population: 3,000
Exciting and pompous fact: You can only join the "spectacularly endowed" Rancho Santa Fe Golf Club if you own a place within the "Covenant," which is basically an elite community within an elite community, the Navy Seals of wealthy-people living.
Do you like horseback riding or golf, or have a restored vintage Porsche 911 or a new Maserati with a custom license plate referencing your fraternity nickname in the '70s? Do you want to be close to a town that has at least eight real estate offices but no grocery store (anymore, thanks to a greedy landlord)? Do you often sit up at night thinking about the different sorts of places you might hang your Rothko? Do you want to be close to Del Mar without dealing with the riffraff that might use that giant public pool everyone calls the Pacific Ocean? Well then, we've got a deal for you, if by "deal" you mean a $4 million house with a $400-a-month watering bill. — K.A.
San Francisco/Oakland: Atherton, California
Population: 7,159 (horses)
Exciting and pompous fact: You can't even afford to know.
If you want a snapshot, just imagine old-money San Francisco families out at their country homes smiling superficially at tech billionaires smiling condescendingly at tech multimillionaires smiling aggressively at the waitresses at The Village Pub. — K.A.
Seattle: Medina, Washington
Population: 3,000
Exciting and pompous fact: Some guy named Bill Gates lives there.
There was a long and hard debate about this one between the classic wealthy-kid-from-Seattle 'burbs of Bellevue (which is literally paying to get good football players fake diplomas FOR HIGH SCHOOL FOOTBALL) and Mercer Island, or just super-rich Hunts Point. Medina split the difference.
Think you might just roll up to Medina to check it out? Well, since 2009, every car that comes into the city has its license plate recorded, and the police are notified if the car is in any law enforcement databases. So I guess what they're trying to say is criminals should steal a clean car before doing any sort of funny business in funky, cold Medina. — K.A.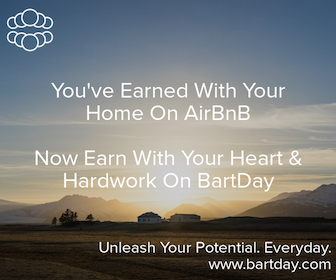 St. Louis: Town and Country, Missouri
Population: 10,821
Exciting and pompous fact: Town and Country boasts one of the highest median incomes in America. Also, it's called "Town and Country."
Town and Country lives up to its comically WASPy moniker. Its cost of living is a whopping 75% higher than the national average, making it an all-but-impossible destination for regular American schlubs. It's even tough for animals to make ends meet. After stringent zoning laws mandating large, lush lawns spurred an overpopulation of white-tailed deer, the city began shipping them out to rural areas. The state promptly shut down the program when the poor beasts started dying in droves, victims of stress-induced "capture myopathy" wherein all their organs shut down en masse.
The city, in its grace, answered with a sharpshooting initiative. This offended the sensibilities of some of the softer-hearted Town and Country residents. So in the winter of 2015 — five months after public mourning created national news just a few miles away in Ferguson, Missouri — many of them took to the streets to hold a candlelight vigil for the slain Bambis. — M.H.
Tampa/St. Petersburg: Tampa Palms, Florida
Population: 15,639
Exciting and pompous fact: It's in a district actually called "New Tampa."
People who live in Tampa Palms are like people who live in Texas: they truly can't imagine why you would live anywhere else. Those who staked their claim in the early 2000s start every conversation with "We got in before the boom" of New Tampa, which sounds like its own place, but which is really just outer Tampa as named by people who want to sell you a five-bedroom house for six times what they paid for it in 2000.
Residents believe they're living on the cutting edge, when in reality it's more like they're living on the outer orbit of civilization, at least until Crunch pivots into a philharmonic. Sure, the "town" now has its own "mixed-use" buildings, as well as schools, churches, and "recreational facilities" (read: golf courses). But Florida's true charm lives in its warped and aging nooks, not in its strip malls and cul-de-sacs. It's hard to love a place whose only real point of pride is that it moved away from you the earliest. — Liz Newman, Thrillist contributor
Washington, DC: Great Falls, Virginia
Population: 15,427
Exciting and pompous fact: "Great" is right there in the name; Rick Santorum bought a $2 million Great Falls house.
There's a strong case to be made that every DC suburb is its most annoying, with contractor money oozing like a nouveau-riche slime outward into Virginia and Maryland since 9/11, covering the countryside with a film of hastily constructed mixed-use shopping/residential centers and perpetually jammed toll roads. The result is four of the five wealthiest counties in the United States, the second-worst traffic in the country, and a culture vacuum that makes Brave New World seem like Jazz Age Paris by comparison.
Great Falls is an exception. It aspires to be a sleepy little Virginia hamlet on the banks of the Potomac, tucked away from the equally wealthy, but McMansionist sprawl that defines the rest of the DC suburbs. This is what makes it so annoying. Excellent schools, kids with BMWs, and influential parents are the norm in the DC area; only in Great Falls can Jacques Haeringer's L'Auberge Chez Francois describe itself as having a "picturesque country setting," as though the Beltway weren't minutes away. But no mistake — this is where insiders go home to roost at night. People who are from or have lived there recently include: Rick Santorum, Redskins owner Dan Snyder, former FBI director Louis Freeh, Jacqueline Mars (heiress to the Mars chocolate fortune, duh), AOL founder Steve Case, and Peggy Noonan. You know, just regular folks, enjoying the country setting. — Anthony Schneck, Thrillist Health editor
This feature originally appeared in Thrillist.




---
For enquiries, product placements, sponsorships, and collaborations, connect with us at

[email protected]

. We'd love to hear from you!
---
Our humans need coffee too! Your support is highly appreciated, thank you!