In the weeks leading up Christmas, holiday markets open across Europe and America as part of an annual tradition. Crowds gather to watch Christmas carolers, lantern processions, and tree lightings; otherwise, they're there to browse stands of handmade gifts, toys, and decorations. The markets are the perfect place to warm up with a glass of mulled wine or satisfy your sweet tooth with a Christmas treat. Whether you're taking in Strasbourg's sparkling Christmas tree, or sampling gingerbread at the Tallinn Christmas market, you can't help but feel the spirit of the season at our favorite holiday markets around the world.

Chicago, Illinois
Inspired by Nüremberg's Christkindlesmarkt, Chicago's Christkindlmarket offers traditional German products and authentic holiday spirit. The market has crafts from local and international vendors, and visitors can sample a variety of German holiday treats including baked apples, stollen, roasted nuts, potato pancakes, and schnitzel. Popular events include a traditional Christmas lantern procession, choral and brass band performances, and a tree-lighting parade.
Insider Tip: Weekends and nights at the market mean large crowds, so consider visiting on a weekday.
Where to Stay: The market is located in Chicago's Daley Plaza, and is walking distance from hotels like The Palmer House Hilton and Radisson Blu Aqua.
Tallinn, Estonia
Enter a true winter wonderland at the Tallinn Christmas Market. Set in Tallinn's picturesque Town Hall Square, the market features illuminated snow sculptures, a large Christmas tree, and glittering Christmas decorations and lights. Small chalets throughout the market sell handcrafted products, and local caterers offer authentic Estonian cuisine. Visitors can sample everything from blood pudding with sour cabbage to gingerbread. The market also hosts several different holiday-themed contests, including one for gingerbread making and Christmas tree decorating.
Insider Tip: Although the market is open until 7 pm, hot Christmas drinks are served until 11 each evening.
Where to Stay: Swissotel Tallinn and Nordic Hotel Forum are located near Tallinn's Town Hall Square and provide a variety of tourist-friendly amenities.

Manchester, England
Featuring a melting pot of Christmas traditions, the Manchester Christmas Markets are divided into nine sites with a total of more than 300 stalls featuring a wide variety of local and European products. Vendors offer everything from handcrafted leather bags to specialty jams, chutneys, and liqueurs. Visitors can also enjoy delicacies from different countries, including Hungarian goulash, Spanish paella, and Dutch mini-pancakes; to keep warm, there are cups of glüwein, Spanish beer, and French-style hot chocolate.
Insider Tip: Consider bringing your own mug: All drinks at the market come in returnable glasses and mugs as a part of an environment-conscious program.
Where to Stay: Hotels in Manchester's city center like Radisson Blu Edwardian Manchester and The Midland Hotel provide easy access to the Christmas markets.
Philadelphia, Pennsylvania
Every year around Thanksgiving, LOVE Park in Philadelphia's Center City transforms into a bustling Christmas Village. Modeled after traditional German Christmas markets, Christmas Village features more than 60 wooden booths with international crafts, gifts, and traditional European food and drink. Visitors can enjoy popular holiday treats like gingerbread, waffles, and crepes, and sip on mulled wine and hot chocolate. The market also includes live glassblowing demonstrations, performances by local artists, and a Christmas tree lighting ceremony.
Insider Tip: Try to catch the village's opening ceremony, which features the Christkind from Nüremberg's Christkindlesmarkt.
Where to Stay: Hotels near LOVE Park like Le Méridien Philadelphia and Courtyard Philadelphia Downtown provide easy access to the Christmas Village.

Vienna, Austria
Visitors will feel like they've stepped into a fairy tale at Vienna's Christmas markets. The city transforms its most popular squares into colorful Christmas villages, where guests can shop, eat, and explore to their heart's content. Rathausplatz offers more than 150 stands with Christmas decorations, sweets, and hot brandied punch. The Old Viennese Christmas Market on Freyung features handmade crafts, cribs, and ceramics. Visitors can enjoy choral performances or ride the Christkindl Express, a train through the city's winter wonderlands.
Insider Tip: Don't miss Vienna's city hall: Located near Rathausplatz, the hall becomes a giant advent calendar during the holiday season.
When: The dates of each market vary, but most run from mid-November to December 26.
Where to Stay: Most hotels in Vienna's city center are within walking distance of the markets. Fleming's Deluxe Hotel Wien-City is located behind Town Hall, and Steigenberger Hotel Herrenhof is just steps away from the city's Imperial Palace.
Toronto, Canada
The Toronto Christmas Market combines Old World charm with modern-day holiday attractions. Hosted in the city's Distillery Historic District, the market features festive lighting and décor plus musical performances from carolers and Bavarian brass bands.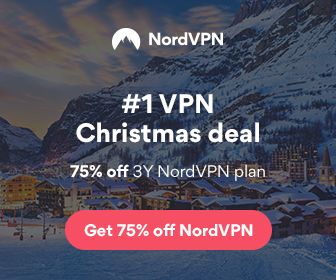 The market's beer gardens and hospitality lounges are especially popular, as guests can warm up with beer, mulled wine, or hot rum drinks. Visitors can also browse through local, handcrafted products and check out the market's giant Christmas tree. Those with a competitive spirit can take part in the World Caroling Challenge, a group performance of some of the most well known Christmas tunes.
Where to Stay: Many hotels offer discounted rates for guests who attend the Christmas market, including The Westin Harbour Castle and The Omni King Edward Hotel. The hotels are both located in downtown Toronto, with easy access to the market.
Barcelona, Spain
It's easy to deck the halls in Barcelona at the Fira de Santa Llúcia. The market offers more than 280 stands selling artisanal Christmas wares and decorations. Stands are divided into four sections: Nativities and figures, greenery and plants, crafts, and simbombes (traditional instruments used for caroling). Products include handmade clothing and jewelry, natural Christmas trees, and handcrafted Christmas decorations. Visitors can take a break from holiday shopping to listen to choir music or watch Catalan dance performances.
Insider Tip: One of the best days to visit the market is on the Day of Santa Llúcia, December 13. On this day, the market features traditional Christmas activities such as storytelling, caroling, dance performances, and a parade.
Where to Stay: The market is located near Barcelona Cathedral, and Hotel Barcelona Catedralis the perfect place to stay after a day of shopping and entertainment. Also nearby is the Hotel Catalonia Catedral, a centrally located property near all the city's main attractions.
Copenhagen, Denmark
Tivoli Gardens in Copenhagen is known for amusement park rides and restaurants, but it's also home to a vibrant Christmas market. Every year in November, the park is decked with bright lights and decorations, and transformed into a Christmas village. Fifty different stalls line the park's pathways, offering traditional Christmas products and entertainment. Guests can visit Father Christmas in his den, purchase Scandinavian knitwear and traditional Christmas tree decorations, and sample Danish holiday treats like aebleskive (a pan-baked doughnut) and glögg(spiced wine with raisins and almonds).
Insider Tip: Many restaurants in Tivoli offer traditional Danish julefrokost, or Christmas lunch. The holiday feast includes pickled herring, meatballs, roast pork, fried duck, cheese, and rice pudding. Visitors won't walk away hungry.
Where to Stay: You can stay right inside Tivoli at the exclusive Hotel Nimb, but know that the prices are sky-high. For something less expensive but still within walking distance of the market, book at room at the Radisson Blu Royal Hotel.

Strasbourg, France
Known as the "Capital of Christmas," Strasbourg is home to Christkindlesmarik, France's oldest and best holiday market. Christkindelsmarik comprises twelve markets that are organized by product. Visitors can sample bretzels, pain d'épices, and hot spiced wine at the Alsatian food stands at Place des Meuniers, or stop by the Place de la Gare market to browse local produce and crafts. Place Kléber holds the piece de resistance: a giant Christmas tree with shimmering ornaments and lights.
Insider Tip: Visitors will find 60 small wooden huts in Place Kléber, where different organizations take donations and explain their charitable mission. In keeping with holiday spirit, many visitors leave gifts by the Christmas tree for those in need.
Where to Stay: Hôtel Gutenberg is steps away from the market, and faces the city's famous cathedral. Hôtel Cour du Corbeauwas originally opened as an inn in 1580, but behind its Middle Ages facade lie luxurious interiors.
Nuremberg, Germany
The Christkindlesmarkt in Nuremburg is arguably the most popular Christmas market in all of Europe. The market opens the Friday before the first Sunday of Advent, when crowds gather to watch the Christkind (German for "Christ-child") open the festivities. Shimmering with colorful Christmas light, more than 180 wooden stands sell handcrafted Christmas ornaments, toys, games, and holiday treats. Visitors can (and should) enjoy cups of mulled wine and rum punch, or try traditional Nüremberg bratwurst and gingerbread. End the night with a carriage ride around Old Town, and take in the Christmas greens and decorations.
Insider Tip: Every year, Nüremberg schoolchildren take part in a lantern procession that passes through the market. Don't miss the event, which usually takes place the week before Christmas.
Where to Stay: Several hotels are within walking distance of the market, including Le Meridien Grand Hotel Nürnberg and Hotel-Weinhaus Steichele.
This feature sourced by Fodors.

---
For enquiries, product placements, sponsorships, and collaborations, connect with us at

[email protected]

. We'd love to hear from you!
---
Our humans need coffee too! Your support is highly appreciated, thank you!